GET EMAIL UPDATES FROM POWERTOFLY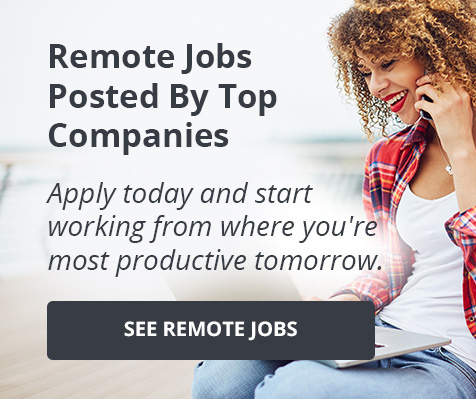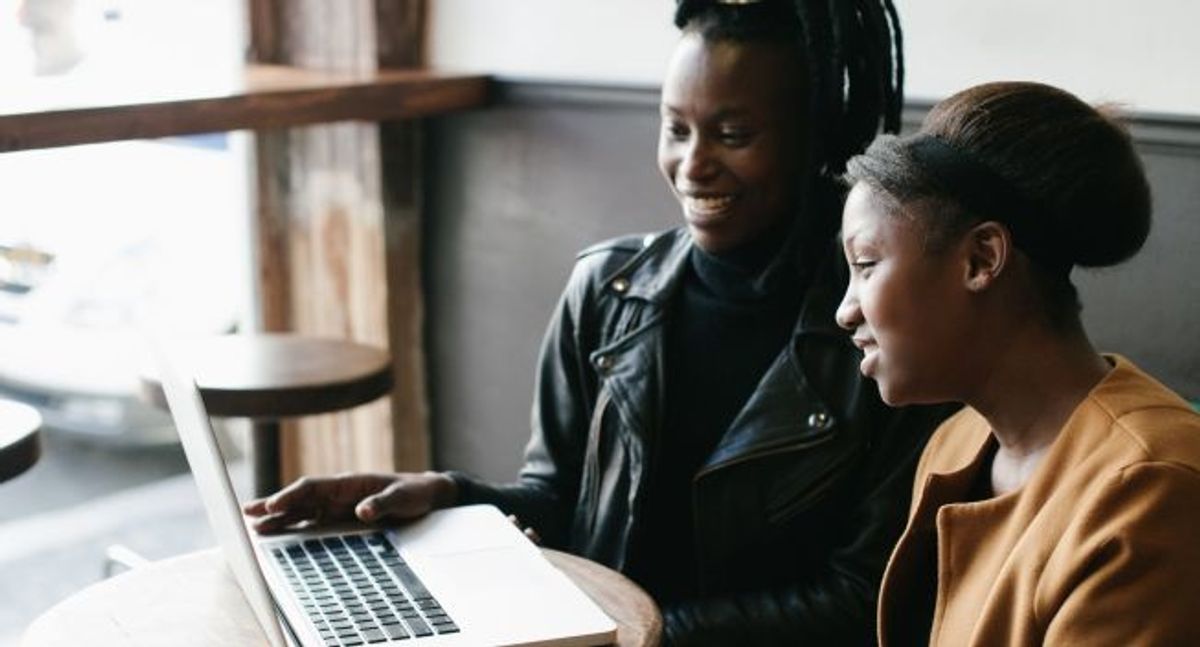 Intuit
Below is a post originally written by PowerToFly Partner Intuit, and published on December 14, 2018. Go to Intuit's page on PowerToFly to see their open positions and learn more.
Since 2015, Tech Women @ Intuit is a multidimensional program that empowers women of all ages and experience levels to share their expertise, advance their skills, and grow their networks. Tracy Stone, Global Lead for TWI, shares insights into the program and how it continues to inspire the next generation of female technologists.
+++
Intuit: Tech Women @ Intuit strives to support women at every stage of their STEM career. Can you tell us how your own experience led you to TWI?
TS: I've been a technologist at tech companies for 18 years, including roles leading software development teams and technical program management at Adobe, HP, and Intel.
I left the corporate workforce and paused my tech career to be at home with my kids for five years. During that time, I founded and directed a STEM nonprofit organization dedicated to increasing the number of girls exposed to STEM at the elementary and middle school levels.
As I was looking to return to the tech workforces, I came across this role of leading the Tech Women @ Intuit initiative. It is a dream job for me – an amazing opportunity for me to combine my passion for advancing women in technology with my previous high-tech experience.
My role as the global leader for TWI is to develop the strategy and impactful programs to attract and recruit, retain, and advance female technologists. Our team is growing and we now have employees devoted full-time to this initiative.
Intuit: TWI supports Intuit employees and also partners with organizations like Girls Who Code, can you tell us more about what drives your team?
TS: We want Intuit to be the #1 choice for women technologists and a place where women are empowered and diversity is embraced. Our initiative, Tech Women @ Intuit, focuses on attracting, recruiting, retaining, and advancing women. We partner with our talent acquisition team, our Chief Diversity and Inclusion Officer, Scott Beth, and product development leaders across the company to set goals and review our investments.
We have a portfolio of impactful programs targeting technologists in various stages of their careers – early career and mid-career through executive level, and have outreach programs for middle school- and high school-aged students.
For female technologists, TWI provides opportunities to build community and grow their careers. TWI programs include sponsorship by leaders, formal mentorship programs, professional development workshops like negotiation skills, executive presence and speaking skills, peer mentoring based on Lean In Circles, and on-site events to build our tech women community.
Externally, we support organizations who are helping increase and advance girls and women in technical roles, like Girls Who Code, AnitaB.org and the National Center for Women and Information Tech (NCWIT).
Intuit: Often these initiatives are built from the ground up, but TWI is unique – can you tell us how?
TS: What makes the initiative unique is the fact that it is funded and sponsored by our Chief Technology Officer (currently Tayloe Stansbury but soon to be Marianna Tessel).
We have a TWI Executive Board comprised of all the development leaders across Intuit. Our Chief Diversity and Inclusion Officer and our head of Talent Acquisition, who – in addition to being role models for diversity in tech – regularly meet and review our progress against our goals, and set the strategy and direction for the initiative.
Intuit: As Intuit continues increasing their investment in TWI, what are you most looking forward to in 2019?
TS: We are looking forward to continuing the growth of our sponsorship, mentorship and Intuit Again programs.
Next year, we will be focusing on career development programs and ensuring they are meaningful and customized for our technologists. This includes building on our existing mentorship and sponsorship programs, adding a mid-career coaching program, offering new development workshops, facilitating opportunities for technical presentations and information sharing sessions and piloting other initiatives.
We are also excited about expanding our innovative return to work program, Intuit Again. After launching the program in the US this year, we are excited to build on its success and are planning on expanding the roles and opportunities in 2019.
+++
Learn more about Intuit's Diversity and Inclusion initiatives and how we partner with organizations like Girls Who Code.
READ MORE AND DISCUSS
Show less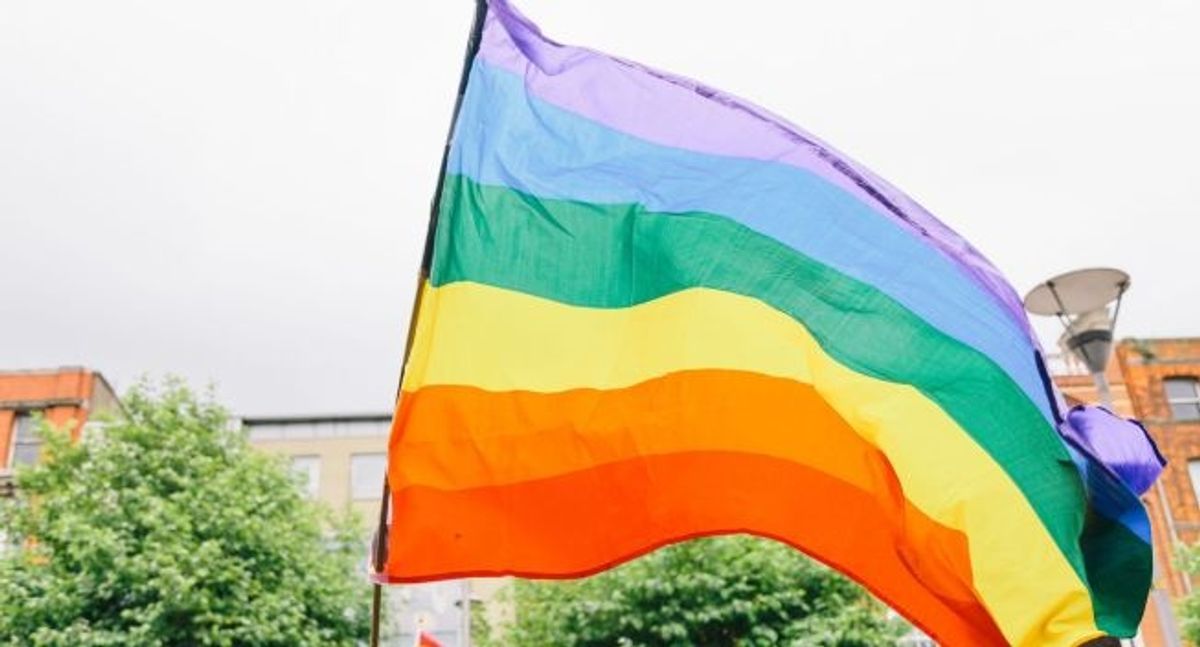 Intuit
Below is an article originally written by PowerToFly Partner Intuit, and published on June 11, 2018. Go to Intuit's page on PowerToFly to see their open positions and learn more.
Diversity and inclusion isn't just something we do – it's part of who we are. Innovation thrives in a workforce that includes employees with a wide range of life experiences and a supportive culture that lets great ideas rise to the top.
While we're proud of our legacy and values, our work is far from done. That's why we're excited to celebrate Pride month with the launch of Intuit's Ally Program – an employee-run and founded institution focusing on making the workplace a Safe Space for everyone and educating Allies.
We sat down with the program's leader, Cherise Slover – Intuit Tucson's Pride Network Co-Chair and founder of Intuit's Ally Program – to learn more.
+++++
Intuit: Cherise, what is the Ally program, and how did it come about?
Cherise: Last year, I attended an Out and Equal Summit in Philadelphia, which outlines the importance of diversity and inclusion in the workplace. Top companies from around the world, such as Bank of America and Disney, all have Ally programs for their employees. Being LGBTQ+ myself, this really hit home, because before joining Intuit, I would hide who I was at work out of fear of discrimination – something I have encountered many times due to my appearance. At the summit, we learned that LGBTQ+ contract employees across the country were not only afraid of coming out to their peers and employers for fear of missing out on a permanent position, but afraid to associate with anything LGBTQ+-related at work for fear of their manager's reaction.
It was clear to me why we needed an Ally program at Intuit: employees need a way to openly showcase their acceptance of the LGBTQ+ community so all current and future employees feel welcome and like they belong. A place where managers are LGBTQ+-friendly, and everyone feels safe to be who they are.
The Ally program will translate into Safe Spaces across all our campuses, and provide an open and inclusive workspace for all. The first step in this program is giving all employees who join the Ally program an "Ally badge" next to your name on Intuit's internal employee network. It's gamification to change the perceived norm – folks see badges, and race to get their own, creating a domino effect that in turn brings inclusion into the new norm amongst peers.
Intuit: Who is part of the program? How many Allies have joined that either don't identify as LGBTQ or prefer not to say?
Cherise: Everyone is and can be a part of the program. Whether you support LGBTQ+ as a straight Ally or you are out at work, you are offering a Safe Space. We currently have about 100 participants, and of those participants, 75% are straight Allies and 25% self-identify as LGBTQ+. We are hoping that by launching this program, all employees will feel safe and proud to be who they are – bringing their whole selves to work each and every day.
Intuit: What are you excited to see as you launch the Ally Program? What are your goals?
Cherise: I'm so excited as an LGBTQ+ person to launch this program at a company I work for. For so many years, I hid who I was and have friends who still hide who they are, because they are afraid. Removing fear from our workplace is one of my top goals – everyone should feel they are accepted and a part of the Intuit family. If you are hiding who you are, you are not bringing your whole self to work, which is one of Intuit's core values. Another goal is to bring education to those who are unaware of the daily struggles we encounter, and how we can come together as one Intuit.
Intuit: How have you felt supported in launching this program at Intuit?
Cherise: From our HR team, to our Chief Diversity Officer, Scott Beth and the leadership team, I've had unconditional support for launching this program. A bottom-up approach to change led by employees doesn't always work; thankfully, our leadership is extremely supportive and is proactive in helping with a top-down approach to enforce a Safe Space. For example, when creating the Ally badging for those who complete the training and want to identify as an Ally, everyone was beyond supportive and appreciative of our concept.
Intuit: What are you hoping to accomplish through launching this program?
Cherise: We are hoping to provide Safe Spaces for LGBTQ+ at our Intuit sites, and increase LGBTQ+ knowledge across the globe. This includes educating Intuit employees on ways to be an effective LGBTQ+ Ally, and educating senior leadership team on workforce statistics, industry best practices, and impact testimonials.
Additionally, we want to retain LGBTQ+ employees with an open, fair, and inclusive culture. This helps Intuit recruit top tech talent and millennials – 75% of Generation Z and millennials look for inclusion and diversity as they enter the workforce. Our goal is to increase Intuit's Forbes diversity rating (we are currently at #4). Our CEO, Brad Smith, just ranked #2 on the list of 50 best CEOs for diversity, according to a new survey by Comparably.
Intuit: What problems do you see in the tech "scene" in regards to LGBTQ+ representation, equality, and support – and does Intuit address some of those issues?
Cherise: In the United States, there are 29 states where LGBTQ+ people can be and are denied employment, housing, health care, basic services, and protections, and 33 states where transgender people are denied these same basic rights. 73% of closeted LGBTQ+ workers are more likely to leave their jobs within three years.
Gay men experience homophobia, stigma, and discrimination in the workplace that can affect income, employment, status, and their ability to get and keep health insurance, especially in the "bro-y" culture that's predominant throughout most of Silicon Valley and beyond. Employees hide who they truly are, because they are afraid, which ultimately impacts businesses' bottom lines.
We at Intuit take diversity and inclusion for all very seriously. We've installed gender neutral restrooms, employee networks, communication channels, and live Safe Space support. We are taking a gigantic leap to launch this Ally program to solidify and openly proclaim Intuit's stance on equality.
Intuit: June is Pride Month! Do you have anything planned for the Ally program, and does Intuit have any company-wide initiatives in the works?

Cherise: Yes! The Ally Program is actually set to launch in the last week of Pride month! We have initiatives happening all across our sites based on the needs in their respective communities. For example, our San Francisco team will be participating in the Pride Parade as a sponsor, and in Tucson we are working on volunteer opportunities with our friends at SAAF (Southern Arizona Aids Foundation).
We're also sponsoring the San Diego Pride event in mid-July, and everyone in the area is welcome to join us and come say hello!
Intuit: Do you have any advice for tech leaders in Silicon Valley on how they can be more proactive and thoughtful about supporting their LGBTQ communities? Especially for their own employees.
Cherise: Take diversity and inclusion seriously. There are people around you that do not feel safe being who they truly are. Employees will stay at a company where they know they are safe, which increases retention rates of top talent. And having management engaged shows that your company is walking the walk from the top-down.
It's simply good business to foster your LGBTQ+ community. Unfair treatment has a $16B price tag, and is the largest known driver for turnover in the tech industry. Studies have shown that 57% of employees would have stayed at a company if they had taken steps to make the culture fair and inclusive. LGBTQ+ consumers stay loyal to brands that support LGBTQ+ efforts, which is a total potential of $900B in the U.S. alone.
READ MORE AND DISCUSS
Show less
Loading...