GET EMAIL UPDATES FROM POWERTOFLY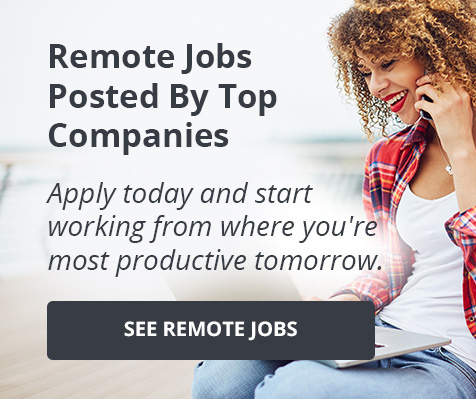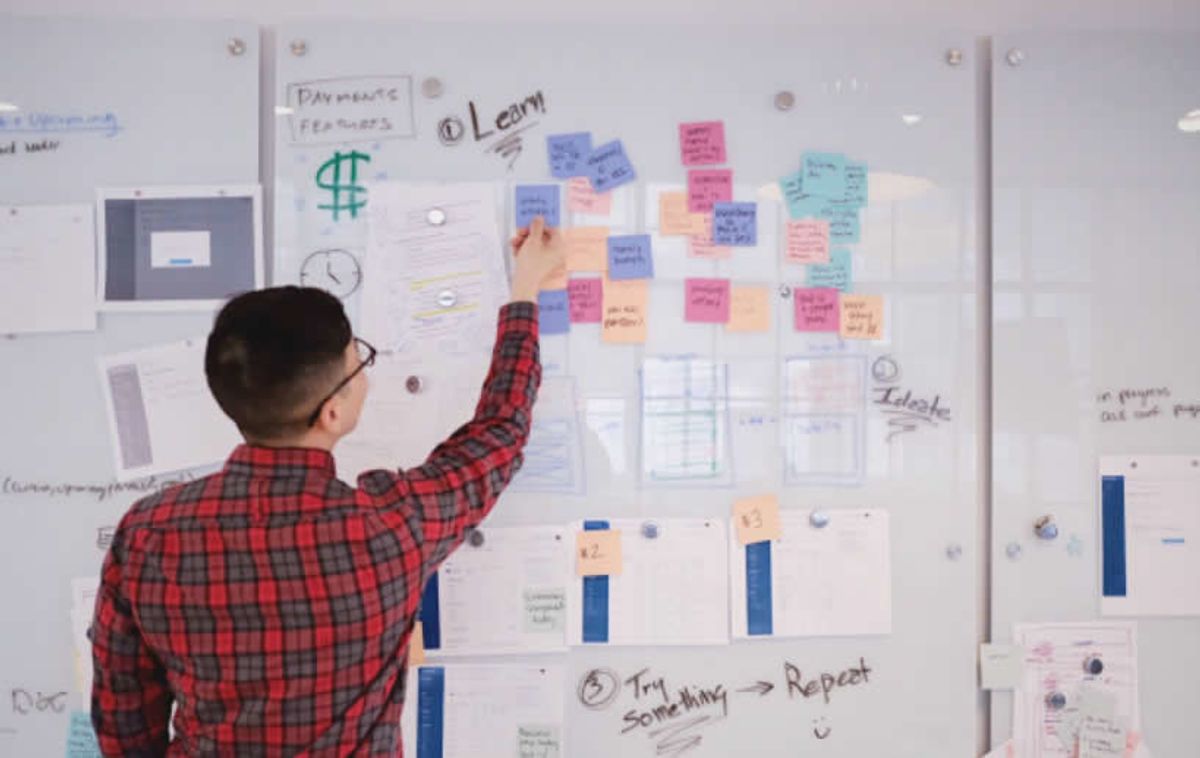 Justworks
Below is an article originally written by Jess Harvie and Olivia La Faire at PowerToFly Partner Justworks, and published on June 5, 2018. Go to Justworks' page on PowerToFly to see their open positions and learn more.
When Justworks employees were asked to help solve for diversity and inclusion in our company, we decided to tackle the problem the same way we would designing our product: with design thinking. Learn more about the process.
Last summer, Justworks reached a turning point in the way we thought about diversity and inclusion (D+I). Our message and our actions were not aligned, and our commitment to diversity did not feel real. Employees felt it and leadership knew it.
Justworks leadership responded quickly, putting together a leadership D+I council led by the CEO, appointing an existing employee to run the program, allocating a budget and a fairly loose mandate: "Nobody has really gotten this right yet, so let's do something that works for us."
Solve D+I for Justworks? Nebulous, some might say. Terrifying, for sure. But ultimately, exciting. We were given the opportunity to try something to make it better and we had nothing but a blank slate. So where did we start?
Although we were not experts in the D+I space (yet!), one thing we are pretty good at is designing and building products. So we decided to tackle this problem the same way we would design our product: with design thinking.
What is Design Thinking?
Design thinking is a creative problem solving approach that involves the people you're designing for at every step of the process. It asks you to set aside your own assumptions to learn about your users' unique perspectives and needs. In HR, our users are our employees.
Every designer or company has a slightly different process with a variety of steps. Here's a simple three-step approach we use: Learn, Ideate, Try.
First you want to learn about the problem and your users.

Once you have a deeper understanding of the problem and people you are solving for, you want to generate a bunch of ideas based on what you learned. Go big. Explore all your possibilities. No idea is too big, too small, or too bad.
Then you want try out the ideas. Treat ideas as tests to figure out what's working and what's not working. It's okay to be wrong (yes, we mean it!). You want to learn from the things you tried and then iterate on the ideas by continuing the cycle.
How we applied design thinking to D+I
Learn
We started by learning. We used the feedback that leadership had already received from our employees. We talked to more employees and had countless coffees and one-on-one meetings. We did tons of outside research.
We learned from this first round of discovery that the ultimate pain point was that employees didn't feel like they were being heard or acknowledged. Employees from underrepresented groups felt like they didn't have a voice.
We also learned that a lot of people cared. We had a group of about 70 employees that were interested in changing the way we did D+I at Justworks (yes, 7-0).
Ideate
Next, we ideated. Our creative director led a bunch of brainstorms, including a big-picture, visionary brainstorm where we asked questions like, "What does it look like in 3-5 years if Justworks is a leader in diversity and inclusion?" We also held a more specific brainstorm where we asked, "What initiatives do you want to see implemented at Justworks right now that would make your day-to-day better?"
And those brainstorms generated a bunch of ideas. This process alone went a little way to solve some of our identified pain points — employees felt bought-in because we gave them a voice.

Try
So we leaned into that, and created safe spaces and tried to set up some initiatives that focused on giving employees a voice. The first thing we tried was a safe space discussion group called Justreal.
The "try and test quickly" sentiment was what we wanted to take into Justworks' diversity and inclusion program. How might we understand what employees want and deeply care about? How might we lean into this clumsy process to define and grow the program in an authentic way with our employees at the center of the problem solving process?
Justreal: Our First Try
We launched Justreal after the race protests in Charlottesville in August 2017. At the time, no one was openly talking about Charlottesville at work. When something traumatic happens, we know you don't walk into work and magically leave everything at the door.
We set up a small discussion group after work one day to have a Charlottesville check-in to make sure people were okay and share stories. It was intense. People talked about getting on the phone and immediately reaching out to loved ones in the area; others shared that they weren't surprised by the event. But, employees asked to have more sessions. So we kept having sessions and kept iterating on the format based on feedback.

Justreal is now a very tightly organized, highly anticipated, monthly event designed to explore current events and relevant topics impacting employees both inside and outside of work. We've covered topics like gender socialization, tone policing, and climate change.
After trying Justreal, we learned that we hadn't realized that employees wanted a space like this. Our leadership team also learned about employees' personal and professional experiences through first-person stories.
We took a lot of what we learned from Justreal to set the foundation for building out the rest of our program.
There's No Silver Bullet for Diversity and Inclusion
Diversity and inclusion has become so large as a concept that thinking about all the things that we could or should be doing is super overwhelming. At Justworks, we acknowledged early on that we weren't trying to boil the ocean. We identified one, real pain point among our employees and have taken an incremental approach to try to solve it.
Culture change doesn't happen overnight. It's slow. And like most tech companies, we're impatient! We want to see results ASAP. But despite how quickly tech companies might try to solve this, there is no silver bullet because evolving your culture takes time.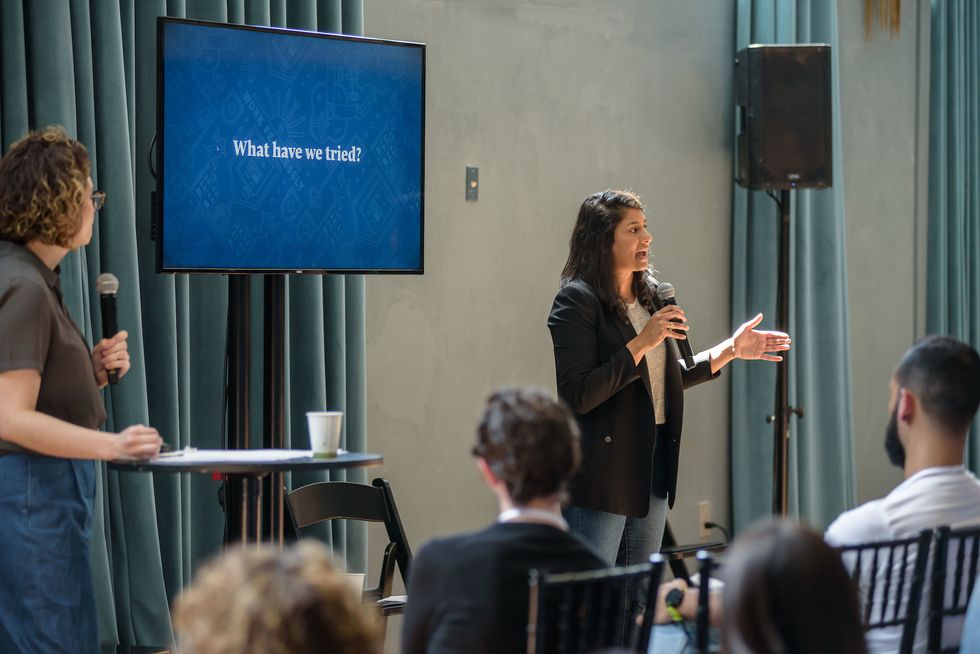 Here are a couple of things we do at Justworks now that we didn't do eight months ago.
We have seven employee resource groups (ERGs) around shared characteristics or life experiences. For example, some of our ERGs at Justworks include OUTworks — our LGBTQ group — and Women@justworks, our women's ERG.
We host regular employee panels to build empathy. This format has been a hit with employees so far, so we've used it a couple of times. We interviewed four members of our black employee group, the Black Leadership Alliance (BLA), about imposter syndrome and the struggles of code switching as a black employee in a majority white workplace. We held similar panels for international women's day, where we interviewed women at Justworks about navigating their careers, and took the opportunity to profile exceptional women at our company that had previously not been given that spotlight.
We have an employee partnership program that is working on forming relationships with wonderful organizations to both strengthen our ties with our community and also help diversify our recruiting pipeline.
We have a unique perspectives book club where we read books written by authors that are underrepresented in the literary world or who are writing interesting, beautiful, important stories that we wouldn't necessarily hear everyday. We also have cheese and wine.
We kicked off a company newsletter written by employees about employees, where we profile different employees.
All of these initiatives are employee led and run. We created safe spaces and now have those spaces to direct people to when they voice concern. We've brought more awareness to the experiences of our underrepresented employees throughout the company. And the best thing is, we're not doing anything groundbreaking! All the initiatives are low cost, they're easy to organize, they've been done before, but they're exactly what Justworks needed.
And by no means are we done. This was only phase one and there are a lot more phases to come. But by giving ourselves the space to start small and experiment, we've been able to win the trust of employees and leadership so we can try even more things.
Some Key Takeaways
Embrace a messy process. Its okay to iterate on initiatives and not have a comprehensive solution straight away. Remember, no one has gotten this right yet!
Include employees as you build out your programs. Design thinking is about process, not about craft. Talk to your employees. Learn about their experiences. Invite them to brainstorms.
Do what works for your organization. Not every organization has the same problems or pain points when it comes to D+I. Our solutions are not necessarily your solutions, but you can use this design process to develop your own unique and authentic initiatives.
If you're scrappy and real about developing programs, making your organization more diverse and inclusive is totally doable.
READ MORE AND DISCUSS
Show less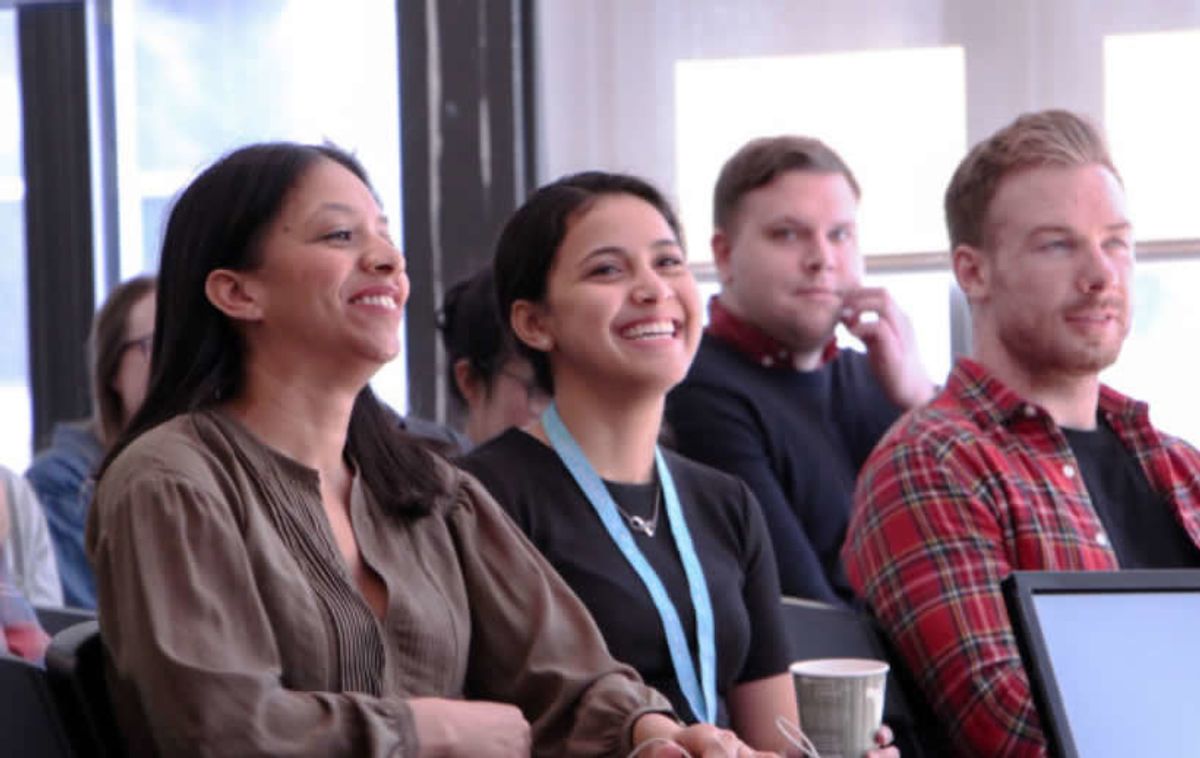 Justworks
Below is an article originally written by Jess Harvie, the Diversity & Inclusion Manager at PowerToFly Partner Justworks, and published on May 7, 2018. Go to Justworks' page on PowerToFly to see their open positions and learn more.
At Justworks, we believe a diverse workforce creates a more vibrant workplace. Our diversity and inclusion program has opened up many opportunities for the team and the company. What are they, and why is it important? Read on to find out.
Diversity and inclusion (D+I) programs are really having a moment in tech, Hollywood, and a number of different industries around the country. Spurred by very public and viral movements like #MeToo, the importance of cultivating a diverse and inclusive culture that is fair and safe for all groups of people to work in has never been so relevant.
According to Deloitte, 69% of executives rate diversity and inclusion as an important issue for their organizations. That's great! But how do we take "diversity and inclusion" from a problem to solve, and turn it into an opportunity to make lasting cultural changes in our organizations and beyond?
Fostering Diversity in the Workplace
At Justworks, we're happy to say that we definitely don't have all the answers. In fact, it's becoming more apparent that when it comes to D+I, no one company has really nailed it. One thing we think we've gotten right so far is building the foundation for an authentic diversity and inclusion program that embraces the inherent value that having diversity in the workplace promises, and pays more than lip service to the buzzwords of the moment.
At Justworks, these are some of the opportunities we've created as part of our diversity and inclusion program.
The opportunity to be better and continual innovators.
As disrupters in a fairly old-school space, it's vital for our teams to be able to think differently and creatively. Diversity of thought usually comes with diversity of people, and we're conscious of how a more diverse team can make our product better.
The opportunity to share and use existing knowledge in a new setting.
Techniques that are already implemented in tech can be applied to drive cultural change as well. For example, "design thinking" is an experimental problem-solving process that allows product teams to fail quickly and safely. It is sometimes about being clumsy, but also about prioritizing the ability to continuously find the "true north" for product features. We've applied a design thinking approach to D+I that has allowed us to experiment with our inclusion initiatives in a safe space so we can iterate quickly.
The opportunity to show our employees we understand them.
Whether you've thought about diversity and inclusion or not, chances are your employees probably have. Millennials have been dubbed the "inclusion generation." An analysis by Deloitte revealed that millennial employees report higher levels of engagement and sense of empowerment at work when working for an inclusive organization. Investing in diversity and inclusion shows employees a commitment to making the workplace better for them.
The opportunity to create company leaders in new places.
Our employee resource groups (ERGs) have given employees that may not have otherwise had the opportunity to lead the space to do so. Our leadership team is vocal about D+I leaders getting access to the same opportunities as other potential business leaders and managers in the company. We're in the process of tailoring a leadership program specifically for D+I leaders so they feel like they have the skills, tools, and support to lead their groups effectively.
The opportunity to be thought leaders for our customers.
As an HR tech company, we are building a platform and creating content for our customers that we believe is shaping the future of work. It's important for us to create an experience for our customers that is not only an inclusive experience, but is also giving our customers the tools to be the best employers they can be.
We want to do that from a place of authenticity, and share our own learnings as a fast-growing company with our customers. Regardless of your industry, setting an example in this space will definitely encourage others to take notice. Having been named one of the Best Workplaces in Technology, we know that we lead by example in our industry, and we don't take that responsibility lightly.
Starting Small, But Being Real
Justworks, like a lot of tech startups, was created from a refusal to accept the status quo and a belief that things can be better—HR and payroll doesn't have to be boring! Or, at least, it can be easy to use.
Similarly, the heart of our diversity and inclusion program was born from our employees' refusal to accept the status quo as good enough. Our employees wanted to make Justworks an even better place to work.

As a result, our diversity program has a ground-up focus with leadership buy-in, which aims to harness our employees' enthusiasm and energy to create and drive initiatives they want to see at the company. Our focus for this year has been on making sure the people that already work at Justworks feel like they can bring their whole selves to work, and we are committed to making sure our program stays true to what makes sense to Justworks employees.
To support that focus, the initiatives we've kicked off in the last year have been largely driven by employees themselves, and have had a consistent theme of building empathy. These initiatives include an employee newsletter that profiles employees and their stories, internal panels featuring interviews with employees from underrepresented groups about their experiences in the workplace, and creating safe spaces to have real conversations without judgment.
We definitely have a way to go with our own diversity goals, like the idea to make Justworks as diverse as NYC. But, we've started with simple, low-cost, employee-led initiatives that have already had an impact on how our employees feel about each other and coming to work.
Tackling diversity and inclusion is no doubt an enormous challenge. But, our approach is that small steps leads to greater strides. You don't have to change the entire system all at once to make things better, especially if you embrace the opportunities of diversity and inclusion as a long-term business strategy.
This is the first in a three-part blog series about building our diversity and inclusion program at Justworks. In our next posts, we'll be doing a deep-dive into applying design thinking to our diversity initiatives and how to build a grassroots D+I Program at a startup.
READ MORE AND DISCUSS
Show less
Loading...