GET EMAIL UPDATES FROM POWERTOFLY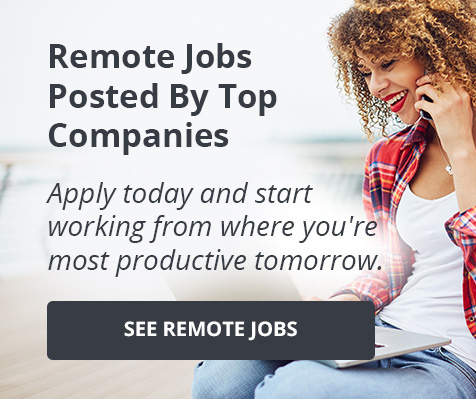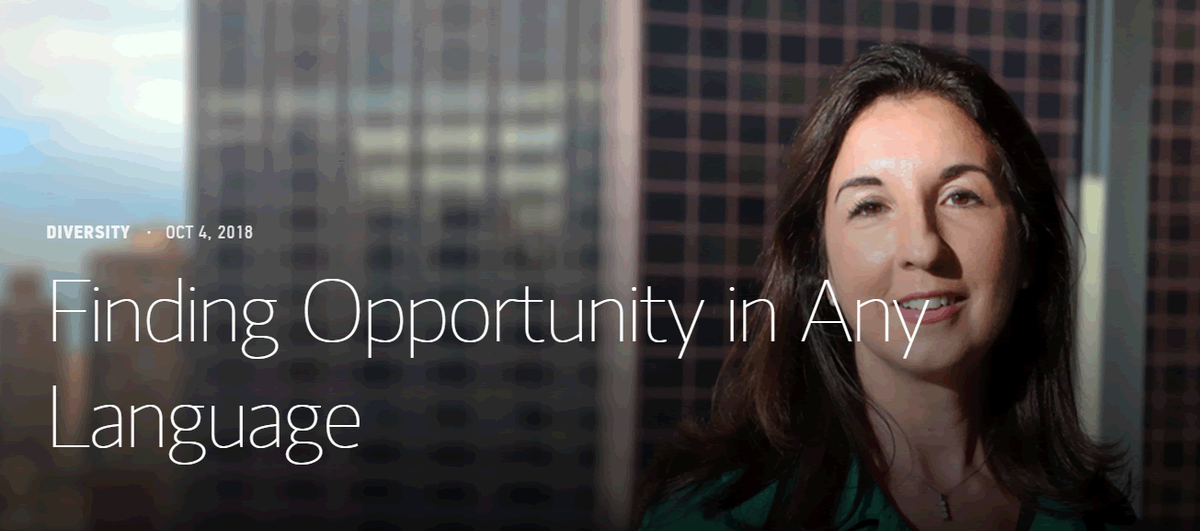 Morgan Stanley Technology
Below is an article originally written by PowerToFly Partner Morgan Stanley, and published on October 4, 2018. Go to Morgan Stanley's page on PowerToFly to see their open positions and learn more.
Drawing from her Latina heritage, Claudia Marmolejo has successfully navigated and excelled across both corporate and international cultures, while opening paths for others.
It was the quintessential New York story: In 1994, Claudia Marmolejo arrived from Argentina to study law at Columbia with only $700 and one credit card. With a week before classes started to find a place to live, she rented a shared room in a convent run by nuns on 54th Street and 10th Avenue. It was a bit of a commute to Columbia's upper-Manhattan campus, but "the convent was affordable and safe—complete with an 11 pm curfew," Marmolejo recalls with a laugh.
Yet years later, her career path would bring her back to the same neighborhood and to Morgan Stanley's headquarters, where Marmolejo is now an Executive Director and Chief Operating Officer of the Wealth Management Client Development Group.
"I couldn't anticipate my journey, but in retrospect, I would say that where I am today and the experiences and opportunities I've had are precisely what I had in mind when I decided to come to the U.S. all those years ago."
A Glimpse of a Different Life
As with so many stories, Marmolejo's starts with her family: In 1988, she visited her older sister Andrea who had received a scholarship to study at Harvard's Kennedy School of Government. She stayed for a month auditing classes, going to events and meeting students. "It was so different from Argentina, where women were expected to conform to more traditional female roles, like teachers and nurses and eventually housewives and mothers," Marmolejo said of her time in Cambridge, Mass.
"I loved that the female students were fully partaking in the intellectual life on campus, speaking out in classes and leading organizations. That was what I was looking for, the kind of life that I wanted to lead."
One of her favorite expressions is: "If you can see it, you can be it." During that month at Harvard, she saw the life she wanted. "I was determined to return to the U.S.," she says.
Over the next few years, Marmolejo moved with single-minded resolve. She studied law at the University of Buenos Aires, completing her degree in three and a half years, ahead of the typical five. She was then accepted at Columbia's master's program in law. "I loved Columbia. The advanced study, immersion in U.S. jurisprudence and collaboration with so many smart people sharpened my legal skills and prepared me for practicing law in the U.S."
Unfortunately, it didn't prepare her for the tight job market after graduation. Nonetheless, Marmolejo managed to negotiate a six-month contract with a corporate law firm, which led to a full-time associate position. She then grasped that business in Latin America, particularly in Brazil, was taking off. "I realized the value of being fluent in Portuguese and hired an after-hours tutor," she added.
Her multicultural background was attractive to other law firms and investment banks, including Morgan Stanley. Twelve years later, she still feels taking a position with the firm was the best decision she made. "I loved that Morgan Stanley recognized and rewarded talent with greater responsibility," Marmolejo explains, who spent nine years in Wealth Management Legal, before moving into her current role as COO of the Client Development Group.
Sharing a Personal Journey
"Throughout my career, I've moved through various firms and international cultures, and have been able to absorb them quickly," Marmolejo says. "I've learned the value of relationships, of making and deepening connections, and making clients and colleagues feel welcome. I know what it's like to come from the outside, from another industry, and certainly from another culture."
Marmolejo's drive is stronger than ever. She is the Co-Chair of Morgan Stanley's Latino Employee Networking Group (LENG), and was recently named a member of the MAKERS Class of 2018. "When I was asked to co-chair LENG, I felt honored. Being Hispanic is my heritage and a fundamental part of who I am. I jumped at the chance to help inspire fellow Latinos and Latinas with LENG's programming and resources. I am proud to be in a position to advocate for more Hispanic representation at Morgan Stanley," Marmolejo says. Meanwhile, on the MAKERS storytelling platform, "I can share my own journey as a professional and as a Latina."
Marmolejo's contributions to the Hispanic community extend beyond the firm. Since 2015, she has been a trustee of Museo del Barrio in New York City and is a board member of LatinoJustice PRLDEF (formerly the Puerto Rican Legal Defense and Education Fund), a national civil rights organization that fights discrimination against Latinos through advocacy, litigation and education. She is also a trustee of Xavier University of Louisiana and a member of the board of the nonprofit Turn Around for Children.
"If people can learn from my story, struggles and triumphs, then I feel I've done my job in showing other Latinas, and people overall, that moving up the ladder through hard work and doing your personal best is possible, no matter where you start."
READ MORE AND DISCUSS
Show less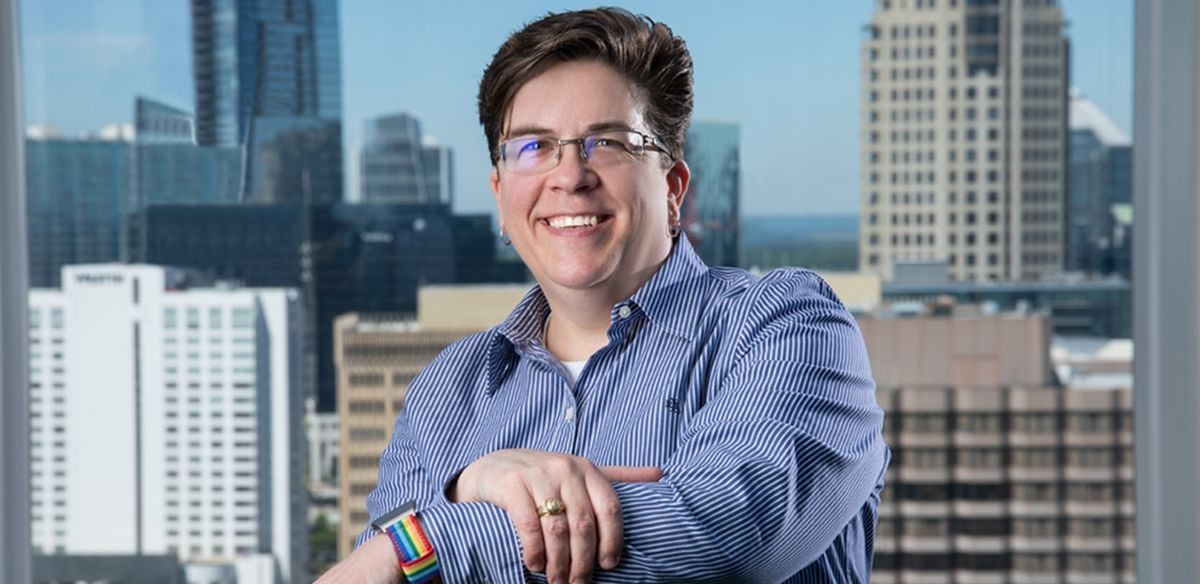 Morgan Stanley Technology
Cindy Lane believes diversity at Morgan Stanley is an advantage not just for her but for the success of the Firm.
Below is an article originally written by PowerToFly Partner Morgan Stanley, and published on June 19, 2018. Go to Morgan Stanley's page on PowerToFly to see their open positions and learn more.
ATLANTA -- Cindy Lane believes diversity at Morgan Stanley is an advantage not just for her but for the success of the firm in general and that she helps drive diversity through active example inside the firm and outreach to causes and charities.
"I have never kept my personal life a secret," she says. "I feel that just as I lead by example in my job, I must lead others to the understanding of the LGBTQ community by example.
"My entire 18 years with the firm, management has always accepted my desire to be open about who I am and in the one or two occasions a fellow employee was not so accepting, management jumped in immediately to correct the issues."
Cindy has held several roles during her tenure at Morgan Stanley, training in new areas of wealth management at every step of her professional development. She now is a Portfolio Associate and Financial Planning Associate in Atlanta and for the last four years, also has been giving back as a diversity member of the Buckhead Complex Council. Moreover, she is a Complex Service Coach for new associates in the Atlanta area.
Cindy is Co-Chair of the Buckhead Council's Sponsorship and Community division, coordinating volunteer and outreach efforts aimed at Atlanta's diverse population. These activities help improve diversity within the firm by increasing employee and client engagement with diverse groups while also providing networking and recruitment opportunities in different communities.
The interest in these programs has grown steadily, making it important to address all audiences equally. Projects can range from food drives and serving dinner at homeless shelters to programs that assist women and military veterans in their return to work.
Developing a close relationship with a multicultural organization can be a great experience for a branch or complex and their clients, Cindy explains. She recommends focusing on quality over quantity, choosing just one organization per diversity group and fully developing the relationship.
She is especially proud of her work with the predominantly LGBTQ charity, For the Kid in All of Us, which has provided over 1,600 backpacks of school supplies to underprivileged children in the last three years.
Cindy is a vocal advocate of Morgan Stanley's diversity efforts and believes raising awareness of the firm's leadership in this area can boost recruiting.
In addition to promoting a diverse workforce, Cindy says it's critical for Financial Advisors to understand the nuances of working with clients from diverse backgrounds. She has counseled Financial Advisors on how to communicate with LGBTQ clients throughout her career and says giving a positive representation of the firm by explaining Morgan Stanley's diversity efforts is a good ice breaker that can overcome stereotypes.
"Many clients do not feel that discussing their personal lives is something a Financial Advisor needs to know. And some are just not open to that discussion," Cindy says. "There can always be that fear that in the business relationship one could be treated differently if you do not have the same diverse viewpoints. This can cause issues if vital facts are left out of the financial planning discussion."
Making clients comfortable, by demonstrating an understanding of their needs, or by inviting them to participate in diversity events that are of interest, is a good way to establish trust, Cindy adds. Morgan Stanley also has a catalog of LGBTQ marketing and advertising materials in the FA Marketing Center that she recommends.
Being a good listener is also critical, as Cindy learned firsthand from an early mentor.
"Desiree Fuehrer, currently a Complex Risk Officer for the Buckhead Complex, is one of the best managers I have ever had. When she came to our office as an operations manager, I sat directly outside her office and would listen to how she handled employees and clients."
"How she handled people helped me to learn that listening not just to the words people say but the ones they don't are the key to being successful in helping them."
Having spent her entire career in the wealth management industry, Cindy has seen incredible progress in the acceptance of individuals from diverse backgrounds. She believes the inclusive environment promoted by Morgan Stanley and its employees makes the firm a great place to learn and grow as she has.
"The best thing I can tell you is find what things at work drive you and motivate you. Then pursue them at full throttle."
Morgan Stanley offers a wide array of brokerage and advisory services to its clients, each of which may create a different type of relationship with different obligations to you. Please consult with your Financial Advisor to understand these differences.
Morgan Stanley Smith Barney LLC ("Morgan Stanley"), its affiliates and Morgan Stanley Financial Advisors and Private Wealth Advisors do not provide tax or legal advice. Clients should consult their tax advisor for matters involving taxation and tax planning and their attorney for matters involving trust and estate planning and other legal matters.
READ MORE AND DISCUSS
Show less

Morgan Stanley Technology
Below is an article originally written by Susan Reid at PowerToFly Partner Morgan Stanley, and published on September 20, 2018. Go to Morgan Stanley's page on PowerToFly to see their open positions and learn more.
We consistently strive to make Morgan Stanley a place where people from multiple backgrounds and experiences want to work.

Every summer, we welcome well over 1,000 summer and full-time analysts and associates to explore financial services careers at Morgan Stanley. As a member of the human resources team and Head of Diversity and Inclusion, I frequently meet with members of the entering classes during their first days with the firm, and I'm consistently impressed. They radiate energy and curiosity, and the strong sense of values and purpose that we frequently associate with the millennial generation.
Their perspective reminds us to remain vigilant in our efforts to make Morgan Stanley a place where people from multiple backgrounds and experiences want to work. As the Global Head of Diversity and Inclusion, a black woman and an immigrant, I'm keenly interested in ensuring that our culture creates space for a variety of people to thrive personally and professionally. Achieving this objective is intrinsic to the firm's core values and our business strategy.
Why We Do What We Do on Diversity and Inclusion
Implicit in our core value of doing the right thing is the understanding that each of us has the responsibility and power to help create the type of society we want to live in. That means building an organization where people of every gender, race, sexual orientation and ability can contribute to our success as a business, and that our business environment also contributes to their success.
We are committed to supporting the careers of historically underrepresented groups globally by investing in organizational change and a robust range of programs to help recruit and advance a dynamic talent base.
Building a diverse and inclusive organization is not only the right thing to do, but the commercially smart thing to do. There is growing evidence that diverse organizations outperform peers. For example, Morgan Stanley's Sustainability research and Global Quantitative Studies teams collected and analyzed data from around the world to create a proprietary gender-diversity framework to rank companies on relevant metrics. They applied the framework to more than 1,600 stocks globally and found that companies that are more gender diverse offer similar return with lower volatility. [1]
Progress to Date
The makeup of our intern classes has become more diverse over the past five years. Among our 2018 U.S. summer analyst and associate classes, 56 percent of participants were ethnically diverse and 43 percent globally were women.
We have also seen progress at the more senior levels, with the percent of women managing directors reaching 19 percent in 2017, a steady increase from 14 percent in 2012.
Central to our progress is a commitment that starts at the top of the firm. We hold ourselves accountable through annual business unit diversity reviews, where business heads and HR leaders assess progress against diversity and inclusion goals, and identify areas where we are doing well and areas where we have opportunities for improvement.
We have several programs to engage prospective employees from underrepresented groups such as Early Insights, the Freshman Enhancement Program and sophomore internship programs in the Institutional Securities Group (ISG) and Wealth Management divisions. These programs and others continually edge us closer to a workforce that reflects the world in which we do business.
For full-time Morgan Stanley employees, we offer numerous programs that help position diverse talent for success. Examples include the Leader Engagement and Development Program for Black and Hispanic Executive Directors and Vice Presidents, and the Development Series and Platinum Program for Women. Through the Pride & Ally employee network, we offer programming that provides LGBT+ employees early in their careers an opportunity to engage with senior managers. Finally, programs such as ISG Connects, an initiative sponsored by the firm's Institutional Securities Business, and the Champions Program in Wealth Management, have helped hundreds of high potential colleagues globally take ownership of their careers through relationships with senior mentors.
Moving the Needle
Despite our successes, progress seldom happens as quickly as we would like; when I speak to new analysts, I still find myself thinking, 'We can and must do better.' However, I am proud to say that we are on the right track. Through participation in initiatives such as the CEO Action for Diversity and Inclusion and Catalyst CEO Champions for Change, for example, our Chairman and Chief Executive Officer James Gorman has pledged our commitment to help accelerate progress by strengthening our pipeline of diverse talent, continuing to benchmark and track our progress through talent data analysis, actively facilitating mentorship and sponsorship for our colleagues, and sharing best practices. By continuing to tailor our strategy to address areas where challenges remain, we will build a culture where all of our employees have the tools and support necessary to advance and thrive.
[1] https://www.morganstanley.com/articles/gender-diversity. Past performance is not a guarantee of future results.
About Susan Reid
Susan Reid, Global Head of Diversity and Inclusion at Morgan Stanley, has 20 years of human resource experience across a broad range of industries including financial services, telecommunications and higher education. Susan joined Morgan Stanley in 2008 as a Human Resource Business Partner supporting the Investment Management division. Prior to joining Morgan Stanley, Susan held a number of roles at various companies, including Human Resource Business Partner, and Head of Campus Recruiting and Diversity at Marsh and McLennan Companies, Head of Campus and Diversity Recruiting at Bell Atlantic, Head of Recruiting at RR Donnelley's financial services division and Head of Employment at New York University. Prior to transitioning to Human Resources, Susan was an Assistant Director in Student Services at New York University where she developed and led programs to retain and advance academically gifted students of color.
Susan serves on the boards of the Morgan Stanley Foundation and Storefront Academy, a tuition-free private pre-K through 8th grade school in Harlem, NY, and is a member of the Executive Leadership Council.
Susan has a degree in Economics and Political Science from New York University and lives in Harlem, New York.
READ MORE AND DISCUSS
Show less
Loading...