GET EMAIL UPDATES FROM POWERTOFLY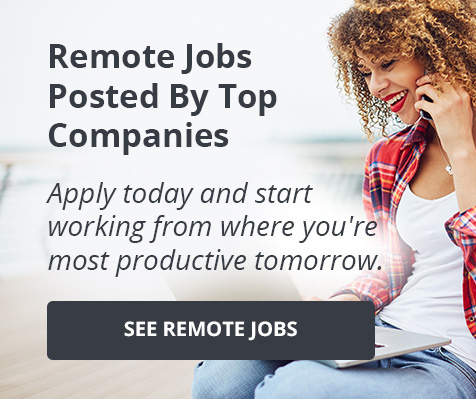 Wells Fargo team members and participants of the Black/African American Leaders Program in San Francisco.
Wells Fargo Company
Below is an article originally written by Michael McCoy at PowerToFly Partner Wells Fargo, and published on June 28, 2017. Go to Wells Fargo's page on PowerToFly to see their open positions and learn more.
When you are given the opportunity to be yourself, your success increases tremendously.

George Wagner wasn't sure what to expect when he enrolled in Wells Fargo's Diverse Leaders Program. But when he left the program three days later, he felt like his life had completely changed — for the better.
"Although I have been openly out as a member of the LGBT community for many years, participating in the program allowed me to learn how to truly be comfortable being my authentic self," said Wagner, a Regional Banking branch manager in Vacaville, California, who completed the program in 2015. "When you are given the opportunity to be yourself, your success increases tremendously."
The Diverse Leaders Program offers several different tracks, including Asian and Pacific Islander, Black/African American, Latino, and Lesbian/Gay/Bisexual/Transgender Leaders programs, and will expand later this year to include Veterans Leaders and People with Diverse Abilities Leaders programs.
Each learning experience provides a unique opportunity to focus on leadership and professional development from a culturally relevant and sensitive perspective. Participants explore similarities and differences between American mainstream business cultures, and bridge the gap while retaining their own culture and values. Each DLP is a transformational three-day "deep dive" leadership experience designed specifically to develop high-potential talent throughout the company's footprint. These unique, industry-leading initiatives were developed to enrich Wells Fargo's long-term commitment to its team members and the greater community by empowering the next generation of diverse business leaders.
"I learned that I needed to change my approach to managing the different personalities that exist in my personal and professional life," said Pamela Cross, a senior philanthropic specialist in Atlanta, who completed one of the programs in 2016. "As I mastered this new skill, doors opened and new opportunities presented themselves."
The Diverse Leaders Programs began in 2004 with a nomination-based process, but transitioned this year to an open enrollment process — making the program available to any eligible company team member interested in attending. Over 3,900 Wells Fargo team members have participated in the programs so far.
"Continuing to invest in diverse team members is incredibly important and is a tremendous opportunity for us to better serve our diverse customers and communities," said Joy Nguyen, program manager for the Diverse Leaders Program. "As the program manager and alumna of the DLP, I know how empowering it is to feel valued, appreciated and important. That's the experience I want every participant to have when they participate in the programs."
For Wagner, the impact he felt from participating in the DLP continued even after the program ended.
"My favorite part of the program was being able to network with leaders from around the country in multiple lines of business," he said. "I am still in contact with a lot of people from the program, many of whom have helped me make career decisions, mentored me through tough situations, and broadened and challenged my way of thinking."
Wells Fargo Company
Wells Fargo senior leaders and team members look at how the company has created a more diverse and inclusive environment over the past five years.
Below is an article originally written by Kathleen Llewellyn and Jessica Pacek at PowerToFly Partner Wells Fargo, and published on June 27, 2017. Go to Wells Fargo's page on PowerToFly to see their open positions and learn more.
'Wells Fargo is my safe zone'
When Sultana Altaf is at an airport, she's aware that people look at her differently, and it makes her uncomfortable. But when she visits Wells Fargo offices around the U.S. for her job as a compliance consultant for the company, she feels comfortable.
"I wear a head scarf and look different," said Altaf, who is an Afghan American and Muslim. "In comparison to how I'm approached in the outside world, Wells Fargo is my safe zone. It's people's reactions, the culture, and managers who look at you as a professional."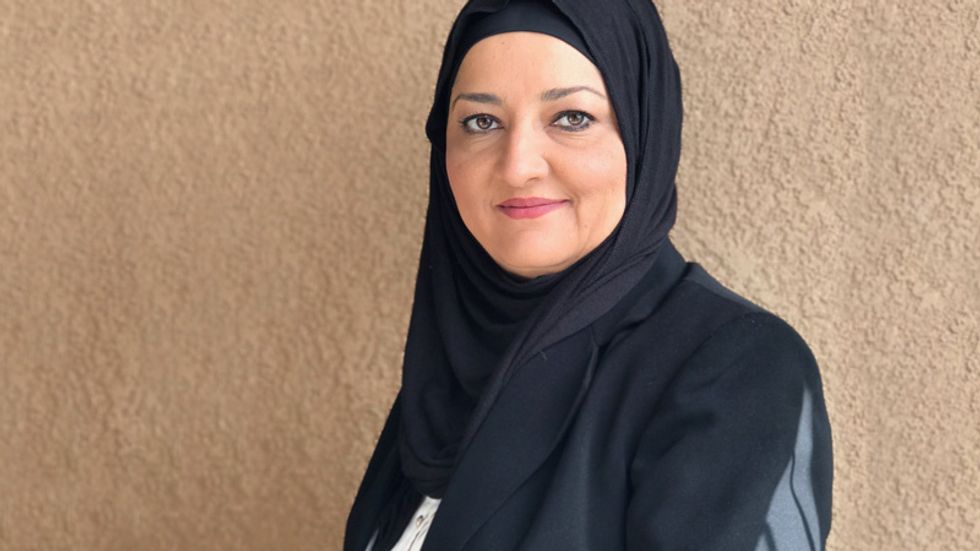 Sultana Altaf
Altaf, who works in Corporate Risk for Wells Fargo, felt strongly enough about Wells Fargo's diverse and inclusive environment that she drove two hours from her home in San Diego to Pasadena, California, to speak to CEO Tim Sloan and other senior leaders at a companywide town hall meeting in May.
"We promote diversity and inclusion in the company, and I want to share that I'm a live example of that," Altaf said during the meeting. "I feel included in this company. I feel like I have a voice in this company."
A focus on diversity and inclusion
Wells Fargo has made significant strides in enhancing its diverse and inclusive environment, especially over the past five years, said Jimmie Paschall, head of Enterprise Diversity and Inclusion & Strategic Philanthropy.
"When we think about Wells Fargo's impact, it's not just about how many checking accounts there are and how much business we have," Paschall said. "It's about how the people we're interacting with feel. We want everyone to feel included and feel appreciated. And if we do that, we'll be truly successful at Wells Fargo."
In May, Wells Fargo was named the No. 9 company for diversity and inclusion by DiversityInc magazine. This is the first year the company has been ranked in the top 10 after being a part of the top 50 list since 2001. Wells Fargo was recognized specifically for its diverse board of directors, female team members who are promoted into management, mentoring participation, and commitment to recruiting and retaining veterans, the magazine reported.
A focus on diversity and inclusion www.youtube.com
Jimmie Paschall, Wells Fargo's head of Enterprise Diversity and Inclusion & Strategic Philanthropy, explains the company's continuing work to foster a diverse and inclusive workplace. (1 minute)
In 2012, when Paschall joined Wells Fargo, the company was ranked No. 33 on DiversityInc's list.
"When I joined Wells Fargo five years ago, I had been on the road, and I came back to these gifts from team members across the organization who were engaged in diversity and inclusion," Paschall said. "It made me understand that there was tremendous energy and passion in the organization around diversity and inclusion."
She said she realized there was an opportunity to streamline that passion across the company and create a strategy to ensure that Wells Fargo values and promotes diversity and inclusion in every aspect of business and at every level of the organization. Paschall's team then held a diversity summit with 80 stakeholders, who worked on creating the new strategy that focused on three areas: team members, the marketplace, and advocacy.
"People owned it because they participated in developing it," Paschall said.
Encouraging diversity among team members www.youtube.com
Cara Peck, head of Enterprise Human Resources Solutions, explains that the key to the company's inclusive culture lies in the communication between managers and team members. (1 minute)
Encouraging diversity among team members
Increasing diversity and inclusion among team members at Wells Fargo has involved supporting, recruiting, developing, engaging, and retaining team members from all backgrounds. Today, 42 percent of Wells Fargo's U.S. team member population is racially and ethnically diverse, and 56 percent of all team members across the world are women
Recruiting diverse talent www.youtube.com
Diversity and inclusion is a critical factor in recruiting and retaining talent for the Wells Fargo team. (1 minute)
Team members are able to join team member networks to connect with others who have similar backgrounds, experiences, or affinities. Wells Fargo has 10 different team member networks — including the Veterans' Team Member Network, the Women's Team Member Network, and the PRIDE Team Member Network — with 59,000 U.S. members and 800 international members. Team members can also pledge to be an ally of any of the team member networks, recognizing these groups' experiences and supporting them.
"Being part of a Team Member Network has helped me and other team members grow personally and professionally at Wells Fargo," said Chris Arnst, a learning and development senior consultant and member of Wells Fargo's PRIDE Team Member Network. "We come together from various job functions and business groups, and friendships form as we share our life journeys. We have much to learn from each other in terms of our career development, as well as how to be more supportive of each other and inclusive across the diversity spectrum."
Diverse resources for team members www.youtube.com
Team Member Networks are a powerful resource for team members and recruiters at Wells Fargo. (30 seconds)
Seeking diversity in the marketplace
Focusing on diversity and inclusion in the marketplace has involved identifying new and improving existing relationships with vendors that are certified minority, women, LGBT, veteran, disabled, and small business enterprises. Wells Fargo has committed to spend 15 percent of procurement dollars with certified diverse suppliers by 2020.
"We show our commitment to these organizations by ensuring that we include them in our procurement opportunities, that we introduce them to our line of business leaders, and we work with them on strategic growth projects across the company," said Regina Heyward, head of Supplier Diversity. "We're very excited about these relationships. In 2016, we spent about $1.1 billion with diverse suppliers, and we've grown our relationships with diverse-owned businesses since 2014."
Seeking diversity in the marketplace www.youtube.com
Supplier diversity is an integral part of Wells Fargo's overall diversity strategy. (1 minute)
Increasing diversity among homebuyers
Advocating for diversity and inclusion involves supporting regulatory, external relationships, and reputational efforts in the workplace and in communities. One of the ways Wells Fargo has implemented this is through mortgage lending. For the past six years, Wells Fargo has been the nation's leading residential mortgage lender to racially and ethnically diverse homebuyers, according to data in the Home Mortgage Disclosure Act.
Increasing diversity among homebuyers www.youtube.com
Wells Fargo has several initiatives underway to increase diversity among homeowners. (1 minute)
Recognizing team members
As a company, Wells Fargo has committed to a strategy to create a more diverse and inclusive environment, but Paschall attributes much of the improvement over the past five years to team members' passion and energy.
Team members like Arnst and Cheryl Zimm have been recognized as Diversity and Inclusion Champion Award recipients at Wells Fargo. Arnst was recognized for designing and implementing a mentoring program for Wells Fargo's PRIDE Team Member Network. The mentoring program encourages team members to share their life and professional experiences with each other, Arnst said.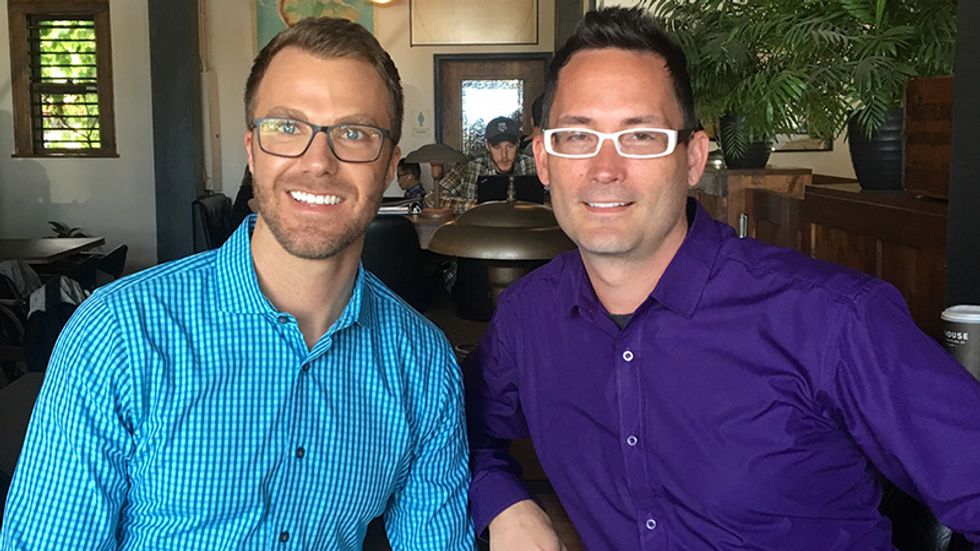 Chris Arnst with Matt Rydeen, his mentoring partner from the PRIDE Team Member Network.
"People are looking to the program because they want a unique experience of relating to each other through their identities as LGBT or an ally to the LGBT community," Arnst said. "They want to be able to be authentic and hear about someone else's experience."
Zimm, the chapter chairperson of the Minnesota Veterans' Team Member Network, was recognized for providing Wells Fargo's Hands on Banking® program to new military recruits at an Air Force base in Minneapolis. The quarterly class focuses on making sound financial decisions.
"Part of the reason we started this is, in the military, if you have financial problems, you can lose your security clearance, rank, and pay," Zimm said. "It's a big deal in the military. We hope to do this for all members of the military and their families."
It's because of team members like Arnst and Zimm that Paschall believes Wells Fargo will continue to improve as a diverse and inclusive company.
"One of the things I'm most excited about as I look ahead in our journey is to see the number of people that have been inspired to engage in diversity and inclusion at Wells Fargo," Paschall said. "We see energy and a passion for making Wells Fargo an inclusive culture that wasn't as vibrant five years ago as it is now. We really have inspired people to see that they need to be part of the change that they want to see at Wells Fargo, and they're starting to show up. And it's fantastic."
Altaf agreed. "I've had team members pick up the phone and check in on me when things are happening around the world, and I've had peers volunteer to travel with me to make me feel safe," she said. "I've not had a negative experience in my 14 years at Wells Fargo. I've experienced the exact opposite. That is what made me speak so passionately to Mr. Sloan. That is Wells Fargo's culture."
Wells Fargo Company
In the video above, Sandra Fernandes, VP Project Manager for Wells Fargo's Wealth and Investment Management group, shares her perspectives on the Wells Fargo team culture. Here's what Sandra has to say about Wells Fargo's work culture:
"I am someone who is half Indian and half Portuguese. I was born and raised overseas, and if Wells Fargo can be a place that I can call home, then anyone else can as well. It's a company that allows you to bring your whole self to work, and I appreciate that."
Interested in working alongside Sandra and other members of the Wells Fargo team?
Then click here to see all of their available opportunities, and don't forget to press "Follow"!
Loading...