GET EMAIL UPDATES FROM POWERTOFLY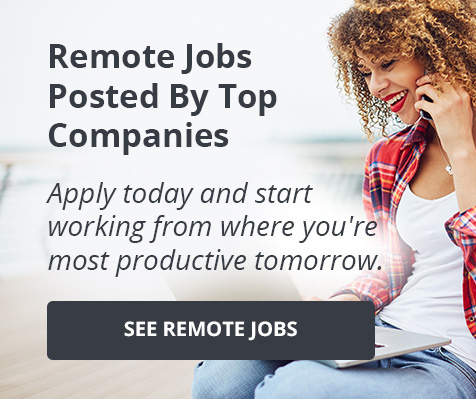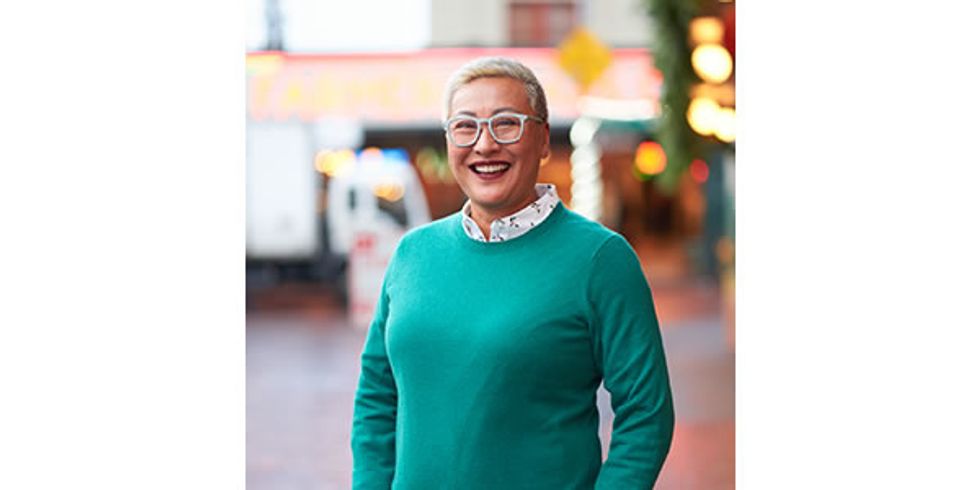 T Rowe Price Group Inc
Below is an article originally written by PowerToFly Partner T. Rowe Price, and published on March 27, 2019. Go to T. Rowe Price's page on PowerToFly to see their open positions and learn more.
Faces of T. Rowe Price: Niki Green, Senior Retirement Sales Executive
After being in the business for 28 years, I can say one of the things that really sets T. Rowe Price apart is that, from the leadership down, everyone truly works for the benefit of the client. That's not common, especially in sales. - Niki Green
After almost four decades in the financial services industry and experience at four different companies, Niki Green made a move to T. Rowe Price in 2016. With such an extensive and varied background in investment banking, she immediately recognized the uniqueness of T. Rowe Price's work culture, noting how long most associates had been with the firm.
The fact that T. Rowe Price's sales team positions are salaried was also attractive. "Salespeople are often compensated by commission, and I think that can drive the wrong kind of behavior," Niki says. At this stage in her career, she wanted to join an organization that would give her some autonomy and the ability to maintain relationships. "Many sales organizations are very numbers oriented and focused only on quarter-by-quarter short-term results," she explains. "They're not looking at the long-term picture."
While working for the past three years as Vice President, Senior Retirement Sales Executive at T. Rowe Price, she has witnessed first-hand the company-wide focus on doing what's best for the client in the long term. That philosophy drives the work culture. "Here, you're given this freedom and autonomy to create an experience for your clients that's also aligned with corporate goals," Niki explains. "Ultimately it's about growing assets and getting sales, but at this firm, it's achieved through a completely different approach. It's refreshing, especially for someone in my stage of a career."
As someone who has decades of experience in the business, Niki represents a variety of minority groups, particularly in investment banking. "Not only am I over 50, but I'm female, Asian, and a lesbian," she says. "I don't know that you could find much more diversity than me."
Whereas other companies might want to hire her so that they can check off a diversity box in their company profile, Niki believes T. Rowe Price values her unique perspective. "They put me in the position where I can succeed in an area that best suits who I am as an individual," says Niki. "And they help me draw on all my strengths as a way of building relationships."
At T. Rowe Price, Niki's diversity is seen as a rich resource, especially as the business environment is shifting with more women working as CFOs, CEOs, heads of human resources, and as other decision-makers at organizations. "Frankly, sometimes it's easier for those female advisors to work with a female sales rep on a closer level," says Niki. "After all women live longer and tend to make less money during their working years, and so a company must work toward helping women find suitable products to best meet their retirement goals."
Niki was one of a few women in her division when she started with the firm in 2016. In the years since she has helped recruit two more to the team. "Quite frankly, no one is killing it right now in regards to female representation," she says. Where T. Rowe Price particularly excels, according to Niki, is in matching associates with the types of clients who reside in that local area.
She believes T. Rowe Price has a unique perspective on diversity because its headquarters are in the vibrant city of Baltimore instead of someplace like New York or Boston. "It's an open culture, and everyone is encouraged to collaborate in a great way – much more than any company I've ever worked for," Niki explains.
Looking back, Niki has been able to maintain relationships with her advisors and clients through each of her company moves because of the reputation she has built in her local market. But she encourages those who are just starting their career journey to be patient. "You're building a practice, representing a brand, and doing the job that you can do to communicate the company that you represent," Niki says. They should also remember that people, both clients, and colleagues, have long memories. "Don't try to slight somebody to get that immediate sale because that could potentially alienate different relationships, and you're in it for the long run," says Niki. "When I realized that T. Rowe Price is so client-centered and everyone is in alignment working towards that common goal, I knew it was for me. You can't match the culture here."
READ MORE AND DISCUSS
Show less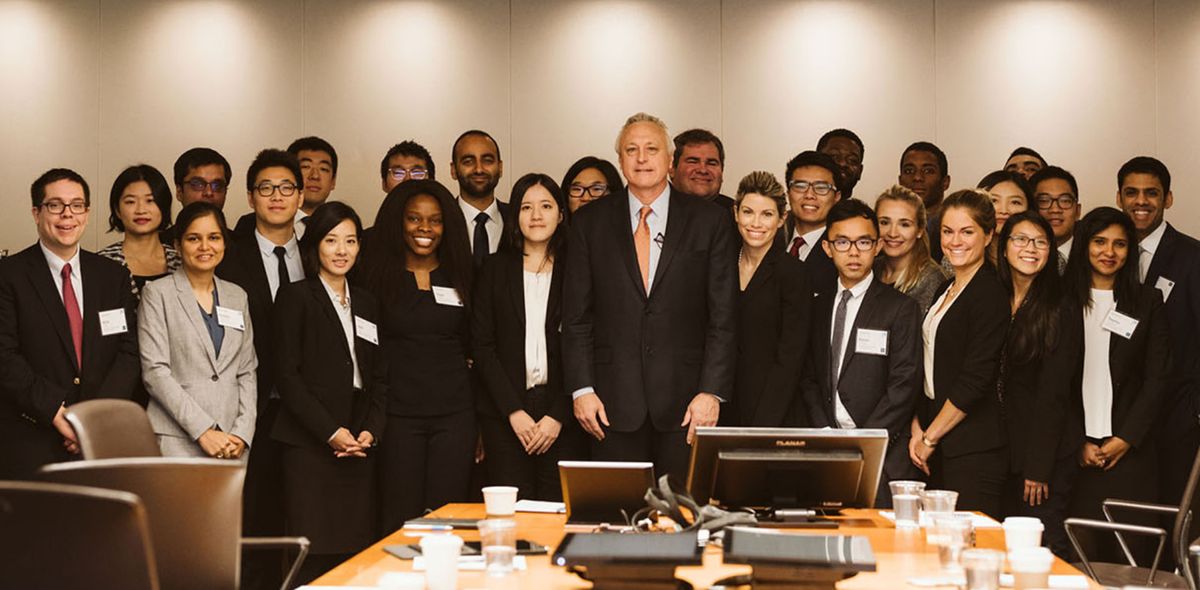 T Rowe Price Group Inc
Below is an article originally written by PowerToFly Partner T. Rowe Price, and published on January 17, 2019. Go to T. Rowe Price's page on PowerToFly to see their open positions and learn more.
Diversity is a core value at T. Rowe Price. For the past 12 years, it's also been the inspiration for MBA Day. The weekend-long program familiarizes students of diverse backgrounds with the firm and gives them a taste of what it's like to live and work in Baltimore.
"We launched the event because, historically, there's been a gap in financial services when it comes to people of color and women," explains Naomi Garvin, the firm's Diversity Recruitment Program Manager. "When we think about how we do business and who we do business with, we want to make sure our associates reflect the communities we serve – not just our clients, but the communities we invest in."
T. Rowe Price works with the firm's extensive network of analysts, campus investment clubs, and the Robert Toigo Foundation to find diverse students interested in a career in assets management. They spend three days in Baltimore, learning about T. Rowe Price, delving into investment topics, and exploring the vibrant city. This year, they attended a Baltimore Ravens' NFL football game and also tasted some local culinary highlights on a food tour of Mt. Vernon, one of Baltimore's most historic neighborhoods.
Tega Edah, a first-year MBA student at the Wharton School of the University of Pennsylvania, was one of 26 participants in this year's MBA Day program. We spoke with her about her experience.

You've done an internship with T. Rowe Price as well as other programs. How did MBA Day compare to these?
My internship was about personal growth. Everyone here was willing to go the extra mile to make sure I understood things as I was climbing a very steep learning curve. MBA Day helped me see what my life would look like if I worked here. It's very, very evident to me that if you consider yourself to be a results-oriented and caring person and want to work in a collegial and collaborative environment, then T. Rowe Price should be your home.
How do you think events like these can help attract diverse candidates?
Many candidates of diverse backgrounds do not have exposure or access to what even investment management looks like. The first time I ever heard about a 401k was when I was hired in my first job. Access and exposure are key but beyond that, programs like MBA Day show how you can progress and take full advantage of opportunities in this career.
What are your main takeaway from MBA Day?
One fireside chat on corporate social responsibility particularly resonated with me. Fagan Harris, President and CEO of Baltimore Corps, shared why you should really understand what motivates you deeply. Know why you come to work every morning, what you're fighting for, and what change you want to see in the world. Then use that knowledge to help power whatever decisions you're making and the amount of effort that you put into your commitments. Make it your North Star.
I was also struck by T. Rowe Price CEO Bill Stromberg's advice to "Be a student of people." You must learn how to leverage other people's perspectives to really succeed.
What was your favorite part of the weekend?
I really liked getting to know the T. Rowe crew on a more informal basis. Over casual conversation, they shared their own experiences with career fails and finding a way to get back up and bounce back. They were candid about the experience and showed me how it ultimately made them a better investor.
Would you recommend MBA Day to your peers?
Yes, anyone interested in an investment management career should come here to see what "good" looks like. People struggle with knowing what to expect after graduation. MBA Day will give you a flavor of what it's like to work here.
Early on in your career, you're going to be afraid of failing. But at T. Rowe Price, I learned to feel comfortable being uncomfortable. When I felt like I was faltering, they supported me and offered new challenges. The people here have so much faith in me. I encourage others to experience that for themselves.
What surprises you about the city of Baltimore?
Without a doubt, the Baltimore hospitality. When I first came here for my summer internship, I was struck by how everyone was so nice – even people you simply walk by on the street. There's also a deep call to action: Most Baltimore residents give back to the community in some way. It's embedded and integrated into the culture and vibe of the city. It's very cool.
READ MORE AND DISCUSS
Show less
Loading...