GET EMAIL UPDATES FROM POWERTOFLY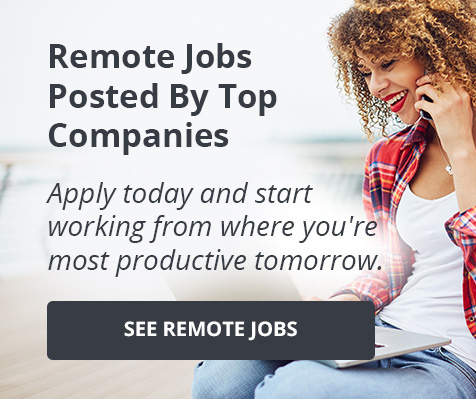 Videos
💎 What does a recruiting process with "diversity at work" in mind look like?
📼 Press PLAY to hear some insights from a recruiter at Procore into what it's like to work at a company that encourages diversity. Cynthia Griffin, Senior Talent Operations Specialist at Procore, shares some tips and tricks to stand out in the recruitment process at Procore.
📼 Diversity, inclusion, and belonging are at the forefront of Procore's recruitment efforts. They work to mitigate unconscious bias, address microaggressions, and implement training on leading inclusively during challenging times. Plus, they hold community round tables and listening sessions to amplify the voices of underrepresented employees and nurture the ecosystem of employee resource groups.
📼 Diversity at work is one of the main focuses of Procore's recruiting process. Don't miss Cynthia's valuable tips on how to prepare for your interview with Procore. During your panel interviews, the company has a set of standard behavioral questions and stages that will cover both technical and leadership skills. This will help them identify the qualities that will make you successful at the job. As Cynthia says, "take us on your journey". Think about your past experience, whether it's professional or personal. The recruiting team really wants to understand the journey that you've been on and where you might like to take your career in the future.
The Importance of Encouraging Diversity at Work
Optimism and ownership helped define Procore from their beginning stages. Their values are ingrained in daily operations, from how they run meetings to the ways the team communicates with each other. "It's at the core of who we are, how we lead, how we grow, and how we continue to hire".
📨 Are you interested in joining Procore? They have open positions! To learn more, click here.
Get to Know Cynthia

Cynthia is an experienced recruiter with a demonstrated history of working in the computer software industry. Skilled in Coaching, Sales, and Applicant tracking systems, she's a strong human resources professional who graduated from Ventura College.
More About Procore
Procore Technologies is building the software that builds the world. We provide cloud-based construction management software that helps clients more efficiently build skyscrapers, hospitals, retail centers, airports, housing complexes, and more. At Procore, we have worked hard to create and maintain a culture where you can own your work and are encouraged and given resources to try new ideas. Check us out on Glassdoor to see what others are saying about working at Procore. Our headquarters is located on the bluffs above the Pacific Ocean in Carpinteria, CA, with growing offices worldwide.
READ MORE AND DISCUSS
Show less
Relativity
July is National Minority Mental Health Awareness Month. Mental health has always been important, but has been an especially important topic to focus on during these last four weeks, when people of color have continued to suffer disproportionately from COVID-19 while also fighting for racial justice all across the country.
The issue is a compounding one: Black Americans are experiencing higher-than-ever rates of anxiety and depression while continuing to have less access to mental health services.
To continue the conversation, we wanted to highlight PowerToFly clients who are working to support the mental health of the people of color on their teams. Our hope is that employees and candidates seeing these initiatives will feel supported and encouraged—and that other companies will be inspired to follow suit.
READ MORE AND DISCUSS
Show less
Loading...