GET EMAIL UPDATES FROM POWERTOFLY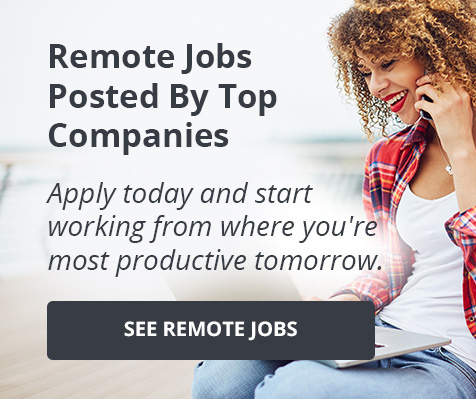 Videos
💎 Would you like to work at Automattic? Get some valuable tips that will help you ace your interview with the company!
📼 Watch this video to see what it's like to work at Automattic and get some insights into the interview process from Romina Suarez, an Automattic engineer who focuses on engineering hiring.

📼 If you'd like to work at Automattic, the first thing you need to know is they are hiring pragmatic engineers who get things done. They look for engineers who communicate clearly, learn from feedback, design systems, and who will think of the person to come after them. They value an equal mix of effectiveness, positive attitude, and design know-how.
📼 When applying to work at Automattic, make sure you become familiar with the company creed. It's not just a list of things they wrote once and forgot. They actually use it to make decisions, provide feedback, and become better Automatticians. So as you're preparing to apply, think about the creed and how it impacts your experience, insight, and values, and use that information to show the best version of yourself.
Work at Automattic - Interview Process
The first step in the Automattic interview process is a text-based interview, usually done via Slack, where you'll answer a series of questions. After completing this step, you'll be invited to a code test, which will then lead you to the last step: a trial project, where you'll be guided by one of the company's engineers. Make sure to catch Romina's tips for each step of the process!
🧑💼 Are you interested in joining Automattic? They have open positions! To learn more, click here.
More About Automattic
Automattic are the people behind WordPress.com, Jetpack, WooCommerce, Tumblr, and more. Founded in 2005 and valued at $3 billion, they were one of the first companies to pave the way in remote work culture. The company's 1,400+ people hail from 79 countries and speak 99 languages.
Though the workforce is intellectually and geographically diverse, they share a passion for democratizing publishing and commerce—so that anyone with a story can tell it, and anyone with a product can sell it, regardless of income, gender, politics, language, or country. And the company is growing rapidly!
READ MORE AND DISCUSS
Show less
Companies That Care
Team lunch, working lunch, lunch on-the-go, free lunch, lunch break - regardless of how you put it, lunch is a crucial part of everyone's 40-hour week. While some days we're enjoying new cuisine from the restaurant down the street, other days we're scavenging for a granola bar. This Friday, we're changing the way you eat, and inviting you to BYOL(lunch) to our first VIP Lunch & Learn (or breakfast if you're on the West Coast), hosted by our very own Cofounder and President, Katharine Zaleski! Want to join us? This is a VIP only event - click here to become a PowerToFly VIP and we'll see you Friday!
FEATURED COMPANY OF THE WEEK: L3 TECHNOLOGIES
L3 Technologies is one of the top ten defense contractors in the world - and is committed to diversity. They offer these amazing benefits:
Participation in Grace Hopper Celebration - the world's largest gathering of women technologists
Comprehensive healthcare - including dental and vision
Flexible work arrangements - great to have401(k) - awesome
Educational assistance - grow your career!
Check out these new openings with companies that care, or visit our
jobs page
for even more opportunities!
33 Across - Data Scientist - Sunnyvale, CA
AMC Networks Inc. - Associate Manager, Marketing - New York, United States
CenturyLink - Lead Sales Engineer - Miami, FL
Deloitte - Manager - Multiple Locations
Forward - Product Manager - San Francisco, CA
FTI Consulting - Technical Support Analyst - Washington, DC
General Assembly - Part Time Data Analytics Instructor - Hampden Sydney, VA
HomeAway - Lead Software Engineer - Bellevue, WA
Homecare Homebase - Human Resources Business Partner - Louisville, KY
Intent Media - Design Intern - New York, NY
Optoro - Product Marketing Manager - Washington, DC
Paylocity Corporation - Delivery Platforms Team Leader - Schaumburg, IL
Plex - Product Manager, Content - Remote
Sapient Consulting - Senior Associate, Business Consulting - Boston, MA
Stash - PR Coordinator - New York, NY

Synchrony - AVP, Middleware/Cloud Engineer - Timonium, MD
READ MORE AND DISCUSS
Show less
Dow Jones Company
If you're an engineer, I'm sure at some point in your career you've held a job where taking time off just isn't an option. There are too many projects to complete, and you can't justify a lengthy vacation because it means missing this deadline or that conference. Forget taking time off to start a family or take care of an elder family member, life outside work just doesn't exist.
Luckily, it's not like that at Dow Jones.
Not only does Dow Jones have a Returnship program that gives professionals who have taken an extended break in their career an opportunity for a fresh start, but they offer flexible work with generous time off and parental leave for all. Dow Jones even hired a woman at 9 months pregnant to lead their tech team- talk about agile!
If you're an Engineer who thrives in a fast paced environment and is willing to go the extra mile for a company who is ready to invest in you and your success, keep reading for two opportunities you can't pass up.
For more opportunities with Dow Jones, make sure to follow them on PowerToFly and be the first to hear of any and all new events and job openings!
Software Engineer at Dow Jones
Dow Jones is looking for someone to join their cross-functional agile software team, to design, implement, and maintain their web applications in a highly collaborative environment.
Location: Minneapolis (MN) , New York (NY)
Employment Type: Full Time

Experience: Mid-Level

Required Skills: JavaScript, CSS3, HTML5
Responsibilities include:

Participation in discussions about technology, design, UX, infrastructure and considering the pros/cons of a technology choice based on business value, scalability, maintainability and project delivery performance
Support Dow Jones technical cultural values and are capable of driving toward solutions independently, seeking feedback when appropriate
Maintain and share knowledge in emerging technologies and tools in the industryBeing able to prioritize and manage work, adhering to critical project timelines in a fast-paced environmentShare a passion for design and technology
Knowledge and Experience Needed:
BS/MS in Computer Science, Design or equivalent
2+ years experience developing web applications
Proficient knowledge of HTML5, CSS3, JavaScript
Proven understanding of Computer Science fundamentals including web development, service-oriented architecture, cloud computing, test driven development and domain driven design
Working knowledge of web based technologies with a combination of the following: Node.js, React, JSON, NoSQL, SQL

Senior Software Engineer at Dow Jones
Dow Jones is looking for someone to help play a key role in project development, implementation, and deployment on their engineering team.
Location: Minneapolis (MN), Princeton (NJ)
Employment Type: Full Time

Experience: Senior

Required Skills: NoSQL, SQL, Node.js, Javascript, Java, C#
Responsibilities include:
Working within the technology teams to build applications and architectures to support our Editorial, Data Acquisition, Database, and Data Distribution systems.
Creating application and system architectures, working closely with other technical teams and can effectively communicate these architectures to senior management
Defining and implementing application architecture models and programming standards with little direction needed.
Defining and building the application development and maintenance environment (includes component and assembly test environments). This includes the design and implementation of the developers', testing, application monitoring/control, change management and implementation workbenches.
Designing and implementing the process and repository for cataloguing and managing application code/constructs (software configuration management) and reusable application components.
Responsibility for adherence to the implementation of software engineering methods/practices.Effectively communicating system enhancement needs and may play lead role in the solutions implementation.
Knowledge and Experience Needed:
A minimum 5 years of experience with a Bachelor degree in Computer Science is required.
Fluid in Information and System Architecture.
Proficient in architectures (from Website to backend systems) with experience in application performance and API development.
Knowledge of security and security standards with hands-on experience with AWS security groups and IAM RolesIn-depth knowledge of programming languages including C#, Java, Javascript, Node.js.
Understanding of Database technologies including Relational, SQL, and NoSQL.
Experience designing and creating SQL relational database tables, views, indexes.Hands-on experience writing database SQL code including stored procedures, functions.
Experience with both Linux and Windows operating systems.
Experience with architecting systems in a cloud-based computing environment, preferably Amazon AWS with tools such as Cloud Formation, Terraform, Jenkins, Chef, Artifactory.
Experience in delivering Systems to an enterprise environment that requires standards for error handling, logging, storage, and networking.
In-depth knowledge of communication protocols and understanding of XML, XHTML, DHTML, DOM, JSON and Web Services.Experience with designing load balanced/high performance (low latency) systems.
Proven experience in developing with a Software Development Life Cycle, preferably agile.Excellent written and oral Communication Skills.
Ability to translate business needs into technical requirements including architecture and design specifications.
Ability to work in cross-functional teams requiring coordination across multiple internal groups.
READ MORE AND DISCUSS
Show less
Loading...