GET EMAIL UPDATES FROM POWERTOFLY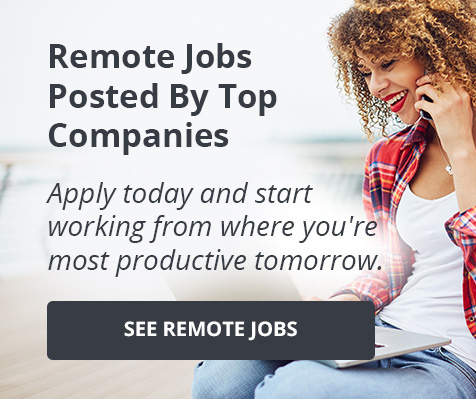 Expedia Group
💎 Looking to apply for a position with Expedia Group? Here are some great tips to prepare for your interview!
📼 Watch this video for valuable insight from Audrey McGee, Talent Advisor at Expedia Group. These tips will help you get ready for your interview with the company, whether on-site or virtual!
📼 There are three main skills Expedia Group recruiters look for in candidates during their interview: #1: Communication skills. As Audrey shares, this is a skill that goes a long way and cuts across all industries, from HR to technology and even finance. Whether you're interviewing for an entry-level or executive-level role, you must have effective communication skills. #2: Problem-solving skills. The ability to articulate a problem or a challenge and the steps that you took to overcome those challenges will impress your interviewer. #3: Teamwork. Expedia Group has a diverse team across various geographies, time zones, and cultures, so they look for candidates who excel at collaboration!
📼 Probably, for the time being, Expedia Group will interview you over Zoom, so here are some great tips to keep in mind: Establish good eye contact with your interviewer. It indicates that you're engaged and interested, and it also exudes confidence. Make sure that your environment has good lighting, is free of distractions, and that noise is kept to a minimum. And last, but not least: Take a deep breath, relax, smile, and be yourself!
Get That Job at Expedia Group! Last Tip Before Your Interview
Be sure to send a follow-up note after your interview. While thank-you notes used to be very common, the trend has died down. So showing your appreciation will help you stand out! Plus, according to Audrey, this will also reiterate your interest in the role. Good luck!
🧑💼 Are you interested in joining Expedia Group? They have open positions! To learn more, click here:
Get to know Audrey
She's building a world-class team of technology professionals as a Recruiter for Expedia Group.
She spends her days finding, recruiting, and hiring the best talent who can help realize that mission. Audrey takes pride in providing the best recruiting experience possible for candidates and hiring managers. You can connect with her on LinkedIn!
More About Expedia Group
They are travelers and technologists. They work across time zones, hemispheres, cultures and languages. They're used to breaking things down and building them back up again, until they're even better. They know travel can be hard, but they also know that it's worth it, every time. And because they believe travel is a force for good, they take their roles seriously. They're here to build great products, and facilitate connections between travelers and their partners that truly bring good into the world. You'll discover a world of passionate people, all guided by an inclusive purpose: to strengthen connections, broaden horizons, and bridge divides.
READ MORE AND DISCUSS
Show less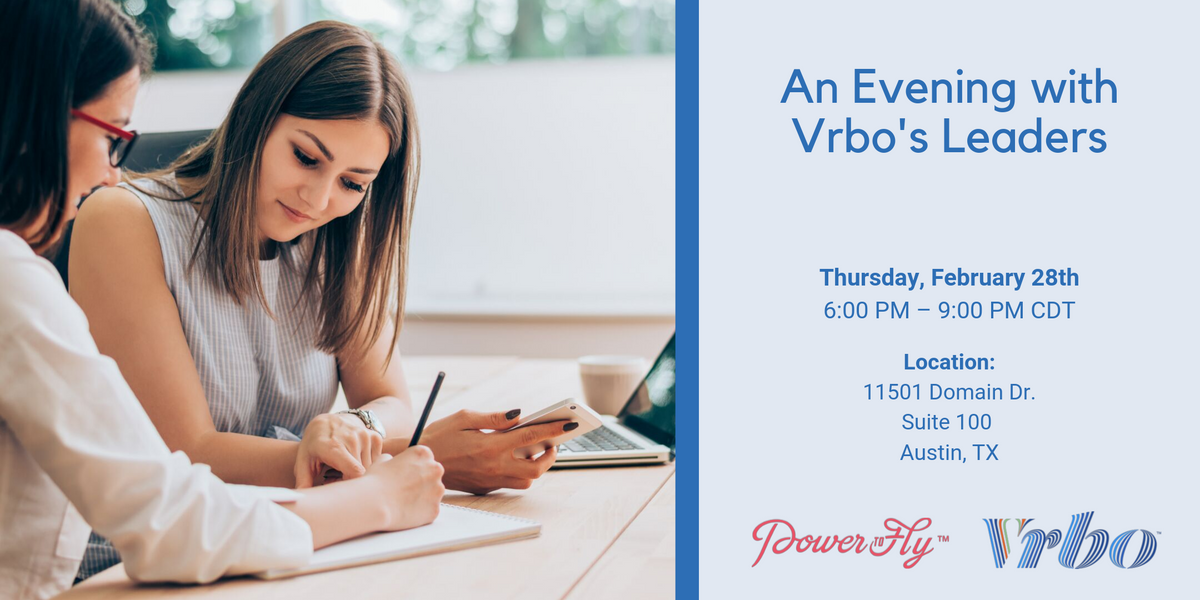 If you are an Austin-based woman in tech and would like to receive an invite to this event, please email us at hi@powertofly.com.
Meet Vrbo's women tech leaders, like Chief Product Officer Tina Weyand, at this invite-only in-person event.
Agenda (Subject to Change):
6:00pm - Check-In & Networking over Cocktails & Light Food
6:20pm - Kick-Off with PowerToFly
6:25pm - Welcome & Keynote Address by Judy Kay, Senior Vice President, Strategy, Brand and Communications at Vbro
6:35pm - Information Presentation
6:45pm - Panel Discussion with Vrbo Female Tech Leaders including
7:20pm - Networking Continues over Cocktails & Light Food
The event will take place on Thursday, February 28th from 6pm to 9pm at 11501 Domain Dr., Suite 100, Austin, TX.
Vbro's (formerly HomeAway) mission is to make every vacation rental in the world available to every traveler in the world through their online marketplace. With over 2 million unique places to stay in 190 countries, they are committed to helping families and friends find the perfect vacation rental to create unforgettable travel experiences together.
Also, Vrbo is hiring! Their amazing benefits include plenty of paid vacation, up to 20 weeks of parental leave, two paid volunteer days per year, and their one of a kind Table Talks aimed at encouraging creativity and innovation. To learn more about Vrbo and their open positions, visit their page on PowerToFly. .
About our Events: All RSVP'd attendees are welcome, regardless of race, color, religion, national origin, gender identity, pregnancy, physical or mental disability, or age. If you require assistance to fully participate in this event, please email hi@powertofly.com, and we will contact you to discuss your specific needs.
Unfortunately, PowerToFly and Vrbo cannot admit outside recruiters to this particular event. Please email hi@powertofly.com if you have any questions about this policy.
READ MORE AND DISCUSS
Show less
Loading...