GET EMAIL UPDATES FROM POWERTOFLY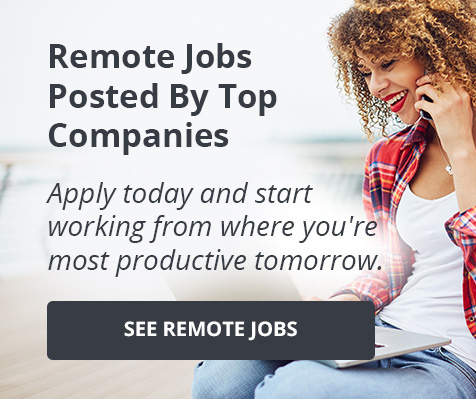 Okta, Inc.
💎 Preparation for a job interview is surrounded by many myths and misconceptions. Listen to these recruiters' advice to debunk the myths and prepare for landing your dream job!
📼In this video, you'll hear from Trudy Curto, Senior Manager of Talent Marketing at Okta, and Lisa Semerdjian, Senior Recruiter at Auth0, now part of the Okta family, as they reveal the truth around common interview myths.
📼 So what exactly are the most common interview myths and misconceptions? For starters, there's this one that goes "if you don't hear back from a recruiter in a certain amount of time at any stage during the interview, it means you didn't get the job." This is a total myth. Application processes are not the same for every company, so there's not an exact period of time when you'll get your answer. Just be patient!
📼 Another interview myth, or misconception, is that the interview process is a one-way street. If this were true, the interview would only be about the recruiter or interviewer asking questions and gauging if you're a fit for the role. This is a total myth. It's really important to make sure that the role (and company) are the right fit for you. So remember, you're interviewing the company as well.
Interview Myths - Last, but not least
The last myth or misconception is that if you apply for a role and you don't get the job, you can never work at the company in the future. This is a huge myth. Okta has a talent community that you can opt into at any time. Check out their career site and join the community for the latest news, job alerts, events, and ultimately to stay connected with Okta.
🧑💼 Are you interested in joining Okta? They have open positions! To learn more, click here.
Get to know Trudy and Lisa
Trudy is a proactive self-starter by nature and has a proven track record of delivering results in high-pressure situations. She provides leadership with a pragmatic approach while being resourceful and creative. She manages multiple priorities efficiently and has very strong project management and communication skills.
Lisa is a Senior Recruiter at Auth0, Co-founder of LibberX and occasionally takes on clients as a Career Coach on the side. Needless to say, she loves working with people, is passionate about recruiting, building better and more efficient processes, and ensuring a positive experience for all. She thrives on seeing people do well, and it brings her great joy to provide support where needed.
More About Okta
Okta powers identity for the internet. It is a trusted partner to businesses around the world and gives its customers the confidence to reach their full potential. Their vision is, accelerate a world where everyone can safely use any technology. They bring simple and secure access to people and organizations everywhere. They promise to not only protect the identities of their customers' workforce and users, but to ask, "what more can we make possible?".
READ MORE AND DISCUSS
Show less
Expedia Group
💎 Looking to apply for a position with Expedia Group? Here are some great tips to prepare for your interview!
📼 Watch this video for valuable insight from Audrey McGee, Talent Advisor at Expedia Group. These tips will help you get ready for your interview with the company, whether on-site or virtual!
📼 There are three main skills Expedia Group recruiters look for in candidates during their interview: #1: Communication skills. As Audrey shares, this is a skill that goes a long way and cuts across all industries, from HR to technology and even finance. Whether you're interviewing for an entry-level or executive-level role, you must have effective communication skills. #2: Problem-solving skills. The ability to articulate a problem or a challenge and the steps that you took to overcome those challenges will impress your interviewer. #3: Teamwork. Expedia Group has a diverse team across various geographies, time zones, and cultures, so they look for candidates who excel at collaboration!
📼 Probably, for the time being, Expedia Group will interview you over Zoom, so here are some great tips to keep in mind: Establish good eye contact with your interviewer. It indicates that you're engaged and interested, and it also exudes confidence. Make sure that your environment has good lighting, is free of distractions, and that noise is kept to a minimum. And last, but not least: Take a deep breath, relax, smile, and be yourself!
Get That Job at Expedia Group! Last Tip Before Your Interview
Be sure to send a follow-up note after your interview. While thank-you notes used to be very common, the trend has died down. So showing your appreciation will help you stand out! Plus, according to Audrey, this will also reiterate your interest in the role. Good luck!
🧑💼 Are you interested in joining Expedia Group? They have open positions! To learn more, click here:
Get to know Audrey
She's building a world-class team of technology professionals as a Recruiter for Expedia Group.
She spends her days finding, recruiting, and hiring the best talent who can help realize that mission. Audrey takes pride in providing the best recruiting experience possible for candidates and hiring managers. You can connect with her on LinkedIn!
More About Expedia Group
They are travelers and technologists. They work across time zones, hemispheres, cultures and languages. They're used to breaking things down and building them back up again, until they're even better. They know travel can be hard, but they also know that it's worth it, every time. And because they believe travel is a force for good, they take their roles seriously. They're here to build great products, and facilitate connections between travelers and their partners that truly bring good into the world. You'll discover a world of passionate people, all guided by an inclusive purpose: to strengthen connections, broaden horizons, and bridge divides.
READ MORE AND DISCUSS
Show less
Loading...