Flexport, Inc.
This June 2020, PowerToFly partnered with Flexport, the first digitized operating system for global trade, to present a virtual event focused on a timely topic: career progressions and pivots.
During our virtual event with Flexport's Head of Learning & Development and two employees who pivoted careers we discussed inspiring your career search and gaining the tools to get where you're going. Flexport also led our attendees through an illuminating activity where you planned your own retirement party followed by breakout discussions.
Speakers from Flexport included:
Sarah Gehrki, Director, People Programs and Chief of Staff to Head of People
Christina Cook, Business Intelligence Analyst
Lauren Fernandez, Head of Learning and Development
Flexport is the first digitized operating system for global trade. They have a rare business model that not only satisfies the global trade market but grows it. Over the past two years, Flexport has more than tripled its headcount and expanded its worldwide presence to 14+ offices and warehouses. While scaling rapidly, they've developed critical employee learning and development programs. Those involved in these initiatives will work with you to reassess your priorities and grow your own career, no matter the industry.
If you're interested in joining Flexport's team, check out these job opportunities. The team looks forward to connecting with skilled.
READ MORE AND DISCUSS
Show less
Chat with an expert tomorrow. TOPIC: Defining Your Own Career Path For so many professionals in today's competitive job market, the tension between wanting to do something good and wanting to be seen as being successful, is a heavy decision to make. Or, if you're anything like Susy Schöneberg, current Head of Flexport, you create your own path. Join Susy for a live Q&A to discover how she was able to create so much value for her organization that she was able to curate three separate roles sans job description. Sign up and submit your question today! #CareerAdvice #Flexport #PowerToFly http://bit.ly/2RHDy19
In Person Events
After partnering with Flexport, the innovative company that's combining advanced technology and data analytics, logistics infrastructure, and supply chain expertise to revolutionizing global trade, we were super excited to reunite for a new event, this time in New York City.
This intimate evening for skilled professionals working in sales and operations took place on September 10th at Flexport's inviting New York office and was hosted by PowerToFly CEO Milena Berry. As our guests arrived, they had a chance to network with their peers and members of the Flexport team while enjoying complimentary (and delicious!) food and refreshments.
Things kicked off with a warm keynote address by Flexport's Kara Shapiro, Senior Manager of Accounts, who then joined our informative panel of Flexport women leaders that also included Thea Dolan, Global Operations Manager; Maryana Kessel, Senior Global Account Executive; and Jessica Tissera, Sales Development Manager. After answering some questions from Milena, our four speakers dedicated the rest of their time to taking questions from the audience.
Before the night moved back into networking, our guests received a special treat. Using their gifted Flexport notebooks and pens, Program Manager Bri Lopez walked our attendees through an insightful activity about "crafting your job", geared at identifying the tasks (and teammates) that both give and detract from your work energy. (By the way, if you'd like a copy of Bri's presentation, please email events@powertofly.com)
Here's what one attendee had to say about the event: "Thank you and PowerToFly for organizing such a welcoming and informative event at Flexport tonight. I came away feeling energized and enthusiastic about my search for my next role. It is uplifting to see first hand that companies do exist where mind-blowing, technology-enabled customer service, collaboration and problem solving are core values that are lived by the leaders and the teams every day!"
If you are interested in learning more about Flexport, including their open roles, just visit their page on PowerToFly.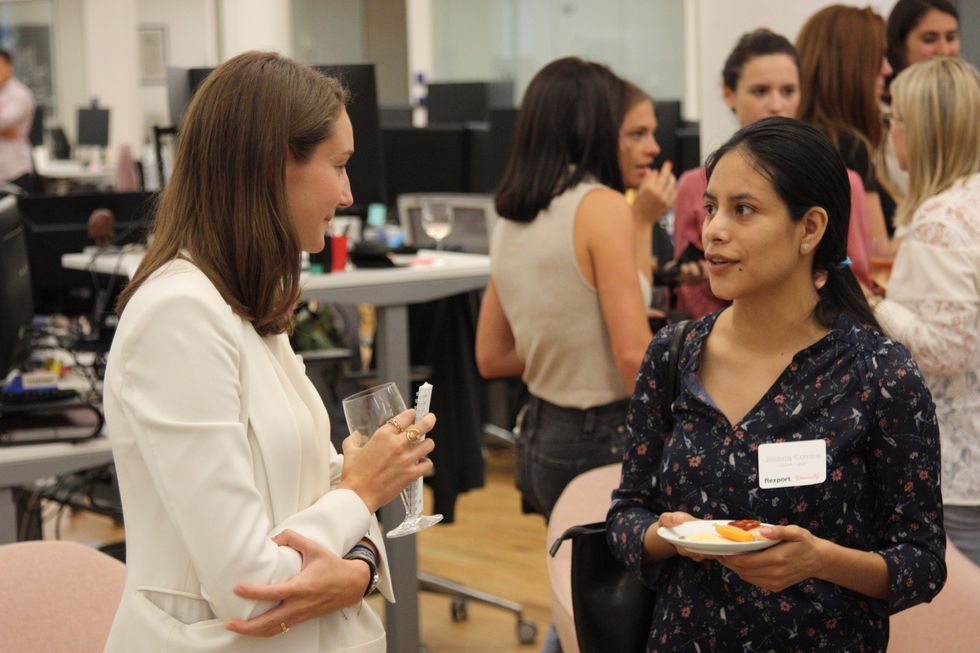 A great chance to meet other skilled professionals!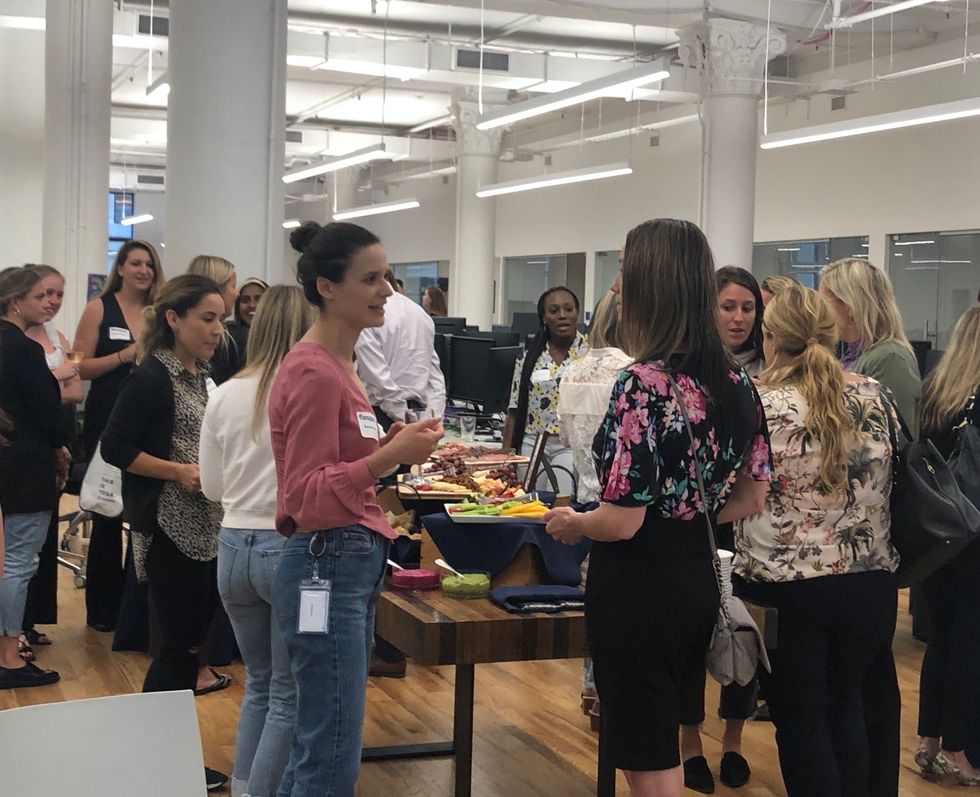 Networking over food and drinks.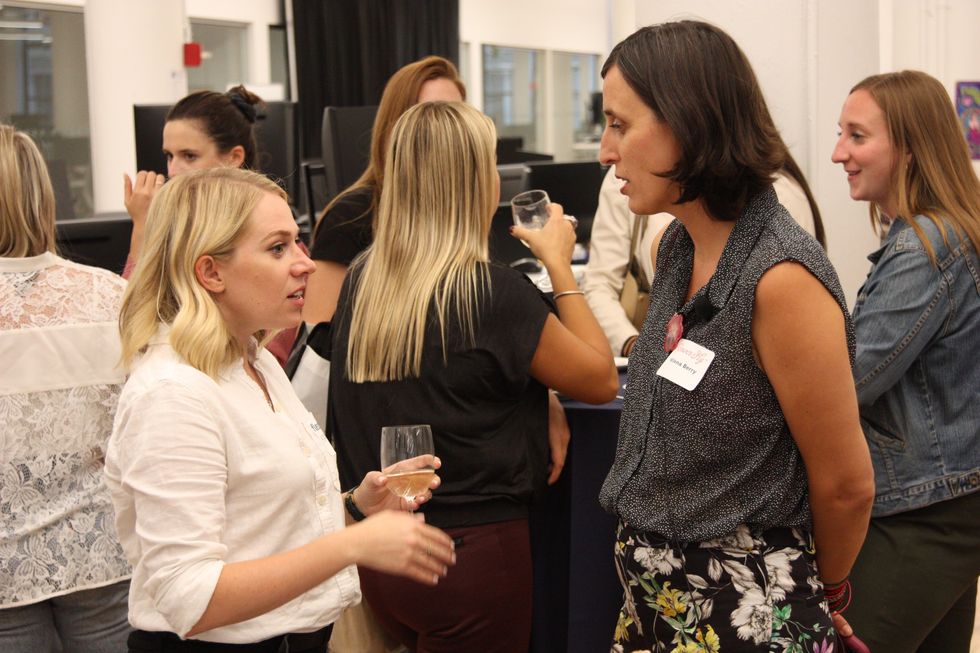 PowerToFly's Milena Berry and Flexport's Maryana Kessel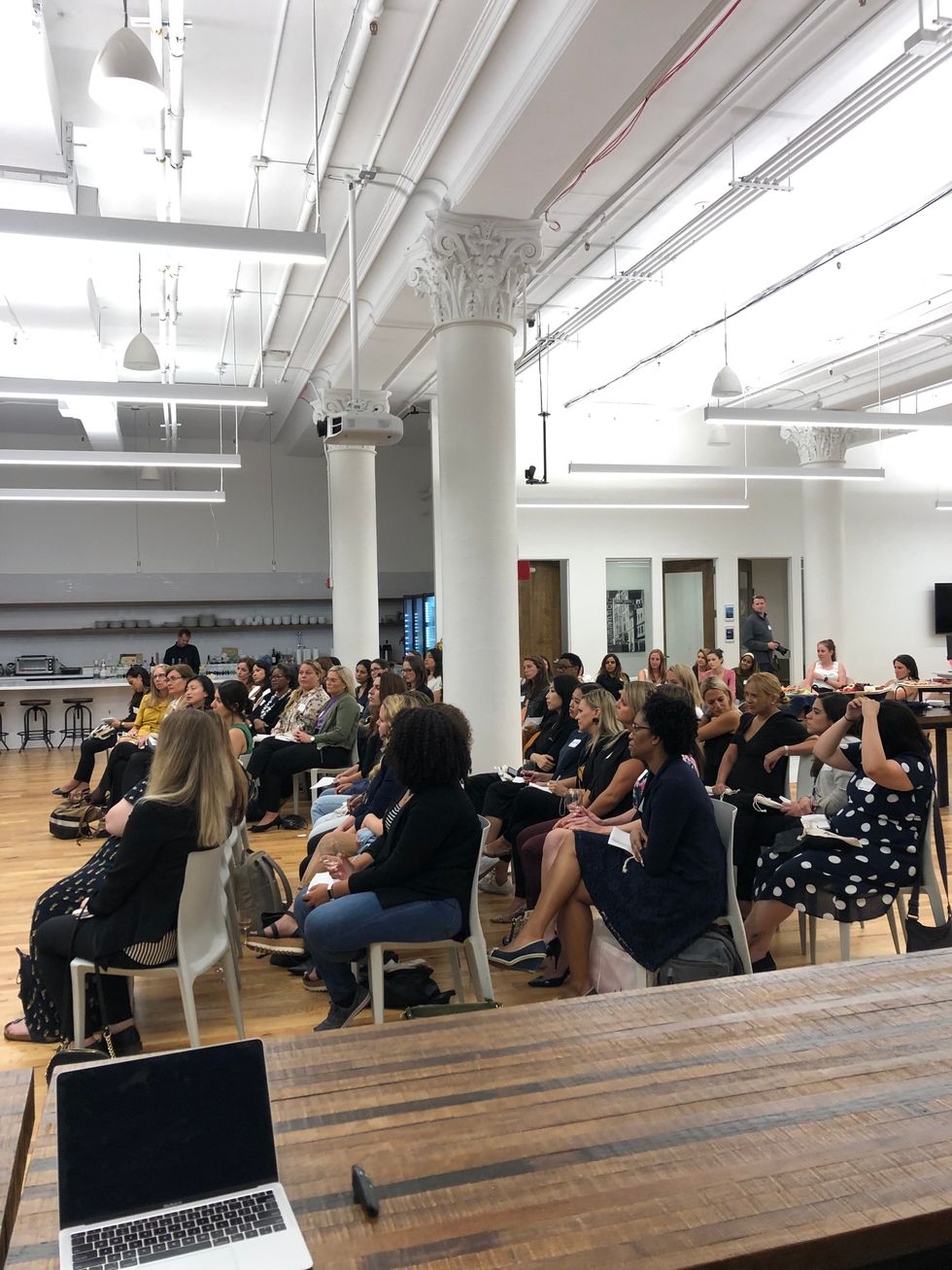 A full house at the event.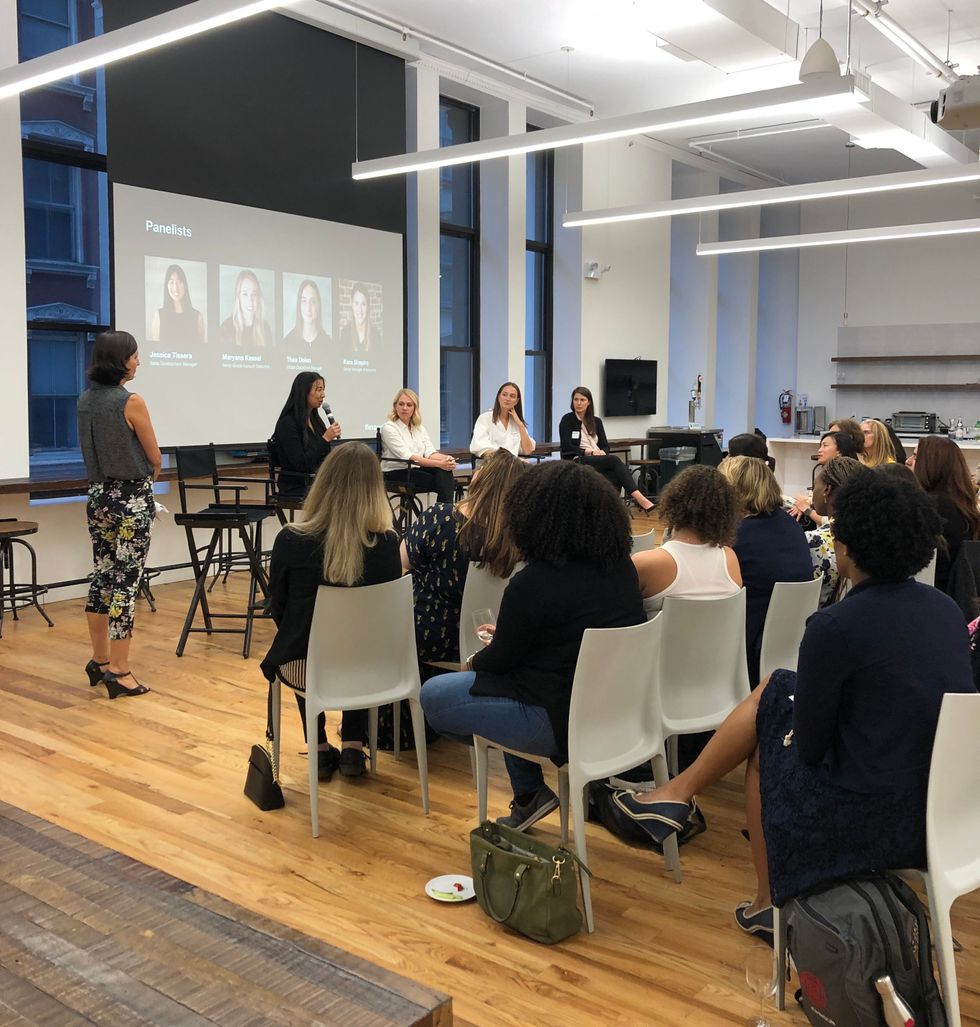 A look at our panel discussion.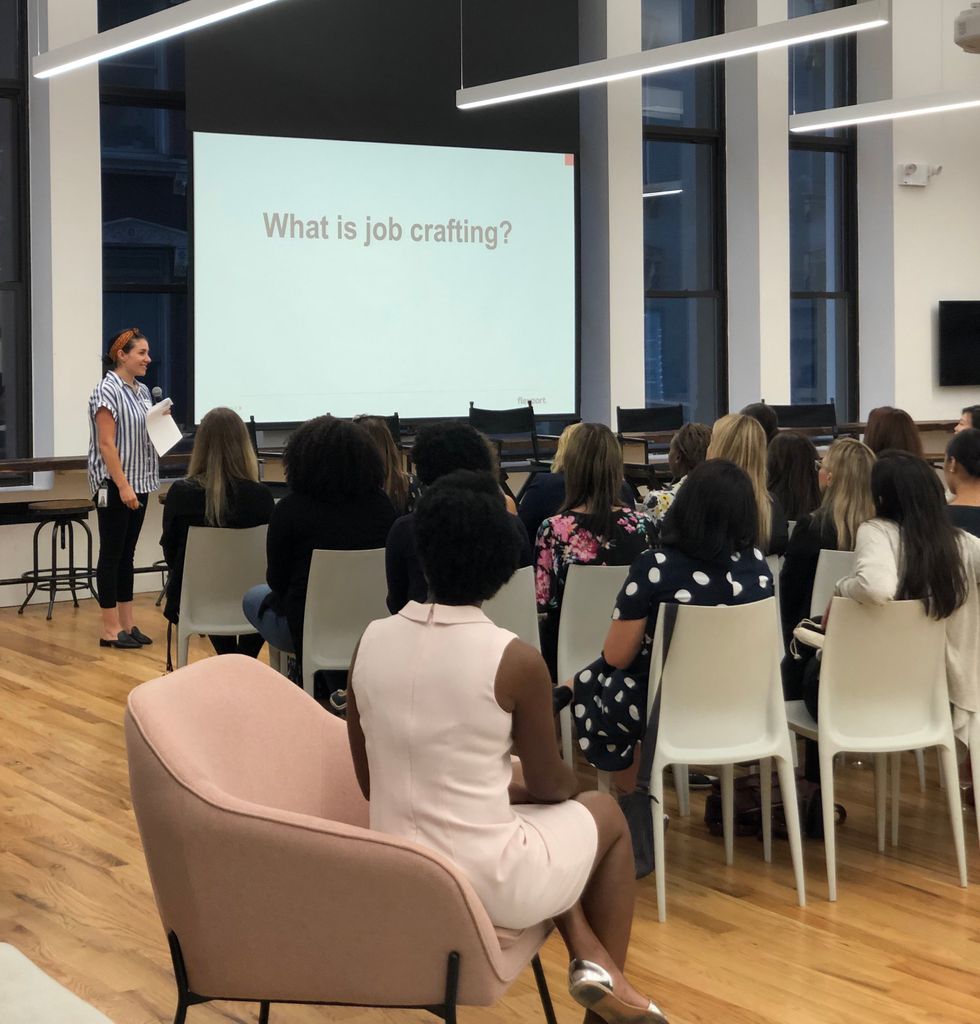 Flexport's Bri Lopez leads our job crafting activity.
READ MORE AND DISCUSS
Show less
Loading...