GET EMAIL UPDATES FROM POWERTOFLY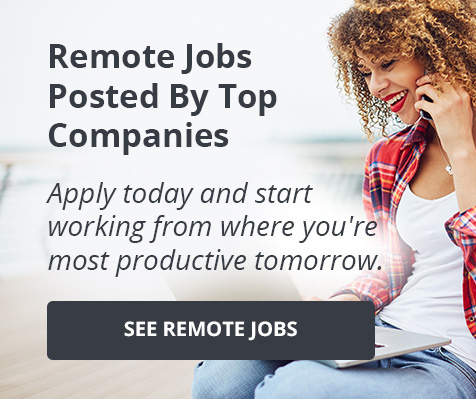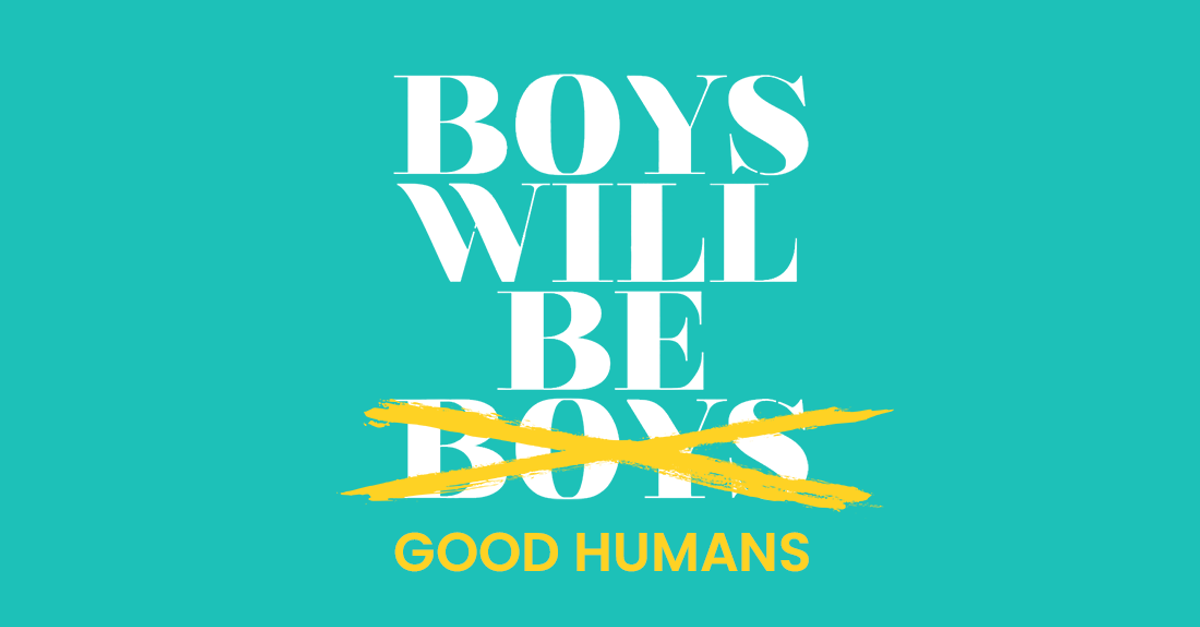 Diversity, Equity, and Inclusion
How It Ends Up Hurting Women And Men
The phrase "boys will be boys" makes my blood boil. But I realized when I sat down to write this piece that I didn't know exactly why.

Was it because it's so often used as an excuse for poor behavior?
À la when a little boy punches another little boy on the playground and his mom chuckles, "Boys will be boys!"
Or worse yet, when a Supreme Court nominee is accused of sexual assault, and half of the adult population collectively rolls their eyes and says, "He was just a kid… boys will be boys, after all."
These are the more sinister applications of "boys will be boys" – the ones that reflect our society's tendency to forgive men's bad behavior because we believe it's somehow hardcoded in their DNA.
Don't get me wrong, I hate that we do this. I hate that we're so quick to accept that 50% of the population is simply wired to be aggressive and that therefore we shouldn't expect more of them.
But this isn't why the phrase "boys will be boys" makes my blood boil.
It makes my blood boil because it's society's way of using a cute, seemingly innocuous phrase to remind us all that men and women are inherently different. To reinforce the assumption that boys are wired to be a certain way, and therefore will be that way - no matter what.
When this cute little phrase is used to defend cute little activities, I find it's at its most dangerous.
In researching this piece, I came across an article by a mom defending her use of the phrase. In her words:
I'm pretty sure that whoever first said, "Boys will be boys," didn't mean it as an excuse for us to turn the other way when a woman is sexually assaulted….
On the contrary, I'm fairly certain that these words were originally intended in the most innocent of ways.
The truth is, as a mom of two young boys, I see this old adage being a part of my vocabulary for many, many years to come.
"Boys will be boys," is what I say as I watch my sons wrestling wildly on the couch with their Daddy before bedtime, while I try in vain to get them to wind down for the night.
It's what I mutter when I go to do the laundry and a pound of dirt falls out of the pockets of three pairs of scuffed up jeans.
It's what I'll let out in a startled scream on the day that one of my sons inevitably brings some sort of unwelcome critter into the house and asks if he can keep it for a pet.
Even she is aware of the intended innocence of the phrase. But what is innocent about purporting that there is only one acceptable way to be a boy? What is innocent about perpetuating the assumption that there is something inherently masculine about being curious, about wanting to go outside to play and explore?
Would girls not also bring critters home and show up with scuffed up jeans if we didn't admonish them so frequently to "be careful," and dress them in clothes that aren't very good for playing in?
As a girl who grew up playing outside each day after school, digging up worms and climbing trees, I've always resented the idea that my interests were somehow meant for boys. That I was doing something wrong or abnormal.
With "boys will be boys" comes the assumptions that "boys will not be girls" and "girls will not be boys."
Meaning that if a boy displays feminine traits or interests, parents panic and refuse to buy him the Barbie doll he fell in love with at Target.
And that if a girl displays a propensity for pranks, or a love of fighting or competing, then she must be a "tomboy," not merely a girl exploring her interests.
"Boys will be boys" hurts boys and girls because it implies that there's one way to be a boy, and one way to be a girl. Later on, it implies that there's one way to be a man, one way to be a woman, and no overlap in between.
It genders traits, interests, and behaviors that need not be masculine or feminine.
Strong. Assertive. Violent.
Nurturing. Weak. Organized.
We all know which set of words is associated with which gender. But men can be nurturing, and women can be assertive. And men and women can both learn not to be violent.
We use "boys will be boys" as an excuse when something really requires an apology, but no one says "girls will be girls" because it as an implicit expectation that girls will act like "ladies."
If your six-year-old daughter washes her plate after dinner, "girls will be girls!" doesn't really roll off the tongue the same way "boys will be boys" does when your seven-year-old son comes home with his shoes covered in mud and tracks it all through the house.
We expect girls to be kind, conscientious, and well-organized, and we teach them these lessons by chastising them every time they yell too loudly or run too quickly through the house.
We raise our boys and girls differently. We don't think twice when we have a gender-reveal party filled with ballerinas and pink cupcakes. Or when we buy girls dolls and boys legos for their birthdays. Or when we tell our nieces that they're pretty and our nephews that they're funny.
And slowly but surely, we manage to teach boys and girls that there is a right and a wrong way to act. And both groups face backlash when they deviate from prescribed gender stereotypes.
Whether it's a young boy who is teased for wanting to play house, or a girl who is called bossy when she asserts herself on the playground, we are implicitly telling them that there is something wrong with these desires.
We teach young boys confidence and risk-taking, and we reward them for it. And we teach girls conscientiousness and people-pleasing, and we reward them for it too. With straight A's and praise…. right up until they join the workforce.
Then things go a little haywire. When girls join the workforce, a male-dominated and male-built institution that heavily values the male characteristics we've historically dissuaded girls from displaying – assertiveness, confidence, risk-taking – they struggle.
At work, "boys are boys," and they're rewarded for it, and women are left trying to navigate the double bind.
They know that if they don't ask for a promotion like their male peers, they might not get one, but if they do ask… they could be reprimanded.
And then we all scratch our heads, asking ourselves, why don't more women ask for raises? Why don't women speak up in meetings? Why are there so few women relative to men in the C-suite?
Sure, there are biological differences between men and women. But there are very few meaningful ones between prepubescent boys and girls.
We teach children more than we know, and inequality in the workforce starts with "boys will be boys" and a million other "innocent" phrases that perpetuate implicit gender bias.
"Boys will be boys" turns into "men will be men," and that's not good for anyone.
READ MORE AND DISCUSS
Show less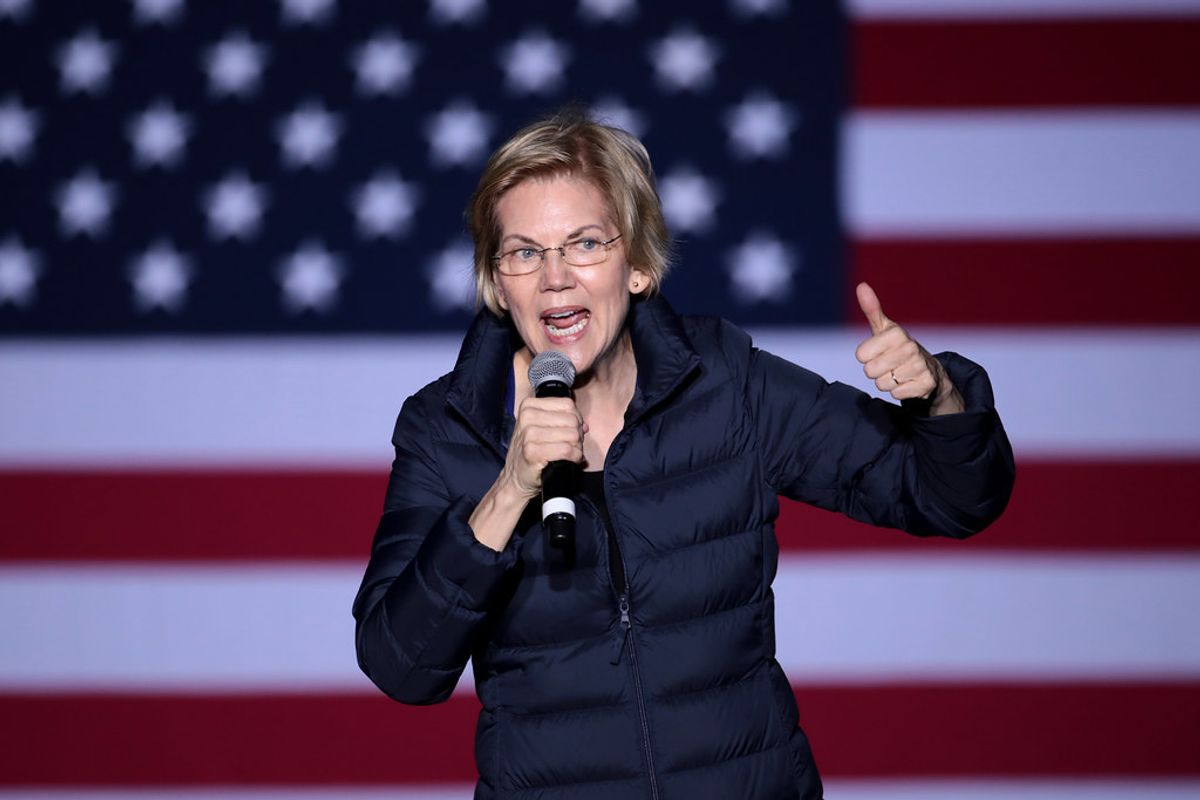 popular
The Dated, Everyday Tech Stifling Women's Voices Shows the Importance of Diversity in Tech
"You're not like other girls. You're so...chill."
I've gotten that "compliment" from multiple guys in multiple contexts — and I'm ashamed to admit that until a few years ago, I took it as one.
Occasionally I'd wonder why. After all, anyone who knows me well knows I am the Anti-Chill: a tightly wound stress ball, ready to explode into tears at any given moment.
So what was giving these guys the wrong impression? As it turns out, it was my voice. My cool, unnaturally-deep-for-a-woman, never-shrill voice.
And if I'm honest, I always prided myself on not sounding 'like other girls.' No uptalk or high-pitched squeals of glee from me. I thought I sounded smarter and more serious. Talk about internalized misogyny.

This isn't just me though. There is a societal double bind that forces women to spend an inordinate amount of time thinking about the right pitch and tone for each situation.
Just consider the advice that Democratic-debate coach Christine Jahnke gave female candidates to avoid being labeled as shrill: "… go slow and low. Very purposefully slow your pace and lower the tone a bit, because that will add meaning or gravitas to whatever it is you're talking about."
In a nutshell: try and sound chill, not shrill.
What I didn't know, until recently, is how this bias against women's natural voices is being reinforced and amplified by century-old technology. (Just one of many examples of how technology designed by and for men ends up hurting women in the long-run.)
Author Tina Tallon explains this little-known fact in her recent New Yorker article, summarized below:
How 20th Century Tech Is Holding 21st Century Women Back
With the rise of commercial broadcast radio in the 1920s, women's voices began getting critiqued. As Tallon explains, station directors asserted that "women sounded 'shrill,' 'nasal,' and 'distorted.'" So when industry standards were set, directors didn't take women's voices into account.
When Congress limited the bandwidth available to each radio station in 1927, station directors set a bandwidth that would provide the minimum amount of information necessary to understand "human" speech.
They used lower voices as their benchmark, so the higher frequency components of women's speech necessary to understand certain consonants were cut, making women's voices less intelligible.
Researcher J.C. Steinberg asserted that, "nature has so designed woman's speech that it is always most effective when it is of soft and well-modulated tone." He explained that if a woman raised her voice on air, it would exceed the limitations of the equipment. As Tallon says, "He viewed this as a personal and biological failing on women's part, not a technical one on his."
Why You Should Care
Women have always been told to lower their voices, but this 20th century approach to sound frequencies is still accepted as the standard, literally forcing women to lower their voices if they want to be heard.
To this day, many algorithms and speakers distort women's speech by limiting higher frequencies, causing women's voices to lose definition and clarity.
Tallon sums it up well:
"Consequently, women are still receiving the same advice that they were given in the nineteen-twenties: lower the pitch of your voice, and don't show too much emotion. By following that advice, women expose themselves to another set of criticisms, which also have a long history: they lack personality, or they sound 'forced' and 'unnatural.'"

----
So as we continue to grapple with implicit biases against women, from what it means to be "presidential" to who's considered an "innovative leader," let's remember the importance of diversity in tech.
Had a woman been involved in researching/setting the standards for radio frequencies, she might've been able to steer the industry towards a voiceband that would allow men and women to be heard equally well. And perhaps had a more impartial voiceband been established, I'd have heard a more diverse range of female speakers growing up, and internalized fewer biases myself.
That's why we care so much at PowerToFly about making sure cutting-edge companies have diverse teams.

Times were different then, sure, but the fact that Depression Era standards are still impacting how we hear (or don't hear) women's voices is a vital reminder that what we do today impacts our world for centuries to come.
Agree?
RISE UP THROUGH OUR FREE COMMUNITY
Network with top executives even if you aren't looking for a new role
First look at flexible, work-from-home, in-office roles
Join live chats led by expert women in your field and beyond
Sign Up
READ MORE AND DISCUSS
Show less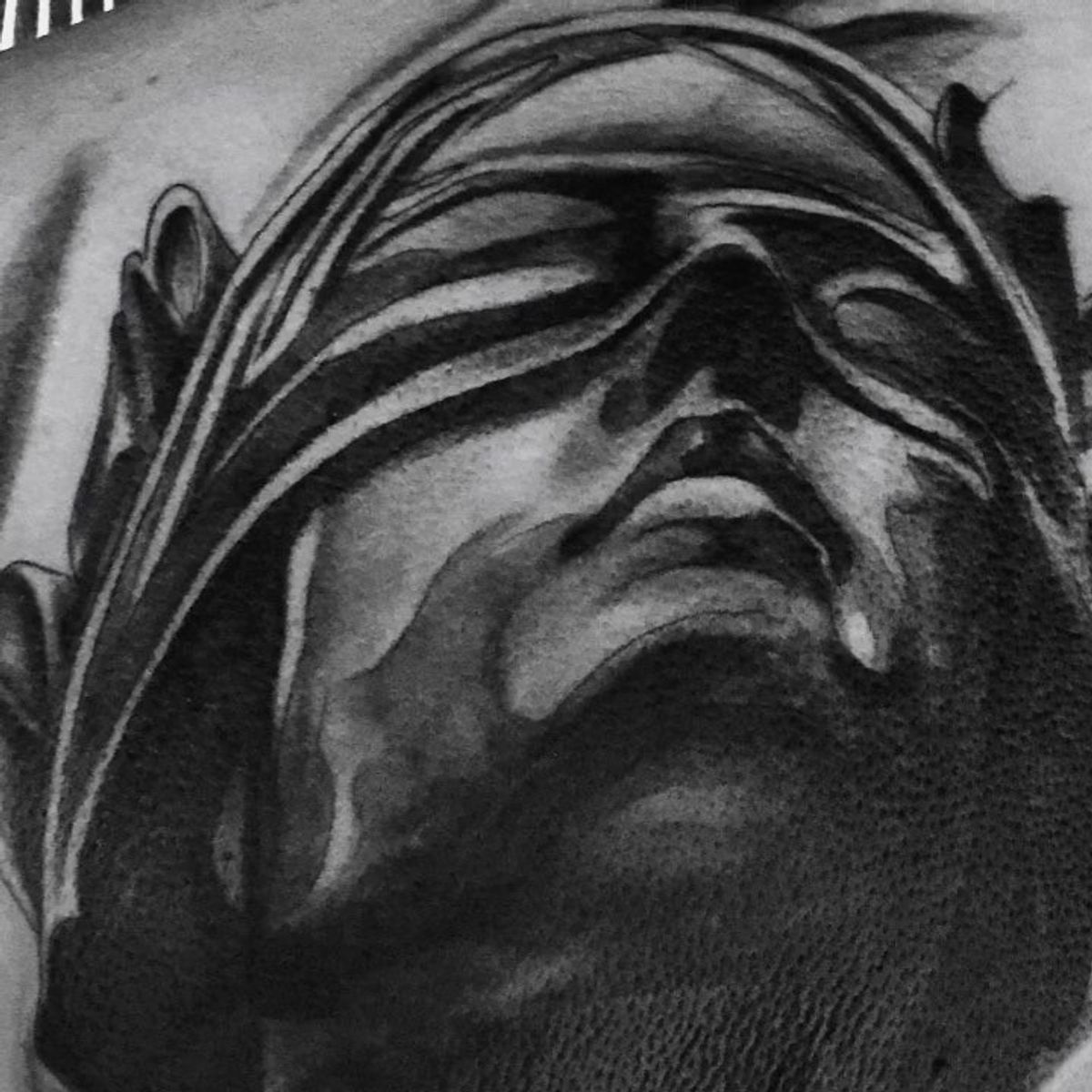 Women at Work
That's what the World Bank says
There are so many reasons why there are fewer women than men in the workforce (and if you want to look at workplace gender disparity in the United States relative to the rest of the world, then read my post from earlier in the week). The reasons we hear the most in the US are often the most insulting ones to women. How many times has someone shrugged and told you that there are fewer women working at the top of companies than men because "women drop out"?
Blaming women for not conforming to workplaces that were never built for them in the first place is an easy out for anyone who refuses to look at the structural barriers women face - especially when major barriers are written into the laws of your land.
The World Bank's Women, Business, and the Law report lists 943 gender-based disparities that prohibit women from some type of economic participation. In France, a first-world country, women are not allowed to work in professions where they would need to lift about twenty-five pounds. Yes, twenty-five pounds.
You can read the entire Women, Business, and the Law report here and dig into how each country discriminates against women. As Rachel Vogelstein and Gayle Tzemach Lemmon write in their excellent Building Inclusive Economies report:
"an overwhelming 90 percent of the 173 economies surveyed [by the World Bank] have at least one legal policy that inhibits women's economic participation...
...One hundred economies around the world limit the occupations and sectors in which women can be employed. These limits include restrictions on the hours women are permitted to work and the types of jobs they are allowed to hold. Not only do these barriers reduce the pool of qualified candidates but they also contribute to the confinement of women to low-paying jobs, as many of the more gender regulated industries—such as mining and manufacturing—are relatively higher paying."
Scroll to page 236 to see the specific section on the U.S. You'll see that gender-based disparities in law preventing women from certain jobs in US aren't as prevalent as in Saudi Arabia, for example, but we do lack legal mandates around paid leave that directly affect women's participation in the workforce.
READ MORE AND DISCUSS
Show less
Loading...