GET EMAIL UPDATES FROM POWERTOFLY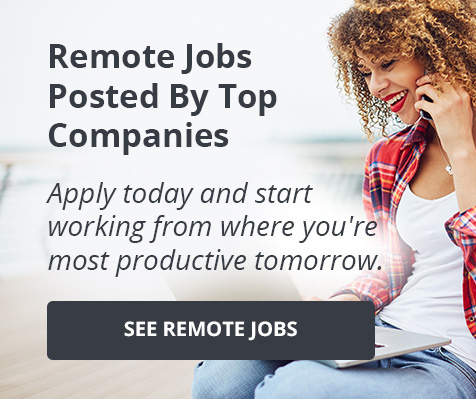 Novelis Inc.
💎Looking for 5 good questions to ask an employer to show your interest in a position? Watch the video to the end to find out all about showing up as the perfect fit for a job.
📼 Apart from these 5 good questions to ask an employer during your interview, get to know everything about the application process at Novelis. In this video, Carla Johnston, Talent Acquisition Manager at Novelis, shares a few insights on how to prepare for each step and put your best foot forward.
📼 To stand out in your interview, have prepared at least 5 good and relevant questions to ask an employer. In the initial stages, questions about what it's like to work at Novelis are recommended. Keep in mind that the issues you ask further along in the process will likely be a bit more detailed than the ones you would ask at the beginning. For later stages, Carla Johnston suggests asking about the responsibilities of the role or more detailed inquiries about the function or organization.
📼Usually, the interview process at Novelis consists of three stages for which you should think of at least 5 good questions to ask an employer and demonstrate the research you've done on the company. Once your resume has been reviewed and qualified, an initial phone screening will be performed by the recruiter. During this call, the recruiter will collect high-level information from you as to why you are a good fit for the position. The second step would be a hiring manager interview. They will ask you more detailed questions about your work experience. Generally, the third and final stage is a group interview. After these three steps, the team should be able to meet and come to a decision for their manager level and above positions.
5 Good Questions To Ask An Employer - Show You Are A Good Fit For Novelis Through Your Enquiries
Novelis wants to know you, so the top advice, if you want to work at the company, is to be yourself. Show enthusiasm and be prepared for the interviews. Demonstrate that you've done your research, that you know what Novelis does, and what their goals and priorities are. Asking good questions at every step of the process is the best way to prove this!
🧑💼 Are you interested in joining Novelis? They have open positions! To learn more, click here.
Get to Know Carla
Carla Johnston is a Talent Acquisition Manager at Novelis and is eager to recruit people who will make an impact on the company with their skills. If you are interested in a career at Novelis, you can connect with Carla on LinkedIn. Don't forget to mention this video!
More About Novelis
Novelis is driven by its purpose to shape a sustainable world. As a global leader in innovative products and services and the world's largest recycler of aluminum, championing the vision of closed-loop recycling, they partner with customers in many industries to deliver extraordinary solutions that will delight their customers of today and tomorrow in a very fast pace.
READ MORE AND DISCUSS
Show less
Riot Games Inc
💎 Don't miss these design lessons from the game industry brought to you by a game designer at Riot Games! Watch the video to the end to learn how to improve the work you do as a game designer.
📼 Press play to get 3 design lessons for a game industry career from Candace Thomas, Principal Game Designer at Riot Games, who will share with you the insights that she has learned throughout her successful 15-year career.
📼 Design Lessons From The Game Industry - Tip #1: Check In With Yourself. How are you feeling? Are you having some anxiety? Are you stressed about a deadline? Are you afraid that someone's going to reject your idea? Do you not even know where to start in the first place? If so, that's okay. Take a deep breath and don't shame yourself for it. It's natural. Instead, work to reduce your anxiety. Do things like ping your ideas off of your coworkers to gain confidence. Talk to your manager or your stakeholder about what's expected of you, the timeline, and all of your concerns. This will help you build some confidence, or it may even allow you to push back the date in a way that makes you feel more confident in what you're doing.
📼 Design Lessons From The Game Industry - Tip #2: Make Lists. Candace's advice is to start by making a list of all the things that excite you about the project that you're working on, to get yourself hyped and enthused about it. Having these things handy and taking stock of what you appreciate about what you're working on will help you power through any roadblocks or slumps in your creative process. The next one is a list of the goals that you're trying to achieve by the end of your project. Think about what message you're trying to send, and the audience that you're trying to send it to. The last list that Candace advises to do is one of your support group. First, add the people that you know you'll have to collaborate with to finish your project. Candace also likes to include the people that she knows can inspire or encourage her along the way. Having a support group is going to be helpful when you get roadblocked. And if you spend some cycles thinking about how these people like to communicate and how they collaborate most effectively, it might remove that small barrier that you have to reach out for help when you need it.
Design Lessons From The Game Industry - Tip #3: Fill In The Details
This is the stage where you'll fill out the content of your project or your game design. It sounds simple, but this is the actual hard part, right? At least, now you're primed for success! For one, you've made a list of all the people that you need to collaborate with, and a list of people that you know you can bounce ideas off of if you get roadblocked. Second, you've shed all of the negative emotion that you might have brought into the space, and you have lots of confidence in what you're doing. And lastly, you have a list of goals ready for you to check back in with, to make sure that your project is still running smoothly.
📨 Are you interested in joining Riot Games? They have open positions! To learn more, click here.
Get to Know Candace
Candace is an AAA game content creation specialist. She's a designer for single and multiplayer combat, Enemy Design and AI, game modes, and narrative. She's a creative powerhouse and a mentor! If you are interested in a career at Riot Games, you can connect with Candace Thomas on LinkedIn. Don't forget to mention this video!
More About Riot Games
Riot Games was founded in 2006 to change how video games are developed, published, and supported by players. In 2009, Riot released its debut title, League of Legends, to worldwide acclaim. League has gone on to be the most-played PC game globally and a vital driver of the explosive growth of esports. Players are the foundation of Riot's community and it's for them that Riot continues to evolve the League experience, in-game and beyond.
READ MORE AND DISCUSS
Show less
Stack Overflow
💎If you're looking for a career opportunity at Stack Overflow, don't miss this Inside The Team video! Watch it to the end to learn all about Stack Overflow's job openings.
📼 When considering applying for a career at Stack Overflow, there are some essential items you need to know about the company. Meet Ellora Praharaj, Director of Reliability Engineering, and Jon Chan, Director of Engineering at Stack Overflow, who'll go over some aspects of the engineering culture that they have at Stack Overflow, how the engineering team is growing, and what will tell you what they're looking for in new team members.
📼 If your dream is to pursue a career at Stack Overflow, Ellora and Jon share three essential takeaways to consider: first, be excited about building high-quality products with technology. Second: value collaboration- Stack Overflow has always been about how the power of community and working together can make the world a better place. And, last but not least, the third key takeaway is to get involved in Stack Overflow's mission, which means, participating in the major transformation that code development is bringing to the world. When you become a part of the Stack Overflow engineering team, you'll have a hand in shaping what the future may look like!
📼In order to make a successful career at Stack Overflow, giving and receiving feedback is a valued skill. As Ellora says, it's very important to create an environment where folks feel comfortable sharing and receiving feedback. This kind of environment is based on mutual respect, openness, and trust. In Ellora's experience, leading by example is the simplest way of demonstrating her approach. Being honest and focusing on the facts, by taking accountability and owning up when mistakes happen.
A Career at Stack Overflow - Be Part Of A Diverse And Dynamic Team
Stack Overflow is a place that's been built by developers and for developers. And what that means for the engineering team is the need to build a team that's as diverse and as dynamic as the community that they are serving. In Jon's words, when he first joined the company, as an out, queer, person of color, and a self-taught programmer, too, it was important that he joined a company that really made him feel comfortable being himself. When Jon joined Stack Overflow, he found that they weren't just supportive of him, individually, but really gave him the resources to pay that support forward. Not just to the team, the broader company, but even the developer community that Stack Overflow is serving, too.
🧑💼 Are you interested in joining Stack Overflow? They have open positions! To learn more, click here.
Get to Know Ellora and Jon
Ellora is a technologist with over a decade of experience working in fast-paced environments, building high performing teams, embracing the right technology for the job at hand with an eye on the long term implications of those choices, and a volunteer doing hands-on (non-digital) work. Jon is a technology leader interested in supporting causes related to technology education, diversity and inclusion, and cultural impact. If you are interested in a career at Stack Overflow, you can connect with Ellora Praharaj and Jon Chan on LinkedIn. Don't forget to mention this video!
More About Stack Overflow
Founded in 2008, Stack Overflow is on a mission to empower the world to develop technology through collective knowledge. More than 100 million people visit Stack Overflow's public platform every month making it one of the 50 most-visited websites in the world. Their private knowledge sharing and collaboration offering, Stack Overflow for Teams, is transforming how people work.
READ MORE AND DISCUSS
Show less
Loading...