GET EMAIL UPDATES FROM POWERTOFLY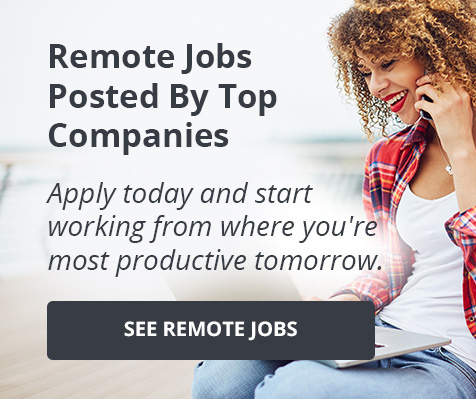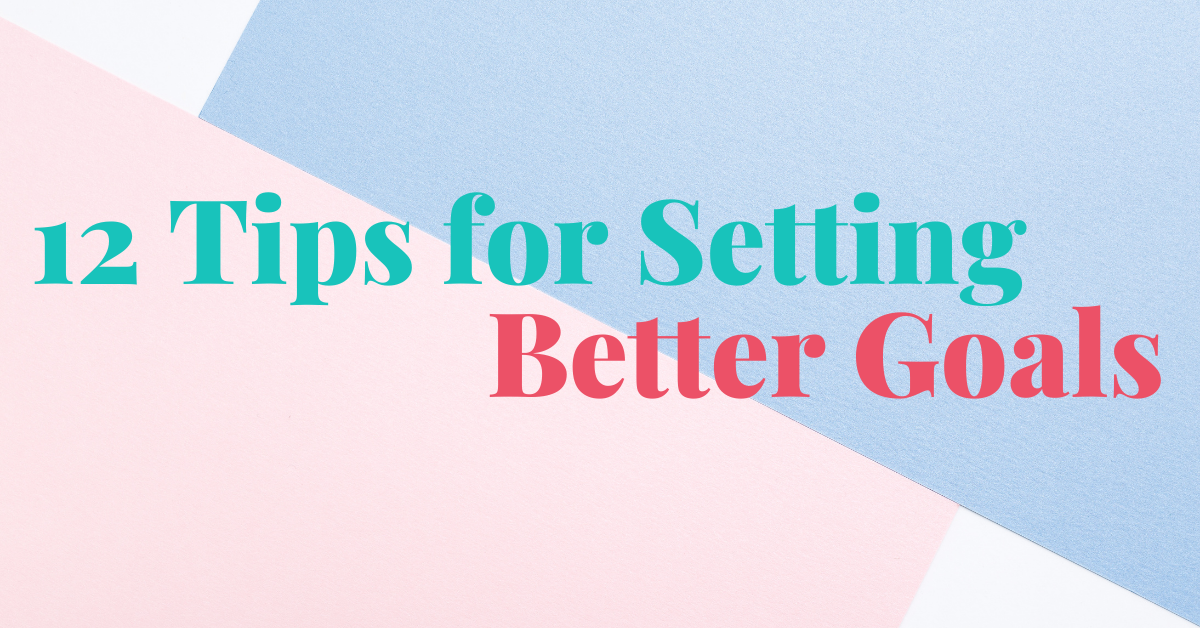 Ciena
We asked 30+ women how you can make this your best year yet.
Resolutions are one thing. Goals are another.
How do you move from vaguely hopeful statements about what 2021 will mean for you personally and professionally to thoughtful plans that are likely to come to fruition?
You set good goals. Specific goals. Goals that tie back to your values, goals that can be tracked, goals that make you excited to get out and start working towards them.
We asked 32 incredible and accomplished women about the advice they'd share with anyone looking to make 2021 their year. Here's what they had to say!
1

.

Make goal setting a ritual.
Sure, a new year is just a change of date, an arbitrary way to mark time. But if we create meaning around it, it can become something else entirely. Carmen Kelly, Training & Development Team Leader at Quicken Loans, likes to see it as a real beginning. "I enjoy embracing the fresh, new year with hope of what could be, and a huge part of that is goal setting," she says. "Having goals in life is essential. Even creating goals for different areas of your life is key. This can help with making sure you are balancing out all critical aspects of your life that are most important to you."
Starting with reflection can help make sure that your goals are well-connected to where you are mentally, personally, and professionally. "I always start with reflecting on my past to gain better understanding of myself," says Ankita Patel, Principal Software Engineer at Clarus. "What my capabilities are versus what I really foresee myself doing in next quarter or so. It allows me to see where I stand, what difficulties I have faced, and to shift my perspective from doubting myself to believing in myself. It forms the baseline of starting fresh and helping me plan for my future."
For Jess Tsai, VP of Business Operations at VTS, the ritual of goal setting begins with a long journaling session. "I reflect on the last year and rate myself on a scale of 1-10 for how happy I am in these ten areas: health, emotional/mental, relationships (friends/family), love/romance, service, learning/personal growth, experiences, spirituality, career, and finances," she says. "In the areas where I scored lower, I reflect on why. Then I go through each area and write out in detail what my life would look like if I scored 10 in each area, and try to visualize that life and feel like I'm already there. Depending on my scores and what's most important to me right now, I set some intentions for where I want to focus for the year."
2

.

Build around your values.
Disparate goals scattered across different aspects of life aren't as likely to motivate you as one set of goals that coalesce around a theme, says Jac Le, a Senior Territory Sales Representative at Autodesk. "Whether or not you're conscious of it, values are the foundation of goals, dreams, character, and decision making," she says. "Instead of creating New Year Resolutions, I create a Theme that I want to focus on for the year, which is based on my values. It can be a word or phrase. From there, every goal set throughout the year is measured in alignment with that Theme to ensure that my goals are an expression and enhancement to my values instead of a stressor to check off."
If you're having trouble thinking of a good place to start from, or naming the values that drive your everyday life, Dipabali Chowdhury, a Learning & Development Specialist at MongoDB, has advice that can help. "The more self-awareness you can build, the more specific your goals will be and the more motivated you will be. Sometimes, we set goals without understanding what's important to us. We follow someone else's compass instead of our own," she says. She suggests asking yourself reflection questions: "When I was happy at work, what contributed to that joy? When and why was I frustrated at work? What mindsets held me back from achieving my goals this year? What challenges did I overcome? What are my natural strengths? What skills, knowledge, or behaviors do I want to build in the new year?"
Claire Lucas, Senior Manager, Services Operations at Elastic, suggests beginning with an end vision in mind. "I work backwards," she says. "I journal about my vision for the end of the year, trying to think about it uninhibited from any constraints. I then focus on creating a declaration for myself that will help me break through to reach my goals. The declaration ties together who I am today, and who I need to be in the future to fulfill this goal."
3

.

Consider making personal and professional goals in harmony.
You might have personal goals that are completely unrelated to what you do at work. That's okay! Great, even. But you do need to make sure that they are complimentary at least so far as how they'll be achieved, says Lee Ann Mangels, Senior Director of Program Management at Clyde. "Your personal and professional goals have to be somewhat aligned. If you decide to improve your time management in the new year, it will only work if the practice or process you start applies to your home and work life," she says. She gives an example: "Several years ago, I started taking 30 minutes on Sunday afternoon to review the week ahead. What meetings do I need to prepare for? What are we having for dinner? Do I have to coordinate any personal appointments for our family? Investing 30 minutes on Sunday has been a game changer for me."
4

.

Start big, then whittle down as needed.
Being aspirational when you make your goals is key—but so is creating a practical plan to achieve them. "I always try to look at the bigger picture [when goal setting]," says Beatriz Alvarez, Talent Acquisition Sr. Analyst - Recruitment Events Lead at Lockheed Martin. "I try to set a long term goal that seems impossible, making sure it is measurable, down-to-earth, and real—and most importantly, that it is motivating. Once I have my eyes on the prize, I strategize by setting up a group of smaller goals that will help me achieve it."
That being said, it's important to not lose sight of those aspirations, either. Amanda Fennell, Chief Security Officer at Relativity, has advice for finding the Goldilocks moment between too-easy and too-hard goals, finding the just-right pace where you're pushing yourself: "You never know how far you can go unless you set stretch goals. If I only set goals that I knew I could ace, it would be stacking the deck. I want to know how far I can push myself and in taking this approach, I have achieved some pretty amazing things. As Captain Marvel says: 'Higher, further, faster.'"
Yasameen Raissinia, APAC Commercial New Business Manager at Smartsheet, is a fan of the stretch goal, too. "I always like to push myself either personally or professionally to hit smaller attainable goals that add up to a big audacious goal. For example, I always try to set the goal of getting to the Presidents Club which typically has a goal post of 130%, which is massively difficult to achieve. In order to get there, I try and break down my weeks and my quota to overachieve, and try to give myself smaller goals around numbers of accounts, or contracts I close per week, helping me get to the major and impressive goal!" she says.
Bridget Barrot, Chainalysis's VP of Customer Success, has a three-step framework for getting that balance right. "The best lesson I've learned about setting goals is they need to be simplistic, realistic, and strategic," she says. "Simplistic: It's important to find things that are easy to measure, so that you can regularly assess them. Anything that requires too much work to analyze will set you up for failure. Realistic: Stretch goals are important, but it's also important to be practical about what you can complete in any quarter or year. When they get too lofty or too numerous, it's easy to just give up on them all together. Strategic: It's important to differentiate between goals and a 'to do' list. Goals can be a mix of big and small things, but they must be grounded in results rather than just a list of tasks to check off."
5

.

Write goals down.
"We're all familiar with the numerous studies that underscore the correlation between writing down our goals and our ability to achieve them," says Shavit Bar-Nahum, Senior Vice President of Leadership Development at Moody's Corporation. "The bottom line is, if it's not documented, it's less likely to happen, you are less likely to hold yourself accountable, and it's much easier to slip back into old habits and behaviors. So whether you are embarking on a new opportunity, learning a new skill, or increasing your sales objective, write it down. And not just for yourself. From documenting it in a system of record to creating a visual reminder for yourself, capture your goals in a way that you and others can see your intentions and can support you on your journey."
Going beyond writing down goals can help, too. Mary Kay Evans, pymetrics' Chief Marketing Officer, recognizes the power of writing down her own story: "One of the most challenging and rewarding exercises for me was actually writing out my story. Not goals in a bullet point list, but rather in a story format as though it's already happened. I began the year 2018 by writing the story I wanted to tell by January 2019. It was a narrative looking back on my accomplishments and challenges faced and how exactly I overcame them. By being vivid and specific, like a good narrative requires, I really had to bring my vision of the year ahead to life. It went beyond simply listing my goals to describing outcomes and how I would experience them. This preparation made all the difference as 2018 was a year of tremendous growth and accomplishment for me. It works!"
6

.

Find a way to track your goals over time.
The many women we talked to had different ways of tracking, but the unifying thread is that each had found a way that worked for them. Alisa Cash, Director of IT Solution Delivery at BCBSNC, sums up the key approach: "Do not set a goal that cannot be measured. This does not have to be an emphatic measurement (such as achieving 100% on time delivery = x; 90% on time delivery =y), although the more you can do this, the clearer resources tend to be."
For Sarah Morningstar, Ph.D., Data Researcher at Primer, breaking her goals into timely metrics helps. "I have found that I am more likely to achieve my goals if they include specific and actionable metrics; otherwise, it is hard to determine if I am successful," she says. "For example, one of my goals for 2021 is to practice more yoga. However, the term 'more' is vague and difficult to know when I have achieved it. Instead of more yoga, I decided I wanted that to mean that I will practice yoga at least two times per week. Over the year, I need to practice 104 times or 26 times per quarter to be successful. Each quarter I work backward from 26, I do more some weeks, and others it's less. I allow this flexibility because I know that being a mom and a working professional, I can't always control my schedule."
Amanda Sternklar, Marketing Director at State Listings, agrees, and notes that she checks in on her progress every week: "The most important thing for me is ensuring my goals are measurable, through metrics directly related to my own activities. That means that if I want to increase our blog following in the new year, my goals would look something like 'Create 3 original blog posts each week' and 'Be a guest contributor on 10 blogs in 2021.' That way, I can create a tracker—mine is a physical page in my planner, but there are also various apps that help with this—to see my progress at a glance. I review my tracker on the first Monday of each month to make sure I'm on track and figure out any steps I need to take if I'm not."
Amy Luo, Senior Product Designer at Lattice, likes identifying specific behaviors that she can easily keep in mind. "Be specific and focus on actions or behavior when defining your goals," she says. "Try setting a number you want to achieve or a completion date. It'll help keep you on track and you can clearly measure your progress toward the goal over time. For example, if you want to work on your writing skills, a general goal like 'Become a better writer' would be too vague and difficult to measure. A specific and actionable version could be 'Write for 30 minutes every day' or 'Publish an article every month.'"
For Stacey Chase, Senior Manager Internal Audit at Siemens, adding a visual element to her goal metrics is what keeps her on track. "I use a Kanban board on Trello to plan and organize my activity," she says. "In my first column I list my goals for the year and assign them a color. As I work on things throughout the year and add tasks I tie them back by color to the goal the effort is in service to. This helps me multiple ways. First, it is a visible reminder I see daily or weekly of the goals I have set. Second, I am constantly tying back my efforts and time spent back to my goals. Third, it gives me early warning that my goals or my efforts may need to be reevaluated if I find most of my energy is spent on things other than my goals."
7

.

Don't keep your goals to yourself!
Many of the women we spoke to highlighted how important it is for your goals, personal and professional, to exist outside of your own head. "Be sure to share your aspirations with others and ask for feedback along the way—don't assume your supervisor knows your near and longer-term plans," says Wyetta Morrow, Executive Director, Human Resources at Raytheon Technologies. That's particularly true for goals that can be advanced at work, she notes, adding, "Our career journey includes a village and it helps to have others that can advocate for you when you may not be present."
And there's no need to limit that sharing to just your manager—what about all of the other people that care about you and want to see you succeed? Janet Higgins, Vice President of Regional Sales at Ciena, suggests broadening your circle. "Build a support group around you. Share your goals and your thinking with your trusted mentors and friends. Actively think about who you can leverage in this way. Chances are they would be more than happy to reciprocate. Seeking the perspective of people outside your industry who only have your best interests at heart and are willing to give you straight honesty is pure gold," she says.
8

.

Considering making your goals three-dimensional.
Writing down your goals is a classic approach, but if you have a creative bent or are a more visual learner, maybe going a step farther and making a concrete representation of your goals will help you focus on them. "Try creating a vision board that includes pictures and words of the mini goals and milestones you want to focus on to help you achieve your bigger picture goal," says Gursharn Dhami, Senior Global HR Business Partner at Stack Overflow. "If you make it visible, you may just feel more accountable to accomplish what you've envisioned for yourself!"
Brooke Kaylor, Program Manager, National Security Group at Primer, agrees with the power of seeing your goals around you. "Visualize it. Decide what it is you want to do and make it so real you can touch it, see it, taste it. When I decided to change my career completely, I put things into my workspace that reminded me of where I wanted to go. Articles, photographs — anything that kept my focus on my goal," she says.
9

.

Tackle the hardest things first—if that's possible (ribbit).
There's an argument to be made for starting with easy wins, but Laura Ripans, Datadog's Director of Channels & Alliances, won't be making it. "Get the important things done first," she says. "For me, this is early in the morning when I have no distractions. Stay focused and concentrate on the things that matter most." She suggests reading Eat That Frog by Brian Tracy. "There's an old saying that if the first thing you do each morning is eat a live frog, you'll have the satisfaction of knowing you're done with the worst thing you'll have to do all day. For Tracy, eating a frog is a metaphor for tackling your most challenging task—but also the one that can have the greatest positive impact on your life," she says.
As it turns out, Claudia Petrocchi, Executive Director of HR Operations for CSL, is a big fan of the frog approach, too. "Years ago, someone shared a Mark Twain quote with me: 'If it's your job to eat a frog, it's best to do it first thing in the morning. And If it's your job to eat two frogs, it's best to eat the biggest one first.' This quote clicked with me—it's so visual that it really helps me. Normally I would wait the whole day and think how awful this frog will be. But now, I'll eat the frog right away. For years I had a sticker of a frog on my laptop. So, if I had that crazy email or that crazy project, that would be my frog."
Sasi Murthy, VP, Product and Solutions Marketing at Netskope, has a visual trick to help you remember to keep that big, hard goal front and center: "Invest time in thinking about what you want to achieve, not how you will do it. Then find a jar and place a big rock or a few that represent these goals inside, and fill the rest with smaller rocks. This will be a reminder that we are most effective at anything we set out to do, when we give it the space in our 'mental jar' first, and follow it with the smaller goals."
That being said, make sure the hard thing you're going after is even possible. For Shelly Anderson Bodine, a Chief of Staff at SoftwareONE, remembering that she's operating in an environment where she can't control everything is key. "I once had a leader tell me you needed two things to get promoted," she says. "First, a position had to be available, and second, you had to be ready for the role when it was available. That feedback has always stuck with me throughout my career. I realized I really only had control over the latter. So each time I would move into a new role, I gave myself 6 months to acclimate. At that point, I evaluated what I could do to be better than the next person in the role I have and where do I want to go next. From there, I would create a list of things that would bring me closer to my end game, narrow down to the 2-3 most impactful, and those became my goals."
10

.

 Goals aren't set-it-and-forget-it.
If you set goals in January and ignore them from then on out, your chance of marking them "achieved" at the end of the year is low. "Try not to think of goal setting as a yearly activity," says Sarah Burke, Senior Director of Software Engineering at Ciena. "Achieving goals requires continual review and reassessment of priorities. Book some personal time in your calendar once a month to remind yourself to check in on how you're progressing and hold yourself accountable for re-adjusting. You are responsible for your success!"
11

.

 Go beyond a 12-month horizon.
Many of the things you're most interested in—be it becoming a VP, launching your own company, writing a book, finishing an advanced degree moving to a different country, or any other number of goals—might not happen in just one year. Tami Early, VP and General Manager Sales—Major Accounts at Ciena, suggests breaking down your goals into "digestible and achievable bites." She uses the VSEM method: setting a 5+ year vision, a 2-4 year strategy, a 12-18 execution plan, and 12-month rolling metrics. "This method of goal setting allows me to think about my long- and short-term objectives, while holding myself accountable to measurable outcomes inside of a year," she says.
12

.

Treat yourself with grace.
You won't achieve all of your goals, and that's okay. As Megan Sykes, Contracts Manager at Elastic reminds us, "Don't set overbearing expectations on yourself. Afford yourself grace. While it's important to progress personally and professionally, we have to be adaptable to the circumstances around us (which can change over time) and live with integrity."
That's never been more important than after the year 2020. "I'm very goal orientated both personally and professionally," shares Amanda Eleuteri, a Sr. HR Business Partner at CarGurus. "Early on in my career, I would feel defeated if I didn't achieve my goals for the year. I try to be mindful that sometimes a goal is not achieved because priorities change. That was certainly the case in 2020 as needs in the business evolved and what I was focusing on shifted in response."
NSA's Meredith D., PhD, echoes the importance of revisiting, and revising, your goals: "Your goals are not meant to be set in stone! There are several factors that can require them to change, even dramatically at times. Be flexible and willing to change your SMART goals. Sometimes we can foresee that the goal is not going to be achieved in our original timeframe. Or we change our mind completely! This is not a failure. It is an opportunity to reflect and revise the goal given the new information at hand."
After all, it's about the journey, not the destination. "The process of working toward a goal is often more important than achieving the goal itself," says Stephanie Cheng, Product Engineer at Folsom Labs. "The shape or timeline of your goal can change as long as you check in with yourself and continue to consistently work toward them. It's okay if you don't achieve your goal on the first try. Working toward goals is really about building the muscle memory to form slightly better habits each year. With consistency, patience, and positivity you can build the tools you need to succeed."
--
Think you may want to work with one of the incredible women highlighted here? Check out open roles at the companies mentioned:
READ MORE AND DISCUSS
Show less
Loading...