GET EMAIL UPDATES FROM POWERTOFLY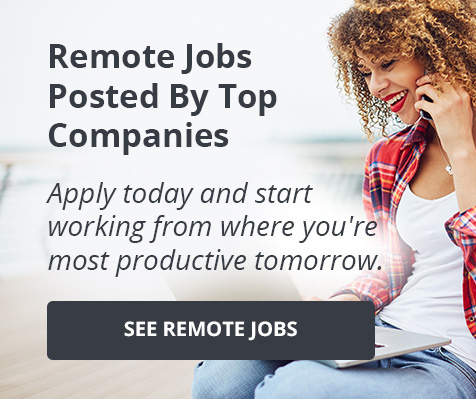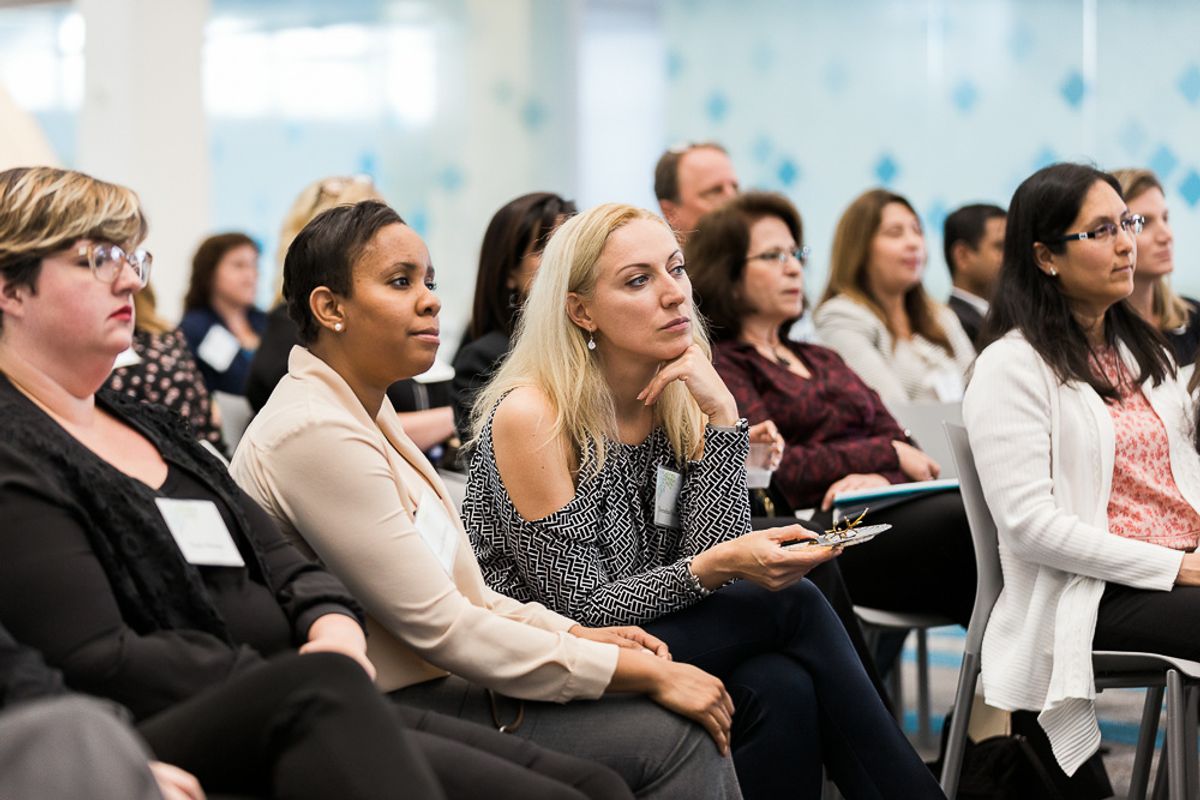 In Person Events
From what to pack for the Grace Hopper Conference to how to network, pitch yourself to employers, and of course, get to the best parties.
Going to a technical conference like the Grace Hopper Celebration offers huge rewards. By attending you can learn the latest techniques, make professional contacts, and maybe even find a new job. Even better, you'll meet mentors, and friends for life if you optimize your time while at Grace Hopper. But you know all that... that's why you're going!

What you need is a guide for how to navigate the massive conference - and I'm not talking about the schedule they provide. I went to the Grace Hopper 2017 Conference in Orlando and was overwhelmed by the number of amazing candidates who came to our booth and our event one evening. The best part was that I got to meet a few women who PowerToFly has placed in positions over the years. After all that, I still left feeling like I could have planned my time better... hence why I made a guide for Grace Hopper 2019 (also in Orlando) where I break down the basics from packing to how to share your conference experience with your boss so they send you again.
Ok... on to the guide...
1. Optimize Your Time - Plan Ahead! 
Many conferences require you to pick a particular track or the sessions you want to go to ahead of time so they have an idea of attendance for their presentations. Some sessions will fill up early, so make sure you work out your schedule as quickly as possible (well before Oct. 1st).
The team at the Anita Borg Institute put together a great video last year on how to prep for the conference - it's very applicable for the 2019 Grace Hopper Conference so I recommend watching it.
Dates
The conference runs in Orlando, Florida from Tuesday, October 1st to Friday, October 4th, but you should make sure you stay until at least October 5th so you can take advantage of any closing events/parties on Friday night!
If it's your first time at the Conference, don't forget to attend The First Timer's Orientation at 3:30 on Tuesday, October 1st (Pro Tip: pick up your badge there and skip the line on Wednesday morning)!
2019 Locations & Expo Map
Grace Hopper 2019 is being held in the Orange County Convention Center (OCCC) in Orlando, Florida. It's a pretty big space, so for the directionally challenged among us, it's good to download the map of the expo floor in advance. Use it to figure out where things are and what companies you want to pitch yourself to!
There will also be events at the Hyatt Regency Orlando as well as the Rosen Centre Hotel.
Pro Tip: Download the OCCC's Wayfinding App to get step-by-step walking directions, a building directory, parking locations, and more!
Picking Sessions
Before the conference, look over the sessions that the Grace Hopper team has provided here. Decide which ones are going to be most useful to you. Don't depend on the title of the session to tell you what it's about! Make sure you read the descriptions so you avoid ending up in sessions that aren't of interest to you.
You may be overwhelmed with the choices available to you, and tempted to juggle lots of different ideas. For your first time out, you might be wiser with a single strategy. Perhaps this time, you look for sessions tackling specific issues you are grappling with at work. Or maybe you focus on particular new skills you've wanted to learn.
This might seem obvious, but you should try to avoid sessions that cover a topic you're already an expert at. While it might be comforting to know the subject, you will most likely find yourself bored.
Schedule Down Time
You don't have to attend every session. If you can't find anything that really interests you and you feel indifferent towards what is available, take that time to visit the expo, sit and meet people, or even take a short power nap.
And lots of conferences are held in interesting locations. If you can build in a little time to get out and enjoy the surrounding area, you should!
2. Getting Ready Before You Go (What To Pack And More For Grace Hopper)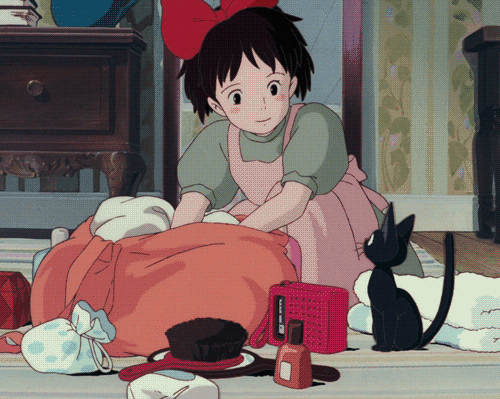 Giphy
The last thing you want to do is think about where to find toothpaste when you're at Grace Hopper 2019. So focus on what you're taking now so you don't waste any time when you have a full day of sessions and networking ahead of you.
What to Pack
As you decide what to take, keep in mind that you'll be lugging this stuff around with you all day. Try to pack as lightly as you reasonably can. Pro Tip: Make sure to leave extra room in your bag for expo swag and books you may want to bring home.
Lay out everything you want to take on your bed. Take a close look. Are you sure you need that second pair of headphones and a third lightning charger cable (you'll get free ones at Grace Hopper at the career fair - trust me, the swag is amazing)? Do you really need your laptop, or can you manage everything with your tablet and phone?
Business Cards + LinkedIn + PowerToFly
If you don't have business cards from your job, have some made up for the conference. Make sure one side is not glossy and a light color that can be written on. You'll be leaving cards with recruiters at the career fair (although Grace Hopper does have a way of giving your info to recruiters via your badge).
Moo.com offers great designs and a quick turnaround.
You'll also want to make sure you're LinkedIn is totally refreshed. When you meet a contact, connect with them immediately, and with a note reminding them where and when you met! Then follow up by sending them an email if you have their business card.
Pro Tip: most companies representing at the Grace Hopper Conference are on PowerToFly to engage and recruit more women. Make sure you have an updated PowerToFly profile too.
Clothing
When in doubt, business casual is a safe bet. But most importantly, wear clothes that make you feel confident.
A Note About Shoes (Important!)
Maybe you've already thought about it, but you'll be on your feet for hours. Grace Hopper 2019 is in a massive expo center and you'll have to walk from one end to the other multiple times to get to your sessions or any conference-related events outside of the building. Make sure your shoes are comfortable!
Your Packing List
Here's a list of things you should think about bringing:
Must-Bring Items
Comfortable bag to carry your conference gear
Weather-appropriate clothing - check Google!
Comfortable shoes
Toiletries
Necessary technology (laptop, tablet, phone)
Charging cords
Any conference paperwork
Cash, credit cards

Business cards - for recruiters at booths
Resumes if you're job hunting - again, for recruiters at booths
Breath mints - yup
Notebook and pen - your phone could die
External cell battery
Lip balm - the air is dry in the Grace Hopper expo hall!
Travel-size medicines
Should-bring items
Business cards
Resumes if you're job hunting
Breath mints
Notebook and pen
External cell battery
Lip balm
Travel-size medicine
Band-aids
And even more items to consider
Good quality coffee to make in your room
Energy bars - onsite food is expensive!!!
Water bottle
Earplugs
Eye mask
Tissues
Hand sanitizer
3. Devise Networking Strategies 
Practice your networking skills ahead of time by reviewing who you want to talk to.
Pro tip: study the Grace Hopper 2019 schedule and who will be at the career fair. Rehearse what you'll say to start conversations (I like to practice using a mirror!). P.S. If you're overwhelmed by all the companies, be sure to attend the Career Fair Hall Crawl on Tuesday after your First Timer's Orientation!

Elevator Pitch
Come up with a sentence or two that tells the listener who you are and what you hope to get out of the conference. Your pitch should be to the point, shorter than 30 seconds, and include:
Your name
What you do
Why you are at this particular conference
Having this pitch will make networking so much easier. It's an ice-breaker that gives the listener something to grab onto and discuss with you.
And stand in your circle of power - need a refresher? Watch Amy Cuddy's video above!
Pre-Networking + Research
Other Strategies
Before you go, practice asking people around you questions that are open-ended rather than ones that allow for a yes/no answer.
Monitor and engage with the #GHC19 Twitter hashtag.
Look up other people you know, even slightly, who may be going. While it's not good to cling to the people you already know, it may help break the ice early on at the conference.
4. Getting The Most Out Of The Grace Hopper 2019 Sessions

It seems obvious, but try to sit in the front so that you can clearly see and hear the presentations at Grace Hopper. Being up front will also give you a better chance to be noticed if you want to ask the speaker a question.
Pro Tip: try to make eye contact with speakers. As a speaker at conferences myself, I love it when people are nodding along with me. I remember them!

Make sure you have some way of taking notes, but don't take so many that you forget to listen!
The Hallway Track
Everyone at Grace Hopper 2019 is interested in the same OS, platform, or language you are, so lots of the side conversations around you will be interesting. Even though the scheduled sessions are important, some of the best conversations happen in the hallways between the conference rooms.
In hallways you can talk one-on-one with other people who care about the same things you do, or are working on the same problems.
All you have to do is pull out your elevator pitch you should have prepared and use it. End with a friendly question about their goals in being at Grace Hopper, or what kind of things they're working on.
Networking Tips
Between hallway and random mealtime conversations, parties, social media meetups, and various vendor events, you'll have many chances to connect with fellow conference-goers.


Talk to The Presenters

After most presentations, a small crowd of people will gather around the presenters at Grace Hopper. It can be intimidating to stand around, especially if you are wondering what to say. If you're not sure how to start a conversation, you can say hello and make a quick comment on what you especially enjoyed about the presentation. Grace Hopper presenters are there to meet you too - they didn't travel all the way to Houston to speak into the void!


Tips for Parties At Grace Hopper
There's not much time during Grace Hopper to have full conversations with people. At the very least you'll be able to trade contact information so you can follow up after the conference.
Pro tip: Keep in mind that you don't have to stay and talk with anyone who is wasting your time or making you feel uncomfortable. Your time is too precious. And scroll down to see register for PowerToFly's part with Audible (we'll let you know if you're a match after your register).
Take a break
Grace Hopper can be exhausting! Don't feel that you have to constantly network. Realize when you've had enough and be willing to give yourself a break. Don't feel you have to make new connections. If you've had enough, give yourself permission to leave and enjoy some peace and quiet.
5. What To Do After The Grace Hopper Conference Ends (Pro-Tip: Share What You Learned)
Once you're home again, it's time to take advantage of the new skills, inspiration, and connections you've gotten from the Grace Hopper Conference.
Create a Grace Hopper Conference Report
Use the notes you took during sessions and write up a report about what you learned at the conference, new ideas, and the names of your new contacts and where you met.
Pro Tip: Your boss will especially appreciate if you present it to her or him.
It's a good practice for several reasons. First, if you know ahead of time that you'll be creating this report, you'll take better notes and pay more attention to what's going on around you. Creating this report will also reinforce the what you've learned. And the report can also help you remember your new contacts.
Stay in Touch
No doubt you made lots of great connections! Don't forget to stay in touch. Connected on LinkedIn and social media outlets. Drop them a message about how nice it was to meet and reminding them of the context. You'll stand out from all those other new connections. A little politeness can go a long way.
Share Your Knowledge
Make a point of sharing your new skills with your coworkers. Consider giving a presentation at work. This will be great practice for you to get ready to present at a real conference.


Ok, Really Finally... Watch This Video Intuit Did Around The Grace Hopper Conference.
It cracked us up - you should tell them you saw it at Grace Hopper! They're also a PowerToFly hiring partner. So follow Intuit!
See you at Grace Hopper 2019!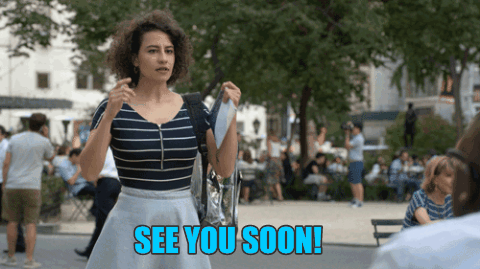 READ MORE AND DISCUSS
Show less
Loading...