GET EMAIL UPDATES FROM POWERTOFLY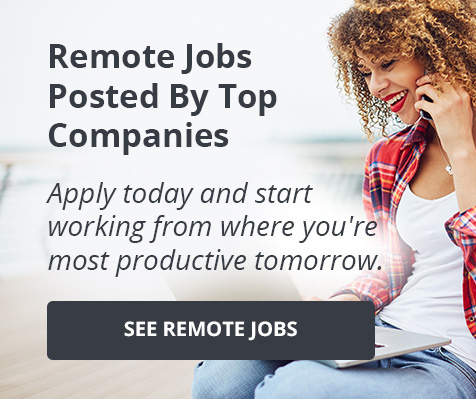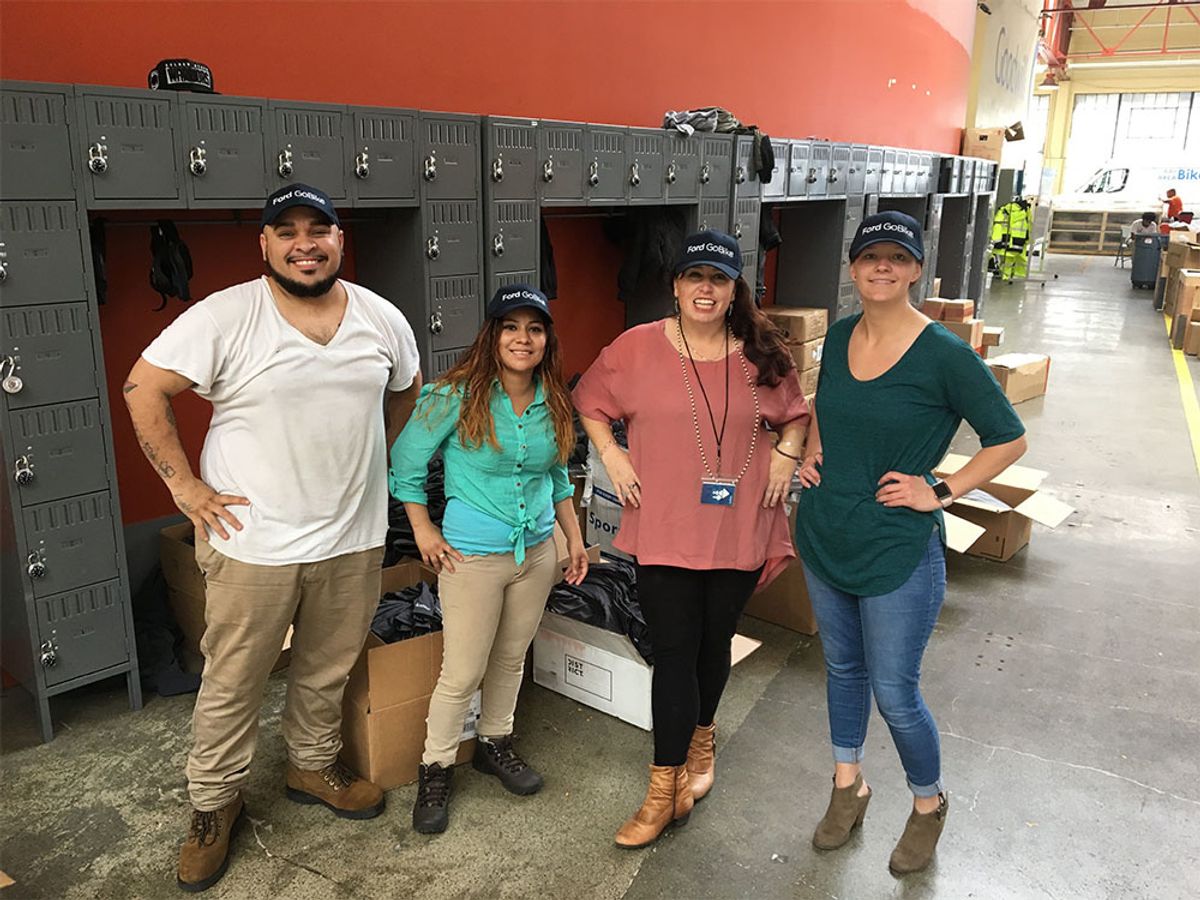 Motivate
Below is an article originally written by PowerToFly Partner Motivate, and published on June 20, 2017. Go to Motivate's page on PowerToFly to see their open positions and learn more.
Bike share is a powerful way to create access to opportunity– not only by connecting people more quickly to transit and to local business districts, but also by connecting them to great jobs. We are proud of our our track record on both fronts.
We hire people who hail from the communities we serve, pay above living wage and provide plenty of pathways to career growth. In NYC alone we've created over 450 well-paying jobs with benefits and opportunities for advancement. And in the Bay Area, where we will soon launch a ten-fold expanded bike share system, Ford GoBike, we're well on our way to creating over 200 living-wage, "green collar" jobs. We ensure we are filling them with historically underrepresented people by working closely with incredible community organizations like Goodwill, JobsNow! and Work2Future.
We took a similar approach to staff up the Citi Bike and BIKETOWN systems in Jersey City and Portland, respectively, partnering with organizations like Jersey City Employment and Training Program and Constructing Hope to recruit formerly incarcerated people. And we've relied on community development organizations like the Bedford Stuyvesant Restoration Corporation in Brooklyn and civil rights organizations like the Urban League of Portland to conduct exhaustive outreach in low income communities and communities of color. Finally, we are proud to be advancing gender parity in our industry by working closely with groups like Oregon Tradeswomen.
Partnerships like these are mutually beneficial: they broaden access to opportunity, and they help us hire staff who bring a diversity of experiences and perspectives to the table and find superstars like Citi Bike's Lisa Rodriguez. Lisa joined the team three years ago as a mechanic thanks to a summer youth employment program at Recycle a Bicycle. Today, she is a Lead Mechanic, overseeing about 200 bike repairs per day and helping the mechanics on her shift learn and improve as they go.
And Lisa isn't the only Motivate employee with a story that speaks for itself. Tarani Duncan started her tenure with Motivate as an intern. Her inquisitive and intrepid spirit kept her open, and when a full time job opened up managing station technicians for Citi Bike, she took it. From there, her love of data led her to look for data-driven ways to improve processes. Today as BIKETOWN's Operations Manager, Tarani ensures the Portland system is meeting safety and performance standards. She has created a close-knit team with whom she adores collaborating.
Finally, meet Claudia Herrera, who recently celebrated her fourth anniversary with Motivate. Originally from Mexico, Claudia has been instrumental to the success of two of Motivate's bike share systems and is embarking on a journey to help get a third off on the right foot. When she started as a Field Bike Checker for Chicago's Divvy system, she says she "had some tech aptitude" but had to learn quite a bit on the job. She remains grateful that "there were always people willing to teach me what I wanted to learn."
When an Operations Supervisor position opened up, Claudia was encouraged to apply. She wound up serving in that capacity for another year before relocating to Jersey City to become Citi Bike's Operations Manager. Today, Claudia holds the same title in her brand new home, San Francisco, where she is helping to orchestrate a historic bike share expansion. "I love launch," she laughs, admitting she works best under bustling conditions.
"I really appreciate everything Motivate has done for me personally," Claudia reflects, "and everything Motivate is doing as a company." In the coming months, she looks forward to settling into the Bay Area and growing the Ford GoBike family.
READ MORE AND DISCUSS
Show less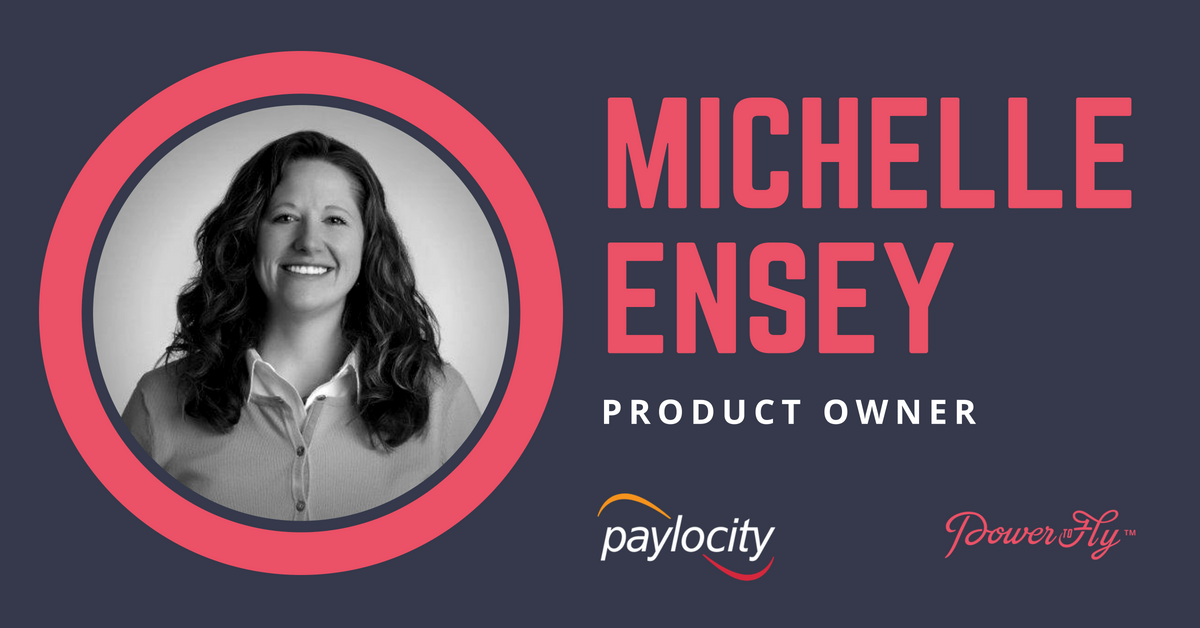 Paylocity
Not only is Paylocity remote-friendly, but they understand and value a true work-life balance!
Congrats to Michelle Ensey who was just hired as Paylocity's newest Product Owner!
Established in 1997, Paylocity has revolutionized the marketplace for Payroll and HR professionals by offering a hybrid of services and technology — all on the cloud. Noted for their fifth straight appearance on Crain's 'Fast Fifty' list as one of Chicago's fastest-growing companies, and stealing 29th place in Glassdoor's 2018 list of Best Places to Work, we couldn't be more excited for Michelle and the impact she will have on such a rapidly growing company!
We got the chance to ask Michele a few questions about her new role and her tips for someone looking to start their next career at Paylocity! Head over to Paylocity's page on PowerToFly to see all of their open roles and don't forget to press follow.
What excites you about your new role at Paylocity?
Michelle Ensey: Three things really — the people, culture, and their mission. There are a ton of really smart and talented people here. Paylocity also has a clear culture where everyone has a voice, they work together and are accountable for their work. Human capital is any company's most valuable asset. It's exciting to work with a company whose mission is all about creating solutions that help companies and employees have a better experience.
What made Paylocity stand out in your job search?
ME: The core values that Paylocity embodies aligned with my core values. They have a remote workforce and manage it well - meaning that I feel confident about working remotely and being a valued member of the team. I'm able to balance my family and my career without having to sacrifice one for the other.
Can you tell us a little more about your journey to finding this job?
ME: Previously, I worked in a corporate environment where there was a lack of work-life balance. Through weekly emails and various networking invitations, PowerToFly became a key resource reinforcing a feeling in my gut that there were options out there... I just had to find the right one. When PowerToFly introduced me to Paylocity, it opened my eyes to an opportunity that allowed me to still have a young family and my career without making sacrifices.
What advice do you have for someone looking to get hired at Paylocity?
ME: Share your experiences in delivering on customers' unmet needs. That's a huge part of the Paylocity culture, so don't be afraid to let your passion for customers shine!
Good luck Michelle!
READ MORE AND DISCUSS
Show less
Loading...