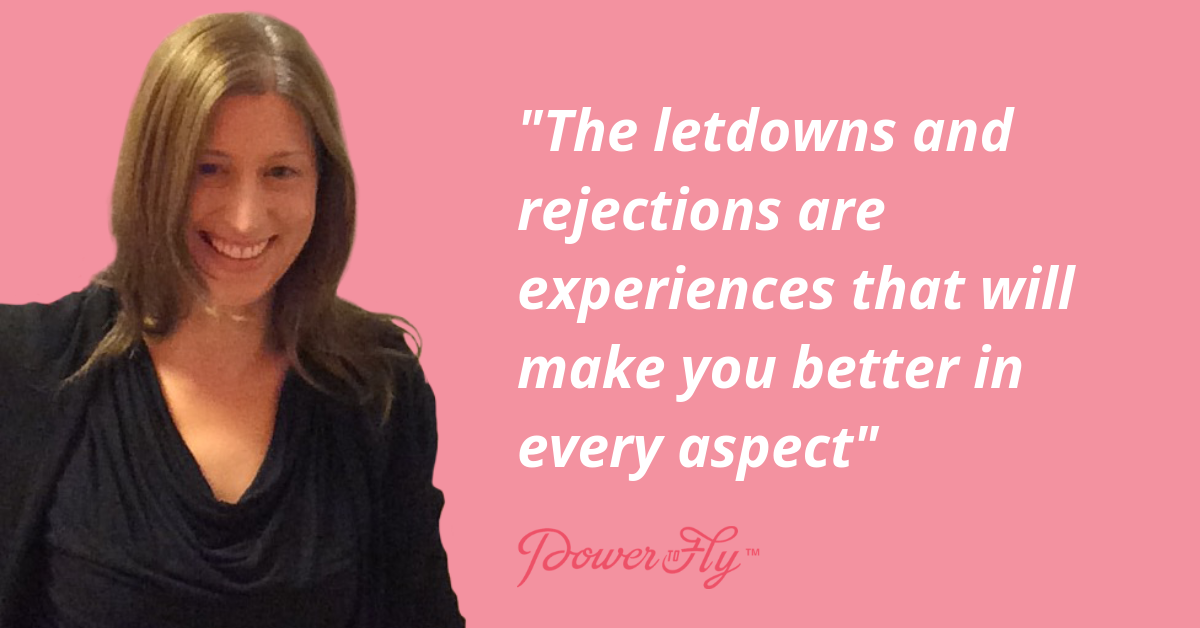 Dow Jones Company
A Q&A with Rachel Cohen, A Software Engineer At Dow Jones
Rachel is talking to PowerToFly members at 3pm ET Today, Monday November 11th at 3pm ET. Sign up now for free!
Rachel Cohen, a Software Engineer at Dow Jones, spent the first decade of her career in journalism and recently landed the career of her dreams after attending a PowerToFly event! If you're currently pivoting your career, in the trenches of a coding bootcamp, amidst your first technical interview, or have been rejected once or twice, don't be discouraged!
"The letdowns and rejections are experiences that will make you better in every aspect," Rachel says. Keep reading to hear more about Rachel's journey and if you're interested in learning more about careers at Dow Jones? Click here to 'Follow' them on PowerToFly!
Can you describe your journey to your current position?
Rachel Cohen: I used to be a reporter and attended a software engineering bootcamp to make a career change. After I graduated and started my job search, I was interested in potentially staying in the journalism world with an engineering job at a media company. I tried to be very deliberate in the process - before I applied, I both wanted to make sure a media company was proactively using technology and to speak directly to someone at the company because I felt my backstory was likely more compelling in person than on a resume that someone might skim. It really was incredible timing when I got the email about the PowerToFly event with Dow Jones because I had been trying to gather more information about them just then. I had previously attended PowerToFly events and enjoyed them, so I was confident this event would be valuable. It was indeed a great opportunity to get a feel for the company's culture and solidify my interest in applying there, and it was also the perfect opportunity to tell my story in person to a hiring manager there. That conversation started the process that eventually led to my hire. Pretty cool how it all worked out!
What was the most valuable thing you learned on your journey to this new role that you'd like to share with others?
RC: Job searching, especially that search for your first software engineering role, is a learning process. The letdowns and the rejections along the way - as discouraging as they feel in the moment - are experiences that will make you better at every aspect, and in turn, better-positioned to land a position that's the right fit.
How did the hiring process differ with Dow Jones over other companies?
RC: What I appreciated about the hiring process was how the engineers who ran the interviews created a supportive atmosphere. One moment that sticks out came during an onsite coding challenge. While looking something up online, I commented that it feels as though I can't remember anything when I'm nervous. One of my future colleagues good-naturedly responded she likes to joke that all she does all day is Google how to do things. That helped put me at ease.
How did PowerToFly help you get your new role?
RC: PowerToFly hosted an event with Dow Jones while I was job searching - and, in fact, at a time when I was looking to learn more about the company. It wound up being the perfect opportunity to both gain insight into Dow Jones' culture and to make a connection there. I introduced myself to an engineering manager who put me in touch with the technical recruiter, and that started the process that culminated in an accepted job offer.
What excites you about your new role at Dow Jones?
Rachel Cohen: I was a reporter for more than 16 years before making a career switch, and one of the inspirations for my move to coding was my long-standing fascination with using technology to do my job more efficiently. Now I work on a team that creates software for the newsrooms of The Wall Street Journal and other Dow Jones publications. It's a satisfying feeling that I can relate so well to the needs of our users and see how our apps make journalists' lives easier.
READ MORE AND DISCUSS
Show less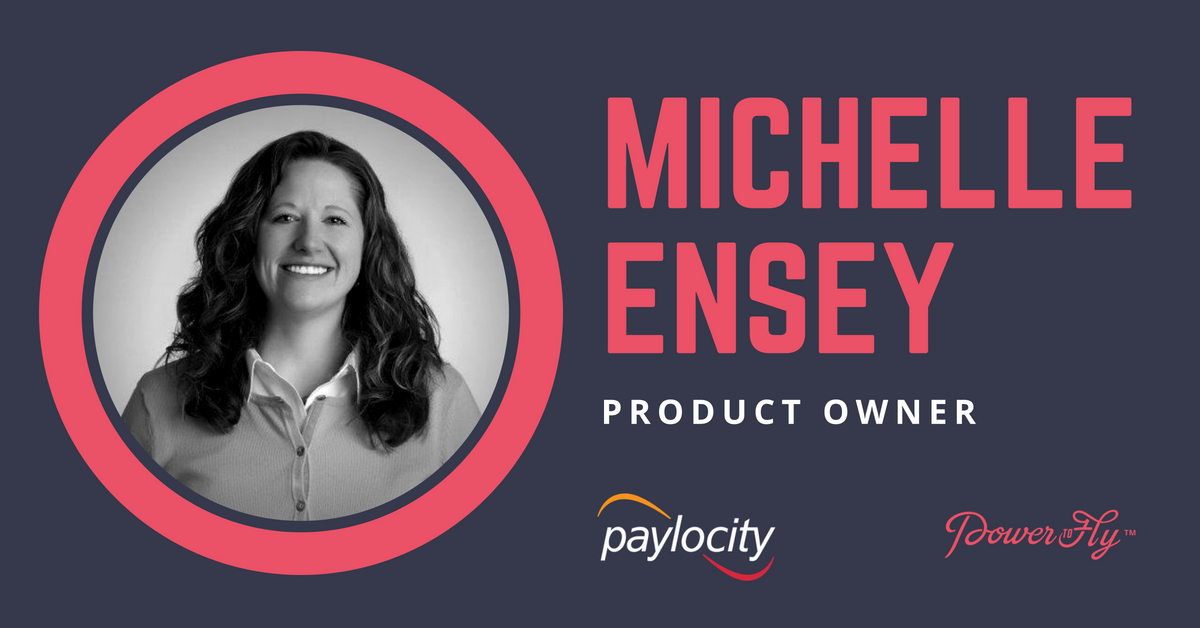 Paylocity
Not only is Paylocity remote-friendly, but they understand and value a true work-life balance!
Congrats to Michelle Ensey who was just hired as Paylocity's newest Product Owner!
Established in 1997, Paylocity has revolutionized the marketplace for Payroll and HR professionals by offering a hybrid of services and technology — all on the cloud. Noted for their fifth straight appearance on Crain's 'Fast Fifty' list as one of Chicago's fastest-growing companies, and stealing 29th place in Glassdoor's 2018 list of Best Places to Work, we couldn't be more excited for Michelle and the impact she will have on such a rapidly growing company!
We got the chance to ask Michele a few questions about her new role and her tips for someone looking to start their next career at Paylocity! Head over to Paylocity's page on PowerToFly to see all of their open roles and don't forget to press follow.
What excites you about your new role at Paylocity?
Michelle Ensey: Three things really — the people, culture, and their mission. There are a ton of really smart and talented people here. Paylocity also has a clear culture where everyone has a voice, they work together and are accountable for their work. Human capital is any company's most valuable asset. It's exciting to work with a company whose mission is all about creating solutions that help companies and employees have a better experience.
What made Paylocity stand out in your job search?
ME: The core values that Paylocity embodies aligned with my core values. They have a remote workforce and manage it well - meaning that I feel confident about working remotely and being a valued member of the team. I'm able to balance my family and my career without having to sacrifice one for the other.
Can you tell us a little more about your journey to finding this job?
ME: Previously, I worked in a corporate environment where there was a lack of work-life balance. Through weekly emails and various networking invitations, PowerToFly became a key resource reinforcing a feeling in my gut that there were options out there... I just had to find the right one. When PowerToFly introduced me to Paylocity, it opened my eyes to an opportunity that allowed me to still have a young family and my career without making sacrifices.
What advice do you have for someone looking to get hired at Paylocity?
ME: Share your experiences in delivering on customers' unmet needs. That's a huge part of the Paylocity culture, so don't be afraid to let your passion for customers shine!
Good luck Michelle!
READ MORE AND DISCUSS
Show less
Loading...