×
Create a Free Profile on PowerToFly
Exclusive event invitations with hiring managers, live chats with female thought leaders and the latest remote, flexible and in office roles and companies committed to creating more diverse and inclusive workplaces.
GET EMAIL UPDATES FROM POWERTOFLY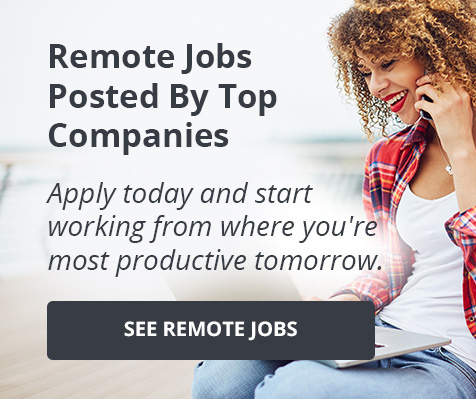 Motivate
Below is an article originally written by PowerToFly Partner Motivate, and published on June 20, 2017. Go to Motivate's page on PowerToFly to see their open positions and learn more.
Bike share is a powerful way to create access to opportunity– not only by connecting people more quickly to transit and to local business districts, but also by connecting them to great jobs. We are proud of our our track record on both fronts.
We hire people who hail from the communities we serve, pay above living wage and provide plenty of pathways to career growth. In NYC alone we've created over 450 well-paying jobs with benefits and opportunities for advancement. And in the Bay Area, where we will soon launch a ten-fold expanded bike share system, Ford GoBike, we're well on our way to creating over 200 living-wage, "green collar" jobs. We ensure we are filling them with historically underrepresented people by working closely with incredible community organizations like Goodwill, JobsNow! and Work2Future.
We took a similar approach to staff up the Citi Bike and BIKETOWN systems in Jersey City and Portland, respectively, partnering with organizations like Jersey City Employment and Training Program and Constructing Hope to recruit formerly incarcerated people. And we've relied on community development organizations like the Bedford Stuyvesant Restoration Corporation in Brooklyn and civil rights organizations like the Urban League of Portland to conduct exhaustive outreach in low income communities and communities of color. Finally, we are proud to be advancing gender parity in our industry by working closely with groups like Oregon Tradeswomen.
Partnerships like these are mutually beneficial: they broaden access to opportunity, and they help us hire staff who bring a diversity of experiences and perspectives to the table and find superstars like Citi Bike's Lisa Rodriguez. Lisa joined the team three years ago as a mechanic thanks to a summer youth employment program at Recycle a Bicycle. Today, she is a Lead Mechanic, overseeing about 200 bike repairs per day and helping the mechanics on her shift learn and improve as they go.
And Lisa isn't the only Motivate employee with a story that speaks for itself. Tarani Duncan started her tenure with Motivate as an intern. Her inquisitive and intrepid spirit kept her open, and when a full time job opened up managing station technicians for Citi Bike, she took it. From there, her love of data led her to look for data-driven ways to improve processes. Today as BIKETOWN's Operations Manager, Tarani ensures the Portland system is meeting safety and performance standards. She has created a close-knit team with whom she adores collaborating.
Finally, meet Claudia Herrera, who recently celebrated her fourth anniversary with Motivate. Originally from Mexico, Claudia has been instrumental to the success of two of Motivate's bike share systems and is embarking on a journey to help get a third off on the right foot. When she started as a Field Bike Checker for Chicago's Divvy system, she says she "had some tech aptitude" but had to learn quite a bit on the job. She remains grateful that "there were always people willing to teach me what I wanted to learn."
When an Operations Supervisor position opened up, Claudia was encouraged to apply. She wound up serving in that capacity for another year before relocating to Jersey City to become Citi Bike's Operations Manager. Today, Claudia holds the same title in her brand new home, San Francisco, where she is helping to orchestrate a historic bike share expansion. "I love launch," she laughs, admitting she works best under bustling conditions.
"I really appreciate everything Motivate has done for me personally," Claudia reflects, "and everything Motivate is doing as a company." In the coming months, she looks forward to settling into the Bay Area and growing the Ford GoBike family.
Thrive Global
And they're looking for people to join their team!
Below is an article originally written by PowerToFly Partner Thrive Global, and published on November 29, 2017. Go to Thrive Global's page on PowerToFly to see their open positions and learn more.

Thrive Global, the behavior change media and technology company founded by Arianna Huffington in November 2016, has raised $30 million in its Series B funding round to dramatically accelerate its technology and product growth and scale its impact around the world.
The round was led by IVP, the multi-billion dollar venture capital and growth equity firm which has invested in, among others, Twitter, Snap and Slack. IVP General Partner Somesh Dash, who led the investment, will be joining Thrive Global's board of directors. Joining IVP in the round is Marc Benioff, Chairman and CEO of Salesforce, and the Series B includes additional investment from existing investors including Lerer Hippeau Ventures, Greycroft Partners, Blue Pool Capital, Advancit Capital, Canvas Ventures, Female Founders Fund, Indigo Founder and CEO Heather Reisman, Oak Investment Partners' Fred Harman, Bridgewater founder Ray Dalio, Michael Huffington and entrepreneur and philanthropist Sean Parker. Also joining the round as a new investor is Marketo co-founder and former CEO Phil Fernandez.
In its first year, Thrive Global has become the global market leader taking on stress and burnout by offering companies and individuals science-based solutions to enhance well-being, productivity, performance and purpose and create a healthier relationship with technology.
Thrive Global's core components include:
a media platform dedicated to becoming the global hub for the conversation around well-being and performance;
corporate services including live and digital workshops, e-courses and behavior change products, organizational assessments, measurement and internal and external marketing;
a behavior change technology product suite that includes Thrive Global's science-based Pathways, Journeys and Microsteps, as well as the Thrive App, launching in January to help us create a healthier relationship with technology, and ThriveAway, the vacation e-mail tool.
Since its launch, Thrive Global has conducted over 200 live corporate trainings to improve well-being, productivity, engagement and retention in 26 countries, including China, India, Japan and Kenya. Thrive Global's media platform reaches a total cross-platform audience of more than 20 million users and has built a community of over 15,000 contributors, ranging from experts in neuroscience and sports medicine to business leaders (including Jeff Bezos, Sheryl Sandberg and Richard Branson), celebrities (including Selena Gomez, Priyanka Chopra and Ashton Kutcher) and college students sharing their personal stories of how they succeed without burning out. Thrive Global has launched several dedicated editorial initiatives, including Time Well Spent with former Google design ethicist Tristan Harris about our relationship with technology, and The Fuel List, a branded partnership with Quaker Oats celebrating 20 new role models who are changing the way we fuel our minds and bodies to thrive every day. In addition, Thrive Global has launched a podcast in collaboration with iHeartRadio and Sleep Number that has featured guests ranging from Jennifer Aniston and Katy Perry to Neil deGrasse Tyson and Mark Cuban. On video, Thrive Global has produced multiple series including "The Long Game," highlighting high-performance athletes' well-being routines; "Turning Points," featuring millennial women who changed their lives after painful wake-up calls; and "Live Better," helping millennials set healthy boundaries in their relationship with devices and social media. Thrive Global has launched partnerships in India with the Times of India, and in Greece and Eastern Europe with the Antenna Group.
The new funding will allow Thrive Global to scale its growth by developing digital behavior change products for the enterprise and consumer markets, building out its connected ecosystem of digital products while developing world-class data, analytics and measurement capabilities to provide users with personalized behavior-change interventions and demonstrate measurable ROI for corporations investing in employee well-being. Thrive Global will also be investing further in its video content production to deliver digital content across a range of formats, including premium series, short form, enterprise video and online training courses. Additionally, Thrive will be continuing its international expansion with new partnerships in China, Australia and the Middle East.
Thrive Global continues to bring great talent to its ranks with the appointment of Brent Chudoba as its Chief Operating Officer and Chief Financial Officer. Brent is an experienced executive in both the B2B and B2C markets with responsibilities spanning product, tech, sales, finance and operations. Prior to joining Thrive Global, Chudoba was Chief Operating Officer of PicMonkey, the Seattle-based online photo editing and design service. Before that, he was Chief Revenue Officer at SurveyMonkey, where he worked closely with former CEO Dave Goldberg to help build SurveyMonkey into a $100M+ revenue business while maintaining profitability during his 6+ years at the company. And before that he was at the private equity firm Spectrum Equity Investors, where he was a critical part of the deal team that completed the acquisition of SurveyMonkey.
"When we launched Thrive Global exactly a year ago, we set the ambitious goal to end the collective delusion that burnout is the necessary price we must pay for success," said Arianna Huffington, founder and CEO of Thrive Global. "Over the last year, we have worked with some of the biggest companies in the world – including Accenture, JPMorgan, SAP, Nestle, Hilton, Safaricom, Samsung and Alibaba – to refine our science-based behavior change solutions. And now, with our Series B investment, we will be able to productize our IP in order to be able to reach tens of millions more people around the world, just as our culture has reached a tipping point. This great moment in our young company's history is made possible by the hard work of the entire Thrive Global team, and we are now grateful to have IVP helping take Thrive Global to the next level, and having Somesh, who is so committed to our mission, joining our board, alongside Aetna CEO Mark Bertolini, Dr. David Agus, Fred Harman, Abby Levy and Ken Lerer, who led our Series A funding and has once again been an invaluable partner to me. I'm also personally excited to have the investment and support of Marc Benioff, who has been such a leader in the connection between well-being and performance."
"Our focus at IVP is to match large market opportunities with visionary founders that have the tenacity to succeed no matter the odds. Thrive clearly evidenced to us the combination of these two variables," said Somesh Dash, General Partner at IVP. "We came away incredibly impressed with Arianna's vision to improve wellness in the global workforce and heard resounding positive feedback from customers on the Thrive value proposition. We couldn't be more excited to partner with Arianna, Brent and the extended Thrive team and investor syndicate to help build the premier company in the Enterprise wellness space."
"Arianna and Thrive Global are leading a revolution to change the way we work and live," said Marc Benioff, Chairman and CEO, Salesforce. "The data is unequivocal—individual health and well-being have a direct impact on performance and productivity. I am thrilled to be part of this important charge that will have an impact on all of us."
Christopher J. Nassetta, President and CEO of Hilton, one of Thrive's corporate partners said: "As we approach Hilton's 100th anniversary, Thrive@Hilton helps ensure that our 360,000 employees around the world are focused, resilient, and bringing their best to work every day. In a business that truly never sleeps, we know that investing in our people is a win-win -- it ensures they're able to achieve their goals while also contributing to our long term business success."
"It's an incredible opportunity to work alongside Arianna, and to wake up every day and define success by how many people we help to be happier, healthier and more productive," said Chudoba. "Thrive Global is the perfect place for me to take my learnings and experiences building growth organizations and apply them to a truly meaningful goal: shaping and scaling this business to reach millions and hopefully billions of people in ways that have a profound impact."
Remote Hiring
Embracing Next Gen Hiring
Study after study shows how millennials balk at the traditional 9-5 punch-in job that requires them to be in an office all day. Technology is on their side, enabling them to work remotely for a company who values output (no matter where it originates) over sitting in an office chair.
According to a study by FreshBooks, a cloud- based accounting company, the number of freelance and remote workers is set to triple by the year 2020.
Clearly it's time to embrace the remote hiring movement if you are looking to hire the future workforce.
Need more reasons?
Remote Hiring increases your candidate pool exponentially.
It allows you to tap into underrepresented people across all different industries. Our company's passion is helping companies hire women in fields where women are traditionally represented inadequately. By not allowing geography and timezone to dictate your hiring process, you're opening up your candidate search to include more people and drill down on the things that matter - like skills, work ethic and ambition. These are the key components to growing your business.
Hiring a remote team will lower turnover.
A study from the Center for American Progress found that turnover across all different salary levels cost a company 21 percent of that employee's annual salary, on average. It's even higher for highly skilled employees. Work-from-home jobs give people a sense of control over their work/life balance; a key benefit younger employees seek when applying for a job. According to the State of Remote Work report done by OwlLab, companies who encourage remote work experienced a 25 percent lower turnover than companies who did not support remote work. Check out Buffer, a fully remote company that boasts a 91% retention rate.
Working with a remote team increases productivity and decreases friction between co-workers.
According to a study done by the University of Illinois, they found teams that work from home and telecommute are better at staying on task and contributing to the team to create a positive work environment.
Simply put, remote work environments are becoming the norm and for good reason. It opens the talent pool you have to choose from. In fact, it's one of the top searched terms on PowerToFly. Hiring remotely increases profit by decreasing the expense of employee turnover and increases productivity of your team. So as a hiring manager, what is holding you back from hiring a remote team?
Loading...