GET EMAIL UPDATES FROM POWERTOFLY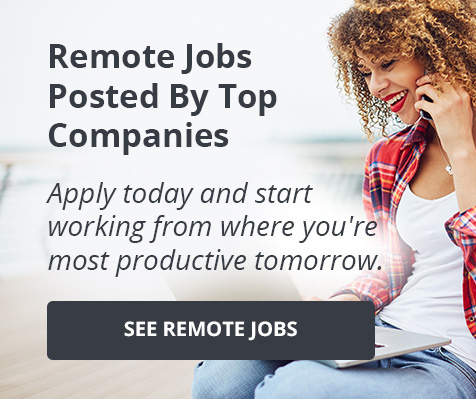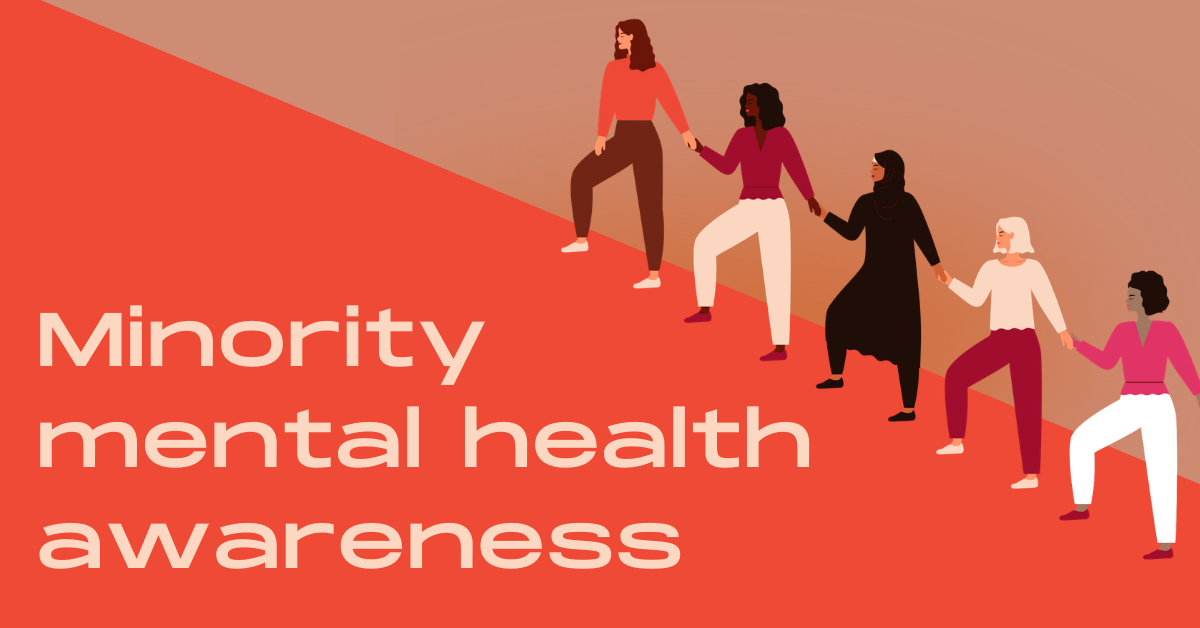 Work-Life Balance
July is National Minority Mental Health Awareness Month. Mental health has always been important, but has been an especially important topic to focus on during these last four weeks, when people of color have continued to suffer disproportionately from COVID-19 while also fighting for racial justice all across the country.
The issue is a compounding one: Black Americans are experiencing higher-than-ever rates of anxiety and depression while continuing to have less access to mental health services.
To continue the conversation, we wanted to highlight PowerToFly clients who are working to support the mental health of the people of color on their teams. Our hope is that employees and candidates seeing these initiatives will feel supported and encouraged—and that other companies will be inspired to follow suit.
Freddie Mac partners with the experts
"Supporting mental well-being is more important than ever. The global pandemic and recent civil unrest have shaped an environment that is especially ripe for generating emotional stress and triggers that may exacerbate or induce mental health conditions," explains Freddie Mac manager Sarah Crump. "We are committed to a stigma-free, inclusive culture and endeavor to support employees the best we can. We developed internal campaigns to share resources—including ones tailored for the Black community and allies—from our partner the National Alliance on Mental Illness. We also have increased communications around our Employee Assistance Program and raised the visibility of our workplace counselor."
Learn more about Freddie Mac here.
MINDBODY centers wellness in everything they do
"Mindbody recognizes the systemic inequalities surrounding an individual's wellbeing specific to mental health, especially people of a minority demographic," says manager Morgen Monie. "We are committed to providing our employees and customers an environment where you can be your authentic self as a part of our team, or when working with our team." She highlights specific initiatives available to employees:
Employee Assistance Program: paid-for visits for team members to meet with a medical professional, councilor, or advisor in topics pertaining to all dimensions of wellness.
Wellbeing Day & Volunteer Day: days given to employees to take care of themselves, their families, and give back to an organization of their choice
Free telehealth access, ensuring consistent access regardless of geography
Free virtual wellness classes taught by Mindbody team members, including yoga and meditation
Learn more about MINDBODY here.
Relativity makes it easier to ask for help
"People often feel shame in admitting mental health struggles, so it's vital to normalize having open conversations about it at home and in the workplace," says Senior Wellness & HR Program Manager Cherry Mangat. "Minorities face additional barriers such as fewer resources, less dialogue and more stigma, so they're less likely to seek help. Especially today, these factors are magnified. Relativity aims to foster an environment where everyone feels welcome, safe and free to be themselves. We've focused on key areas such as launching an employee resource group focused on mental health, adding the Headspace mindfulness app, offering company-wide training, and creating a role dedicated to employee wellness."
Learn more about Relativity here.
Procore creates a culture of inclusion
"As someone who struggles with anxiety and depression, I feel fortunate to work for a company like Procore that puts their employees first and encourages us to do the same for our families," says Cynthia Griffin, Senior Recruiter at Procore. "Procore's African Descent Council (PAC) has been a pivotal part of my growth at Procore and has given me a sense of belonging and community that I continue to lean on today. Through our partnerships with Joyable and ComPsych Guidance Resources, we also have access to counselors, coaching, and other interactive resources that provide us with personalized support."
Learn more about Procore here.
Smartsheet shifts priorities to center mental health
"With work and life becoming increasingly intertwined amidst a global pandemic and the fight for racial justice, employers have a responsibility to both support and actively encourage good mental health practices among their employees," says Katie Bouwkamp, Smartsheet's Director of Global Culture Communications. "Smartsheet has made this a priority, adding several employer-sponsored benefits this year, [including] BetterHelp online counseling, a paid mental health day, and a 10-session wellbeing series. We've also made space for employees to share their own experiences and resources, including an employee-led workshop on mental health during uncertain times. This combination of employer- and employee-owned initiatives has allowed for more authenticity as we continue promoting good mental health."
Learn more about Smartsheet here.
PwC uses tech to support self-care
"At PwC, people are given the 'green light' to talk with a trusted colleague or expert help," says a PwC spokesperson. "The firm offers a comprehensive set of benefits around mental health and well-being through their Be Well, Work Well initiatives, including providing free 24/7 access to a coach or therapist through a mental health app and new benefits including executive coaches that provide 1:1 and group well-being sessions, access to meditation apps and the creation of an internal social networking community. The firm has also introduced racial trauma counseling in conjunction with the six actions they are taking with respect to racial justice."
Learn more about PwC here.
MongoDB destigmatizes mental health
"We want to break the stigma around mental health and provide employees with valuable tools and the support they need, at work and beyond, to face life's challenges," says Danielle James, D&I Manager at MongoDB. "We offer mental health programs where employees can receive confidential assistance from qualified professionals, including Employee Assistance programs, and free access to Headspace and therapy sessions. We host company and department-specific days off to support mental health, and regularly organize internal events to destigmatize mental health, including an employee panel sponsored by the CEO and educational sessions with health partners. Learn more about our benefits and read one employee's mental health journey."
Learn more about MongoDB here.
Autodesk recognizes the importance of mental health
"Mental health is as important to our wellbeing as physical health," says Industry Marketing Manager Leona Frank. "Supporting the mental health of minority employees through robust programs and accessibility to resources recognizes the impact of racial trauma on the community. It is not easy to experience tragic and repeated examples of racial violence and injustice in our world, and then come to work and be fully present as if nothing has happened to our hearts and communities." She says that taking care of employees' mental health is "good business," noting, "Mentally healthy employees make better collaborators, can drive innovation, and are more productive. Overall, they have resiliency that allows them to respond effectively to critical business needs. At Autodesk, we are provided with tools and resources like Bravely that helps us connect with a professional coach, Flexible Leave policies, including extended paid time off, parental leave, and caretaker leave, and an Employee Assistance Program (EAP) that give employees access to confidential assistance."
Learn more about Autodesk here.
Raytheon Technologies fosters a culture of learning through experts
"Our Raytheon Technologies Employee Assistance Program (EAP) is a rich resource of information and resources to assist all of our employees," says Raytheon Technologies' Kaley Young. "We have on-site EAP consultants that provide short-term, solution- focused counseling to employees and their family members on a variety of issues, including those issues that impact employees from a minority background such as the effects of racism on mental health, medical care, and housing. Additionally, the on-site consultants [teach] seminars [like] 'Having Difficult Conversations During Times of Social Unrest.'"
Learn more about Raytheon Technologies here.
READ MORE AND DISCUSS
Show less
Loading...