GET EMAIL UPDATES FROM POWERTOFLY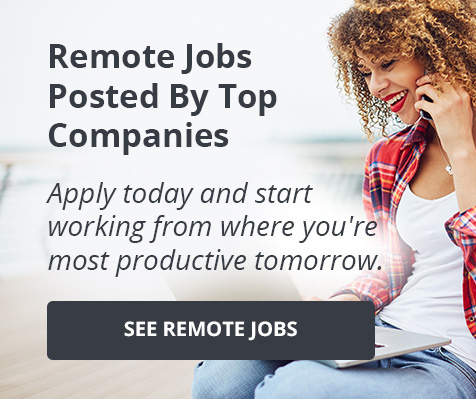 Zynga
💎 As a data analyst, you may already understand the importance of getting your message across when working with less technical disciplines. But do you know how you could improve your workflow to avoid mishaps? Don't miss these tips on effective communication that will help your day-to-day work life!
📼 Play this video to get three top tips from data analyst Rosa Colom Teruel, Manager, Data Science and Analytics at Zynga, on effective communication when working with other disciplines.
📼 Tip #1: Focus On Potential. The first of these data analyst tips on effective communication is to focus on potential when pitching an idea. Before implementing a model, it's impossible to know how well it will perform or how much impact it will have on business KPIs. As scientists, it can be tempting to say, "We can't know," which is true. However, you often need to provide estimates to prioritize projects and decide which ones you believe in the most. In these cases, it's helpful to focus on potential. Instead of a definite number, you can provide a projection for the worst-case / best-case scenario, even if it requires some guesswork. Business units and product managers use estimates all the time, accepting that they could be proven inaccurate once implemented in the real world for multiple reasons. The important thing is to understand why and then take these learnings into the next project.
📼 Tip #2: Not All Technical Details Are Relevant. Next up for data analyst tips on effective communication: Science needs to be objective, detailed, and reproducible. Processes and results must be delivered in order, so peers can follow and review completed work. This fact is essential when sharing projects within your team. But if you are presenting to other disciplines, Rosa encourages you to focus on what's relevant for business decisions. For example, how will the project improve the business? What can we learn about players or customers? And what's the plan for the future? Everything else can go in a technical document or an appendix, optional to those interested in additional details.
Data Analyst Tips on Effective Communication - Last Tip!
Tip #3: Communicate Conclusions First. In school and university, you learned to present conclusions last, starting with a problem statement, showing methodology, discussing results, and finally drawing conclusions. Research shows that this is not the way that our brains consume information. It is more effective to present your findings first, followed by results and methodology last (or in an appendix, if not relevant to the audience). This approach may seem counterintuitive because it goes against the chronological order of the work. However, by starting with conclusions, you're going to grab the audience's attention, and they're more likely to remember the takeaways afterward. If you're communicating in writing, listing conclusions first will also help. Even if not everyone reads the whole document, they will still get those takeaways, and conversations will continue to move forward.
📨 Are you interested in joining Zynga? They have open positions! To learn more, click here.
Get To Know Rosa
Rosa is a Data Scientist with 8+ years of experience in the gaming/tech industry and 4+ years leading data science teams. Rosa has vast experience in defining a data science roadmap and analytics strategy that meet product needs.
More About Zynga
Zynga is a global leader in interactive entertainment with a mission to connect the world through games.
To date, more than one billion people have played Zynga's franchises including, CSR Racing™, Empires & Puzzles™, Merge Dragons!™, Words With Friends™, and Zynga Poker™. Zynga's games are available in more than 150 countries and are playable across social platforms and mobile devices worldwide.
Founded in 2007, Zynga is headquartered in San Francisco with studios in the U.S., Canada, U.K., Ireland, India, Turkey, and Finland.
READ MORE AND DISCUSS
Show less
Videos
Is This Company Right For Me? 3 Must-haves When Choosing Where to Work


💎 So you've come to the final stages of the interview process, but you're still wondering: Is this company right for me? Learn three must-haves that will help you choose the best place to work!
📼 If you find yourself in front of a job offer thinking, "Is this company right for me?" play this video to get three top must-haves from Dionabel Espinola, Customer Success Manager at Veracode.
👉Want to work at Veracode? They're hiring! Check out the company's open jobs:
Solutions Architect, Channel (remote!) https://bit.ly/VeracodeSolutionsArchitectPTF
Senior Software Engineer (remote!) https://bit.ly/VeracodeSrSoftwareEngineerPTF
Principal Customer Success Manager (remote!) https://bit.ly/VeracodePrincipalCustomerSuccessManagerPTF
📼 Tip #1: Look For Work-life Balance. The first tip that will help you answer "Is this company right for me?" is finding an organization that has a true work-life balance. And what Dionabel means by that is a place that encourages employees to take time off, decompress, disconnect, and do the things they love, whether that's spending time with family or reading a book.
📼 Tip #2: Look For Career Growth. The next tip that will help you answer "Is this company right for me?" is making sure you apply to an organization where you will have career growth. Picture yourself there already. "If I work there, what's my next step? What do I want to do? What do I want to be?" And align yourself with that. And it's totally okay to reach out on LinkedIn to current individuals who have that role and ask, "Hey, what does the career path look like for this specific role?" As Dionabel recalls, it can get a little boring when you have a role that changes over time by title and not responsibility. So for her, it was crucial to continue being challenged, hence the huge career switch she made at Veracode.
Is This Company Right For Me? Last But Not Least Must-Have
The third must-have is diversity and inclusion. Dionabel says, "As a person that identifies as a person of color, I am Dominican, I'm very proud of my roots. I wanted to make sure that where I was going, things like this were being celebrated because I think this is what brings us even closer to each other."
Dionabel knows her must-haves may not be the same for everyone. So she highly encourages you to grab a pen and paper, jot down the top three things you must have at work, and at the end of the day, don't forget that you are your best advocate. Advocate for yourself and the things you want because no one else will do it better than you!
📨 Are you interested in joining Veracode? They have open positions! To learn more, click here: https://bit.ly/VeracodePTF
More About Veracode
Veracode delivers the application security solutions and services today's software-driven world requires. Veracode's unified platform assesses and improves the security of applications from inception through production so that businesses can confidently innovate with the web and mobile applications they build, buy, and assemble as well as the components they integrate into their environments.
Veracode's powerful cloud-based platform, deep security expertise, and systematic, policy-based approach provide enterprises with simpler and more scalable ways to reduce application-layer risk across their software infrastructures. Veracode serves hundreds of customers across various industries, including nearly one-third of the Fortune 100, three of the top 4 U.S. commercial banks, and more than 20 of Forbes' 100 Most Valuable Brands.
0:00 The Perfect Work-life Balance
0:09 Introducing Veracode
0:26 Tip 1: Work-life Balance
1:21 Tip 2: Career Growth
2:11 Tip 3: Diversity and Inclusion
2:51 Tip Summary
3:34 Share Your Own Tips!
#Veracode #jobmusthaves #TopTips #workatVeracode #PowerToFly #careeradvice
READ MORE AND DISCUSS
Show less
Loading...