GET EMAIL UPDATES FROM POWERTOFLY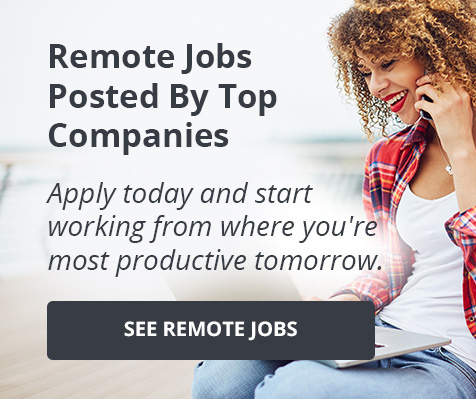 Videos
💎 Prepare for your interview with engineering hiring managers using some actual examples of go-to questions!
📼 Press PLAY to hear tips from Ami Kumar and Sarah Schell, both Directors of Engineering at GameChanger, on how to prepare for your interview with a hiring manager. They shared some of their favorite questions to ask candidates.
📼 What's the assessment of soft skills like during an interview with a hiring manager? Ami and Sarah, as Directors of Engineering, assess a combination of technical skills and soft skills during your interview. From a softer side, they'll ask you to think about how the changes you're suggesting would impact the users as well as your past experiences and what you learned along the way. When doing so, it's important to provide context. Some questions candidates will be asked are: Who were you working with? What were the objectives? What was the conflict? What options were considered? What were the trade-offs? And most importantly, what was your specific role in that situation?
📼 There are so many different questions that you can ask the hiring manager at the end of the interview, not only for engineering roles but for any role you'd like to apply for. Some great questions to ask are: What is your day-to-day going to look like? What tools and technologies will you get to learn? What kind of growth opportunities and learning opportunities does the company offer? Showing that you're trying to visualize life inside the company helps you stand out to the interviewer.
Last Tip For Your Interview With an Engineering Hiring Manager
To improve your chances of getting hired at GameChanger, Sarah recommends focusing on a couple of areas. First, always work on improving your craft, whether it's writing the swift code, learning about testing patterns, or performing data analyses. Second, Sarah looks for candidates who can work effectively in a team. This means having the ability to collaborate, mentor, be mentored, articulate novel ideas, give feedback, and even respectfully dissent.
📨 Are you interested in joining GameChanger? They have open positions! To learn more, click here.
Get to know Ami and Sarah
Ami Kumar is currently a Senior Engineering Manager at GameChanger Media, Inc. and she's getting her Master's degree in Machine Learning at Georgia Tech. She graduated from Columbia University's Fu Foundation of Engineering and Applied Sciences with a major in computer science, following the applications track.
Sarah Schell has been a part of the team at GameChanger for more than four years now. She started as a Data Scientist, and after being the Data Science + Data Engineering Manager, she's now become the Director of Engineering at the company.
More About GameChanger
GameChanger is a dynamic technology company based in New York City with teammates working remotely to solve some of the biggest challenges in tech. They have more than 550,000 youth sports teams on their app and they deliver live video streaming, scorekeeping, and team communication tools that connect families to the most important game of the week.
READ MORE AND DISCUSS
Show less
Stash
Below is an article originally written by Kristin Hanes for PowerToFly Partner Stash, and published on October 6, 2017. Go to Stash's page on PowerToFly to see their open positions and learn more.
Once you've been out of the job market, it's tough to get back in. Whether you chose to travel, raise your family, or were sidelined due to a layoff, applying for a new role after a long time away can be intimidating.
But if you are thinking about dusting off your resume, now is as good a time as ever to do it.
The economy has recovered from the financial crisis, unemployment is at a multi-decade low, businesses of all kinds are hiring, and wages are increasing.
"Now is an excellent time," said Brandi Britton, district president of OfficeTeam, a company that specializes in staffing. "The employment market is very good right now, and there are a number of opportunities."
The most in-demand jobs she's seeing? Administrative assistants and executive assistants across all industries, as well as customer service professionals.
Here are Britton's tips for job seekers who've been out of work for any period of time.
Brush up on your interviewing skills
You might feel silly doing it, but practicing for your interview will help you nail the job you want.
Britton advises getting a friend or family member to ask common interview questions, many of which can easily be found online. Rehearse those answers extensively, and have your helper throw in a few random questions so you can practice answering on the fly. That way, you'll sound genuine when you're interviewing on the actual day.
Then, once you know who you're interviewing with, do some research. LinkedIn can make it easy to see what an interviewer has been working on and his or her past professional experience.
Tell employers up front that you took time off
It's important to address a large gap in employment up front, but you also don't have to go into great detail about why you haven't been at work. You can say you were out for personal reasons or family matters, and just leave it at that.
Amit Melwani, 30, needed a job after taking two years off to travel around the world with his wife. When he came back to San Francisco, he dove back into the job market in order to find a position similar to his old one in software sales.
"I prepared extensively, researched every company for hours, wrote out answers to 25 interview questions and rehearsed how to deliver my answers," he said. Melwani said he sought out positions at companies where he felt confident he could succeed.
Even though some prospective employers gave him push back about taking so much time off work, he landed a job in San Francisco in about six weeks.
Update your technical skills
In this marketplace, strong talent is hard to find. What will ding you is if you haven't kept your technical skills up to date, Britton says.
"I would recommend that if someone has been out of work for a long time that they take some classes to help them make their technical skills more relevant," Britton says. "These are traditional software programs like Microsoft Word, Outlook, which are the most commonly-used programs companies require at a minimum."
Don't want to spend money on a class? Volunteering can be an ever better option. Employers like to see practical, recent, relevant experience, Britton says. Learning skills at an unpaid job can build experience that can lead to paid work.
Ask for an informational interview
It may feel awkward at first, but asking for an informational phone interview can really help you find a job. Most people are willing to give you 5 to 15 minutes of their time for a quick call about their position and company, Britton says. And it's a great way to network.
"You can contact a manager of a company or department you're interested in and ask them how they got started, what they would suggest you do to get into a company like theirs and back into the workforce," Britton says. People are usually ready to help other people, and it helps the job-seeker understand the company and the job.
Melwani says he was definitely ready to get back into the workforce after traveling, and he has some tips of his own for people ready to find a job.
"If you can show them you're ready to get back to work, are excited, and have polished up your skills, it's a non-issue," he says. Here are some other things he advises: Have a plan of action. Figure out your criteria for the company size, your job role, compensation, and specific industry. Then speak to as many people as you can who can help you out with direction. Prepare for for interviews by rehearsing answers to questions.
"And don't apologize for your time off," Melwani says. "Make it clear you're ready to get back to work."
By Kristin Hanes
READ MORE AND DISCUSS
Show less
Loading...