GET EMAIL UPDATES FROM POWERTOFLY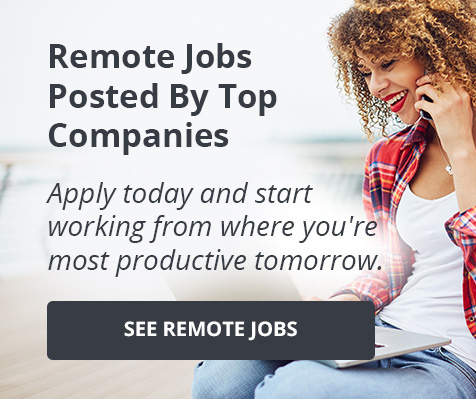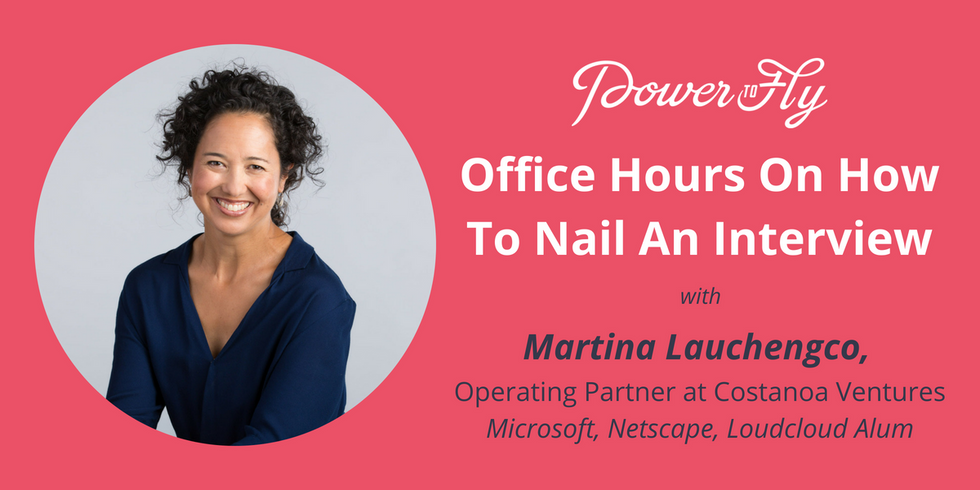 Companies That Care
Plus: Live Interview Tips From A Female Tech Exec
With over 25 years at Microsoft, Loudcloud, and now as a Silicon Valley Operating Partner who works with countless founders, Martina has interviewed technical talent and hundreds of product managers, product marketers, and marketing execs. I'll be hosting a lunch and learn with Martina for you to ask questions on how to conduct a great interview, what makes a good follow up and more. Now is your chance to learn from an expert interviewer who isn't a recruiter!

Become a VIP here to join us on May 22nd, from 1-2 PM EST. Spots are limited so sign up now and we'll send your access code!

- Katharine

FEATURED COMPANY OF THE WEEK: 33ACROSS
The toughest crossword puzzles can be solved if you decipher a large horizontal word in the middle of the puzzle. In many difficult puzzles these are often around 32 or 33 across. 33Across unlocks the puzzle of quality online advertising - and they offer these amazing benefits:
Company Equity - nice to have
Flexible PTO - Holiday schedule and personal days
Stocked Kitchen - weekly catered meals and access to perk programs
Healthcare - great medical benefits, plus flexible spending accounts, and commuter benefits
Named Best Publisher Technology by Digiday, 7+ years and counting
AMC - Associate Manager, Marketing - NY, United States
AppNexus - Systems Architect I - NY, United States
Blockstack - Research Scientist - Remote
Bluecore - Senior Product Manager - NY, United States
CenturyLink - Lead Sales Engineer - Miami, FL
Dow Jones - Assistant News Editor - New York, NY
FTI Consulting - Internal Auditor - Mclean, VA
General Assembly - Part Time Digital Marketing Instructor - San Francisco, CA
Intent Media - Front-End Software Engineer (Mobile) - New York, NY
Optoro Inc. - Lead UX Designer - Washington, DC
OUTFRONT Media - Account Executive - Grand Rapids, MI
Philo - Frontend Developer - San Francisco, CA
S&P Global - Director, Security Architecture - Denver, CO
Sapient Consulting - Compensation & Benefits Analyst - Multiple Locations
Stash - SEO Growth Manager - New York, NY
Thales - Network Engineer - Melbourne, FL
Thrive Global - Recruitment Coordinator - New York, NY
READ MORE AND DISCUSS
Show less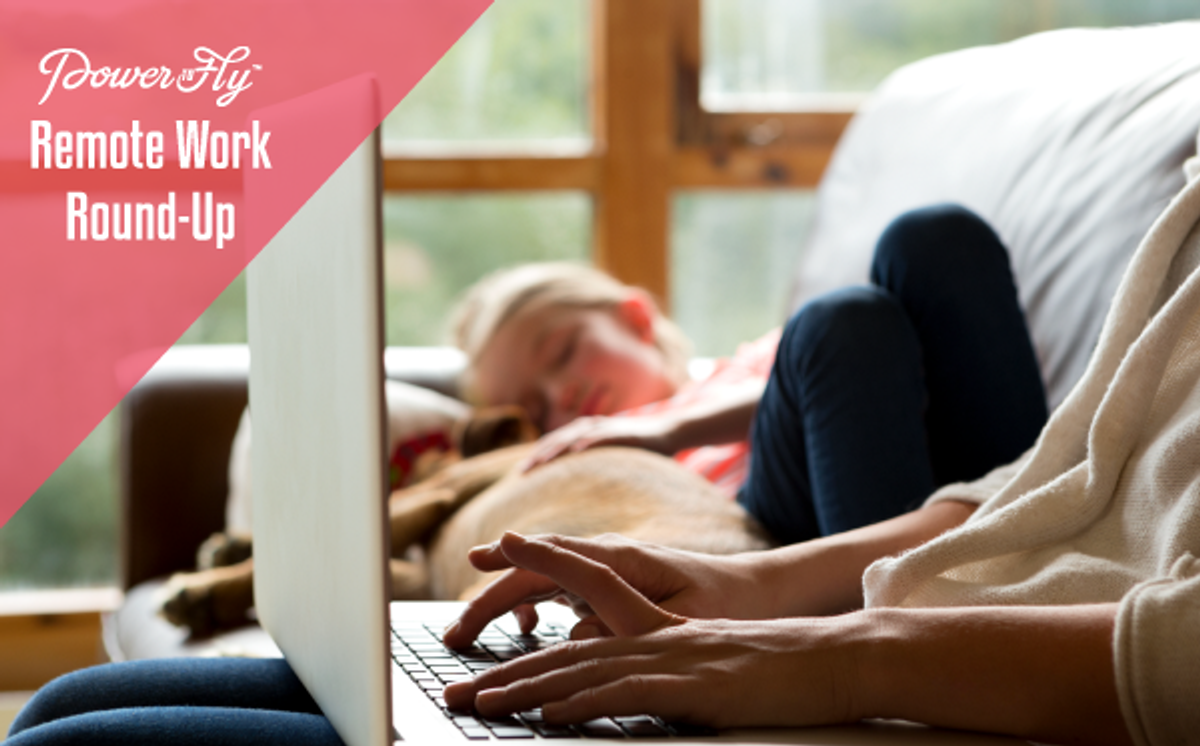 Jobs
These 10 Remote Jobs Won't Be Open For Long
Apply to one of our featured fully remote jobs below or visit our online jobs page for even more opportunities!
READ MORE AND DISCUSS
Show less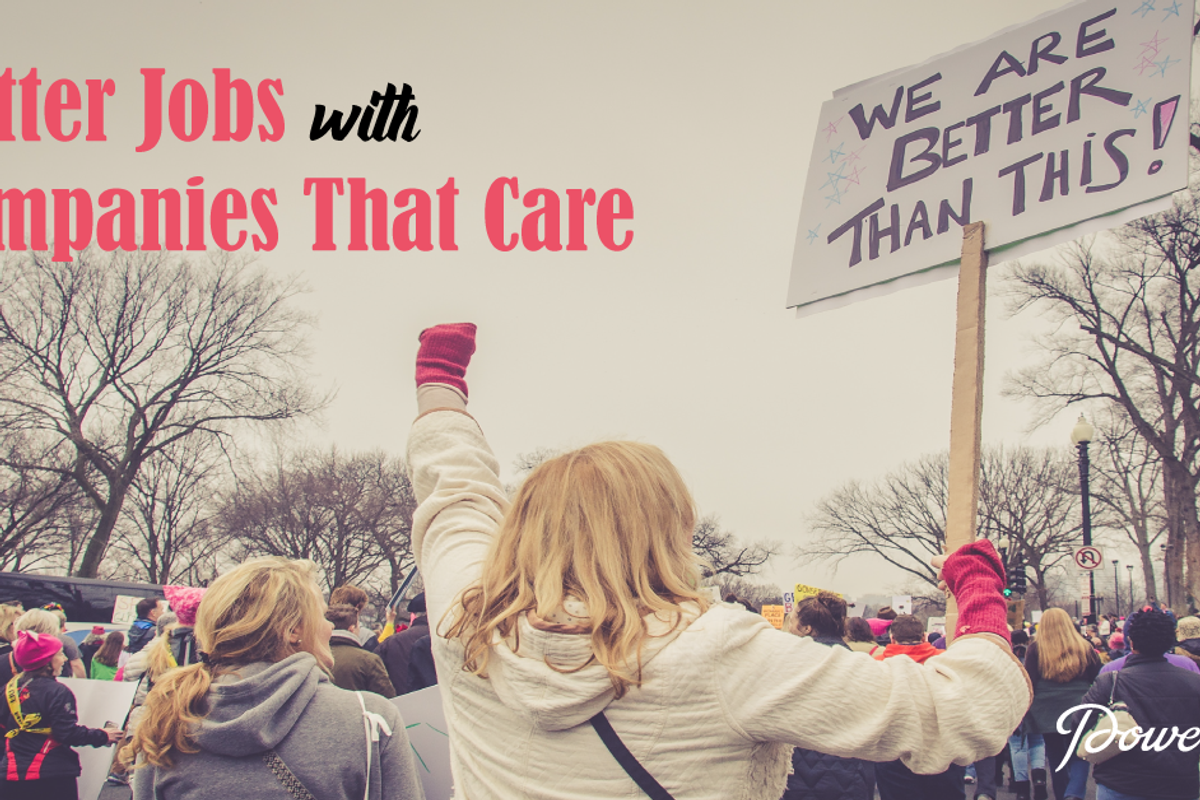 Companies That Care
These Companies Want Your Opinion- And They're Hiring
Spring has just begun, and already over one million people have participated in marches for change this year in the United States alone. These movements are not only altering the way we talk about issues, but they are reiterating the importance of getting your voice heard- whether you're on the National Mall or sitting in a boardroom. It's our mission at PowerToFly to connect you with companies that want to hear what you have to say. No voice is too small to make a difference, and we hope to continue empowering you to demand the changes in the workplace that will impact our generation and generations to come.

FEATURED COMPANY THAT CARES: SAPIENT CONSULTING
Sapient Consulting has a dynamic team with an entrepreneurial spirit. It's no surprise that they've received a perfect score on HRC's Corporate Equality Index for LGBTQ inclusive workplaces. They also have these amazing benefits:
Medical, Dental, Vision - must haves
401k and Life Insurance - awesome
Flexible time off - both vacation and sick time
Parental Leave - with pre and postnatal benefits!
Back-up child and elder care - great to have
Tuition reimbursement - grow your skills
Discounts on vendors - did someone say shopping spree?
For more choice opportunities with companies that care, check out our
jobs
page, or see below.
Apartment Therapy Media - Account Executive - New York, NY
CenturyLink - Senior Inside Relationship Manager - Tulsa, OK
Deloitte - Performance Engineer - Hermitage, MO
Dow Jones - Head of Networks - Princeton, NJ
Forward - Head of PR - San Francisco, CA
Intent Media - Full Stack Software Engineer - New York, NY
Kargo Global, Inc. - DevOps/Systems Engineer - New York, NY
L3 Technologies - Talent Acquisition Specialist - Salt Lake City, UT
Managed By Q - Director of Design - New York, NY
NBCUniversal - Product Manager - Stamford, CT
Raytheon - Sr Systems Engineer I - Dulles Town Center, VA
Sapient Consulting - Associate Creative Director - Newport Beach, CA
Synchrony Financial - Inside Sales Representative - Phoenix, AZ
READ MORE AND DISCUSS
Show less
Loading...