GET EMAIL UPDATES FROM POWERTOFLY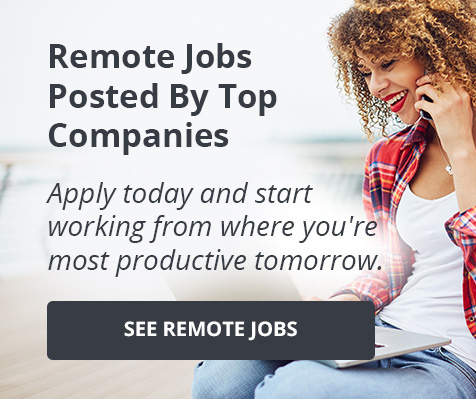 Okta, Inc.
💎Check out the sales job openings at Okta! Watch the video to the end to learn all about working on the Sales team at Okta.
📼 Don't miss the job openings at Okta if you want to kickstart your career in Sales. Meet Rachele Zamani, Business Development Associates Manager at Okta, who will explain why Okta is a place where you can thrive and what they are looking for in candidates.
📼Check out the job openings at Okta to kickstart your career in Sales! The Business Development Associate role is an entry-level role that does not require any sales experience. Customer service experience is a plus. Everyone is welcome to apply to any of Okta's BDA (Business Development Associate), BDR (Business Development Representative), or SDR (Sales Development Representative) roles, even if you have a non-traditional background or if you do not hold a degree. While all of their positions are remote, Okta is finding out that each team is benefiting from spending some time in the office, so they want to make sure their talent can commute to an office with ease. And this is why they're looking for talent in the Bay Area, the Seattle region, the Chicago region, as well as their D.C. region.

📼 To apply for any of the job openings at Okta, it's essential to understand the company's mission to show how you align with it. As Rachele explains: Okta's mission is to improve the connections between people and tools to make companies more productive and secure. Their vision is to be a platform that enables any company or any person to use technology. As sales representatives, you will be on the front line; being the liaison between product value and customers. So it's incredibly important that the sales teams bring a solution-based approach, a very friendly attitude, and an opportunity to create lasting relationships that Okta knows to make a huge impact with their customers.
Job Openings At Okta - Showing a Strong Desire Is The Key
Okta is always looking for folks who have a strong desire to be in tech sales, but perhaps they are unsure of where to begin. Rachele loves speaking with candidates who have diverse backgrounds and experiences, that perhaps have been in customer service roles, and are unsure of how to leverage their skillset; their customer service skillset, their relationship skillset, or perhaps their desire to connect with people. All of those skills transfer really well to sales, and you would be surprised at how well those folks do on their sales teams.
🧑💼 Are you interested in joining Okta? They have open positions! To learn more, click here.
Get to Know Rachele
An experienced Program Leader, Coach, and "Talent Spotter" with over a decade of experience in leadership roles, Rachele has managed and developed effective teams of diverse leaders across multiple departments. As a coach, her goal is to empower individuals to reach their full potential and break barriers to elevate their careers. If you are interested in a career at Okta, you can connect with Rachele Zamani on LinkedIn. Don't forget to mention this video!
More About Okta
Okta powers identity for the internet. They are a trusted partner to businesses worldwide and give their customers the confidence to reach their full potential. Since 2009, they've secured some of the world's most innovative companies.
READ MORE AND DISCUSS
Show less
SeatGeek
💎 Breaking into a tech career may seem overwhelming when you come from a non-technical field of work, but don't worry! Watch the video to the end to learn how to set yourself up for success.
📼 Play this video to get three top tips for breaking into a tech career! You'll hear from Allie French, Senior Software Engineer at SeatGeek, whose experience will help you reach your dream job in coding for a living.
📼 Breaking Into Tech Career Tip #1: Stay In The Present. Try to stay in the present and keep your focus only on the next couple of steps in your journey. Give yourself the space to learn a particular skill without worrying about how to position it on a resume or show it off in an interview. Focusing on one thing at a time will allow you better visibility into whether you're succeeding at learning it or need to seek additional support. Having the attitude of 'Let me just see if I can learn this next thing', and doing that repeatedly, will get you far. That's how Allie got to where she is today!

📼 Breaking Into Tech Career Tip #2: Bring In Your Non-Technical Skills. Working on a project that's relevant to your interests is a great way to showcase your work and show your potential employer who you are as a person. And the more enthusiasm you have for your work, the more impactful you'll be as a job candidate. One of Allie's projects during bootcamp was creating a website that she could use to visualize quilt designs. It was great to showcase her hobbies while also learning about making web applications during the interview process. Some skills that you've developed during previous jobs are also valuable to your engineering career, and should be highlighted during interviews. For example, in Allie's advertising career, she had a client-facing role. Those skills ended up being relevant to the work that she does today with business stakeholders and engineers on other teams at SeatGeek. Consider what organizational or problem-solving skills you've built in your work. All jobs can be considered relevant in some way!
Breaking Into Tech Career - Tip #3: Never Stop Learning
Whether you're a student or a staff engineer, there is no end to the learning process. If you're ready to interview for coding jobs, you've built many skills and you're ready to show them off. Be proud of all the work that you've put in to get there and get ready for an exciting career of more learning! Success in this job requires curiosity and a willingness to adapt to new tech and design patterns.
📨 Are you interested in joining SeatGeek? They have open positions! To learn more, click here.
Get to Know Allie French
Allie is a long-time New Yorker, originally from the Chicago burbs. An engineer with a passion for making things -- when it's not code, it's knitted items, quilts, and dinner for friends. If you are interested in a career at SeatGeek, you can connect with Allie French on LinkedIn. Don't forget to mention this video!
More About SeatGeek
SeatGeek is the #1 rated ticket marketplace for live events. They are also a global primary ticketing system and their customers include major sports teams and venues such as the Brooklyn Nets, Dallas Cowboys, Manchester City Football, and Jujamcyn Theatres (Book of Mormon, Hadestown, Springsteen on Broadway).
READ MORE AND DISCUSS
Show less
Nestlé USA
💎Wondering how to kickstart your career in marketing? Don't miss these top tips! Watch the video till the end to get insightful tips that'll help you launch your career.
📼Get three top tips to kickstart your career within the marketing field. Play this video to get simple and actionable strategies you can apply to take your career to the next level. You'll hear from Danielle Foster, senior talent advisor at Nestlé USA, who supports company marketing efforts and knows all about marketing career growth.
📼 To kickstart a career in marketing, Tip number one is to know your story. Marketers are natural storytellers. At Nestlé USA, they want to know yours. As Danielle says, "Tell us how you've built your career. Tell us how you've gotten to your roles. Talk a little bit about your passions and your interests. We love a great story; let us know what that is."

📼 Kickstart your career in marketing: Tip number two is to network. There is a saying you may have heard, "It's all who you know." Danielle's suggestion is to take the opportunity to reach out to as many people as you can—authentically. Build those relationships, coffee meetings, and LinkedIn connections! Networking is a great way to learn and extend your reach. So, her suggestion for you is to absolutely put yourself out there!.
Kickstart your career in marketing - Tip #3: Know Your Industry
What are the hottest trends? What's happening in the marketing space? It's important to stay educated inside your industry. Follow the latest and greatest, whether it's a brand, digital-related, or e-commerce, which is, in Danielle's words, super hot right now. Adweek is a wonderful resource to explore! So make sure that you are entirely in the know and educate yourself to be at the top of the list when it comes to what's happening in marketing.
📨 Wondering what it's like to work at Nestlé USA? Check out their job openings! To learn more, click here.
Get to Know Danielle
Danielle Foster has eight+ years of experience in project management, client relations, talent management with prominent organizations within CPG, hospitality, consulting, intelligence and tech. At Nestlé USA, she is in charge of attracting marketing talent around the globe that innovates brand consumer products. Danielle has a knack for helping people make life-changing decisions with honest and authentic advice. She is a creative type at heart and loves people, so she has always been keen to partner with marketing professionals. Her love for strategic partnership and innovative talent outreach through marketing campaigns and collaboration is evident in her work. Outside of being consumer-obsessed, she loves innovation, branding, traveling the world, a great cup of coffee (Nespresso!), and building and nurturing relationships. If you are interested in a career at Nestlé USA, you can connect with Danielle on LinkedIn!
More About Nestlé USA
Foods people love. Brands people trust. And a career that nourishes your future like no other. With a global presence and incredible brands – from beloved icons to new category disruptors – there are opportunities to make an impact on an enormous scale. Nestlé USA is a place where underrepresented talent can thrive. Diversity and inclusion are their everyday reality. Nestlé USA provides an inclusive workplace built on dignity and respect and generates equal opportunities for everyone. In their work environment, employees feel valued, respected, and heard.
READ MORE AND DISCUSS
Show less
Loading...