GET EMAIL UPDATES FROM POWERTOFLY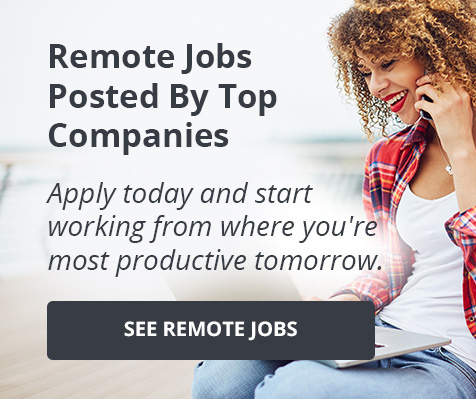 33Across
Below is an article originally written by PowerToFly Partner 33Across, and published on January 18, 2019. Go to 33Across' page on PowerToFly to see their open positions and learn more.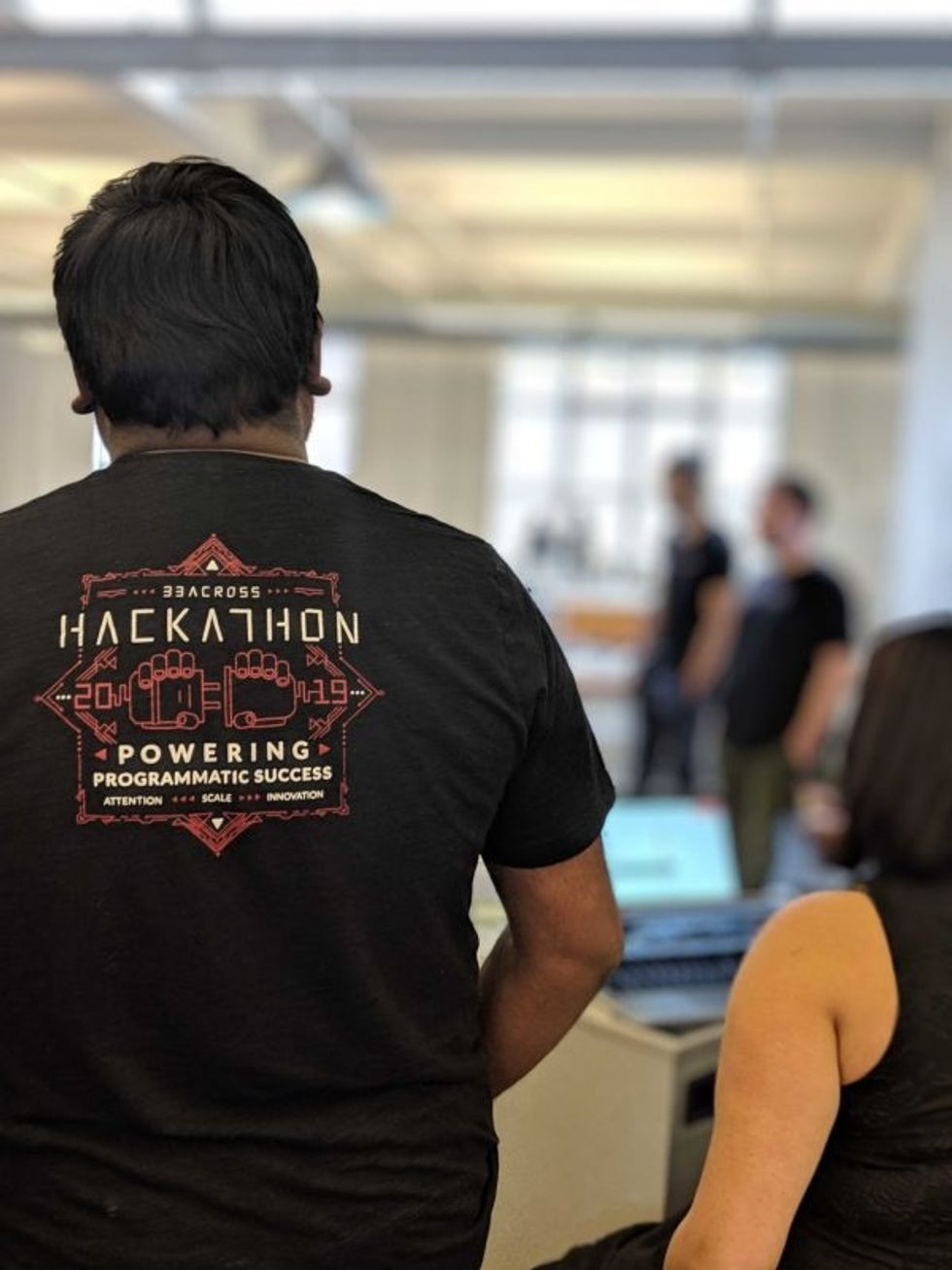 2019 33Across Hackathon
Feelings of pride, triumph, excitement, awe, and maybe a touch of disappointment are running through the 33Across offices as our 6th hackathon just wrapped. In just 24 hours, 10 teams across the US and India worked together to create hacks based on 3 different themes: Attention Platform, Technology & Innovation, and Process & Efficiency.
Unlike more traditional hackathons, our hacks have cross-departmental participation with team members spanning from operations, sales, product, and engineering. Typically, this inclusiveness gives the hacks a better chance for becoming viable products and solutions.
And the actual hacks? The amount of enthusiasm to lead our business forward became clear through not just the technical ingenuity but how every team's presentation tied back to business outcomes specific to 33Across. Our judges certainly did not have an easy job deciding who the winners were in each category.
The winners are:
Technology/Innovation
Voltron (Alex M, Drew, Lifei, Gil, Ujwal): Ad Quality Image Classifier
Attention Platform
Coconut Tart (Ashley, Blair, Derek, Maayan, Mike, Pallavi): Privacy Compliance Automation
Process/Efficiency Improvement
Alama (Alex R, Aparna, Arthur, Lauren D, Mark): Partner Integration Metrics Querying & Alerting
Popular Choice Award
1337h4x0r5 (Adam, Kush, Patrick, Saajan, Sasha): Dynamic and Configurable Alerting System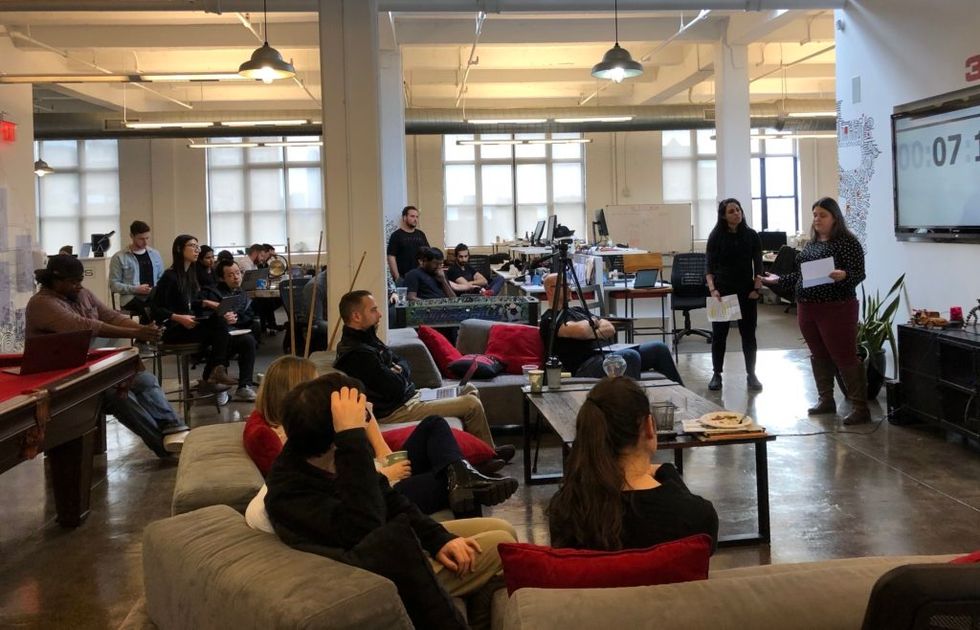 Hackathon teams present to the entire company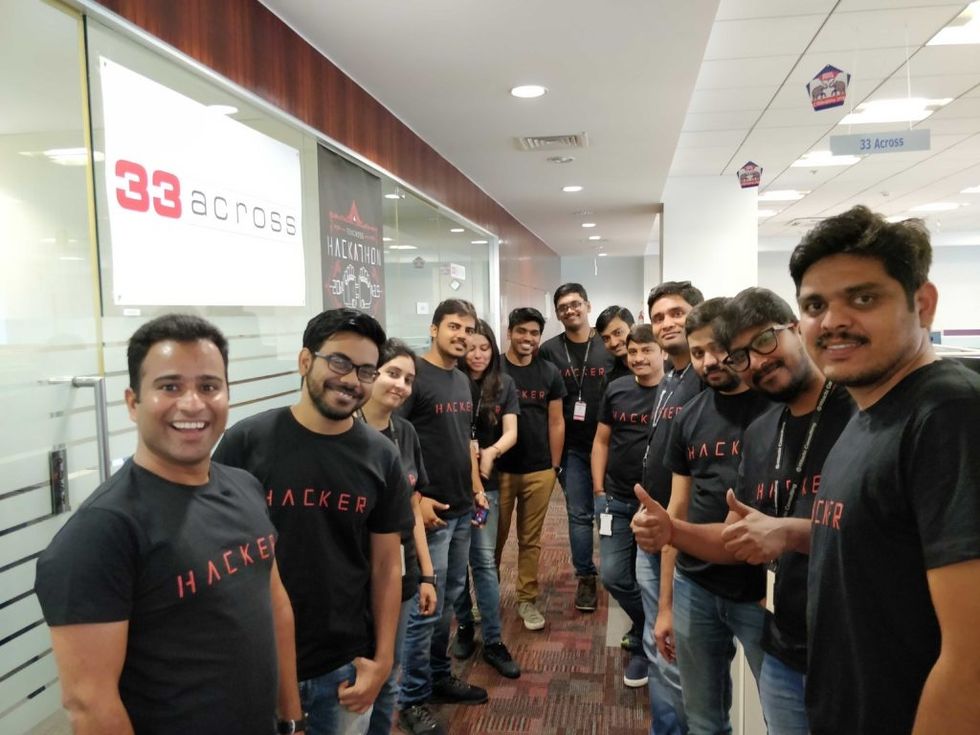 While the US teams were sleeping, the teams in India were in full swing of the 33Across Hackathon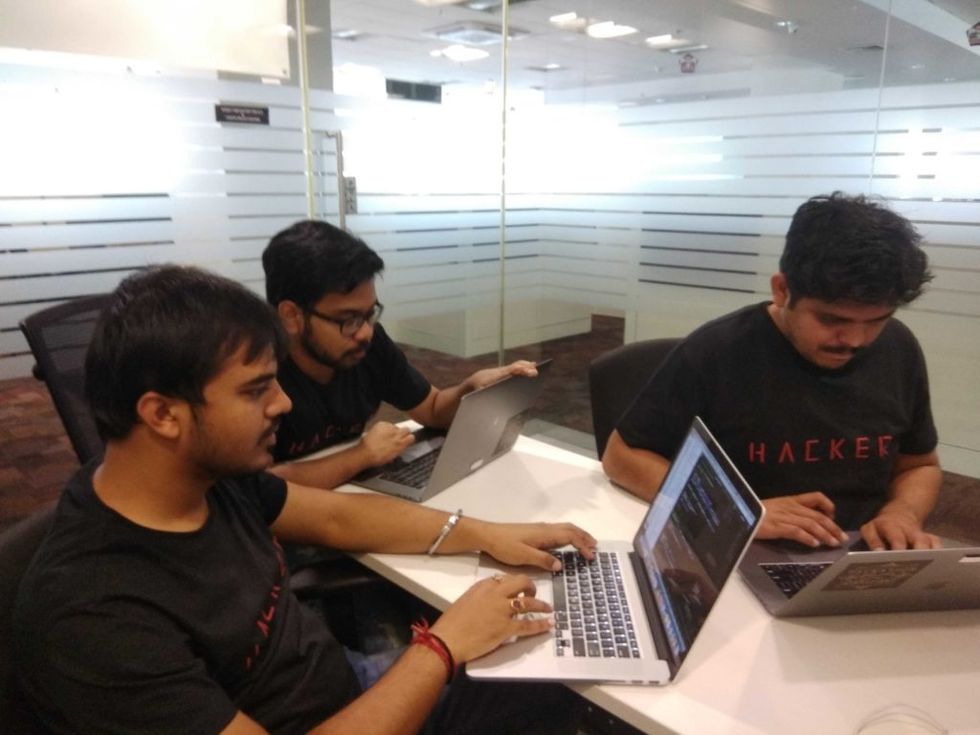 On the other side of the World, our India participants had to record their presentations in advance.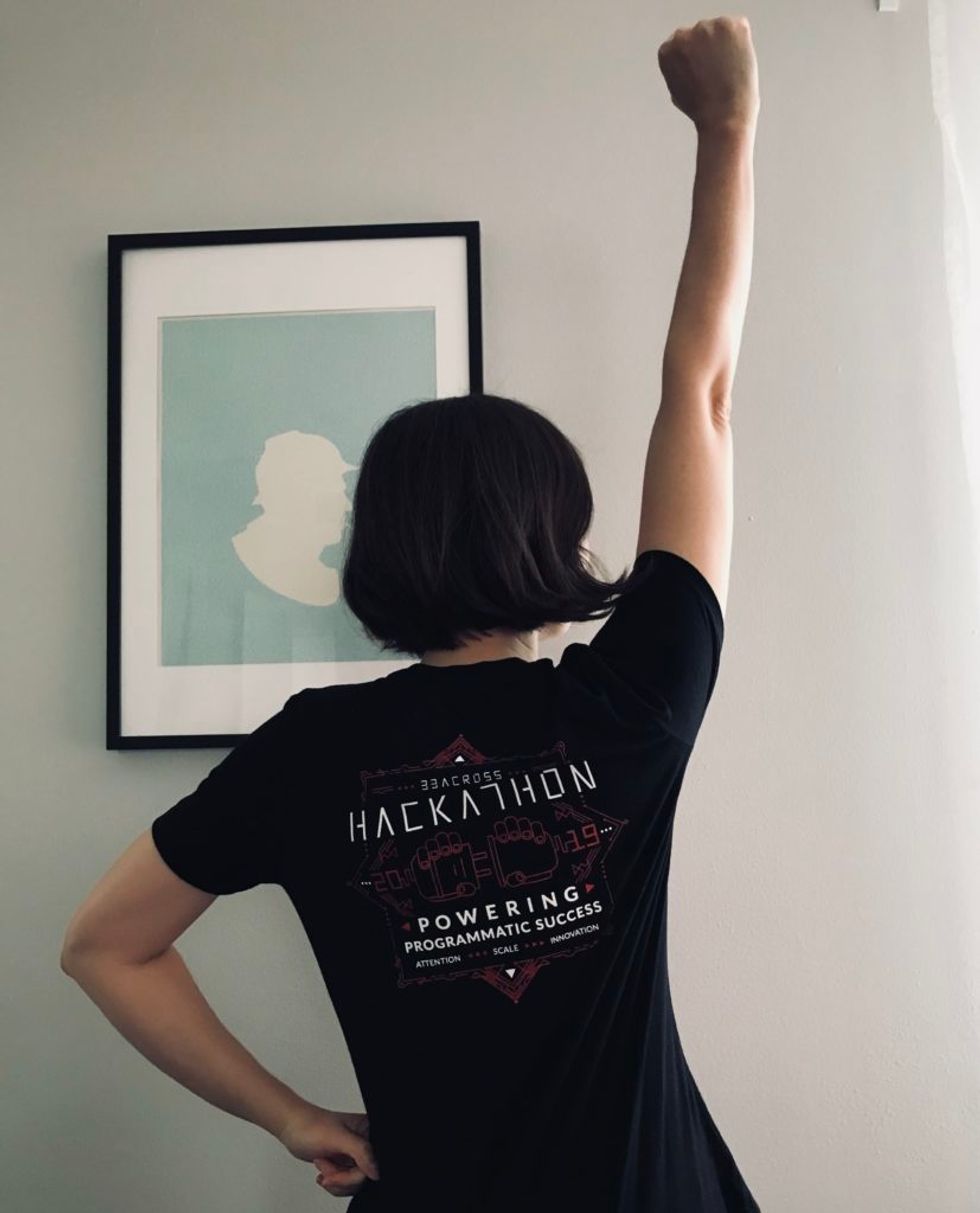 Even our remote colleagues felt the Hackathon vibe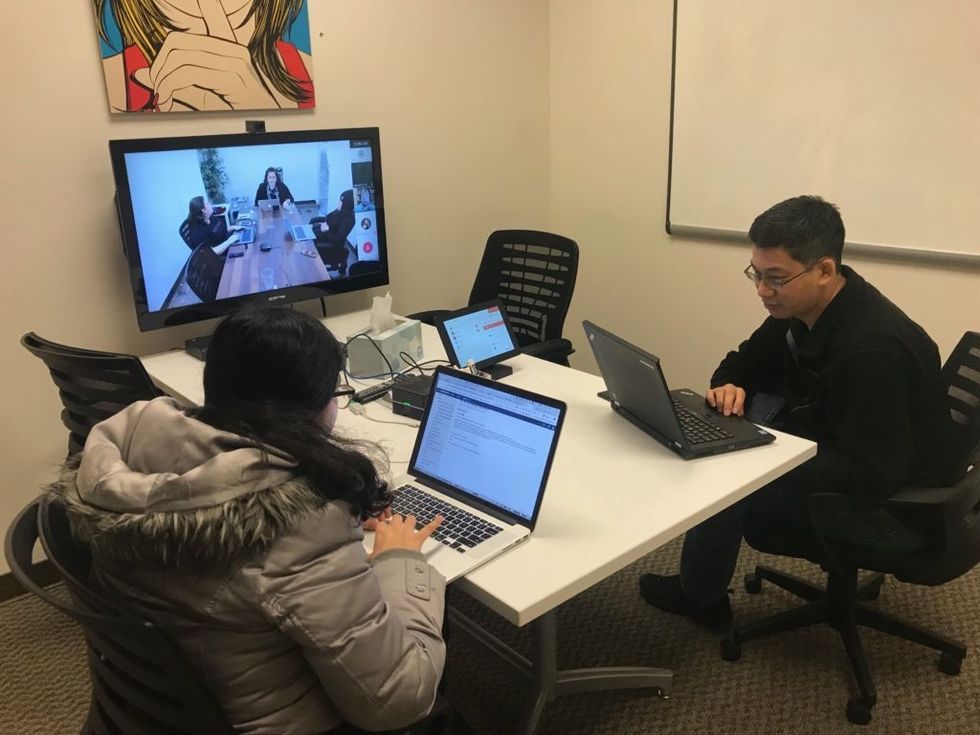 Teams composed of members from our Sunnyvale and NYC offices managed the time difference to brainstorm ideas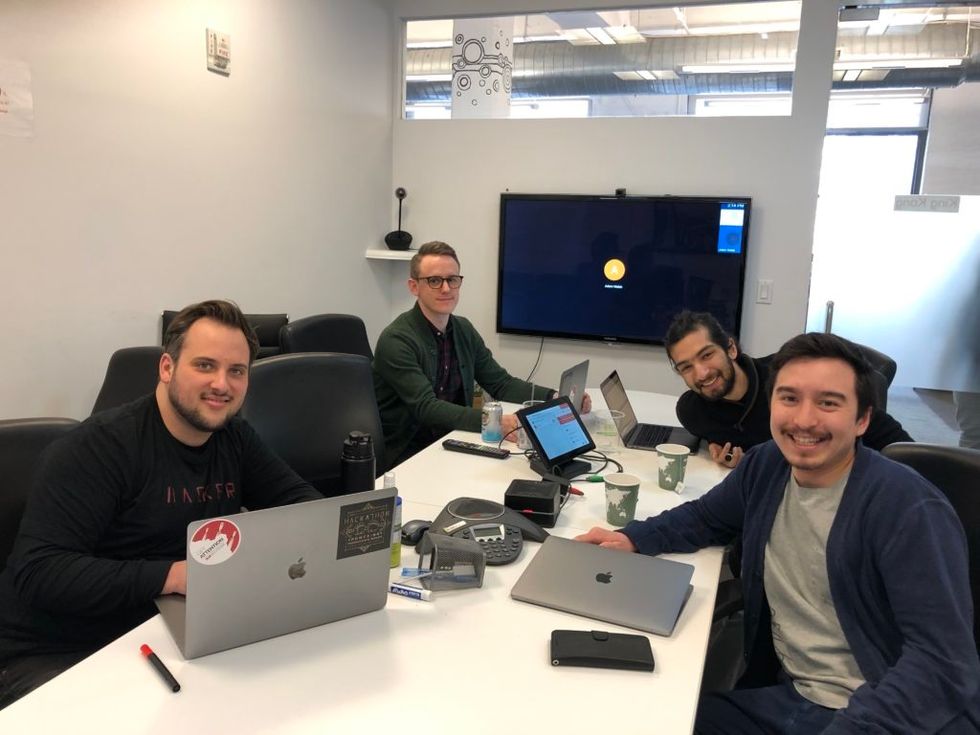 Team 1337h4x0r5 in mid-hack
READ MORE AND DISCUSS
Show less
33Across
Below is an article originally written by Erica Roane at PowerToFly Partner 33Across, and published on May 4, 2018. Go to 33Across' page on PowerToFly to see their open positions and learn more.
It's always better to give than to receive, especially when it comes to our veterans. While 33Across is a company invested in all things technology, we also understand the importance of giving back to the community.
Last week our CRO Miles Dennison supported The Home Depot during the their 2018 Marketing Foundation Event.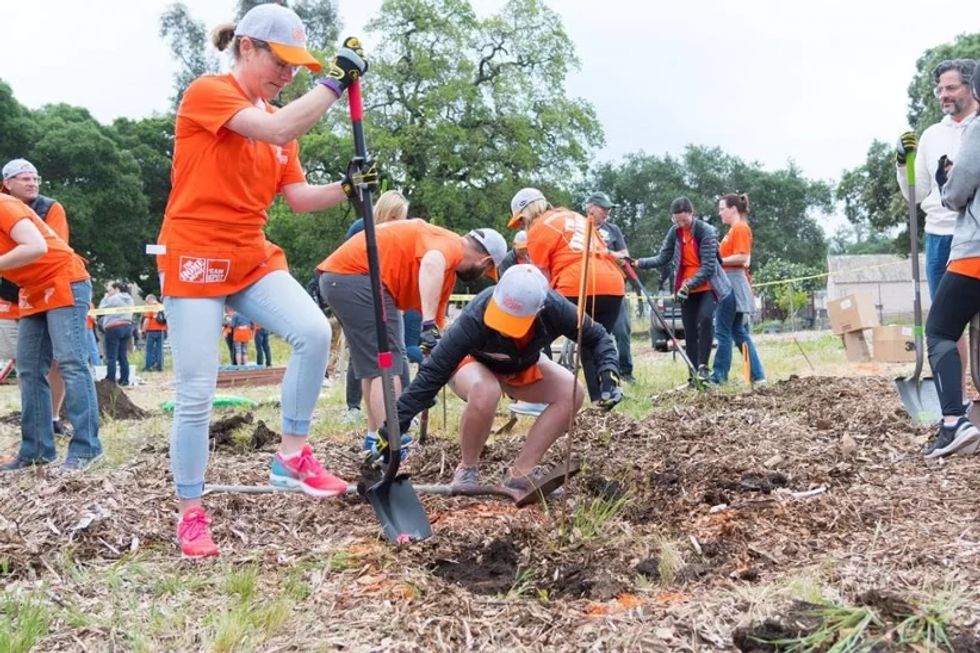 Miles, alongside other volunteers, made improvements at The Yountville Veterans Home. The team renovated the kitchen as well as installed a new batting cage for the residents.
If you're looking for more ways to get involved in your community and would like to learn more about The Home Depot Foundation please click here.
READ MORE AND DISCUSS
Show less
33Across
Blair Pecka Shares How Courage and Passion Will Get You Far
Below is an article originally written by PowerToFly Partner 33Across, and published on September 22, 2017. Go to 33Across' page on PowerToFly to learn more.
No risk, no reward – that's the theme of this Friday Fives. Blair Pecka shares her career journey into product management and how determination and hard work led to her recent promotion to vice president of product. We'll also learn about product management misconceptions and one of her all-time favorite movies.
How did you break into Product Management?
I started out as an Account Executive for a local television affiliate in Upstate NY. When the television industry started evolving and moving online I became fascinated with the concept of digital advertising. With that, I packed my bags and moved to NYC. I worked for companies focused on building out custom creative solutions for top brands, agencies, and publishers. From there, I transitioned rather organically to various product roles spearheading the strategy and build-out across of varies platforms and technology. I didn't know where my career would lead then but I knew every opportunity was a chance for me to learn and evolve.
Product management certifications courses are becoming popular. What's your opinion on these courses vs. on-the-job training?
Ultimately, you'll want to have a balance of both. There are benefits to certifications and courses; they can provide you with valuable frameworks that can be applied throughout your career. I feel strongly that the value you obtain from on-the-job training is irrefutable. When you're living it first hand, your mistakes and your successes are real. These experiences shape who you are and mold your career path.
As the Vice President of Product, what is your biggest challenge?
By far the biggest challenge is being everywhere at once. Product is at the intersection of where all the groups within the organization come together. My role works very closely with engineering, operations, sales, and marketing to ensure not only that our products launch successfully but that we are also available to provide additional support when it is needed most.
What is the biggest misconception people often have when it comes to product management?
The biggest misconception is that product owners are the same as project managers. While sometimes product owners may need to put on their project management hats, it's not fundamentally apart of a product owners role and responsibilities.
What movie do you watch every time it comes on tv?
Independence Day. Hands down! One of my favorite quotes to this day is, "I could have been at a barbecue!"
READ MORE AND DISCUSS
Show less
Loading...