GET EMAIL UPDATES FROM POWERTOFLY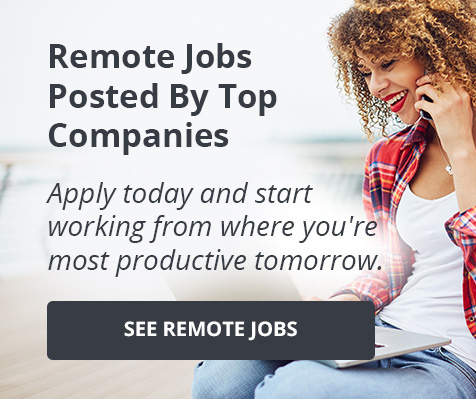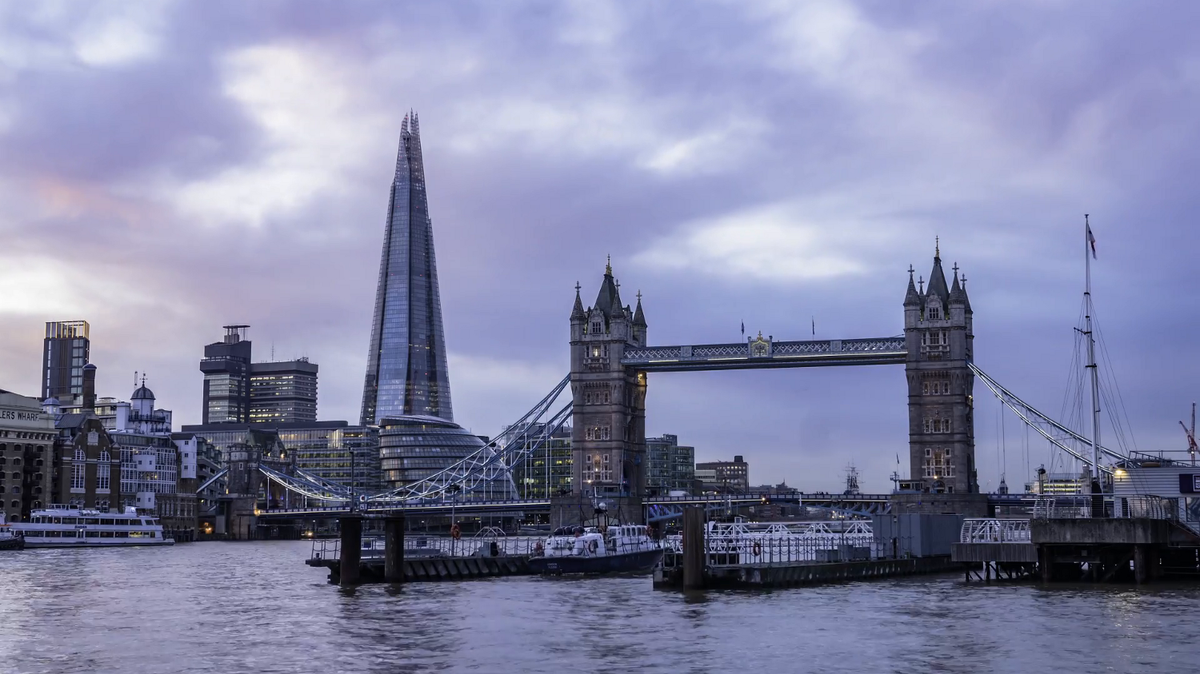 Dow Jones Company
By Katie Burke, Associate Manager of Tech Initiatives at Dow Jones
Below is an article originally written by Katie Burke, Associate Manager of Tech Initiatives at PowerToFly Partner Dow Jones, and published on January 18, 2019. Go to Dow Jones' page on PowerToFly to see their open positions and learn more.
How an international rotation for work changed my professional and personal life
If you told me this time last year that by the end of 2018 I would travel to seven different countries, live in Europe for four months, and become a journal-obsessed long-distance runner, I would've told you you've got the wrong girl.
I currently work in New York City for Dow Jones as the Associate Manager of Tech Initiatives, where I work across the technology department with many different teams on various projects. As a student of both computer science and journalism, this marriage of technology and communications is so fulfilling — getting the opportunity every day to help build the community of Dow Jones's tech department and improve overall processes and standards. If it isn't clear, I love what I do.
But this time last year, outside of work, my personal life was predictable. I'd wake up, sit on a bus for an hour or so each morning mindlessly watching Netflix or dozing off, work, get back on that same bus for another hour, then plop in front of the TV for some wholesome yet mindless entertainment. The thought of moving to another country possibly crossed my mind once or twice but never seemed like something that could actually happen.
Last June, my colleague and I were prepping for the arrival of the department's incoming summer interns and chatting about our own college experiences. Before I knew it, we were reminiscing on those things we wish we had done while we were in college. I've always said my biggest regret from school was forgoing the opportunity to study abroad. I told myself the timing was off and that I had too much on my plate (adding a second major, journalism, to my already-decided major of computer science). But truthfully, I felt uneasy when thinking of leaving the comfort of home for a foreign country.
So there I was, feeling the familiar pang of regret and mourning the loss of a life that could have been, when my colleague mentioned our company's international rotation program.
Every six months or so, the technology department offers employees the opportunity to live abroad and work at one of Dow Jones's international offices for anywhere from a few months to two years. My colleague said that I should apply, especially as my role benefits many different teams and projects.
Immediately my heart screamed, YES! What an incredible opportunity to not only experience new culture, but also to bring my passion for what I do at Dow Jones to a new office. But then, just like in college when I passed on the application to study abroad, I hesitated. A new office, new people, new home, new routine… it was all unsettling.
This time, though, that hesitation pushed me to apply. I've read many books and articles on self-improvement and "how to build your dream life," all of which emphasized risk taking and embracing the fear of the unknown. None of them suggested giving into hesitation when going after goals that feel impossible or succumbing to limiting beliefs. So this time, instead of sticking to the safe and certain, I spoke to my manager, filled out the application, and made a case to our CTO as to why I should do a rotation to the Dow Jones London office. Shortly after our conversation, I was knee-deep in visa paperwork and packing my bags to move to London.
By September, my commute to work went from a dreadful daily bus trip to walking 15 minutes across London Bridge, with a view of the Shard to my left and St. Paul's Cathedral to my right. Being in a new office and new environment meant learning a whole new way of working. I was able to grow professionally, learning from the successful culture of the team based in London and making connections outside of just our tech department. I helped break ground on building our first technology team based in Dow Jones's Barcelona office and getting the Dow Jones name on the radar of Barcelona's technology community.
The biggest and most rewarding experience I had while working in London was hosting Dow Jones's first hackathon based in Europe. We've been holding large company-wide hackathons for a while now in the U.S., but never held one specifically for our colleagues in Europe. I loved having the chance to bring the hackathon energy of collaboration and innovation to a new audience, and the feedback from the hackathon participants was tremendously positive.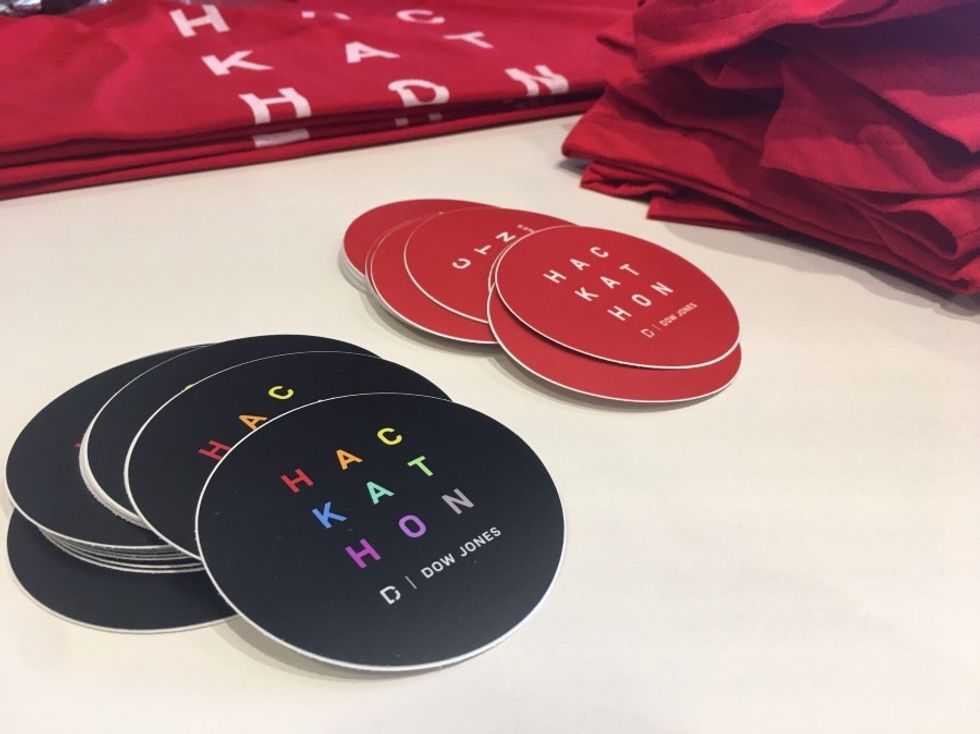 On top of growing professionally in London, I also developed a lot personally. Being in a foreign country away from friends and family meant I was by myself a lot of the time. Yet from the start, instead of feeling homesick, I openly embraced the opportunity to be alone and learn more about who I am.
For seemingly the first time, I began consciously listening to my own thoughts. I started my days by journaling for three full pages, known as "morning pages," a stream of consciousness that helped me understand why I acted or thought the way I did. I'd follow up with morning runs along the Thames, reflecting and feeling grateful as I ran past all the major monuments of London. I also took many solo weekend trips to new countries, exposing myself to as much culture and newness as I could.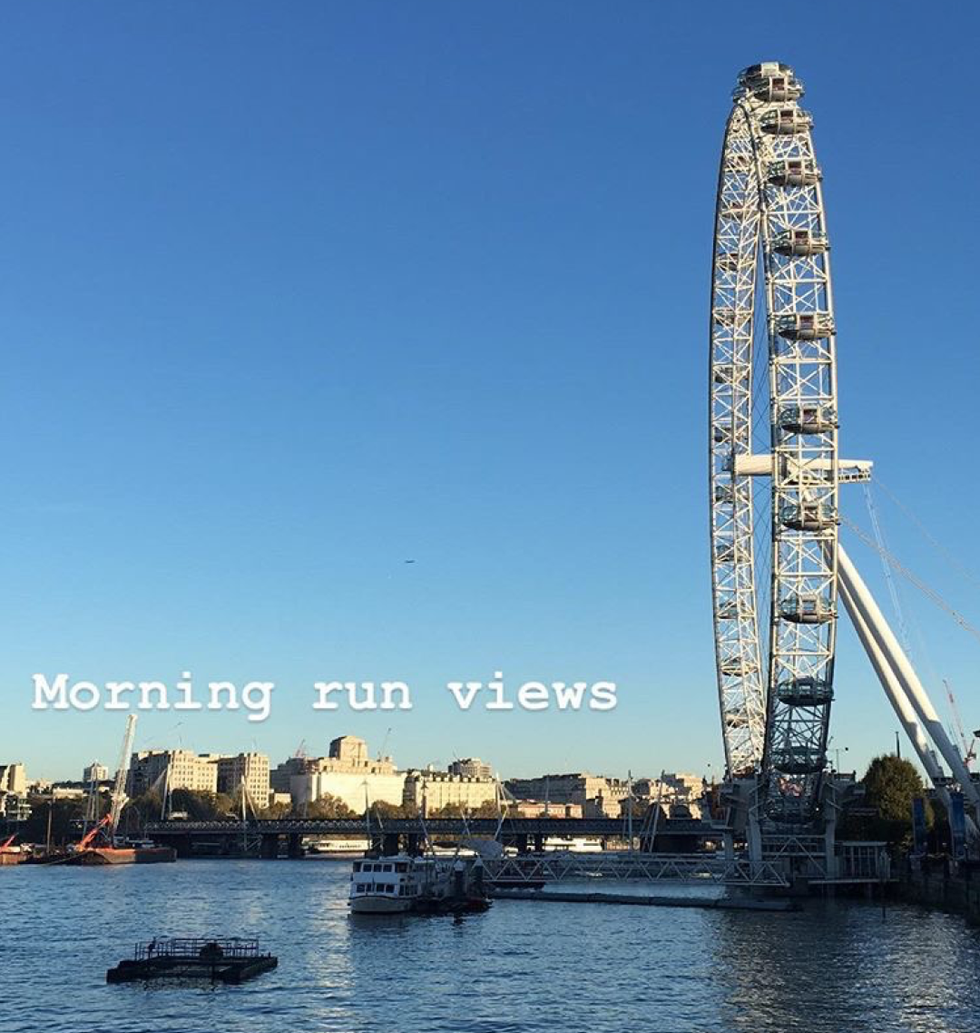 Going from my mundane day-to-day life to this highly self-reflective lifestyle in London really helped me grow in mental and physical health. I now start all my mornings by writing in my journal and avoiding my phone for an hour, and I still run regularly (even if the views aren't as majestic as Buckingham Palace, St. Paul's Cathedral or the London Eye).
After four months in London, I've returned to New York, missing a lot of the things I grew accustomed to while in London: my wonderful new colleagues, who grew to be a family-away-from-family to me, my beautiful corporate flat in the heart of the City of London, and the opportunity to explore a new country whenever I had a free day.
But instead of focusing on the nostalgia of all things I left behind, I'm focusing more on the lessons learned that I will bring back to my life in the States: the supportive culture of our teams in London, the connections I made while in our offices in London and Barcelona, and the mental growth I experienced while embracing being alone.
It's hard to fully comprehend how lucky I am to have had this unique opportunity. Dow Jones enabled me to have the experience of a lifetime, and I am so, so grateful. If your company offers a similar program, I couldn't recommend it enough.
And yes, I may be back to my same morning commute pre-London, but now instead of living passively, I am actively looking for risks to take and opening myself up to new opportunities, both professionally and personally. I urge you to do the same.
~~~
Thank you to all my amazing colleagues and manager for helping making this dream a reality for me. I will be forever grateful for this incredible experience.
READ MORE AND DISCUSS
Show less

Dow Jones Company
Below is an article originally written by Alex Siegman, AI Technical Program Manager at PowerToFly Partner Dow Jones, and published on April 6, 2018. Go to Dow Jones' page on PowerToFly to see their open positions and learn more.
Last week Dow Jones hosted an internal, Artificial Intelligence (A.I.) Hackathon.
110 employees, representing more than fifty unique departments, gathered in New York City to address how we might leverage A.I. to augment our products and services.
And while the hackathon itself is certainly worthy of reflection, I prefer to resound my experience as a member of the hackathon planning committee in this inaugural Dow Jones blog post.
Now, odds are you're interested in one of two things: The literal process of planning a hackathon or the more vague process of implementing A.I. at scale in a corporate setting.
Lucky for you, many of the insights gleaned during the actual hackathon organization process echo a host of universal truths about implementing A.I. at a company as expansive as Dow Jones, and I'm honored to share those insights and truths with you now.
Alas, let us begin!
Dow Jones is comprised of more than 6,000 employees in more than 40 locations across six continents, so the first challenge we faced was a divergent knowledge base regarding all things A.I.
For instance, some employees had already designed propensity models to inform the Wall Street Journal's dynamic paywall, while others had only noted the term 'A.I.' in the context of the film Blade Runner.
To help educate employees, we partnered with multiple leading A.I. companies to host a series of lectures and workshops that addressed everything from the overarching business applications of A.I., to the technical details of designing an actual neural network.
In conjunction with our lectures and workshops, we created a designated A.I. Slack channel as well as a weekly internal newsletter about all things A.I., which allowed for company-wide sharing of resources and information.
Unfortunately, parallel to the aforementioned divergence in understanding, there emerged a general weariness on the part of those less familiar with A.I. to participate in the hackathon, born of a misunderstanding that A.I. is best left in the hands of those with development experience.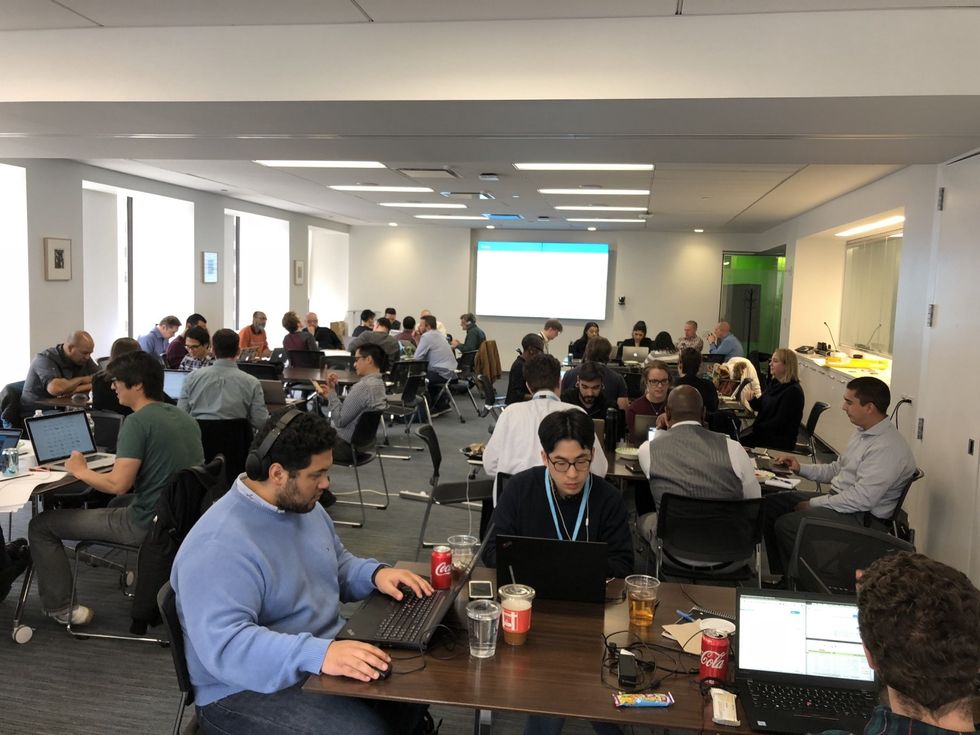 Dow Jones employees hard at work during last week's A.I./ML hackathon.
To dispel the myth that A.I. is uniquely an engineering endeavor, it was important to communicate to employees that no A.I. evolves in a vacuum. Engineers must work alongside customer support, project management, the newsroom and even standards and legal, to implement any A.I. project.
In other words, no one area of expertise is more valuable than another when it comes to implementing A.I. at scale.
This realization that A.I. is an all-hands-on-deck undertaking exposed a second challenge, namely that A.I. is so nascent and broad a field it is often difficult to know where to begin.
Some projects may require image recognition, others natural language processing. Some may require convolutional neural networks, others simple logistic regression. Et. cetera., et. cetera.
To address this deluge of potential launch points, we decided to simply let employees pursue their personal interests. To reiterate, no area of expertise is more valuable than another when implementing A.I. at scale, so why limit employees to a particular field of A.I.? (Not to mention, hackathons are meant to promote creativity and collaboration, and we didn't want to limit any team's potential).
Finally, and mirroring the above challenges stemming from a plethora A.I. subfields, was our third and perhaps greatest challenge: Which hackathon projects do we pursue further?
This particular challenge is, of course, still ongoing, and will be for some time. At a company as large and diverse as Dow Jones, it is easy to fall victim to a fear of the unfamiliar and to become overwhelmed amidst a plethora of potential projects and programs. So how are we meant to decide what direction to travel as we begin in earnest our A.I. journey?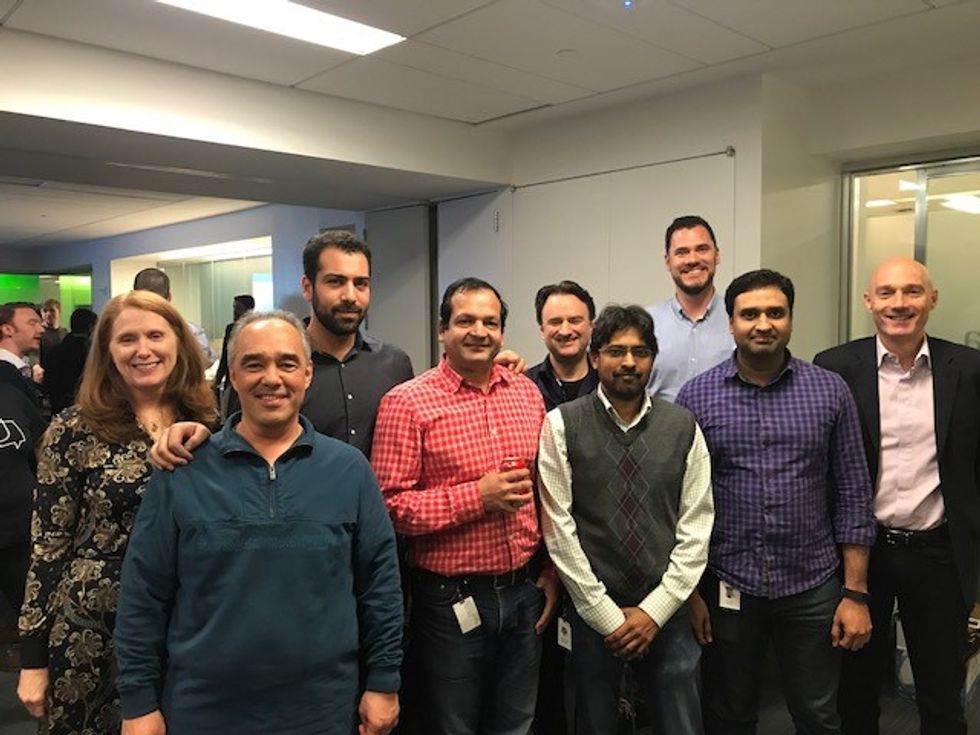 (4/5ths of) our judges and (5/6ths of) our winning team! Pictured from L to R: Karen Pensiero, Paul Kaiser, Michael Doss, Pritish Mehra, Mark Riley, Dhinesh Dhanapal, Luke Sawatsky, Bharath Malapati, Glenn Hall.
The answer to this final challenge, I believe, is simple.
Embrace the unknown with curiosity and healthy skepticism. Acknowledge both the strength and the danger inherent in A.I. and work to augment your business when appropriate while learning to say 'no' when it is not. Experiment within reason, and, above all else, be sure to leverage each and every one of your employees.
And what better way to embrace, acknowledge and experiment than a hackathon!
READ MORE AND DISCUSS
Show less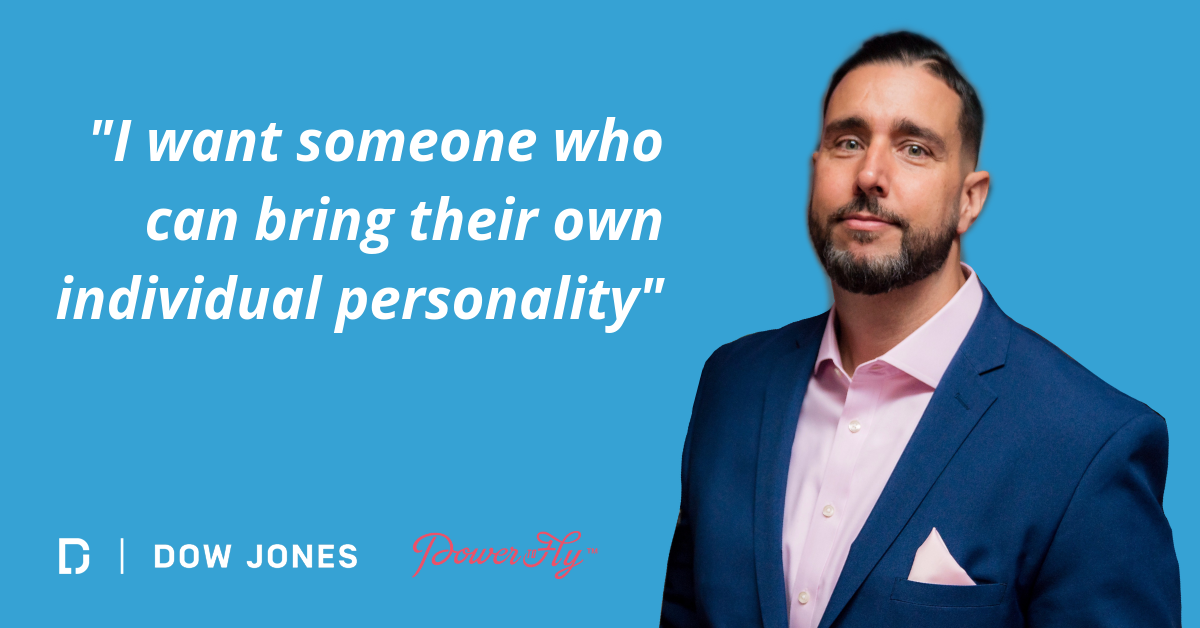 Dow Jones Company
A Q&A with Joshua Stalsworth
Dow Jones is a household name doing unprecedented work in the finance, media and technology sectors - but what's it really like working for this corporate powerhouse? Take it from Joshua - the work they're doing can't be found anywhere else.
Get an inside look from this Senior Recruiter on how he partners with hiring managers and what he's looking for in his next teammate. You can check out all of Dow Jones's openings on their company page here. Make sure to "follow" them on PowerToFly to receive exclusive job matches, event invitations, and MORE!
What is your title and how long have you been working at Dow Jones?
Joshua Stalsworth: I'm a Sr. Technical Recruiter at Dow Jones and have been working here for four months now.
What are some of your responsibilities?
JS: As the Lead Recruiter for Technology Business Lines at Dow Jones, I lead strategy sessions with hiring managers to gather information regarding their roles and what they are looking for. I provide them with data regarding what I am seeing on the market. That may include trends, salary feedback and what sources are working.
What do you love most about working at Dow Jones?
JS: Dow Jones is a technology company that is in the digital media space. I enjoy talking with creative people. We are not a transactional financial organization where things are rigid. I recruit technologists who would have to go out west to work on projects like the ones we have here.
If you could describe the culture at Dow Jones in one word, what would it be?
JS: Creative.
What traits are you looking for in your next team member?
JS: All of the normal stuff - hard working, professional, etc. But I want someone who can bring their own individual personality while embracing ours.
Why did you decide to partner with PowerToFly?
JS: We want to continue to making a push in regards to diversity and inclusion. I believe in creating a more diverse and inclusive workforce, and want to make an effort to bring more women into technology. PowerToFly is the perfect vehicle.
Do you have any advice for someone interested in working at Dow Jones?
JS: Go for it!
READ MORE AND DISCUSS
Show less
Loading...