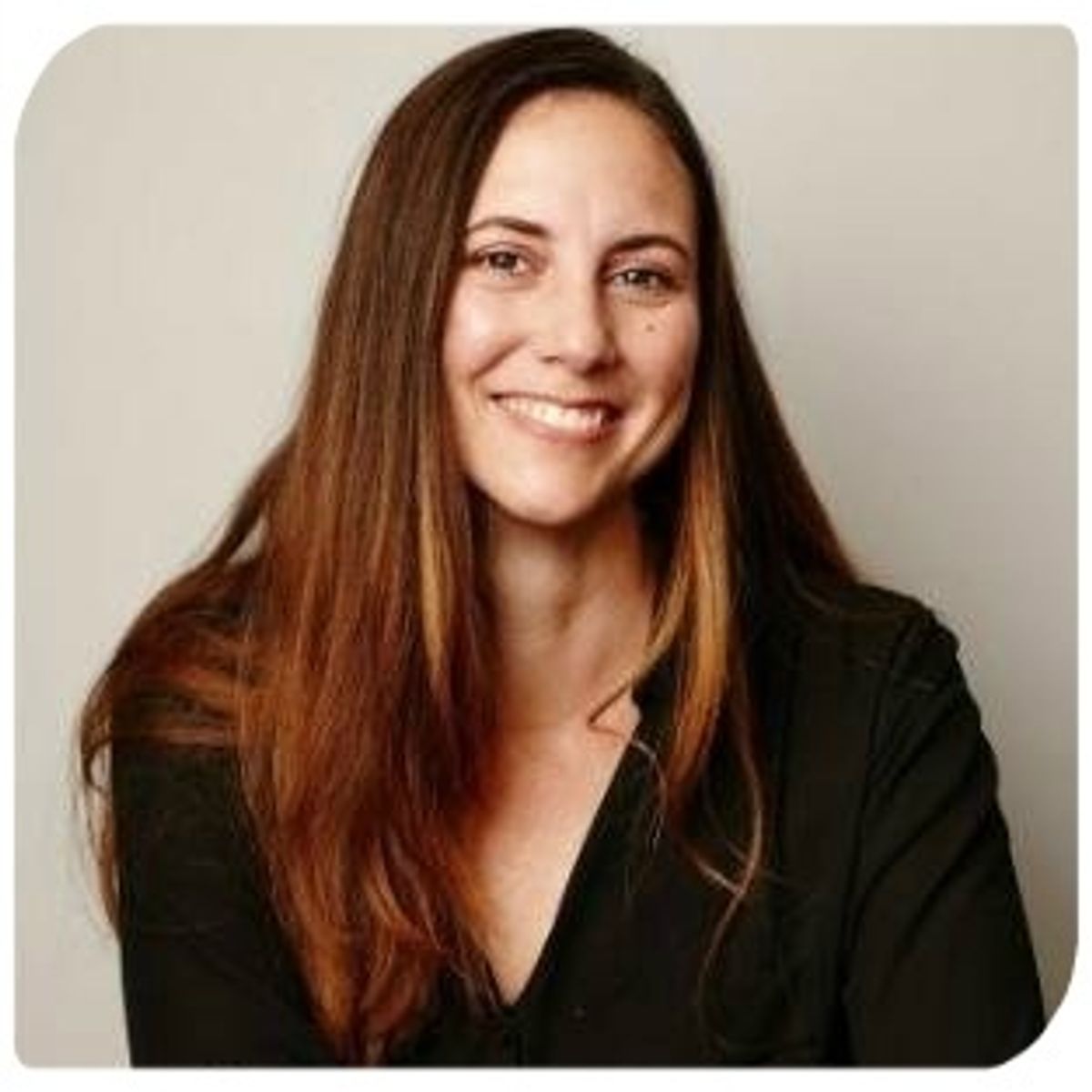 Logikcull
Below is an article originally written by Laura Goldberg, the Head of Talent and Retention at PowerToFly Partner Logikcull, and published on June 4, 2018. Go to Logikcull's page on PowerToFly to see their open positions and learn more.
Michelle Price joined Logikcull in March as VP of Design, where she shepherds the company's product design and vision. An artist, designer, and entrepreneur, Price previously co-founded Intuit's QuickBooks Self-Employed product, growing it from a team of eight to over 200.
Customer empathy is the foundation of Price's work, where she seeks to make complex technology easy and delightful. We recently sat down with her to discuss her approach to design, how she puts together a team, and what inspired her to join Logikcull. A lightly edited transcript of that conversation follows.
Logikcull: Why did you decide to join Logikcull?
Michelle Price: Basically, I've rooted for the underdog all my life. I've always been motivated by the values of hope, humility, motivation, tolerance, the ability to stand up for personal convictions and face adversity, and the belief that people have value and that all things are possible. These values have guided me throughout my personal life, my career, and now to Logikcull.
I was excited by the idea that Logikcull can level the playing field in the legal world; the days of drowning the little guy or girl in paper in hopes that they won't find time or resources to go through them are over.
"I was excited by the idea that Logikcull can level the playing field in the legal world."
Another reason is that my husband works for a firm that does environmental legal work. His firm has been able to stop polluters, close down coal plants, and more. Logikcull routinely plays a critical role in helping his firm navigate and compete in discovery-heavy litigation, often against adversaries with deep pockets and substantial resources to bear.
My kids always say, "Daddy saves the world!" But daddy couldn't do it without this company.
Every job I've ever had has dealt with backing the little guy. I came from Intuit, where I helped build the whole self-employment product because I didn't want to just help the company, I wanted to help the person. In this respect, being able to help the team that might not be able to go through a case without having a product like this was a big reason I ended up here.
Logikcull: How would you describe the creative process when you're talking about product design? What are the skills that go into it? How do you accomplish things? How do you channel your creativity in that fashion?
Price: For me, it's always been about falling in love with the problem and not solutions.
It's my and my team's job to figure out the best way to help you do a task. The other day, I was looking through our customer messages and some of our users were suggesting that we make changes they thought would be helpful. But I wanted to understand their pain points first.
"I am a huge customer advocate and that's always going to be first."
I think it's super important to have empathy for the user and always come in with a natural curiosity for things.
As for vision, we're trying to make the most impactful decisions for our customers and for our business at this point, marrying those two particular things together. We're also thinking about what problems our customers will face in the future so the product can account for those as they emerge.
Logikcull: It seems like you're always putting yourself in someone else's shoes. How do you do that?
Price: As a product designer, you really need to be empathetic or you're just going to build a really crappy product. I think having that ability to hang out with the user and see what they do on a daily basis is important. If you're going to design a product for a stay-at-home mom and it has to be an app, you're not going to design it to be used with two hands; you need to observe people's behavior in the environment they're in.
"For me, it's always been about falling in love with the problem and not solutions."
I am a huge customer advocate and that's always going to be first.
Logikcull: As you're building a customer-focused product, what do you seek in a team?
Price: I have been lucky to be on a lot of amazing teams and see different organizational structures over the past 20 years. The two traits that I really keep coming back to are passion and natural curiosity. Those particular items really just instill the foundation of an amazing product designer, PM, or an amazing human being.
"That's what I'm searching for—a team that has a lot of passion, a team that really wants to take risks when it comes to testing out things."
I think the type of team that I'm building is one where everybody has to have that foundation. I'm looking for people that are visionaries. I'm looking for people that are more tactical. I'm pairing up strengths and different qualities to make a really nice team, because not everybody can do everything; you're not supposed to.
So, pairing up someone who's a blue-sky thinker with someone who's super detail-oriented makes an awesome combination. That's what I'm searching for—a team that has a lot of passion, a team that really wants to take risks when it comes to testing out things.
I also find it important to have the ability to throw out a ton of different ideas and feel okay if none of them happen. I was at a conference recently and a speaker said, "If you're not failing 50 percent of the time, you're not doing anything." That's an awesome motto because if you're not experimenting, you're standing still.
Logikcull: How would you describe your leadership style?
Price: I am definitely more of a diplomat, although I've had colleagues say to just put a stake in the ground and have everybody follow me. I find that doesn't work. I don't like titles like "Senior" and "Principal." I really want a level playing field. Regardless if you're an intern or you have 20 years of experience, you can offer something.
I've been fortunate enough to be in companies where I've had a voice as an intern and I've had a voice as the senior. Having that input at all stages makes a huge difference. It's one of the reasons why I mentor women starting businesses now.
Logikcull: Can you tell us a little about that? How did you get into it?
Price: I started my own business when I was 25. I ran it for almost 7 years. About halfway in, I realized I needed to have health insurance and all the basic things that as a small business owner you just can't pull together. So, I went part-time on my business and then I went to work for Halsey Minor, the founder of CNET. What I realized is I had so much passion around my business and such little passion working for somebody else.
I wanted to be able take all the things that I've learned and share them with others. I wanted to show them how to structure their goals from small to big—from guerrilla marketing to creating a good outreach letter to sourcing a manufacturer.
When I started, there was nothing on Google. There were business plans, but they weren't designed for startups. I wanted to make things more approachable for women who are thinking about stepping into that world because often all those documents about starting your own business don't resonate with early career professionals or startups.
Since starting, I've switched a bit from helping businesses to mentoring early career designers. I get a lot of them connecting with me through LinkedIn. People reach out and ask me to look at their portfolios. I would have liked someone to do that for me when I was starting out. So I do take time to make sure and go through and give them pointers and put them in touch with others who can help.
Logikcull: Tell us about your time here so far. What have you learned? What do you wish you'd known before coming in?
Price: I've been here almost two months now. I would say that the product is incredibly powerful and the people are amazing. You come here, especially from a corporate background, and it's a very different feel. It's very refreshing.
I was telling somebody I'm trying to recruit that there's levity here and it's levity that you wouldn't find in other places.
READ MORE AND DISCUSS
Show less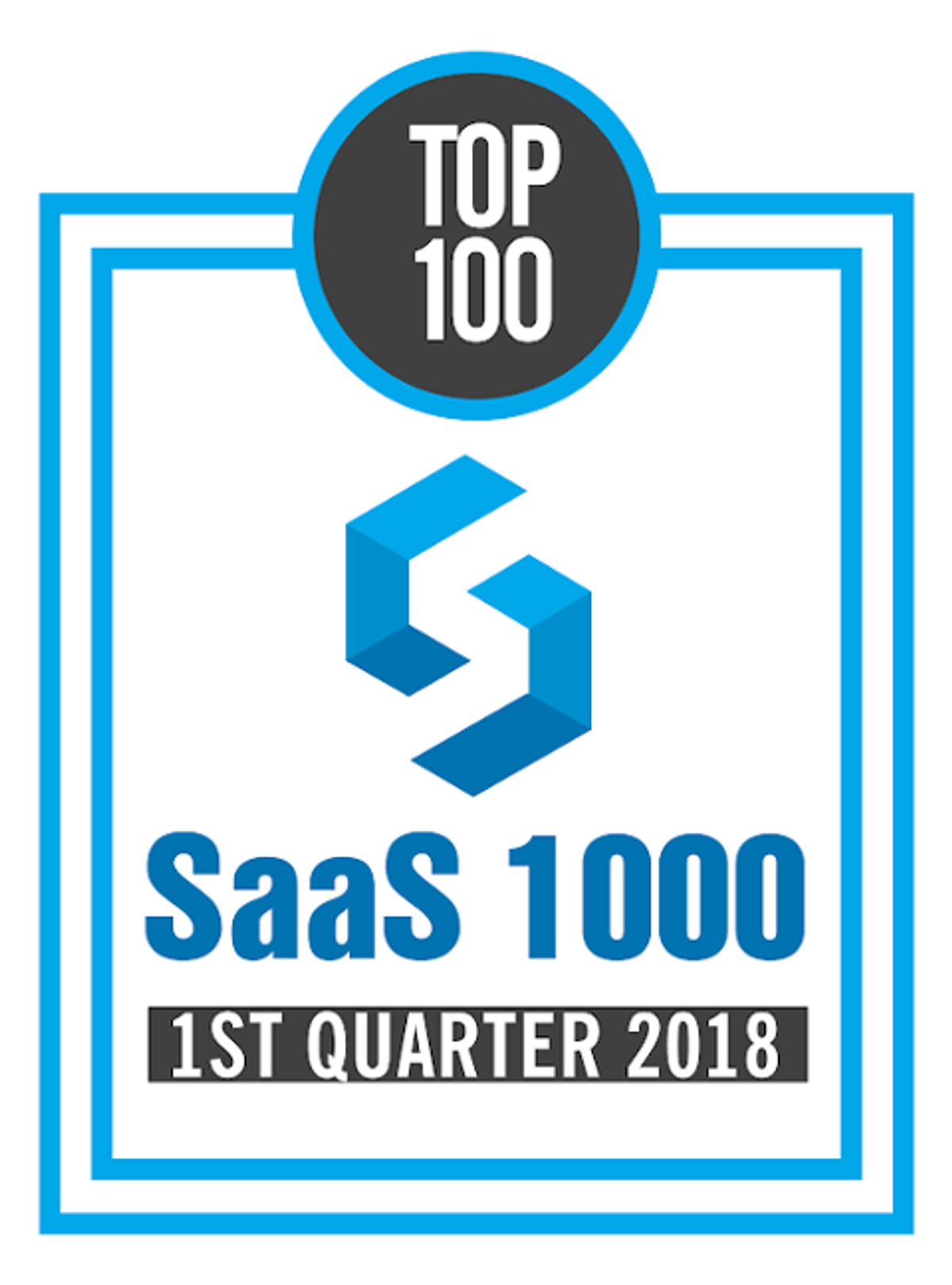 Logikcull
Below is an article originally written by Casey C. Sullivan at PowerToFly Partner Logikcull, and published on March 7, 2018. Go to Logikcull's page on PowerToFly to see their open positions and learn more.
Logikcull's growth is fueled by our customer's success. So it's a sign of the strength of the Logikcull community that today Logikcull was ranked 95 on The SaaS 1000, which tracks the fastest growing "Software as a Service" companies. The SaaS 1000 evaluates companies, from the largest SaaS businesses to the smallest startups, based on their employee growth over six months and their overall employee size.
Logikcull's rank in the top 100 comes during a period accelerated growth for SaaS companies generally and Logikcull in particular. "The SaaS Sector continues its high growth," according to Tom Blue, founder of The SaaS 100. "In fact, it has increased. This quarter's Top 1000 companies grew faster than last quarter's list."
Over the past year, Logikcull has grown its customer base by 500 percent, passed the billion-page mark for data hosted in Logikcull, celebrated its 13th birthday, doubled its head count with exciting new talent, and raised $25 million in new funding.
This growth would be impossible without our inspiring customers. This includes solo practitioners who use Logikcull to expand their practices and level the playing field. It includes some of the biggest Big Law attorneys, who use Logikcull to speed up their matter velocity by orders of magnitude. It is governments of all size, from New York City to rural counties, revolutionizing their litigation, internal investigation, and freedom of information work. It's public interest groups like Earthjustice and the Sierra Club, who are able to overcome the burdens of discovery and document management with the help of Logikcull—and to save the world in the process. It's even pro se litigants, use Logikcull to handle their matters for $200, rather than the five-figure costs the status quo technologies require.
We're not content to stop here. Logikcull is still expanding, looking to bring on more top performers to help make discovery instant, easy, and accessible for all. We've currently hiring for more than a dozen roles. If you are looking to grow your career while transforming the legal industry, or if you know someone who is, check out our listings.
READ MORE AND DISCUSS
Show less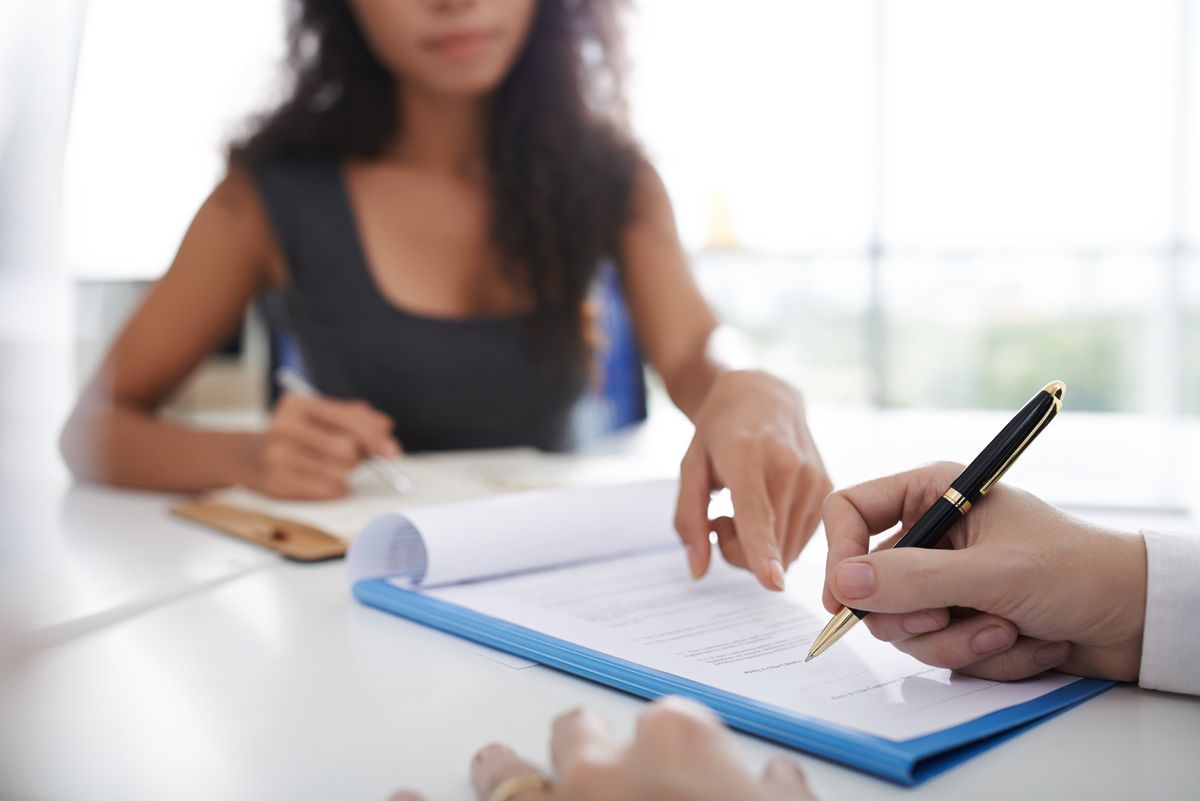 Logikcull
And they're looking for people to join their team!
Below is an article originally published by TechCrunch, featuring PowerToFly hiring partner Logikcull. Go to Logikcull's page on PowerToFly to learn more.
As entertaining and interesting as made-for-TV lawsuits (like the O.J trial) are, they always leave out one key element. The hundreds of hours of research that goes on behind the scenes to prepare for an important trial.
Before any big trial a lawyer (and their associates and interns) has to find, organize and examine thousands of documents. The process is officially called Discovery, and is a period when both sides gather and request all the information they think they will need for the trial.
This information can look like anything from email databases to Powerpoints, and while some of the process has become computerized in recent years (aptly termed eDiscovery), it's still remained pretty manual and inefficient.
For example, eDiscovery may mean a team of associates combing through hundreds of pages of email correspondence on a screen, instead of printing it all out like lawyers used to do. A win for the environment yes, but still very, very time consuming and not really taking advantage of technology.
But Logikcull is a software company trying to change this, and just closed $10M in Series A funding from OpenView Ventures and Storm Ventures to help.
The company officially calls itself "cloud-based legal intelligence", but is essentially Dropbox for the legal world.
Lawyers can bulk-upload all the messy information they need to examine (even if it's an entire hard drive of different types of files) and Logikcull will organize all the different file types into one searchable database.
Need an example? Imagine uploading 1,000 pages of old contracts, then using a search engine to find the exact ones that are relevant to the case. Or uploading a 20 GB email database of tens of thousands of messages and narrowing it down to only the messages between people relevant in your case on a certain date from a certain device – you get the point.
Logikcull also uses OCR so you can upload old scanned documents that weren't previously searchable.
While originally designed for (and still mostly used by) lawyers, these tools obviously have applications in other industries. A company's HR department could use it to sort through the thousands of documents typically involved in an internal investigation. Or a city could use it to quickly find documents related to specific FOIA requests, a process that is still sometimes done by hand. Letting a government employee quickly find the specific documents that were requested can turn a one month turnaround time for FOIA requests into just a few days.
Essentially, the platform can be used for any task that requires you to organize and search a crazy amount of documents.
The company charges per user, and a small law firm can expect to pay $15k-$30k per year. Expensive yes, but not if the alternative is paying hundreds of extra hours in legal fees at $600 per hour.
Logikcull says they are signing up new clients at a rate that has grown revenues 3x year-over-year, which is impressive considering how expensive the service. But that's the thing about legal tech – the alternative is so crazy expensive that startups can charge an arm and a leg as long as they are providing a solution that actually save time.
READ MORE AND DISCUSS
Show less
Loading...