GET EMAIL UPDATES FROM POWERTOFLY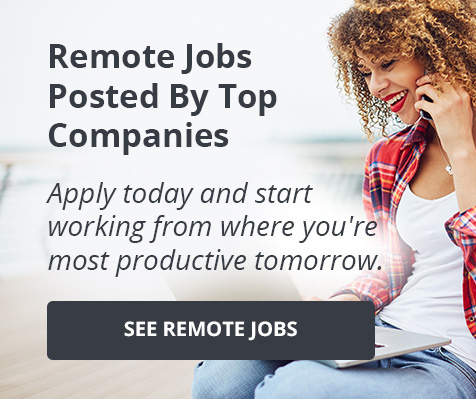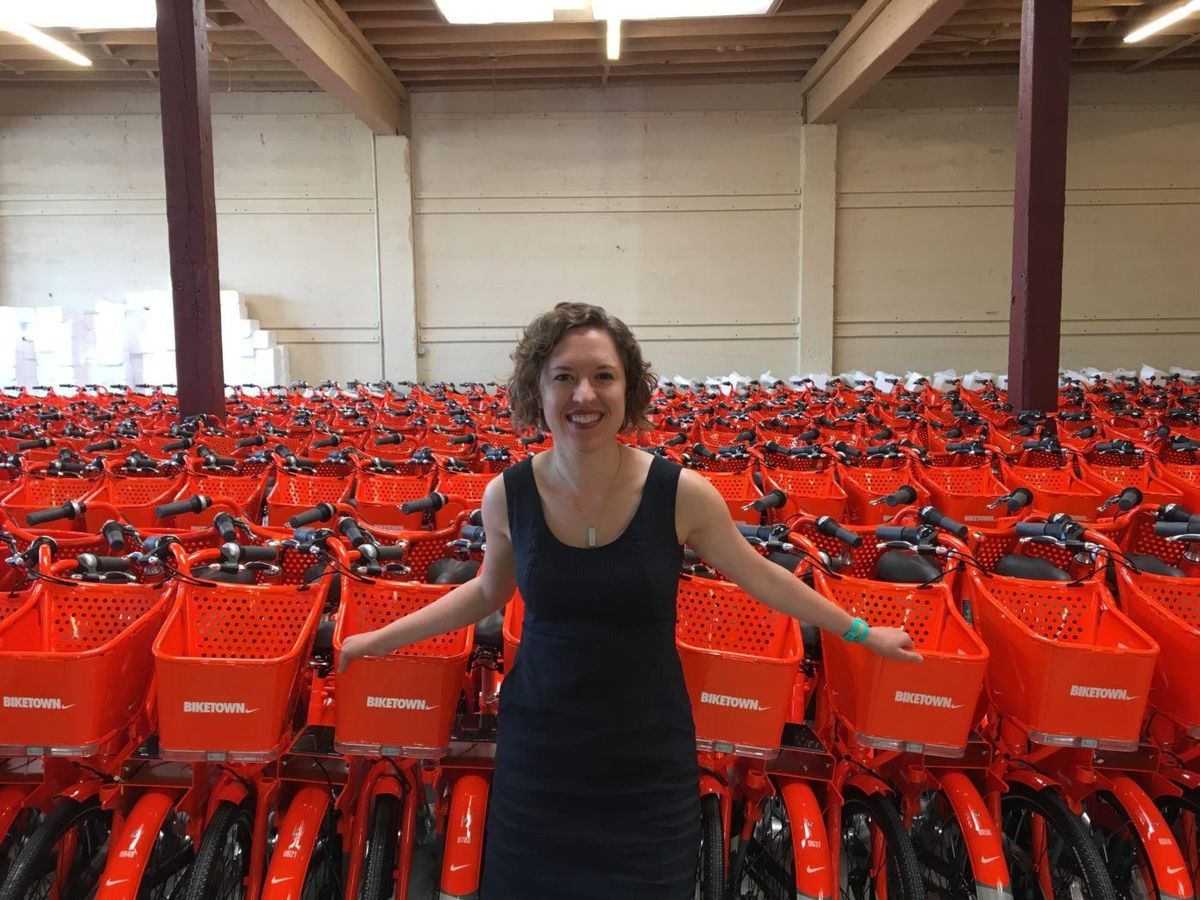 Motivate
Below is an article originally written by PowerToFly Partner Motivate, and published on March 8, 2017. Go to Motivate's page on PowerToFly to see their open positions and learn more.
In honor of International Women's Day, we are celebrating the social, economic, cultural and political achievements of women and urging a more gender equal tomorrow. We'd also like to introduce you to the extraordinary women who lead some of our big city bike share programs across the nation.
Emily Stapleton is the General Manager (GM) of the Bay Area's bike share, soon to be expanded tenfold and launched as Ford GoBike, thanks to our groundbreaking partnership with Ford Motor Company. Before that, she served as the GM of Hubway in Boston. A graduate of Harvard Business School, she comes to Motivate with a wealth of experience in mobility, including peer-to-peer car sharing at Turo, transit at Transport for London and even a stint as the Bikes and Businesses Intern at the San Francisco Bicycle Coalition. She recently enjoyed some exercise, sweeping views and history on a bike ride along the Bay Trail from Berkeley to the Rosie the Riveter Museum.
Dorothy Mitchell (featured above) is the GM of BIKETOWN, Portland's popular program. Formerly a Strategic Projects Analyst for the Portland Bureau of Transportation and Director of Sales and Marketing for a company specializing in sustainable delivery, Dorothy has been instrumental to the success of BIKETOWN, which has seen nearly 175,000 trips since its launch just seven months ago. Her favorite ride is from her house to the PSU Farmers Market, taking in two of Portland's Willamette River bridges along the way.
Chanel Zeisel, who runs our Citi Bike system in Jersey City, grew up in Honolulu, Hawai'i, where she failed bike education in third grade. Luckily, she rediscovered bikes as an adult while working as a project manager in real estate development in Manhattan. She joined Motivate in 2015 just in time to launch Citi Bike in Jersey City. Chanel's favorite ride is Jersey City's annual free Ward Tour, held the first Sunday in June, which takes hundreds of riders through all six districts in Jersey City in celebration of cycling.
Emily Gates, outgoing General Manager of Hubway in Boston, has been bicycling since she was 2 year old, riding on the back of her dad's road bike in southern Virginia. With Motivate since 2015, she has been a system performance specialist, hardware product manager, general manager and now is moving into a role as the Director of Operations Strategy. A graduate of MIT's Master of Transportation program, her background is in software business analysis, industrial engineering and transportation demand management. Her favorite place to ride is along the Charles River from the Mass Ave bridge to the Museum of Science, especially in the fall when the colors change.
Katie O'Connor is the Deputy General Manager (incoming General Manager) for Motivate's Hubway system in Boston. Prior to joining Motivate, she was a civil engineer and project manager working on environmental clean-up sites across New England for Haley & Aldrich, an engineering consulting firm. She received her Bachelor's degree from Lafayette College in civil/environmental engineering, and a master's degree from MIT in the Systems Design and Management program jointly offered by the engineering school and Sloan. Her favorite rides are along the Charles River and Esplanade, and any trip that involves picking up fresh produce from local farmers' markets.
We are so fortunate that these inspiring women are on our team. We owe our success in large part to their energy and expertise–and to the energy and expertise of the other hardworking women driving our company. And we are committed to empowering women– and all of our employees– to succeed in a number of ways, including creating training programs and opportunities for advancement for entry and mid-level staff. We also offer progressive healthcare and wellness benefits and a generous parental leave plan.
READ MORE AND DISCUSS
Show less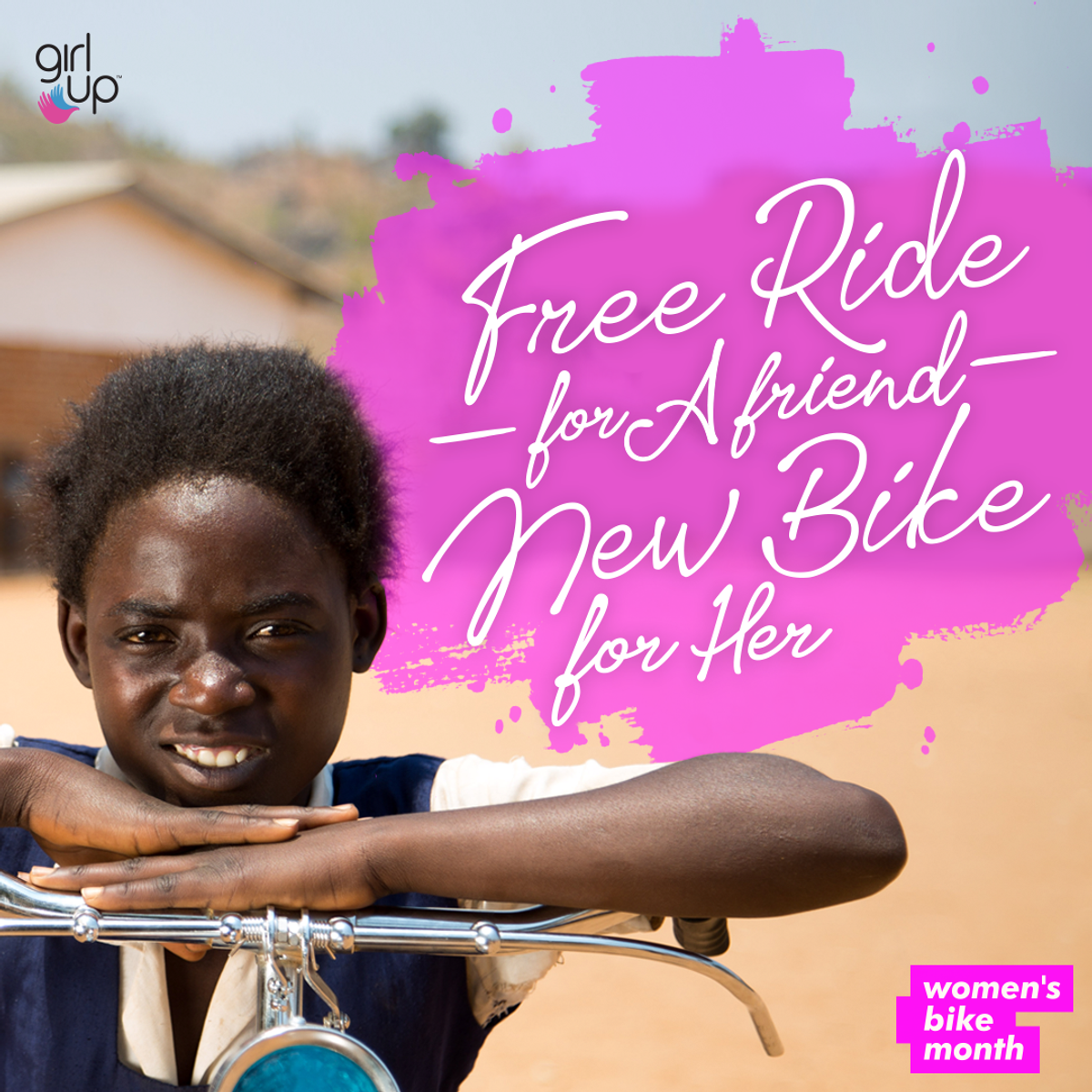 Motivate
Take A Ride, Give A Ride: Each new rider on seven Motivate bike share systems nationwide gets their first ride free in October; $1 per new rider is donated to Girl Up's SchoolCycle program
Below is an article originally written by PowerToFly Partner Motivate, and published on October 2, 2018. Go to Motivate's page on PowerToFly to see their open positions and learn more.
NEW YORK — Motivate, America's largest bike share operator, is launching a new nationwide campaign to shrink the gender gap in cycling and is partnering with Girl Up to help more girls around the world ride towards education and a better future.
Motivate kicked off Women's Bike Month with a group bike ride on October 1st in New York City, led by the Co-Chair of the New York City Council Women's Caucus, Council Member Carlina Rivera. On October 20th, the young leaders of Girl Up chapters in the New York City metropolitan area will come together and lead an additional group bike ride. More events are ongoing in seven Motivate bike share systems across the country. Additionally, for the entire month of October, each new rider in these systems gets their first ride free and $1 per new rider is donated to Girl Up's SchoolCycle program.
"This Women's Bike Month, we celebrate our women riders and recommit ourselves to doing everything we can to close biking's gender gap," said Julie Wood, Motivate Vice President for Communications and External Affairs. "We're working with our bike share systems across the country to promote urban cycling for all and encouraging riders to take a ride and give a ride for a good cause."
"For many girls in countries like Malawi and Guatemala a bike is the difference between staying in school and having to drop out due to distance. We're happy to be partnering with Motivate so riders can help more girls get quickly and safely to school through our SchoolCycle program," said Melissa Kilby, Girl Up Co-Executive Director.
Recognizing the need to draw attention to and shrink the gender gap in cycling, Motivate inaugurated Women's Bike Month in 2016. This year, seven Motivate systems are taking part in the campaign. The bike share networks that will host group rides and events are in New York City (Citi Bike), Jersey City (Citi Bike), Washington D.C (Capital Bikeshare), Chicago (Divvy), the Bay Area (Ford GoBike), Portland (BIKETOWN), Minneapolis (Nice Ride) and Columbus (CoGo).
Motivate is also partnering with global leadership development initiative Girl Up to increase access to bicycles and increase female bike ridership. For every new rider who uses the promo code GIRLUP18 to try bike share for the first time in October, Motivate will donate $1 to the Girl Up SchoolCycle program — which provides bikes to girls to help them access education and stay in school.
As urban biking becomes more prevalent, there still is a marked gender disparity in who rides. Only a quarter of all bike trips in the United States are taken by women. The gap closes slightly when looking at bike share ridership, with one-third of bike share members identifying as female. Still, more must be done to create spaces where women and girls feel comfortable exploring their cities on two wheels.
For more information, visit www.womensbikemonth.com.
READ MORE AND DISCUSS
Show less
Loading...