GET EMAIL UPDATES FROM POWERTOFLY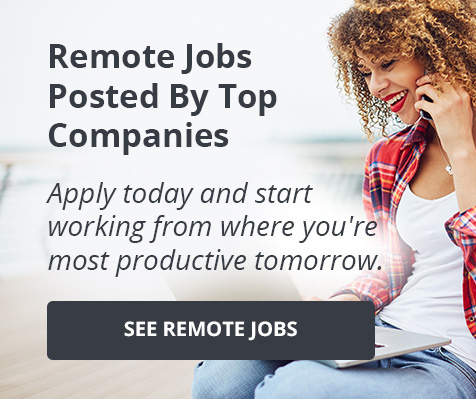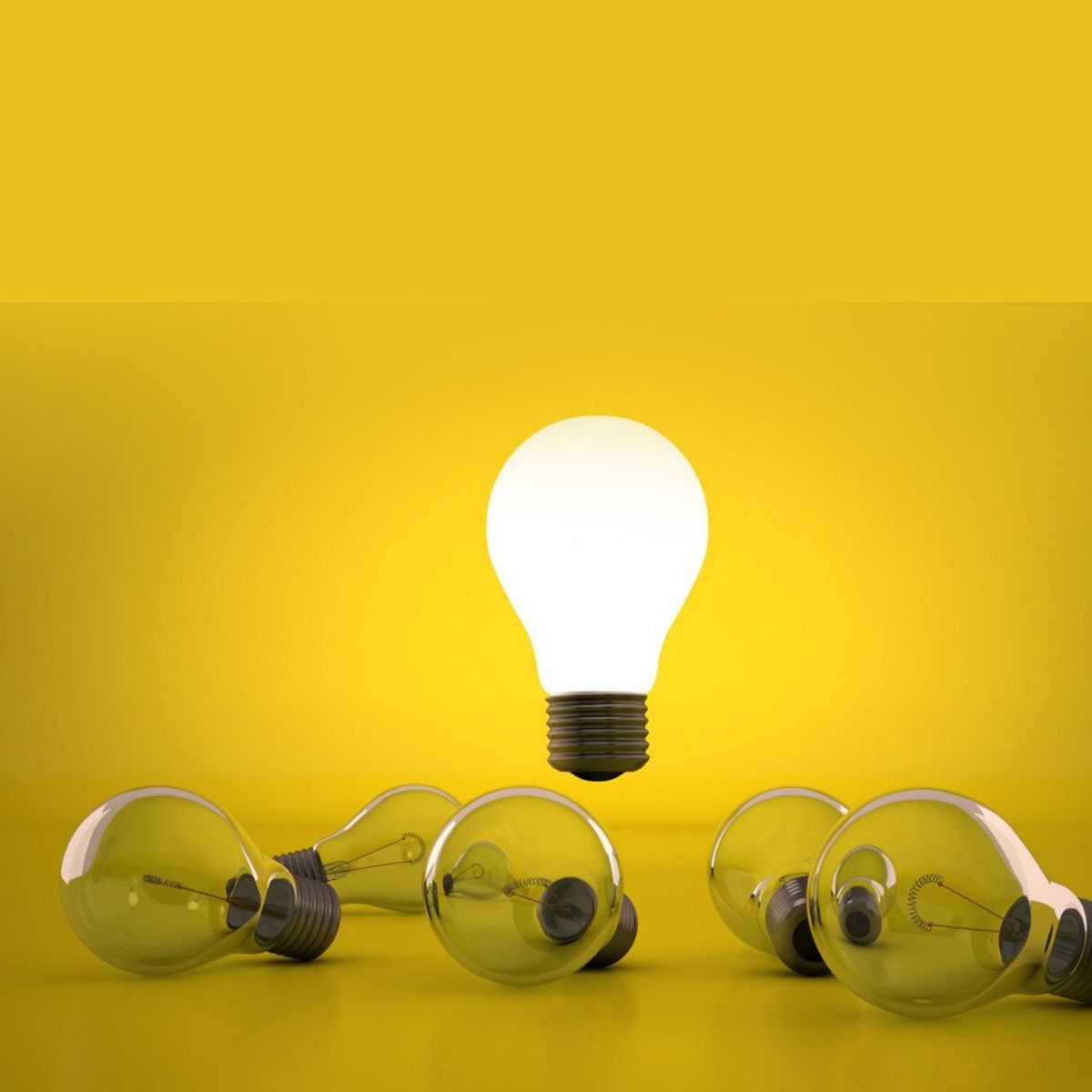 Slack Technologies Inc
Training to help people do their best work, not be a distraction from it
Below is an article originally written by Kristen Swanson at PowerToFly Partner Slack, and published on November 11, 2016. Go to Slack's page on PowerToFly to see their open positions and learn more.
What was the most important thing you learned over the last six months? Picture it in your mind.
Go ahead, I'll wait.
Chances are… your mental picture looked nothing like this: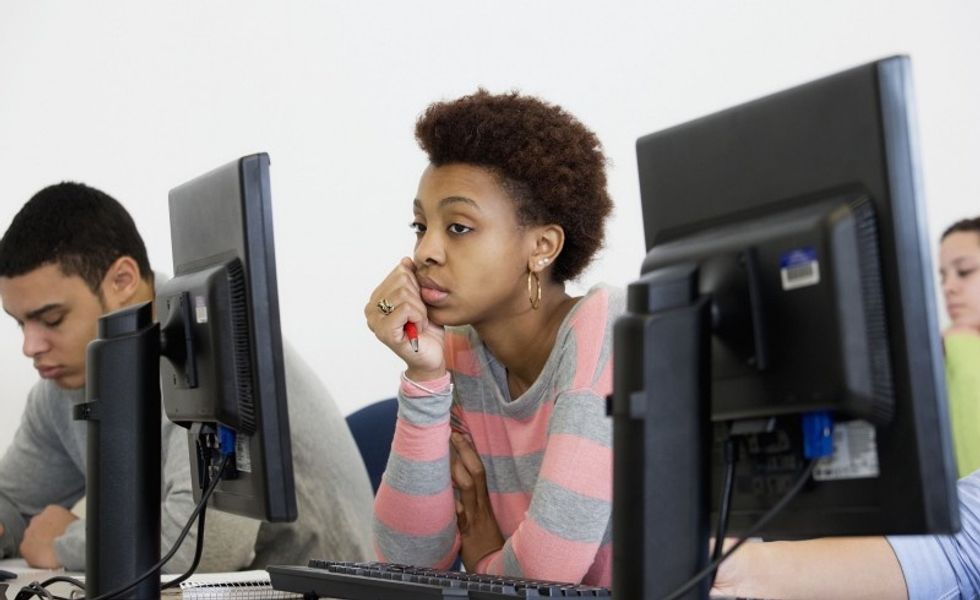 When asked, not many people cite traditional training as their most valuable learning experiences.
In lots of companies, on-the-job training is greeted with a deep, guttural groan. It's a mandatory evil, a long series of tasks that take people away from their core work for little benefit. Given that our mission at Slack is to make people's working lives more productive, these traditional models don't cut it for us.
And so, we're thinking about professional learning differently.
Instead of asking: How do we get people to do…
We ask: How might we build a system where the most people possible can succeed?
To answer this critical question, our learning and development team takes a three step approach:
Step One: Pull, not push
At Slack, virtually every learning experience we offer is optional and open to all. This creates a democratic environment where learners are motivated by curiosity, relevancy, and a deep business need.
Instead of "pushing" lots of mandatory content, we allow people to "pull what they need" from an integration between Slack and Bridge, our learning management system. Each learning experience is brief, targeted, and modular. Given that a "search first culture" is one of the core assumptions underlying Slack (the product) — that is, proactively look to see if the answers you need exist before asking a question — it makes sense for our learning program to reflect that as well.
And, because we can't meet every demand, we offer a professional development stipend for every employee to pursue external programs as needed.
Step Two: Active learning
We offer a wide array of online and in-person learning experiences each month on topics ranging from public speaking to negotiating to handling unconscious biases in the workplace. Whenever possible, we want people to interact with what they're learning.
Repeated research has shown that adults learn best when they are thrust into problem-solving experiences, not piles of content.
At Slack, it's common to find groups of people exchanging feedback, role playing, or building prototypes. This makes it more likely that people will transfer their learning back to their day-to-day work experiences. And, of course, that's really important.

Step Three: Communities of learners
When planning what we'll tackle next, our learning team at Slack is often heard repeating the phrase "the more the merrier!" This is because we need a diverse set of stakeholders to help us determine which types of learning are most needed.
We're always looking for the intersection of learner curiosity and business needs. Because we spend a lot of time talking about our goals as a company, this happens quite naturally.
Every quarter we collaboratively choose which learning experiences will have the biggest impact on our team. Our team of collaborators spans across many departments, roles, and levels.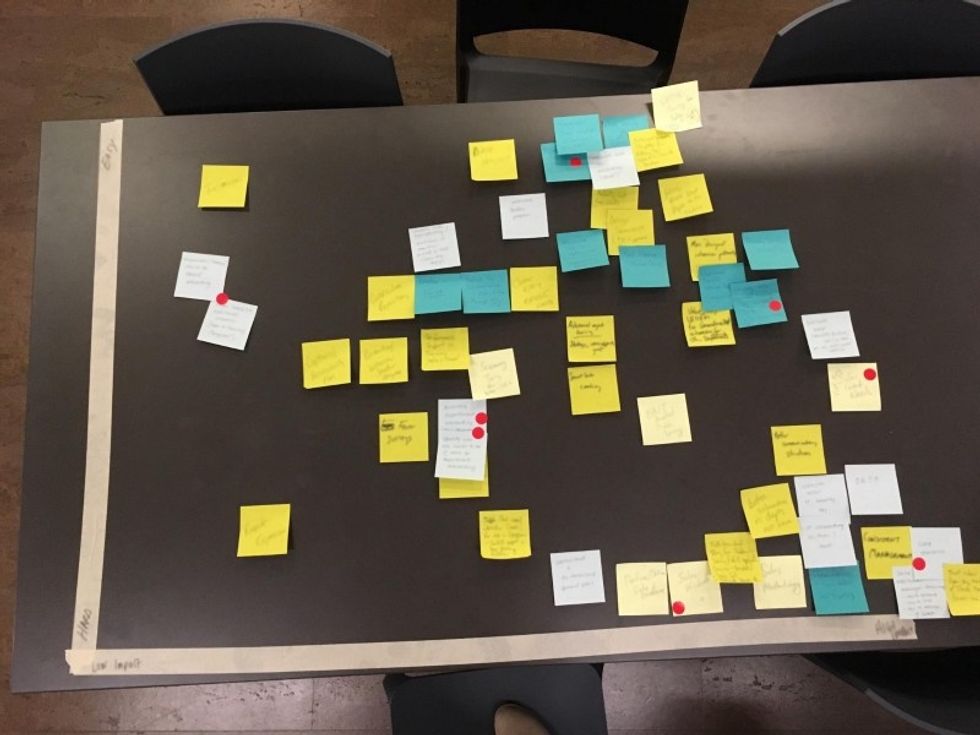 Once designed, many of our courses are facilitated by internal experts from deep within Slack. For example, our leadership academy is peppered with leaders from inside Slack. Who better than current leaders to understand what leadership means within our company?
Yea, but… Does it work?
Although it's early in our history, our strategies seem to be working. The aggregate net promoter score for our courses is 91, and aggregate comprehension scores are just above 80%. We're also seeing our attendees uplevel their work in their respective roles as reported by their managers. Of course, we have much more to learn, but these early results seem to show the investment we're making is a good one.
The more we learn together, the better we'll be able to tackle what's next.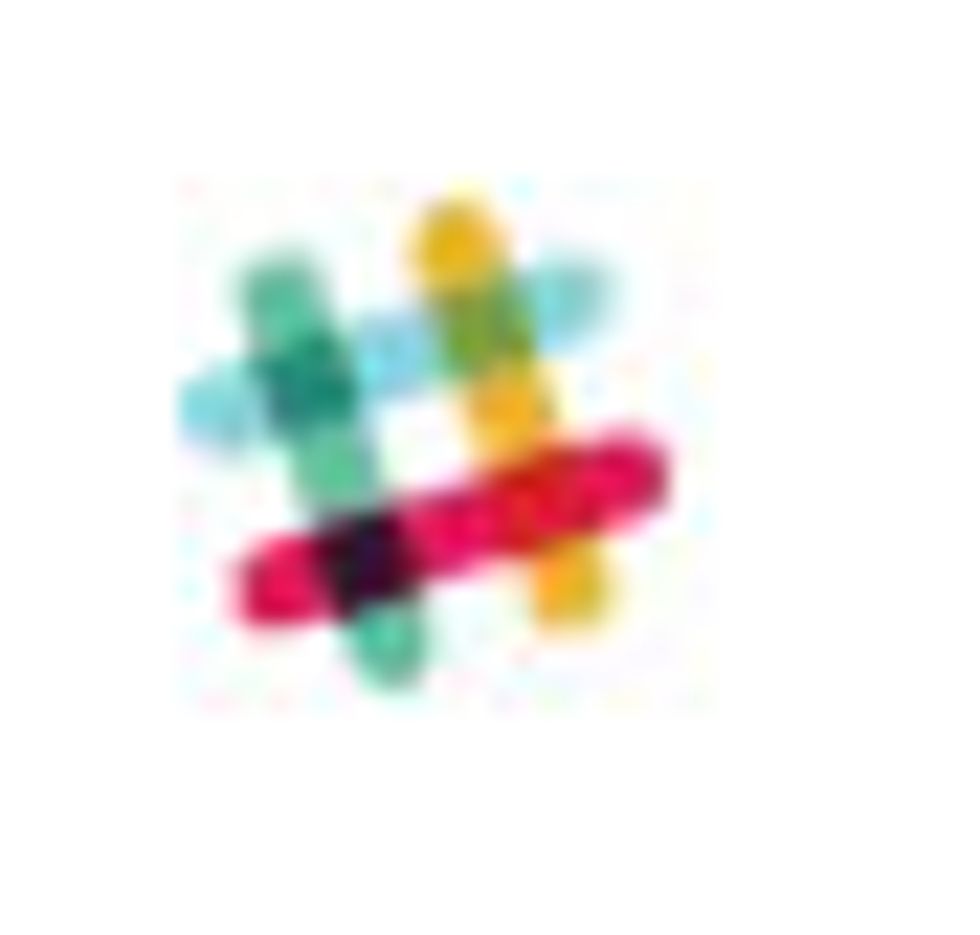 Kristen Swanson is Slack's Director of Learning and thinks backpacks are better than purses.
READ MORE AND DISCUSS
Show less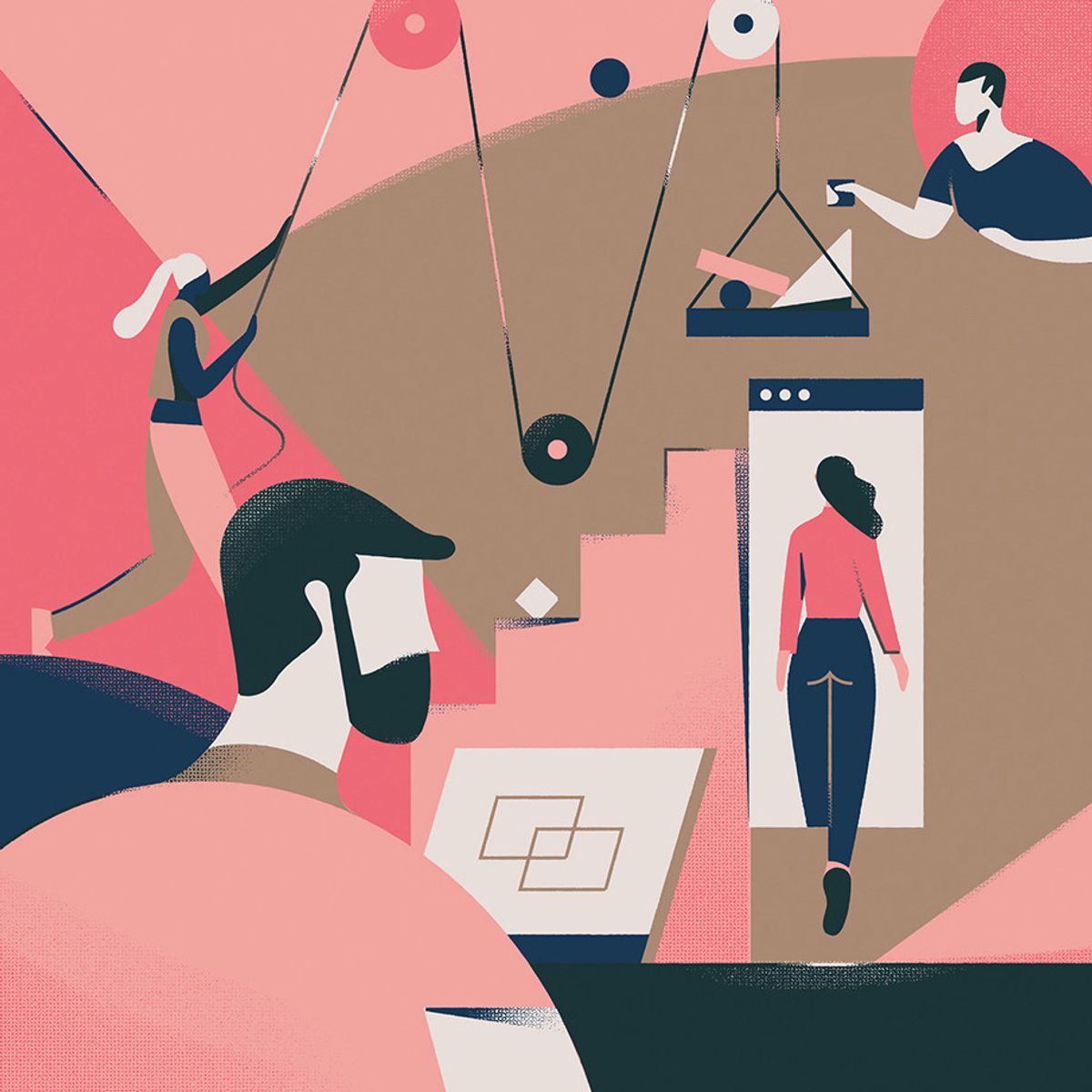 Slack Technologies Inc
Research by Deloitte's Center for the Edge reveals that culture, not process, will drive organizations in the future
We've been consumed by the notion that efficiency is the way to generate value for a very long time," says Andrew de Maar, Head of Research and Strategy at Deloitte's Center for the Edge.
According to de Maar and his team's research, leaders are so consumed with process and productivity, they often miss out on championing a much more critical component of long-term success: people.
Technology can be helpful to improving a work group's performance, but it's not the only answer. Ultimately, it's the practices of the people and the way they work, and how they come together to do that work that can either foster a piece of technology's potential or extinguish it.
Andrew de Maar, Head of Research and Strategy at Deloitte
Through the research process, de Maar saw that when people are part of the equation, leaders tend to focus their attention on talent acquisition and talent retention — but very few leaders are focused on how they can develop the people that they have as quickly as possible while they have them. That requires a different approach, one that recognizes that people will gravitate towards the organizations and environments that position them to learn and grow faster than they can anywhere else.
To accelerate the performance of an organization and its people, de Maar advocates that leaders shift their focus away from scalable efficiency — that's what machines and automations are for — towards building systems and fostering work practices where diverse people and perspectives are encouraged to come together around new data, unearth different ways of addressing issues and, more importantly, capitalize on new opportunities. De Maar calls this model "scalable learning".
Here are a few suggestions de Maar has for leaders interested in making the most of the frontline teams in their organization and helping them get better, faster.
"Too much allegiance to process can make even the most high-performing teams more passive over time as they continue to do what works and overlook what doesn't," de Maar says. "Questions shake things up. They force people to consider ideas with more nuance and to actually engage with each other."

Encourage work to lead with questions
De Maar posits that an ideal team, defined in the research as a workgroup, is anywhere between three and 15 people, but what matters more than size is how people come together around their work.
"Too much allegiance to process can make even the most high-performing teams more passive over time as they continue to do what works and overlook what doesn't," de Maar says. "Questions shake things up. They force people to consider ideas with more nuance and to actually engage with each other."
Giving more prominence to questions also leads to more trust and collaboration. "It's a sign of vulnerability," de Maar adds. "You're saying, 'I don't know what the answer is, so let's figure it out.'"
Embrace friction
Questions bring differing perspectives to light, which may cause some friction between team members. But even though it might feel uncomfortable, de Maar stresses that leaders and managers need to encourage and draw out friction as it can be an antidote to complacency
"It's ironic that a lot of organizations put so much emphasis on diversity, but then almost systematically neglect to make the best use of that diversity," says de Maar. "Differences in background experience and opinion can lead to fresh insights and perspectives that can directly affect how a product is made, how it's brought to market, and how it's received by customers."
Make reflection a requirement
In a time of mounting performance pressure, there is, understandably, a growing focus on the need to move quickly and respond to new opportunities and challenges as they arise.
But the challenge with many modern methodologies is that they tend to support a very short-term focus (execution) and, as a result, can drive leaders to lose sight of the lessons and daily practices that allow workgroups to turn insights into ingenuity more frequently in the future.
"A lot of leaders are inclined to do more, faster, rather than pausing to gauge whether they can be doing entirely different things than what they've been doing," says de Maar.
So, although it may feel counterintuitive, de Maar advises that teams and their leaders avoid this pitfall by making time to pause and reflect on the work they're doing, and how much value it's actually bringing, then allowing teams to get creative about how they're going to drive better results over the long-term.
What comes of valuing people and practices over process
While technological advancements and automations support organizations in becoming more efficient, a more pertinent factor affecting an organization's success in the future will be their work practices and the culture they create.
"When you're more focused on solving things that you haven't encountered or done before, then you're shifting the conversation from cost-savings and efficiency to value creation," says de Maar. "And when you're focused on creating new value, a lot of opinions and perspectives come into play, which means your potential for performance improvement constantly increases as time goes on. That's the kind of messy work that humans are fundamentally better at than machines."
READ MORE AND DISCUSS
Show less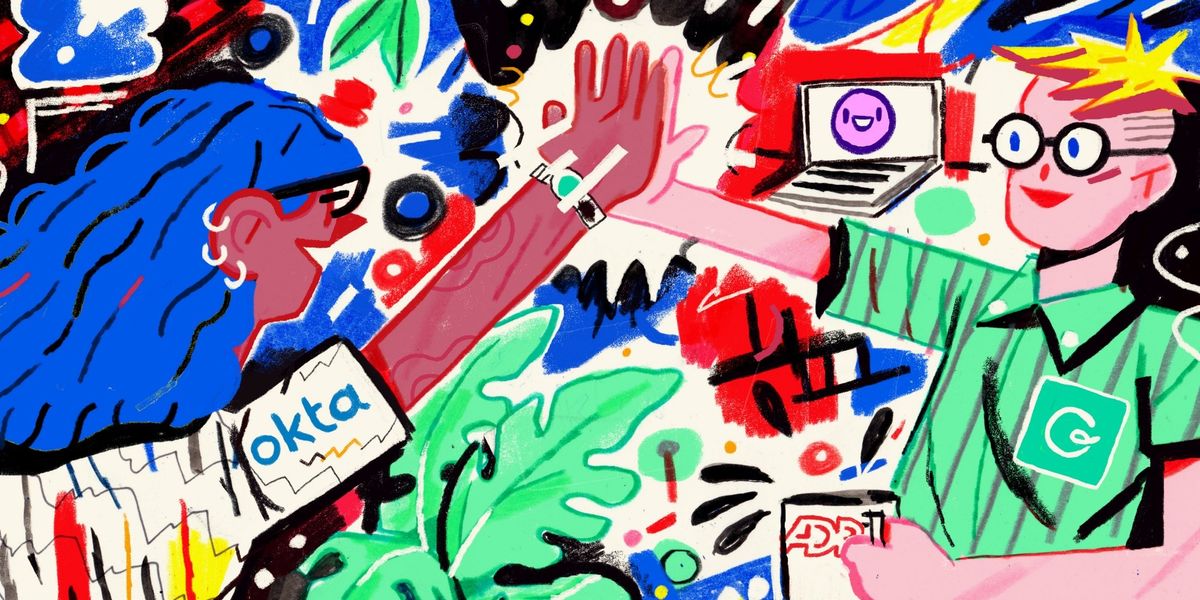 Slack Technologies Inc
Speed up onboarding with these integrations for Slack
Below is an article originally written by PowerToFly Partner Slack, and published via Medium on June 7th, 2018. Go to Slack's page on PowerToFly to see their open positions and learn more.
While a well-equipped desk with a new laptop and a coffee mug might make for a nice introduction, it's how you prepare employees for their new position that matters most. "Faster onboarding means employees can more quickly do the jobs they were brought on to do," says a recent IDC research study, sponsored by Slack, that also finds that HR teams using Slack for employee onboarding are able to get people up to speed on their new jobs 24% faster.
Getting new hires fully briefed and trained up can be a lengthy process. By connecting various tools with Slack, you can run an effective and organized onboarding program that gives new employees immediate access to the tools and information they need to make a roaring head start.
Give new folks a friendly welcome
As the primary space for collaboration in Slack, Slack channels gather people from across the organization, allowing coworkers to get to know each other better and build the kind of trust and rapport that leads to frequent collaboration. Start by launching a new hire or welcome channel (we call ours #yay), and encourage new employees to introduce themselves. You can then urge others to create a welcoming environment by responding to these messages — whether through text or emoji.
Another idea is to use Donut — an app that randomly pairs up teammates and invites them to meet over coffee, donuts, lunch, or what have you. Simply create a dedicated channel for Donut (like #newbie-donuts), and employees can opt in to and out of the program by joining and leaving the channel as they wish.
Provision secure access to your organization's tools and services
With the warm welcomes taken care of, it's time to move on to the formalities. Okta — which provides identity and access management, or in other words: secure access, authentication, and single sign-on to software applications — lets employees securely connect to the suite of tools and services that you use at your organization, including Slack.
Enterprises use Okta to manage access to Slack and other applications, which increases security and maintains compliance across devices.
Give more context into projects and processes with searchable docs
The first few weeks of a new job are all about learning the ins and outs, both in terms of work that's currently in progress and the history of past projects and initiatives. When you use Slack to connect file-sharing systems — like Google Drive, Dropbox, Box, and One Drive — documents are automatically indexed and searchable. That means that instead of starting with an empty inbox on day one, new employees can browse through channels for the background context they need and even pull information within files and documents right into Slack.
Create and share rich training material
With the Guru app for Slack, you can turn the wealth of knowledge exchanged between teammates in Slack into a robust repository of resources and training materials perfect for helping new hires learn how to navigate their new jobs. All new hires need to do is type the /guru slash command in Slack to search for and find all kinds of essential messages and documents, including answers to frequently asked questions like "What's the Wi-Fi password?" and "Who is our benefits provider?" Another great example we've seen comes from sales teams who use Guru to build out libraries of sales-specific materials like pitch decks, instructional videos, and recordings of successful calls that anyone can look up whenever they need.
For concepts that require more detailed instruction, Loom is a good way to go. You can use it to record quick instructional videos that show both yourself and what's on your screen, making it simpler to support new hires with step-by-step instructions. Videos shared in Slack can be played instantly, making it that much easier for new hires to get up to speed.
Check payroll, request time off, and look up internal experts in Slack
A good onboarding program teaches new employees where to find answers to their questions. Good software surfaces those answers seamlessly. When you connect your Slack workspace to apps like ADP (and soon Workday as well), employees can find immediate answers to questions about things like payroll, benefits, and the status of time-off requests.
Try adding a few of these apps to Slack to create your own custom onboarding experience for new employees. You can find more apps supporting HR and Culture in the Slack App Directory.
READ MORE AND DISCUSS
Show less
Loading...