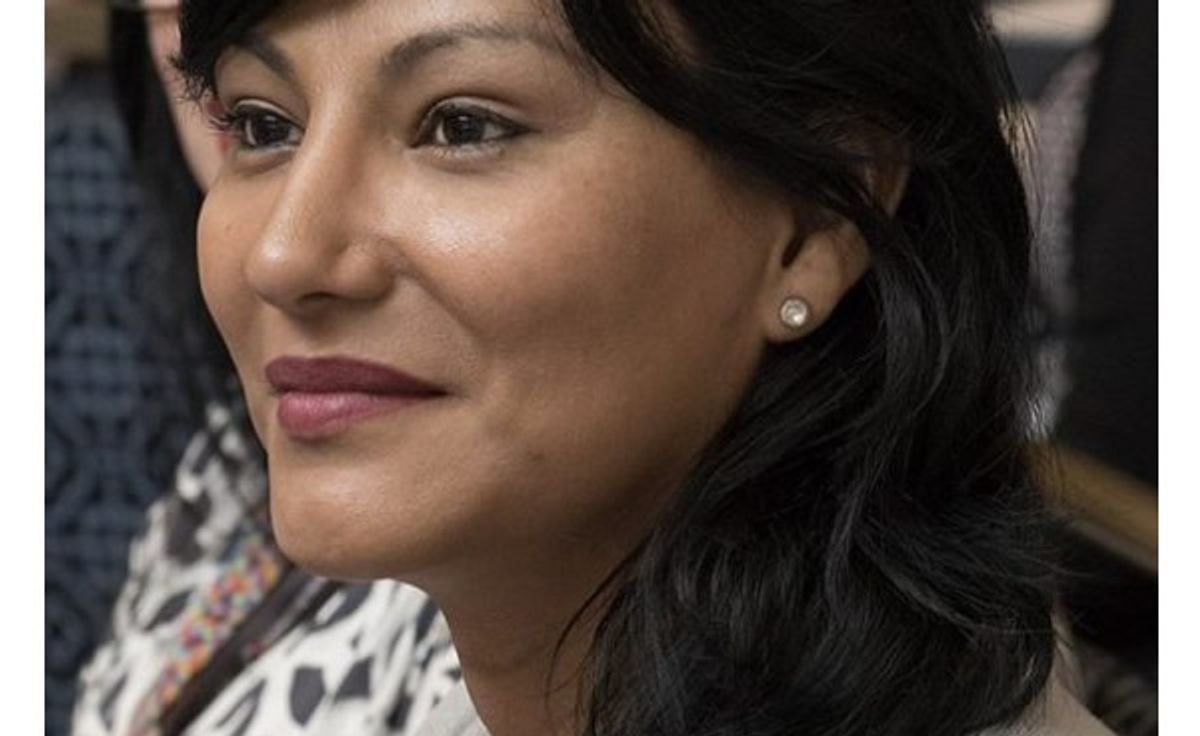 Synchrony
Below is an article originally written by PowerToFly Partner Synchrony. Go to Synchrony's page on PowerToFly to see their open positions and learn more.
LGBTQ Employees Have a Home at Synchrony
Every workplace should strive to support their LGBTQ staff. Not nearly enough do.
A year ago, Synchrony employee Giselle learned that the company would be releasing the second edition of its Transgender Reference Guide, designed to help managers and Human Resources staff better serve their transgender colleagues. Giselle immediately volunteered to help with its production.
"As soon as I heard about this project I raised my hand to share my story," Giselle says.
Giselle was born outside the United States. She came here years ago to both pursue a career and live her life freely as a [trans] woman. Her journey took incredible strength and courage, and she wasn't always met with open arms. Prior to joining Synchrony, Giselle didn't always feel welcome at work and sometimes struggled to receive equal treatment.
Synchrony was different. Here, Giselle says, she was treated like any other Synchrony employee. Her coworkers made her feel at home. It wasn't long before Giselle sprung into action, joining the company's Lesbian, Gay, Bisexual, Transgender+ Network and becoming one of its most active members. One of the Giselle's proudest accomplishments is the professional relationship she built with one 'n' ten, a nonprofit organization serving LGBTQ youth in the Phoenix area. One 'n' ten promotes self‐expression, self‐acceptance, and leadership development — values Giselle has always held close to her heart.
She wanted to build a bridge.
"Throughout my life, there has been someone to lend me a hand, so I always try to give back," Giselle explains.
The support Giselle received at Synchrony made it easier for her to grow professionally. Giselle started as a bilingual Customer Service Representative in 2013, before being offered a role in the Translations department in 2015. In 2017, Giselle was named Empowerment Ambassador for Phoenix. At the company's Annual Diversity Symposium that year, Giselle was awarded the LGBT+ Network Diversity Leadership award. Just recently, the second edition Transgender Reference Guide Giselle worked on for Synchrony was published.
Of course, Giselle has done more than advocate for the LGBTQ community at work. Professionally, Giselle is working forward to becoming a manager or project manager at Synchrony. She's found a community where she feels accepted – and now she wants to make that community even larger, and more embracing.
"I couldn't be happier to be at Synchrony," she said. "By sharing my story, if I can change at least one person's mindset and perception about transgender people, I will be very happy knowing I have accomplished my goal."
READ MORE AND DISCUSS
Show less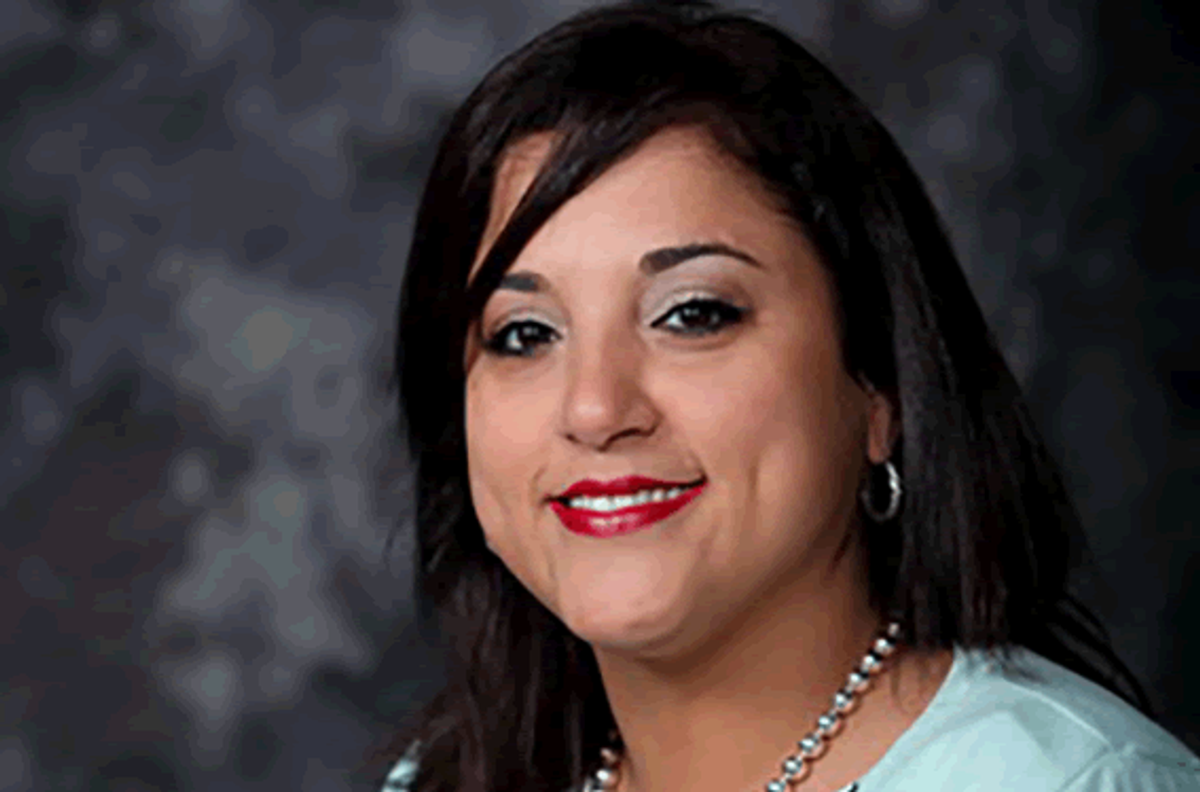 Synchrony
Jackie Works Remotely From Her Home In Texas
Below is an article originally written by PowerToFly Partner Synchrony. Go to Synchrony's page on PowerToFly to see their open positions and learn more.
Life and work – you can't have one without the other for Jackie
"Synchrony does not see disabilities. They get to know you as a person and see the talent that you have, and take that strength and develop it."
Jackie is proud of everywhere her career at Synchrony has taken her – she especially loves how Synchrony has been there for her when she needed support the most and how she can, in turn, enrich others' experiences at Synchrony.
Today, Jackie is a Field Sales Manager responsible for an entire region, but there's much more to who she is than her title. For most of her life, Jackie has experienced acute hearing loss in both ears and relies on reading lips. When she joined Synchrony not only did they do the little things like buying her a good headset for phone calls, but they did the big things too. Her team was patient, listened, and pushed themselves outside of their comfort zones to embrace new ways of working together. Jackie was never at a disadvantage against her peers. "Everyone is on equal ground here. If you have a disability, you won't be treated any different. It's all about what you have to offer."
Jackie started out as a Customer Service Representative. Her managers saw her talent and saw that she was driven to do more. They nominated her for a Synchrony development program that moved her to Frisco, TX to work in client affairs. Leaders and mentors paved the way for her to have the experiences she needed to see where she could go next, and they prepared her to make that leap. "You'll be in awe of the leaders we have! They have incredible passion every day and you see how they live the values of the company. Every time I see them I can feel it and it re-energizes me."
After 4 years, that next leap came in the form of her first Field Sales Manager role (fostering growth in credit applications and credit sales), working on a major department store. At first she didn't think she would like the travel, but now she relishes in it. As she travels to stores in 20+ states, she's an extension of Synchrony, working directly with her clients. Jackie loves meeting new people and seeing the impact she has as their business grows (and reading a lot of lips!). She's also worked on a variety of projects such as developing a program for onboarding new field sales managers, and taking on a leadership role in compliance
All along, Jackie's leaders haven't seen that she's challenged in hearing, they've seen that she has potential. "This is what you'll experience – values aren't here for us to look good in a commercial, it's in our core and everything we do. We show it every day."
Jackie experienced that leadership and belief in Synchrony's values again when she was diagnosed with cancer. Synchrony had just changed the company insurance plan, and the CFO came to her office to meet with the team. He said he was responsible for changing the plan and wanted to know how it impacted them. Jackie spoke up, as difficult as it was, to tell him it was hard to manage her illness, work, medical expenses, and her family. After the meeting, the CFO thanked her for sharing her story and offered to help. Synchrony gave Jackie grants for some of her medical costs, and found a pharma company that would pay for her medicine. The CFO always followed up to see how she was doing. She's cancer free today. "Our leaders truly care for us. Seeing how they care makes me want to share this message as often as I can and with as many people as I can."
Jackie has been a mainstay of Synchrony's diversity networks, even before they were formally organized. Caring and passion to support others has always been part of the culture and values at Synchrony, but the diversity networks go straight to her heart. First as part of the People with Disabilities Network, and now in the Veterans Network, Jackie values the opportunity to educate and be a force for good for her colleagues of all backgrounds and abilities. "Everyone here can help and support each other"
Unsurprisingly, Jackie is in high demand – earning 13 awards since becoming a field sales manager. Recently, she was approached with a job offer for more money, and she turned it down. "This isn't like other jobs. I've invested in my career, and Synchrony has invested in me – both through development opportunities for my career and support for my life outside of work. They do that for everyone."
Learn more about our People with Disabilities Network.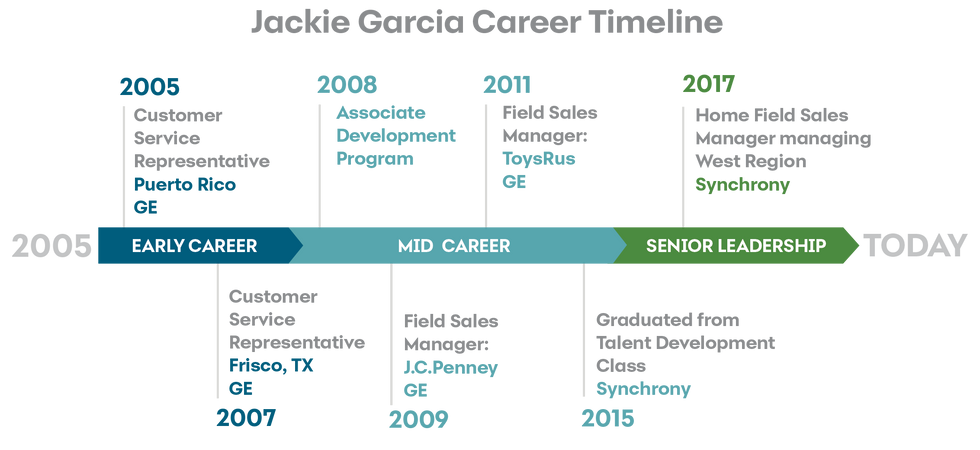 READ MORE AND DISCUSS
Show less
Synchrony
What are you working forward to?
As a Customer Service Manager in Enterprise Operations, Cherie is dedicated to developing and supporting her team. Whether it's giving back to the community as part of our Women's Network+ or offering encouragement to her team, she finds the supportive culture at Synchrony rewarding and enjoys seeing people develop and grow.
To learn more about Synchrony, click
here
to visit their PowerToFly page and see all of their available opportunities. Don't forget to press 'Follow' to receive custom job matches, event invitations and more!
READ MORE AND DISCUSS
Show less
Loading...