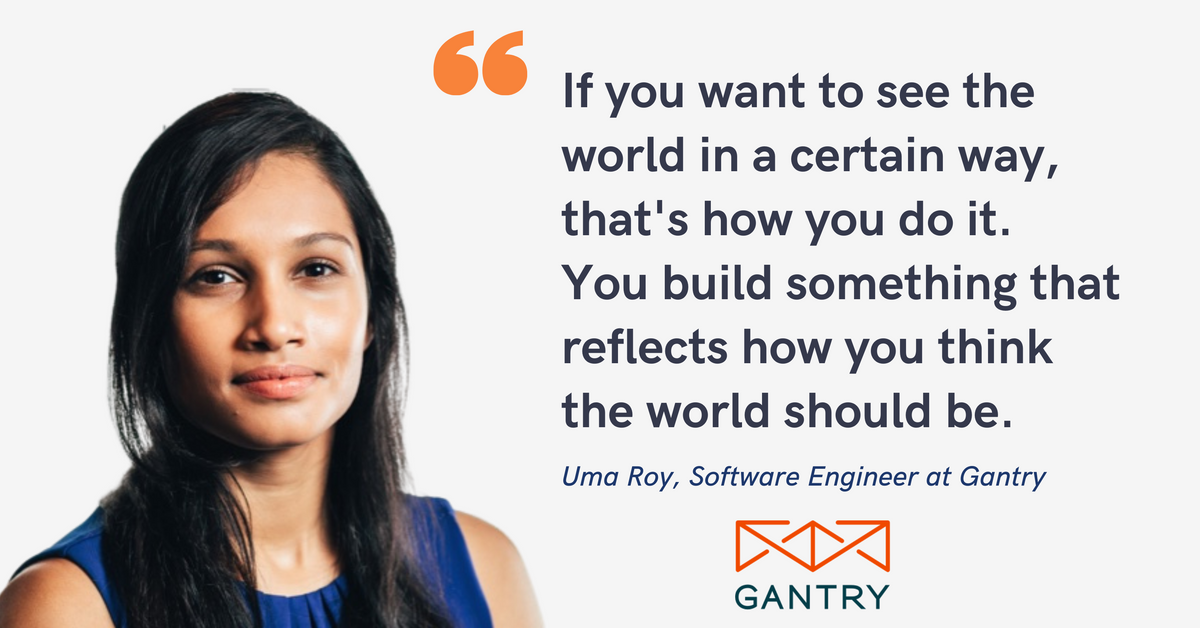 Gantry
Some high schoolers, if they're curious enough and advanced enough, read scientific papers in subjects they're interested in. Uma Roy went further than that: she wrote them herself.
The software engineer at Gantry, a startup focused on building infrastructure for machine learning products, has long loved mathematics. In high school, she spent three years doing research with grad students at MIT (and later became a grad student there herself), and even published a paper from the work she did through that program.
Uma's passion took her from MIT to Google Brain and now to Gantry. At each step along the way, she honed her understanding of the type of impact that matters to her, as well as the best way to make it. We sat down with her to hear about how she's managed her career and what she's learned along the way.
But first, we'll give you a sneak peek at her number-one piece of advice for early-career machine learning or software engineers who want to make an impact: "Go to a place where that's possible," says Uma.
Read on to see how Uma realized Gantry was that place for her.
Leaning away from academia and into applying knowledge
Uma's interest in math started with her dad's encouragement, then grew into a math summer camp she attended each summer.
"You're doing advanced stuff you wouldn't do in high school, like number theory," she says. "I really liked it there. I thought the community was really great, and I made a ton of friends that I'm still friends with to this day."
Finding places where she could pursue topics she was fascinated by alongside people she enjoyed spending time with became a pattern for Uma. She did that at a MIT research program in high school, then went on to study math and computer science at MIT, first for her bachelor's and then for a master's focused on machine learning. Her master's thesis was on how to get better results on real-world problems using machine learning to estimate covariance matrices.
While Uma liked the deeply theoretical and academic nature of her studies, she realized she didn't want to become the math professor she'd once dreamed of being.
"Being in math academia, I realized that while I'm passionate about math and it's a really beautiful subject, there are other things I care about," she says. "Like working on stuff that people will see, not just research papers."
That's what drove her to machine learning in the first place—a chance to be more hands-on.
"I wanted to transition more from doing very pure, theoretical math research to something more applied," says Uma. "Statistics kind of bridges that gap, and then you get to machine learning. It had that mathematical flavor that I liked, but also that potential for real-world applications, which was more exciting to me."
Defining impact
Working on something tangible and helpful to real, everyday users was important to Uma. But that wasn't the only prerequisite she was looking for her job to meet.
"There are a lot of facets in a job where you can have impact," she says. "Maybe it's through managing a bunch of people or maybe you find that the thing you're building is really rewarding. I'm still pretty early in my career, so I don't necessarily know which part of impact is more important to me, but the thing I like best about working is being able to closely collaborate and build something with other people."
Another strike against academia, and even the more research-focused residency she did at Google Brain: "In academia or research, especially in math, it's very solitary," she says. "Industry is much more collaborative. You're on a team building something together. With your team, you do things that wouldn't have been possible to do with just you alone."
And Uma knew she wanted that team to be small. She'd worked for bigger companies, but knew she would have less of a chance to stand out, to learn other parts of the business, and to experience fast growth and learning. "I wanted a small, very motivated, very smart group of people working on building something from nothing. I think that's a cool challenge and a very motivating experience," she says.
After doing that reflection, Uma came up with her full list of what was important to her in a role:
An early-stage startup where she'd have lots of room to grow
A team she believed in and knew she could learn from
A ML project or product with practical implications, "especially since NLP and deep learning have seen so many advances in the past five years, even in the past two years, with game-changing algorithms that come out and let you do so much more"
Finding Gantry
When Uma met Josh and Vicki, the co-founders of Gantry, she knew she had found the place she was looking for: a small, motivated team where she could make a big impact.
"A couple of things really stood out to me about them," Uma says. "Including how thoughtful they are about building the company. When you're joining something so small, it really is a bet on the founders. And when I met them, I was willing to make that bet because their approach really resonated with me."
Specifically, Uma saw:
A track record of building systems from the ground up
Success beyond just the specific ML project, but also in running a business, from recruiting to marketing
A data-driven approach to evolving the product
A chance to be in the room for most big decisions
An openness to take feedback into account and communicate honestly
A sustainable engineering culture where " it never really feels like anything's going off the rails—it's just like, 'oh, we're getting a lot of stuff done, and that's nice,'" says Uma
And since joining, she's proved her initial hypothesis right: Gantry is a great place to make an impact in her field.
She encourages other software engineers and machine learning engineers to do the same thing, if their goals are similar.
"If you really want to make an impact earlier in your career, and you want to work hard and see the results of that and learn a lot, you need to kind of go to a place where you can have impact. If you're in a bigger organization, it's just logistically hard, because there's so many people who have more experience than you," says Uma. "The growth there is typically slower just because it's already this big moving machine and you're joining it."
Looking towards her own future, Uma is excited to keep chasing that impact and keep building "something from nothing."
"If you want to see the world in a certain way, that's how you do it," she says. "You build something that reflects how you think the world should be."
To be part of what Gantry is building, check out their open roles!
READ MORE AND DISCUSS
Show less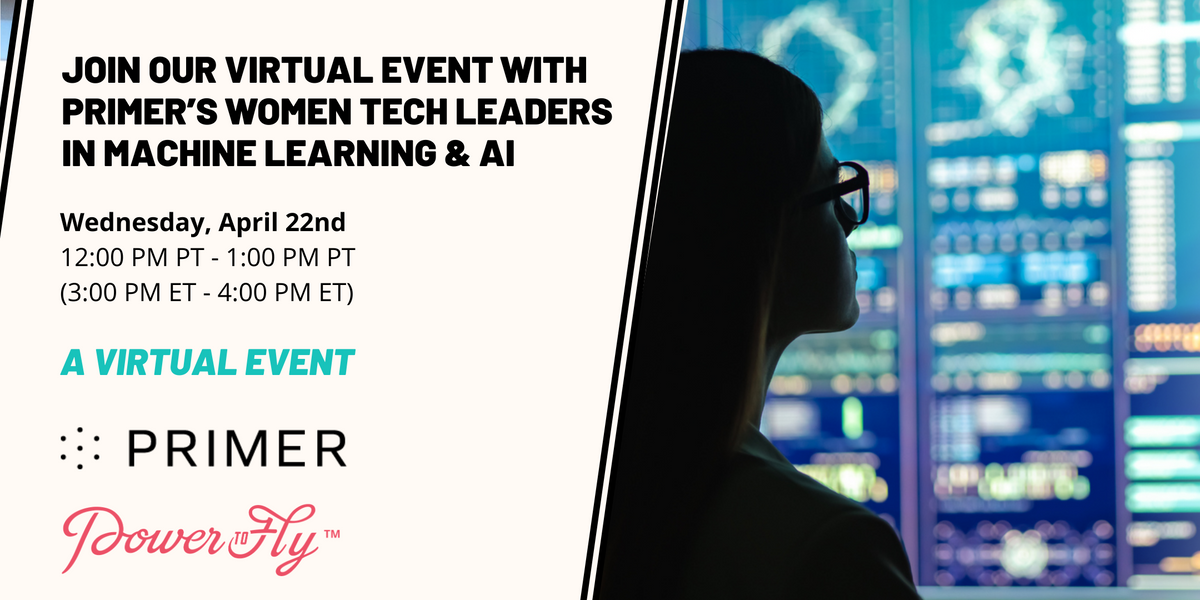 Primer
If you are a skilled tech professional and you are interested in attending this event, please email events@powertofly.com with your name and LinkedIn URL to be considered for an invite.
Want to learn about the future of data automation? Then join Primer and PowerToFly for an intimate virtual event featuring Primer's women tech leaders and allies as they discuss their latest projects, share career advice, and answer YOUR questions.
Primer's mission is to accelerate our understanding of the world. They build machines that can read and write, automating the analysis of very large datasets. Primer's technology is deployed by some of the world's largest government agencies, financial institutions, and Fortune 50 companies.
Join our special virtual event on Wednesday, April 22nd from 12:00pm PT to 1:00 PM PT (3:00 PM ET to 4:00 PM ET).
Agenda (Subject to Change):
12:00 PM PT - PowerToFly Kickoff
12:05 PM PT - Keynote & Welcome Address by Primer's Suzie Radack - SVP, People
12:10 PM PT - Technical Demo by Amy Heineike - Principal Product Architect
12:20 PM PT - Panel Discussion & Audience Q&A

Amy Heineike - Principal Product Architect
Katy Evans - Sr. Data Scientist and Team Lead
Loi Laing - Sales Development Representative
Delenn Chin - Product Engineer
India Derrick - Software Engineer

12:55 PM PT - Closing Remarks
1:00 PM PT - Event Concludes
Primer is building machine intelligence that pushes the edge of what is currently possible; if you'd like to learn more about this technology and get your questions answered, we hope you can join us this April.
Visit Primer's page on PowerToFly to learn more about their impressive benefits including catered lunches, ongoing learning initiatives, unlimited vacation, and flexible work options.
About PowerToFly: PowerToFly is a women-run startup that works with companies to identify skilled professionals they'd like to network with. Over the past two years, we've produced over two hundred virtual and in-person events across the world with brands like American Express, Microsoft, Deloitte, and Slack, which have resulted in countless hires. Visit http://powertofly.com to learn more.
About PowerToFly's Events: All RSVP'd attendees are welcome, regardless of race, color, religion, national origin, gender identity, pregnancy, physical or mental disability, or age. If you require accommodation(s) to fully participate in this event, please email hi@powertofly.com, and we will contact you to discuss your specific needs.
Unfortunately, PowerToFly and Primer cannot admit outside recruiters to this particular event. Please email hi@powertofly.com if you have any questions about this policy.
READ MORE AND DISCUSS
Show less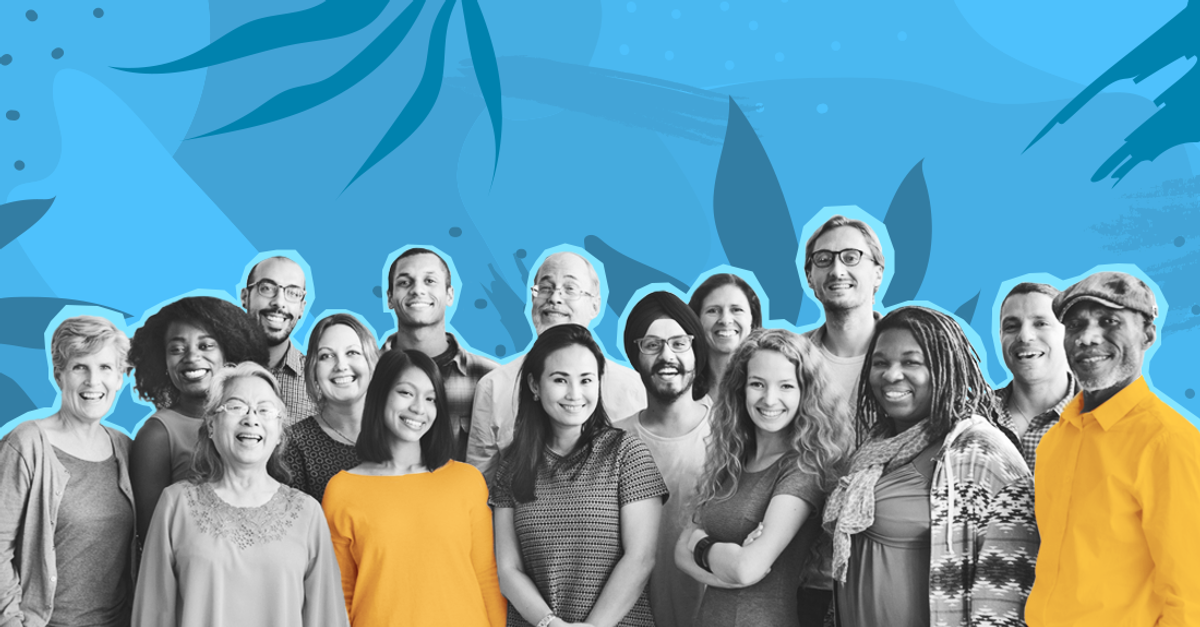 Resources for Employers
Making AI Work for Everyone
Many of these same experts argue that although machine learning will automate many tasks currently done by humans, it will also create a number of new roles.
But if AI is really going to do more good than harm, we need to diversify the brains behind it.
As Artificial Intelligence Reporter Karen Hao explains, the AI industry has a severe lack of diversity:
Why does this matter? We know all too well how technology designed by and for one small group can end up hurting the rest of us.
As Hao points out, AI has already succumb to several of its creators biases:
We should be using AI to build a better and more inclusive workplace, not to further enshrine the biases of the white men who have the privilege of creating it.
Curious about the world we could create with more diverse minds shaping the future of AI?
Click Below To Sign Up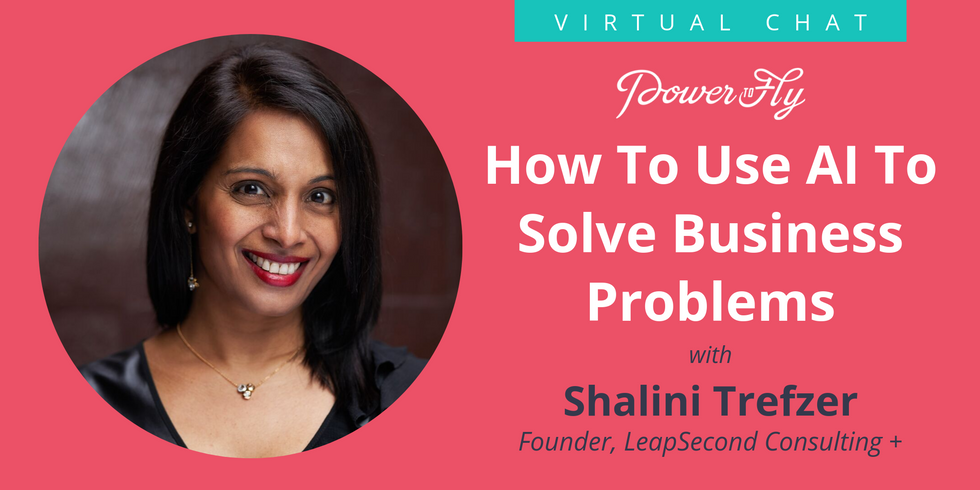 READ MORE AND DISCUSS
Show less
Loading...