GET EMAIL UPDATES FROM POWERTOFLY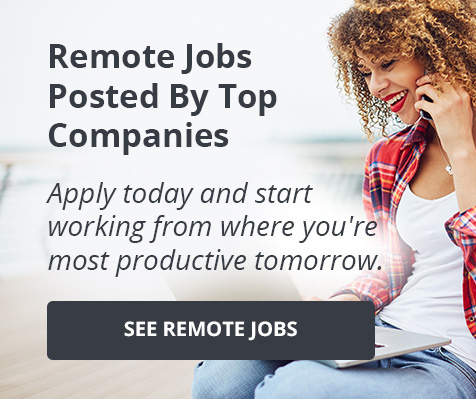 Afterpay
💎 Tune in for clever virtual interview tips that will help you ace your interview!
📼 Lin Yuan, General Manager of
Afterpay
Shanghai Technology Center, shared her most clever virtual interview tips with us. If you're about to interview with Afterpay (or just want to sharpen your interview skills), you don't want to miss this.
📼 The first of the clever virtual interview tips: #1 Get Your Set-Up Ready. Find a private and quiet space with a stable network, so you won't get disrupted during the interview.
📼 And the next clever virtual interview tip: #2 Keep It Real. You'll feel much more comfortable during the talk if you show up as the real you. Plus, your interviewer will feel it, too.
📼 #3 of these clever virtual interview tips: A Powerful Self-Introduction. In order to make the most out of your self-introduction, you'll want to clearly illustrate why your experience is related to this position and how you can bring value to the team.
Clever Virtual Interview Tips - Play the video to see them all!
#4 Line Up Your Questions: The talk should be two-sided instead of just questions from the interviewer. If you can bring questions and ideas to the table, it will show that you take the opportunity seriously. You'll also have the chance to dive deeper into whether or not you're a good match for the company, the team, and the position.
🧑💼 Are you interested in joining Afterpay? They have open positions! To learn more, click here.
More About Afterpay
Founded five years ago in Sydney, Australia, Afterpay has millions of global customers and tens of thousands of merchant partners now using the platform globally across Australia and New Zealand, US, Canada, and the UK and Southern Europe (where it is called Clearpay). Afterpay's global team is currently made up of more than 1300 people and growing. Afterpay's business model is completely free for customers who pay on time – helping people spend responsibly without incurring interest, fees or extended debt. Afterpay empowers customers to access the things they want and need, while still allowing them to maintain financial wellness and control, by splitting payments in four, for both online and in-store purchases. The company trusts in the next generation and shares a vision of a more accessible and sustainable world in which people are rewarded for doing the right thing. Afterpay's mission is to power an economy in which everyone wins.
READ MORE AND DISCUSS
Show less
Videos
💎 Prepare for your interview with engineering hiring managers using some actual examples of go-to questions!
📼 Press PLAY to hear tips from Ami Kumar and Sarah Schell, both Directors of Engineering at GameChanger, on how to prepare for your interview with a hiring manager. They shared some of their favorite questions to ask candidates.
📼 What's the assessment of soft skills like during an interview with a hiring manager? Ami and Sarah, as Directors of Engineering, assess a combination of technical skills and soft skills during your interview. From a softer side, they'll ask you to think about how the changes you're suggesting would impact the users as well as your past experiences and what you learned along the way. When doing so, it's important to provide context. Some questions candidates will be asked are: Who were you working with? What were the objectives? What was the conflict? What options were considered? What were the trade-offs? And most importantly, what was your specific role in that situation?
📼 There are so many different questions that you can ask the hiring manager at the end of the interview, not only for engineering roles but for any role you'd like to apply for. Some great questions to ask are: What is your day-to-day going to look like? What tools and technologies will you get to learn? What kind of growth opportunities and learning opportunities does the company offer? Showing that you're trying to visualize life inside the company helps you stand out to the interviewer.
Last Tip For Your Interview With an Engineering Hiring Manager
To improve your chances of getting hired at GameChanger, Sarah recommends focusing on a couple of areas. First, always work on improving your craft, whether it's writing the swift code, learning about testing patterns, or performing data analyses. Second, Sarah looks for candidates who can work effectively in a team. This means having the ability to collaborate, mentor, be mentored, articulate novel ideas, give feedback, and even respectfully dissent.
📨 Are you interested in joining GameChanger? They have open positions! To learn more, click here.
Get to know Ami and Sarah
Ami Kumar is currently a Senior Engineering Manager at GameChanger Media, Inc. and she's getting her Master's degree in Machine Learning at Georgia Tech. She graduated from Columbia University's Fu Foundation of Engineering and Applied Sciences with a major in computer science, following the applications track.
Sarah Schell has been a part of the team at GameChanger for more than four years now. She started as a Data Scientist, and after being the Data Science + Data Engineering Manager, she's now become the Director of Engineering at the company.
More About GameChanger
GameChanger is a dynamic technology company based in New York City with teammates working remotely to solve some of the biggest challenges in tech. They have more than 550,000 youth sports teams on their app and they deliver live video streaming, scorekeeping, and team communication tools that connect families to the most important game of the week.
READ MORE AND DISCUSS
Show less
Paypal
It's almost time for you to start the PayPal interview process What do you need to do to get prepared?
Preeti Lovekar, a group engineering manager at PayPal gives us an exclusive look at the Paypal interview and application process, culture, and values. Press play to get some top-notch tips on how you can make your application stand out.
To learn more about PayPal and their open roles, click here.
PayPal Interview Tips
The Paypal interview process varies depending on the role you're applying for. Regardless of job title, be prepared to go through a whiteboard session where you can showcase your problem-solving skills. Here's what you should know before you begin!
Don't be afraid to ask clarifying questions
Make sure you're communicating your thought process
Familiarize yourself with the technology the interview
BREATHE! Relax so you can show the best side of you!
More about PayPal
"PayPal has remained at the forefront of the digital payment revolution for more than 20 years. By leveraging technology to make financial services and commerce more convenient, affordable, and secure, the PayPal platform is empowering more than 300 million consumers and merchants in more than 200 markets to join and thrive in the global economy. Come build with us.
Every time you pay for an Uber ride or book on Airbnb, you're using our product. We create products that make payments easier — so easy that they fade into the background, making entirely new kinds of interactions possible.
We value what makes you different and encourage you to act on your ideas — no matter how pie-in-the-sky. You bring skills and a customer-first mentality, and we'll bring the tools and environment you need to do the best work of your life. We know the confidence gap and imposter syndrome can get in the way of meeting spectacular candidates. Please don't hesitate to apply."
To learn more about PayPal and their open roles, click here.

READ MORE AND DISCUSS
Show less
Loading...