GET EMAIL UPDATES FROM POWERTOFLY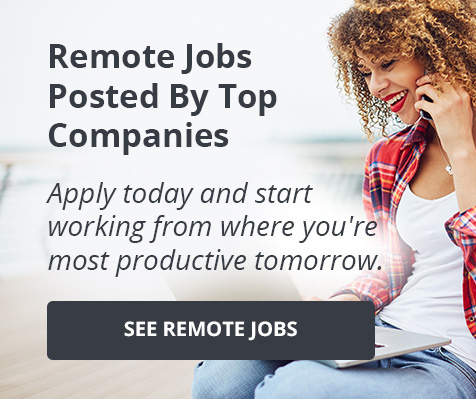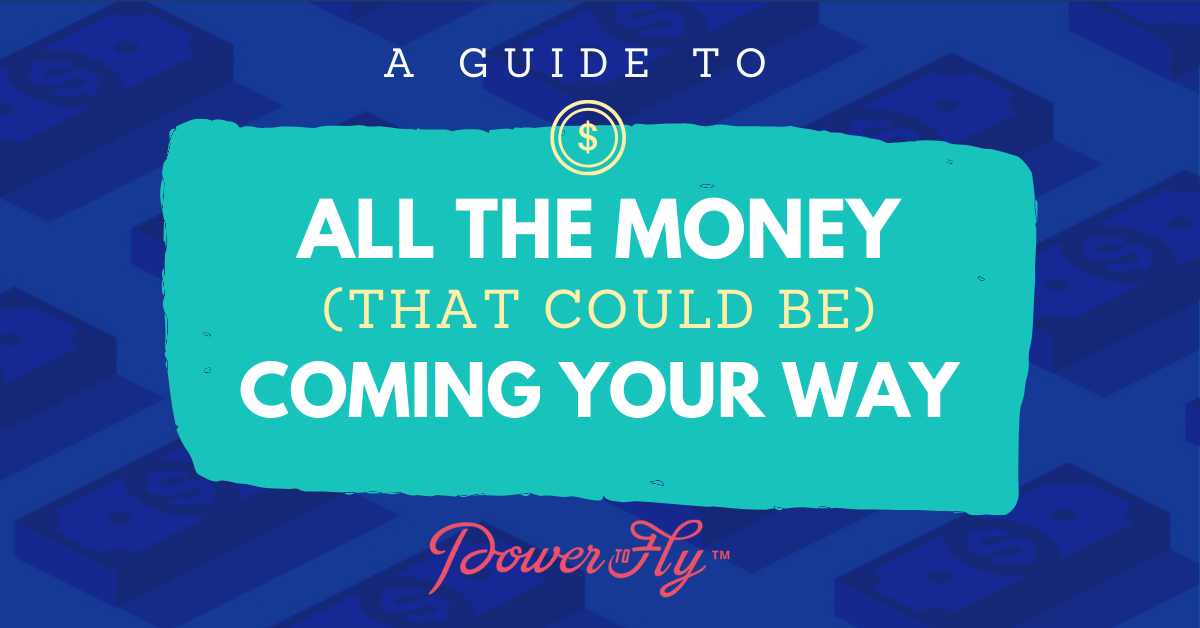 Work-Life Balance
A look at stimulus checks, unemployment benefits, and more.
American society may come out of the current coronavirus pandemic completely changed. We may realize it's at best inefficient and at worst negligent to tie employment to healthcare. We may realize it's not such a bad thing to have the state more carefully monitoring private enterprise. And we may keep universal basic income, a bare-bones version of which Congress agreed to try out when they passed the bill that will give $1,200 to every adult making less than $75,000. Or we may revert back to the old normal. If and when we make it through this, we can use our voices and our votes to advocate for whichever version of government seems like the one the future will require.
But for now, we need to be able to navigate the quick-moving changes to the support systems available to help all of us who are hurting. And the nature of government (slow) and the nature of our country (big, split up into 50 different states, full of citizens with very diverse experiences and needs) has meant that figuring out what money is available to who has been extremely complicated.
You've heard the stories: people who tried to file for unemployment six different times and couldn't get through, small businesses clamoring to qualify for new loan and grant options but getting stuck in the bureaucratic quagmire of doing so.
We've decided to corral all the relevant information on credits, grants, loans, and loan forgiveness or deferral options that are available to you right now, with the goal of this being as useful and transactional a document as possible.
With that in mind, here's an overview of the options available.
Stimulus checks
What is it? A one-time $1,200 credit (that means non-taxable income, so you won't have to pay taxes on this money on your 2020 taxes) going to every adult in America with a social security number who makes less than $75,000 annually. If you're married with no children and you and your partner make less than $150,000, you'll receive $1,200 each. You get another $500 for each child under 16 and you'll get a smaller payment if you make up to $99,000. There are a few corner cases—if you're in college and your parent(s) claimed you as a dependent on their tax return, you won't get it, for instance.
How do I get it? If you filed for taxes in 2018 or 2019, you don't need to do anything. You probably chose to get your refund in a direct deposit, in which case the IRS will send the credit directly to your bank account. If they don't have your bank information, they'll send it to your mailing address. If you need to update your information, your best bet is to finish your 2019 taxes ASAP and include the correct information on there, as that's what they'll use.
When do I get it? Payments should start arriving next week (April 15), but it will likely take several weeks or months until all the checks have been sent out.
Unemployment benefits
What is it? Financial help for workers—including self-employed or part-time workers—to replace lost employment income, whether they were fired, furloughed, asked to stay in quarantine, or had to stop working to care for a sick family member. This money would count as income and would thus be taxed for the 2020 year.
As part of the $2 trillion stimulus signed by Trump in March, jobless workers are eligible for an extra $600 a week on top of their state benefits until July 31. In California, for instance, the maximum weekly benefit is $450. If you worked in California and used to make $1,200 a week but lost your job due to the coronavirus, you could file for unemployment, get the maximum state benefit of $450 a week, and also qualify for the $600 a week federal benefit, giving you $1,050/week.
How do I get it? You'd need to file for unemployment with your state. Go here and enter your state to get started.
When do I get it? That depends on your state. Most unemployment offices are struggling to keep up with a huge inflow of people seeking benefits. The usual waiting period is one week from the date of filing, but that may be extended. The good news is that benefits are retroactive, so if it takes a week to get through and file your claim, that week will be paid out later once you've gotten through. And as far as duration of benefits, most states provide 26 weeks of benefits, and the new federal guidelines provide an additional 13 weeks of benefits.
Small business loans/grants
What is it? Federally-guaranteed loans available to small business owners and self-employed individuals. If a business owner uses the loan to maintain her payroll for up to eight weeks, pay rent and utilities, or pay their mortgage, the loan becomes a grant that doesn't need to be paid back. The loan/grant money is available to small employers (less than 500 employees) in an amount up to 250% of an employer's average monthly payroll (up to a maximum of $10 million).
If, for instance, you're a small business owner who usually pays out $12,000 in monthly payroll (which includes health insurance costs for your employees), you would qualify for a loan of $30,000. For loan money not used for those purposes that will need to be paid back, there are no fees, and interest rates are capped at 4%.
How do I get it? The program has limited funding and the Small Business Administration's website is already crashing with huge increases in traffic, so apply as soon as you can. You need to apply through a bank or other lender (like a credit union), so you should start by contacting the bank you usually use for business. The SBA's search tool to find lenders could be a good place to start if you don't already have a go-to bank, though many banks aren't taking new customers for this program. The application deadline is June 30.
When do I get it? That depends on your state. Most unemployment offices are struggling to keep up with a huge inflow of people seeking benefits. The usual waiting period is one week from the date of filing, but that may be extended. The good news is that benefits are retroactive, so if it takes a week to get through and file your claim, that week will be paid out later once you've gotten through. And as far as duration of benefits, most states provide 26 weeks of benefits, and the new federal guidelines provide an additional 13 weeks of benefits.
Other assistance
The federal government has waived two months of payments and interest for federal student loan borrowers and suspended automatic payments until September 30th.
The IRS has moved the federal tax filing deadline for 2019 to July 15, but keep an eye on your state income tax deadline changes.
The government has waived the 10% penalty on early IRA or retirement plan withdrawals of up to $100,000, if your withdrawal is because of the outbreak.
The bill puts a 120-day moratorium on non-payment evictions for renters whose landlords' mortgages are owned by federal entities like Fannie Mae and Freddie Mac (which is about 70% of all mortgages—look for your address here to see if your landlord's mortgage counts).
If you're a homeowner with a mortgage backed by Fannie Mae or Freddie Mac, you can delay payments for up to 12 months.
Some, though not all, internet companies have said they won't cut customers off for nonpayment. AT&T, Comcast, Sprint, T-Mobile, and Verizon are some of the companies who have agreed to do that, though they haven't been clear about how it will work and if customers will need to call and ask for that benefit.
Some utility companies are suspending shut-offs, but the government has not mandated that they do so and companies are doing so on a city-by-city and state-by-state basis.
This is an unprecedentedly difficult time for many individuals, families, and communities. We hope these resources can help. If you find yourself with resources to spare, consider donating money to your local food bank, where they may be experiencing up to 10x more demand than usual. You can find a local food bank here.
READ MORE AND DISCUSS
Show less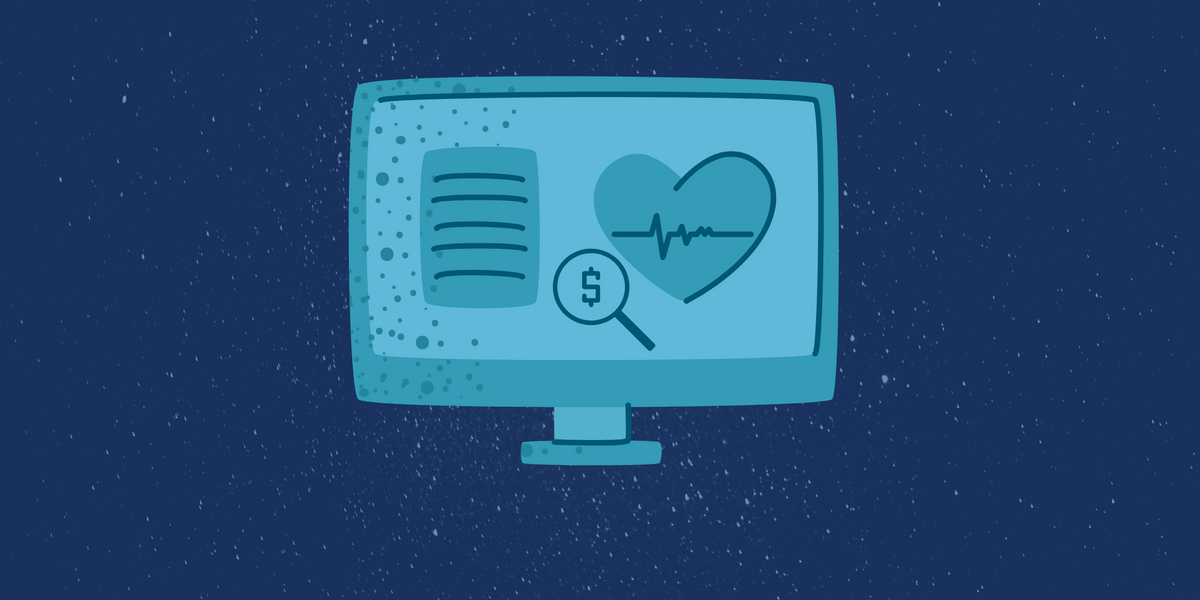 Work-Life Balance
3 tips from a former financial advisor.
During these wildly unsettled times, I (like so many others) have been trying to determine how to stay sane, be productive, and help.
At PowerToFly, I am part of your team of "Talent Advocates." This means that I spend most of my day advocating for our community members by directing them to resources on the PowerToFly platform and of course - connecting them with relevant opportunities matching their skill sets and interests. I love what I do because I get to interact directly with our community to help facilitate their personal and professional development. So here we are in the throes of a global pandemic and I want to step up my advocate game further and be a part of your support team.
Before I came to PowerToFly and before life did its crazy "throw-a-curveball" thing (hello, international move!), I was a financial advisor. In fact, I've done Chat & Learns with the PowerToFly community on various financial wellness topics. If you're tired of Netflix by now, feel free to rewatch them here. In the spirit of being the very best advocate for you, I think it may be helpful to dust off my old advisor cap and share some ideas for managing your finances during this period of uncertainty.

Hang in there, stay well, socially distance(!), and I hope this helps.
1. Reevaluate Your Fixed Expenses
When budgeting, I break down expenses into "fixed" and "variable." Your fixed expenses are the ones that stay the same every month. Examples could be your rent or mortgage payment, student loans, cable bill, cell phone, car insurance, gym memberships, subscriptions - you get the idea. When reworking a budget, we sometimes forget about these expenses because we think there's not much we can do to change them. Don't let your fixed costs slide by unchecked! Certain things like your mortgage can seem impossible to change (though I'll get back to that shortly), but other ones like your car insurance or cable bill are worth reviewing.
Shop around for car insurance - is there another insurer that can give you similar coverage at a lower rate? Get a copy of your current plan and go online to check for lower rates with other insurance companies for the same coverage.
How about your cell phone? Check out other carriers to see if they can offer the same service for a lower rate and make the switch. You can also call your current company to see if they have newer plans that offer similar service at a lower rate.
Don't forget cable - when was the last time you checked your bill? Is the amount you're paying higher than you remembered? Get on the phone and ask your cable provider if there are promotions available or other ways to lower your bill - don't be afraid to get tough!
Consider if you can afford to keep your memberships and subscriptions running at this time. This can be difficult - for things like a local gym membership, we all want to help support small businesses we like to patronize and we know those business owners are in a tight spot too. Do your best to navigate here how you see fit, but don't feel guilty if you need to cancel a service or membership for the time being. Remember: if your own glass is empty, there's nothing to pour into anyone else's.
And a little good news you don't even have to take action on? If you have federal student loans through the U.S. government, your payments are automatically delayed without penalty through the end of September 2020.
2. Reduce Your Variables
Your variable expenses are those that can change considerably each month. This is also where there's a lot of "stock" financial tips like - "stop drinking a $4 coffee every day if you're short on money." I find a lot of advice like this to be worthy of a heavy eye roll. Most people who are financially strapped are not buying that pricey jolt on their way to work each day. Not to mention - while we're #SafeAtHome, we're not making those morning coffee runs anyway. That said, there are a couple of ways we could see our variable expenses creeping up right now.
Ordering take-out and delivery food - another tough one. We want to support our local restaurants! That said, if you're worried or struggling, try to take some time to meal plan. We want to limit our trips to the grocery store, so plan ahead on what you can make during the week. Be sure to plan some meals that are exciting enough to keep you from falling into the temptation of ordering delivery too often.
We all do it: online retail therapy. These days, we're facing an extreme strain on our mental health. "Retail therapy" exists for a reason - it offers distraction from whatever it is we don't want to think about and a healthy dose of positive reinforcement when that desired product arrives at our door. Mental health awareness and not shaming the different ways we cope with managing our stress is incredibly important, so I offer this thought with care: the stress that comes with financial uncertainty can be tremendous, be kind to yourself by trying to engage in less expensive distractions. There are so many companies offering free classes, content, activities - take advantage!
3. Get on the Phone
We all hate to do it, but you've got to call the companies that you're paying each month to see how you can reduce your bills. Even Dumbledore said that help will always come to those who ask for it - but you have to ask. I already mentioned calling your cable and cell phone companies above, but here are a few others for whom you could pick up the phone.
Dial up your credit card companies. If you're working to pay down credit card debt, call the company and ask if you're eligible for a lower interest rate and if not, when you will become eligible. After you ask about that, ask if they have any programs available to help people who are paying down their debt or if they have resources available for people affected by the pandemic.
Reach out to your utility companies and see if they have options to reduce your costs. Depending on where you live, you may be able to select alternative utility suppliers that could lower your monthly rates. Some utility companies are also working with people to come up with payment plans or other ways to work through the hardships of the coming weeks.
Get in touch with your landlord or call up your mortgage company. A lot of landlords are working with their tenants if they can afford to do so, but they won't know you need help unless you talk to them. Additionally, many mortgage companies have options for deferred payments to those dealing with a change of circumstance due to the virus. If you're taking a deferred payment plan from your mortgage provider (or any other lender that offers this), make sure to ask if deferred payments accrue late fees or interest. Also be sure to check if the payments are due in a lump sum at the end of the deferment period or if your payment plan is extended at the end so that you can plan ahead.
---
Take Heart
While a lot of things feel really bad right now, there is still a strong sense of community all around us. Whether it's people singing together from their balconies, local restaurants sending food to hospital staff, or neighbors helping get essentials for the elderly or immunocompromised, we are working through these crazy times hand-in-gloved-hand. In some way, all of us will feel the financial impact of these global circumstances, but there are resources available to help you through. Aside from the tips above, you can always investigate what help may be available to you on a local, state, or federal level. And of course, should you find yourself needing to look for a new professional opportunity at this time, don't forget to reach out to your PowerToFly community. There's a whole team of Talent Advocates ready to help!

READ MORE AND DISCUSS
Show less
Loading...