GET EMAIL UPDATES FROM POWERTOFLY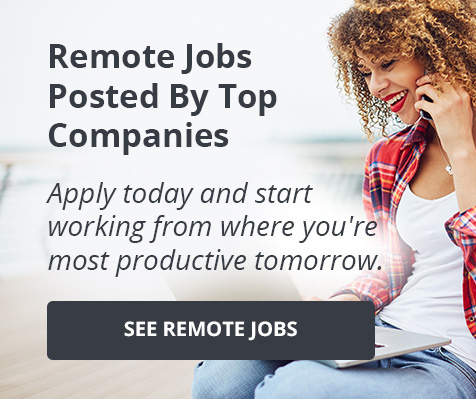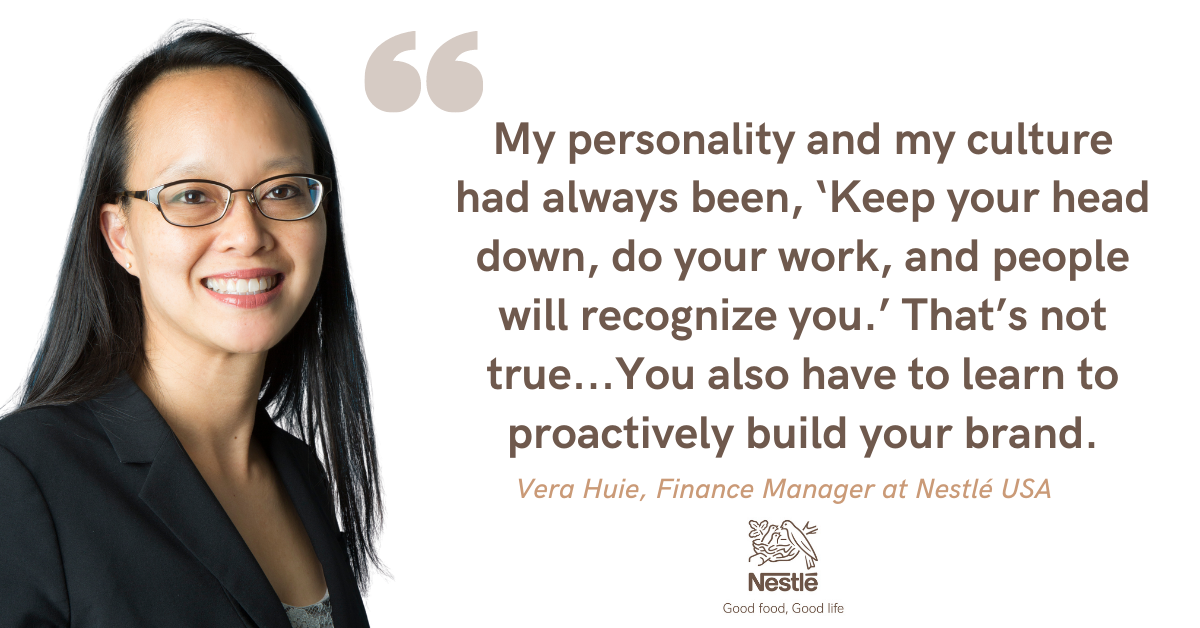 Nestlé USA
Vera Huie had her first exposure to finance via a shoe store.
She worked there in high school and found herself more interested in the back office side of the business, with its bookkeeping and accounting functions, than the retail side, with its aisles of shoes to be sold.
"I really enjoyed the checks and balances and arranging the puzzle pieces in order to make sense of things and to understand the story behind the business," says Vera, who is now a Senior Finance Manager at food and beverage giant Nestlé USA.
That after-school job launched a multi-decade career. After working in finance for a few other companies, Vera is currently celebrating her 22nd anniversary at Nestlé—and we sat down with her to learn more about her story and to hear her advice for other women interested in building a successful career in finance.
Investing in the foundation
Vera studied business economics in college, but it was her experience working in the field after graduating that really cemented the importance of a strong understanding of financial fundamentals.
"I see finance as a base foundation for running a business," she explains. "Businesses evolve and change. Look at ecommerce, which wasn't something someone might have thought of 30 years ago. You need to evaluate the go-to-market strategy. What does the business plan look like? What are the tax implications? There's a core component that remains foundational but there are parts that evolve, and that's what makes finance so interesting."
Vera thinks of finance as "vast and ever-changing," though even she was surprised by the abundant opportunities to continue to learn and deepen her knowledge during her 20+ year Nestlé career.
She joined the Nestlé USA team first and foremost because of its leadership, she says. "The hiring manager that took me on was very energetic and warm, and that spoke to their culture and the type of talent they brought in. Not only did they have strong business acumen, but it was very much a personal company."
The focus on an industry that interested her was—excuse the food pun—the cherry on top.
"Food speaks to everyone. Those of different ethnic backgrounds, different cultures, in different markets – we get to satisfy the needs of our diverse consumers," says Vera. "When I meet people and they find out I work for Nestlé, they often react with a lot of passion and excitement. It's neat to see how far-reaching our products are."
Embracing opportunity
Vera started her career at Nestlé in corporate accounting and describes her work there as "speaking finance to finance." But that's not where she stayed.
Over the years, Vera has worked in corporate reporting, where she partnered with business units; in management, where she managed a sales disbursement team; in project management, where she was involved in the transformation of the company's finance organization; and in specific business units, like the company's import and export business, which had her traveling to Mexico to learn how to leverage local production capacity to bring brands like La Lechera and Abuelita to the States.
Across these different roles, one thing kept Vera focused: the people.
"Role or title never mattered," she says. "It has always been about colleagues working together to collectively drive the business. I really do appreciate working with our people, and that has carried me forward."
Looking back, Vera sees her finance career as having had two distinct paths: initially it was focused on corporate finance, followed by her transition to business units, where she learned to be a business leader first, a financial expert second.
"In a business unit, you're working with sales, marketing, supply chain and manufacturing. You're speaking finance to non-finance folks, working to really understand impacts, and how we can work collectively as a team to ensure brand growth and development and effective new product launches," she says. "For instance, I didn't know much about marketing, but my marketers would educate me and I would educate them on the finance side."
Vera credits her career advancement to two forces: her own will and Nestlé USA's commitment to investing in its people.
"You drive your own career, and you are your own limit," she says, referencing opportunities Nestlé offers to do things like move into different divisions and even move abroad. (Vera has stayed positioned in the U.S., but she did move from California to Virginia to be closer to Nestlé's new headquarters in Arlington.)
"Growing up, I was very timid, but at Nestlé, I've constantly been encouraged and supported and have built my confidence as a finance business partner," she says. "I've come out of my shell and developed, not just technically, but also in how to interact with people, how to be an influencer without needing to be in a particular role of formal authority. I've learned leadership, effectiveness, collaboration, and how to leverage radical candor and healthy conflict to move things forward."
4 key strategies for a successful finance career
We asked Vera what advice she'd want to pass on to other women in mid-level and high-level finance roles who want to advance their career path:
Have the courage to ask questions and learn from others. "It's normal to hesitate," says Vera. "But it's a sign of leadership to be able to step forward and admit that you don't know something. Your example could open up the floodgates for everyone else. It establishes your position as a leader," she says.
Every experience is a learning experience, good or bad. "That means you shouldn't dwell on any one particular incident," says Vera, "but rather reflect on what happened, learn from it and move forward."
Be present at the table as if you already belonged. "Don't wait for anyone to invite you. Put yourself forward and do the work to make sure you do belong," says Vera. "If there are things you don't know, take the initiative to go out on your own accord or with your network to sharpen that skillset."
How you project yourself is how others will receive you. Related to her point above, Vera encourages women to learn how to be their own best advocates. "My personality and my culture had always been, 'Keep your head down, do your work, and people will recognize you.' That's not true," she says. "You also have to learn to proactively build your brand."
Does Vera's path at Nestlé USA appeal to you? Check out their open roles!
READ MORE AND DISCUSS
Show less
Nestlé USA
💎 Do you get super nervous about job interviews? Fret no more! Get these tips from a talent advisor at Nestlé USA and get ready to ace the application process!
📼Watch this video with Megan Furlong, Senior Talent Advisor at Nestlé USA, who will give you some insights into preparing for your job interview. Turns out there's no need to be nervous after all!
📼 The first tip that will prevent you from getting nervous about your job interview is to prepare thoroughly. Do some research on the company and the role. That way, you'll have some insight into the culture along with the skillsets the team will be vetting. Also, be calm and listen. Make sure you're connecting with the interviewer and answering the questions being asked. And last, present questions yourself! You want to feel comfortable moving forward, too, so prepare questions relevant to the role.
📼 Another excellent way to avoid being nervous about your job interview is to research what the company looks for in new hires. At Nestlé USA, not only are they evaluating the minimum requirements for a role, but they're also seeking what they call "the achiever profile." Megan explains that someone with this "achiever profile" demonstrates the ability to think, lead, and act. So, for example, someone who has a continuous improvement mindset, someone who's challenging the status quo, someone who leads by speaking up and taking action, or someone who breaks down barriers and can work as part of a team.
Stop Being Nervous About the Job Interview - Learn the Application Process at Nestlé USA
Each stage of Nestlé USA interview process is strategically designed to review your qualifications and career aspirations and connect you with some cross-functional stakeholders you might have the opportunity to work alongside. The company wants to make sure that you feel comfortable and confident moving forward. So, the first stage is typically a phone conversation with a recruiter. This is a great opportunity for you to see what's open, discuss available roles, talk about your skillsets, and determine the best fit moving forward. From there, you typically meet the hiring team. Here's your chance to share what you've done in your career and learn more about the role that best aligns with your experience. Last, Nestlé will connect you with some cross-functional stakeholders. At this stage, there will typically be more behavioral-based style interview questions. The team will be looking for specific examples of what you've accomplished in the past, and they'll also be vetting some more technical skillsets. Hopefully, after this last stage, you'll be presented with a hiring offer!
🧑💼 Are you interested in joining Nestlé USA? They have open positions! To learn more, click here.
Get To Know Megan
Megan Furlong is a talented and diversified senior recruiter who loves the challenge of finding the best candidates possible. Megan excels in a fast-paced environment and is always flexible to the business's needs. Teamwork and collaboration are of utmost importance. She's always looking to expand her social network, so connect with her on LinkedIn to learn more about opportunities!
More About Nestlé USA
Foods people love. Brands people trust. And a career that nourishes your future like no other. With a global presence and incredible brands – from beloved icons to new category disruptors – there are opportunities to make an impact on an enormous scale. Nestlé USA is a place where underrepresented talent can thrive. Diversity and inclusion are their everyday reality. Nestlé USA provides an inclusive workplace built on dignity and respect and generates equal opportunities for everyone. In their work environment, employees feel valued, respected, and heard.
READ MORE AND DISCUSS
Show less
Loading...