GET EMAIL UPDATES FROM POWERTOFLY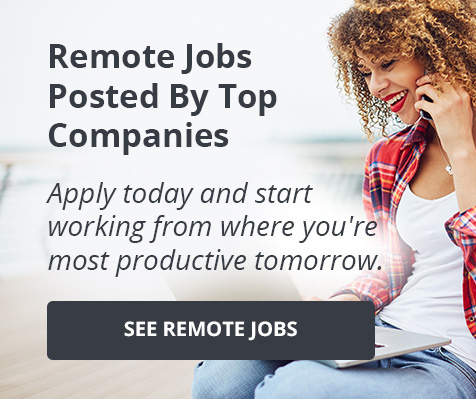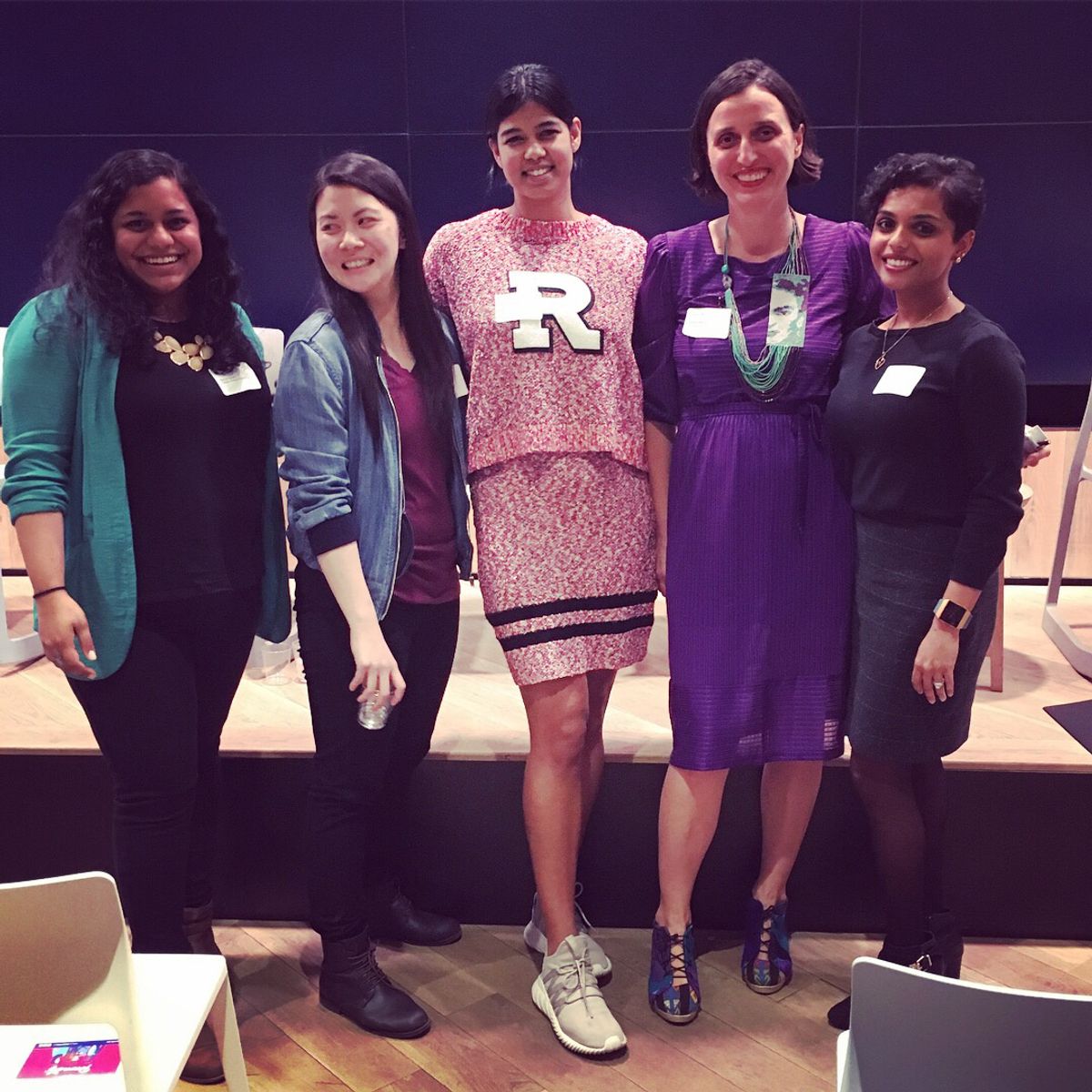 Blog
Featuring women leaders from AppNexus, Bluecore, Stash Invest and Thrive Global
PowerToFly recently partnered with four amazing New York companies, AppNexus, Bluecore, Stash Invest and Thrive Global to present an evening of networking and panel discussions at Rise NYC. Guests had an opportunity to network with women tech leaders and the other executives from our four featured companies as well as their fellow women in tech.
An energetic, insightful panel, moderated by PowerToFly CoFounder & CEO Milena Berry, featured four passionate women leaders, including:
Doa Jafri, Director of Engineering at Thrive Global
Bahar Shah, Software Engineer at Bluecore
Bavitha Sokhi, Lead Software Engineer at Stash Invest
Theresa "Tvu" Vu, Senior Vice President of Engineering, AppNexus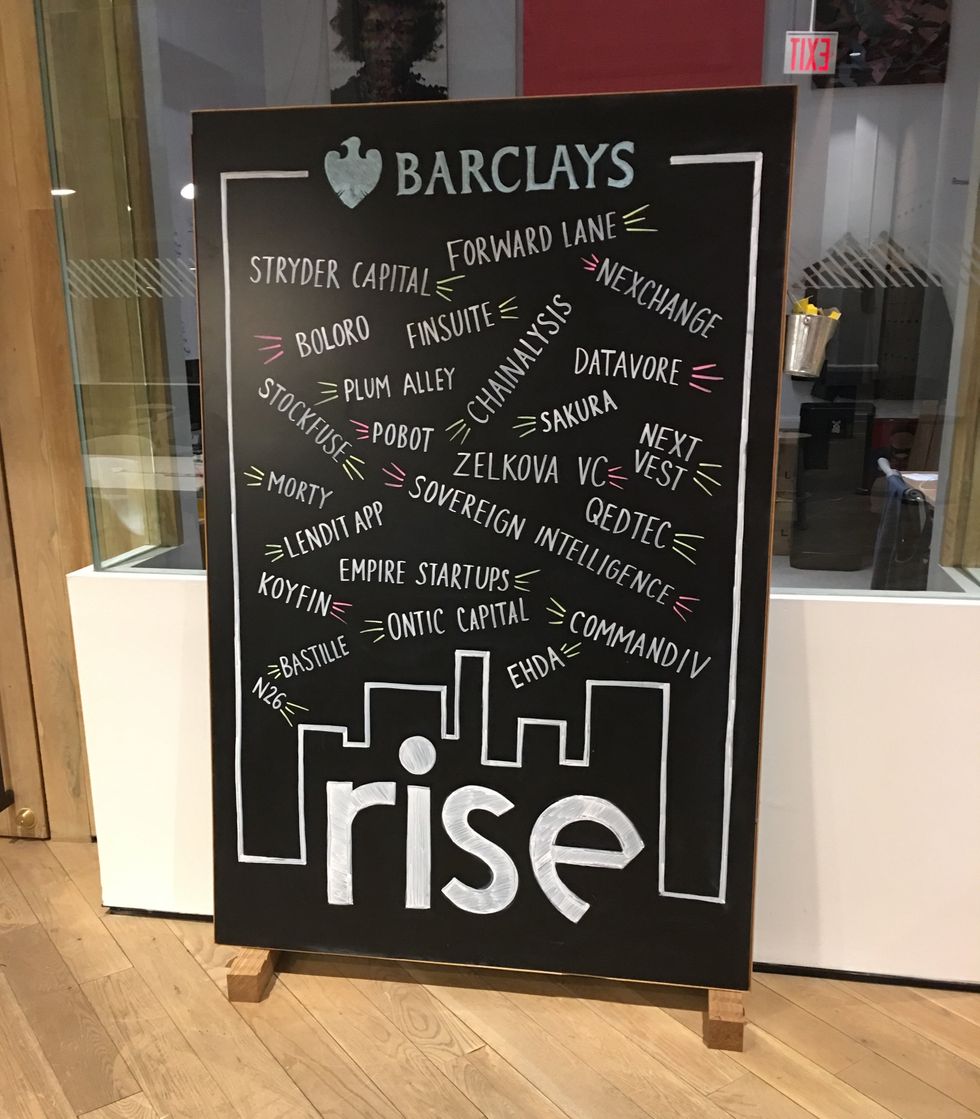 Big thanks to Rise NYC for hosting us!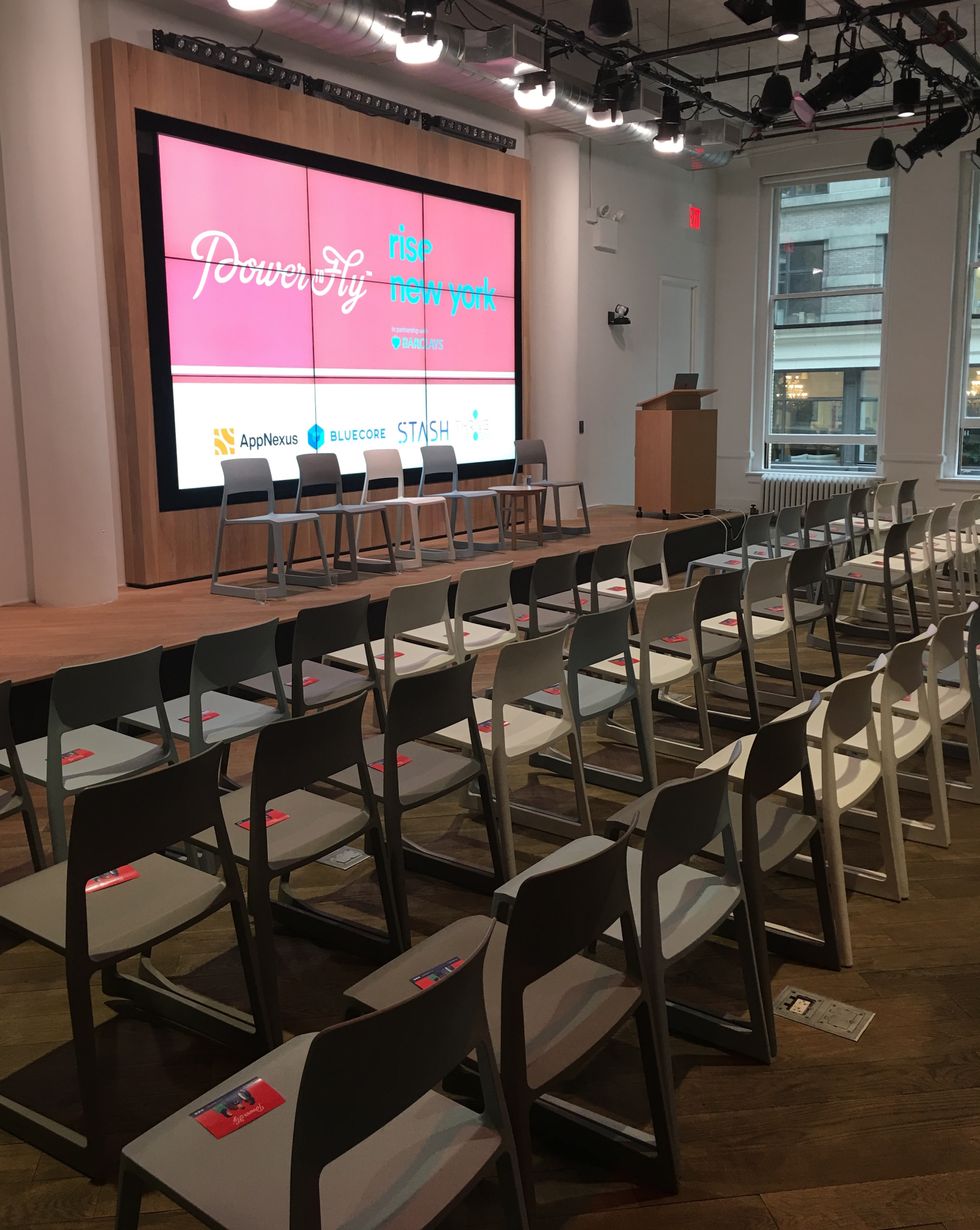 A look at the beautiful event space at Rise NYC.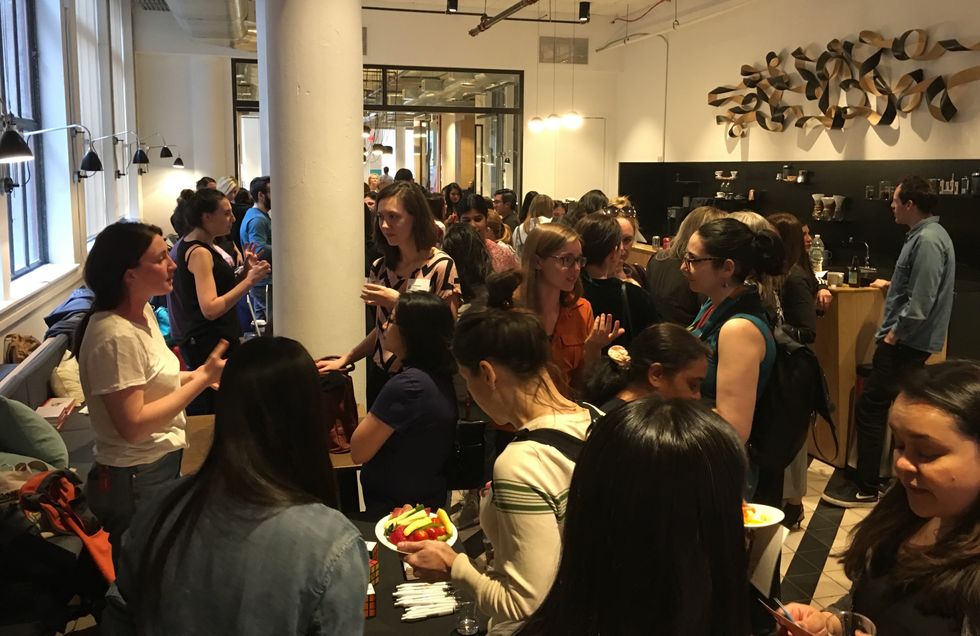 Let the networking begin!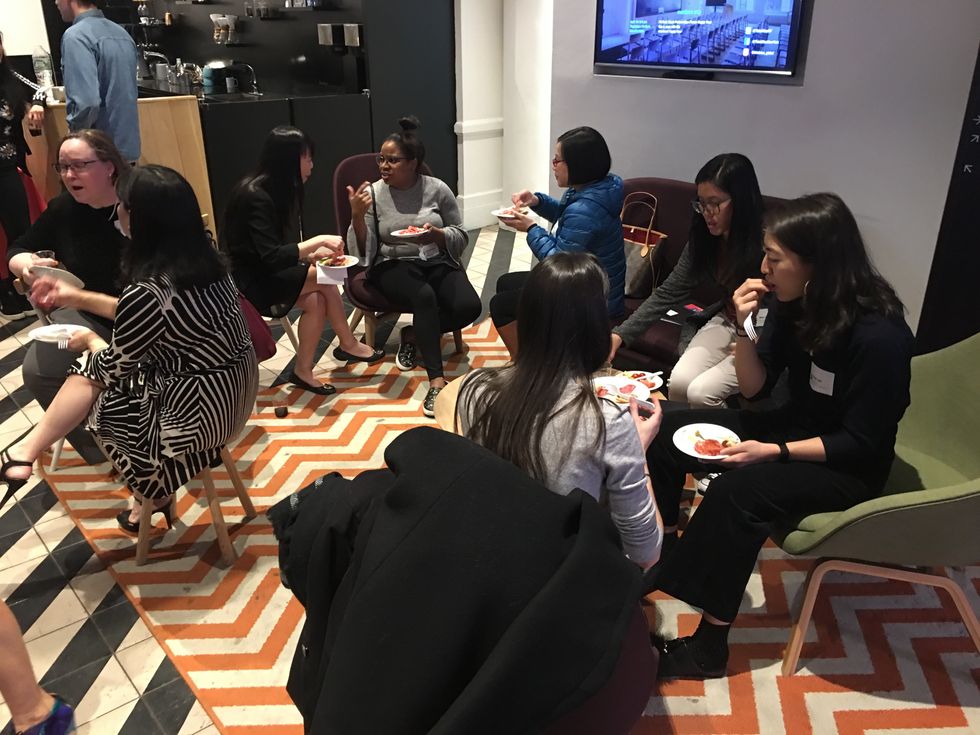 A great opportunity for women in tech to meet.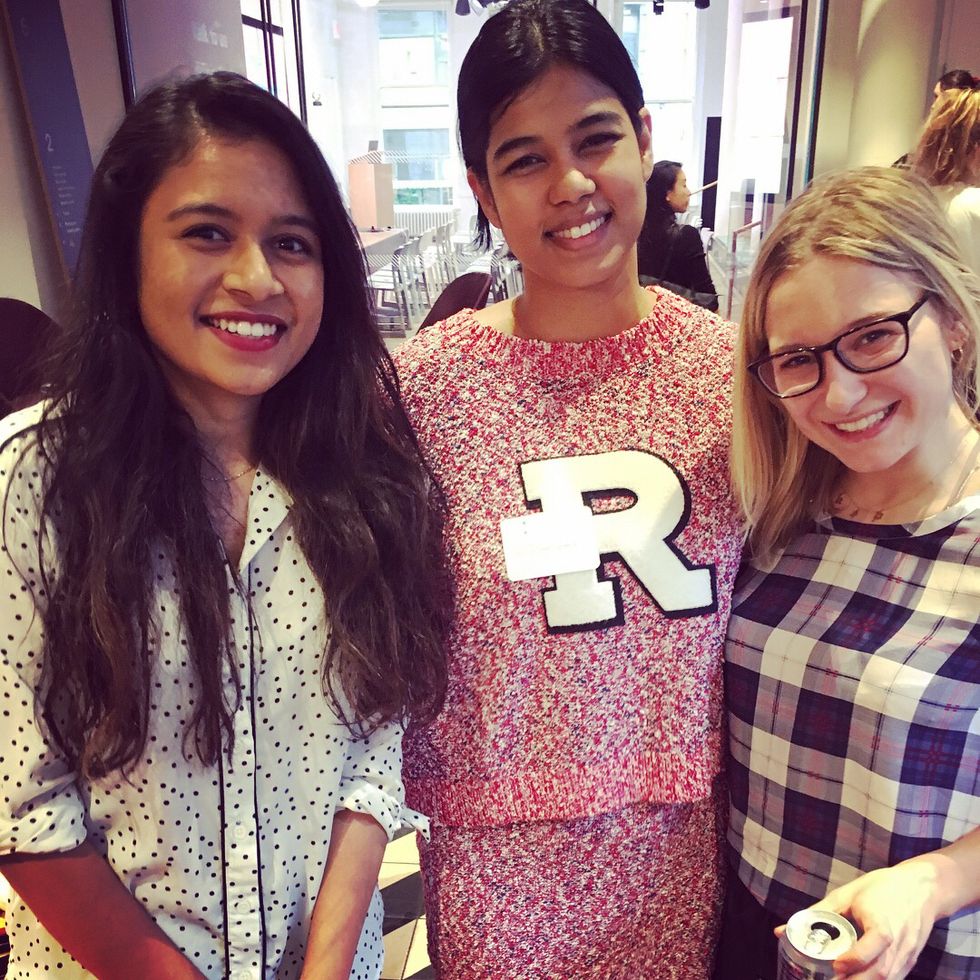 Thrive Global's Doa Jafri mingles with attendees.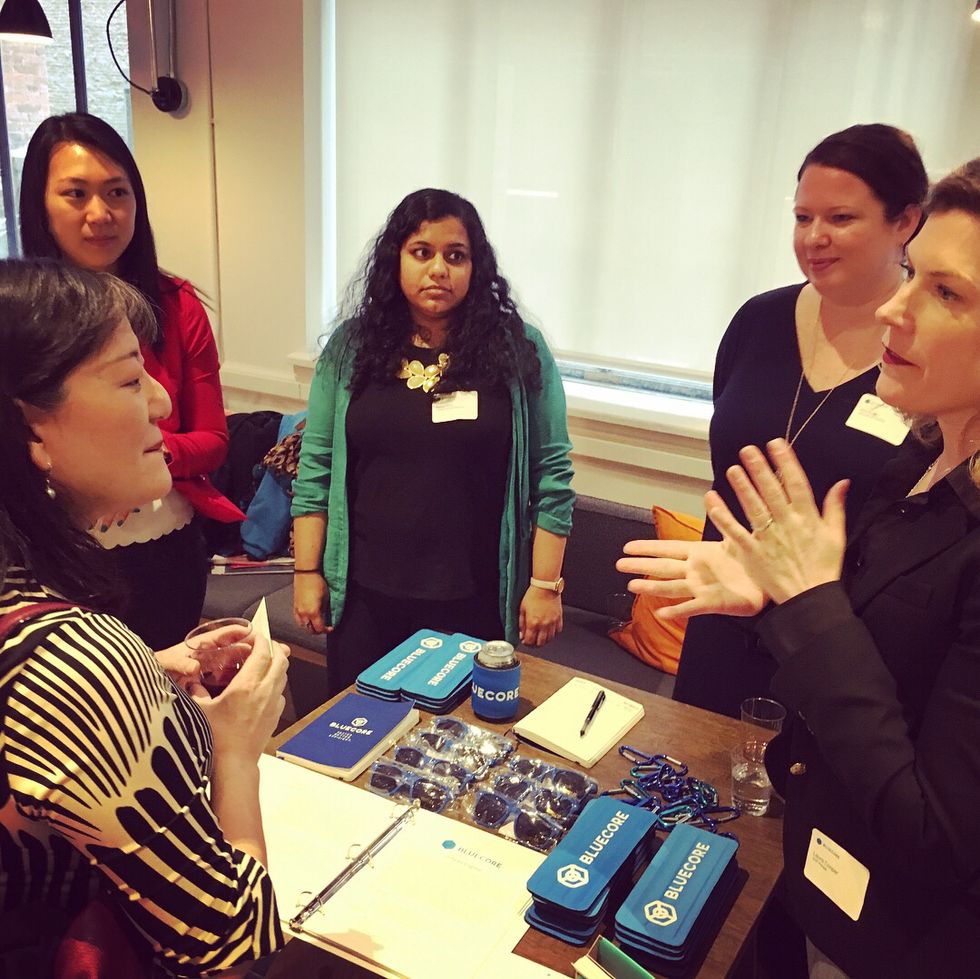 The folks from Bluecore chat with attendees (and give away some swag).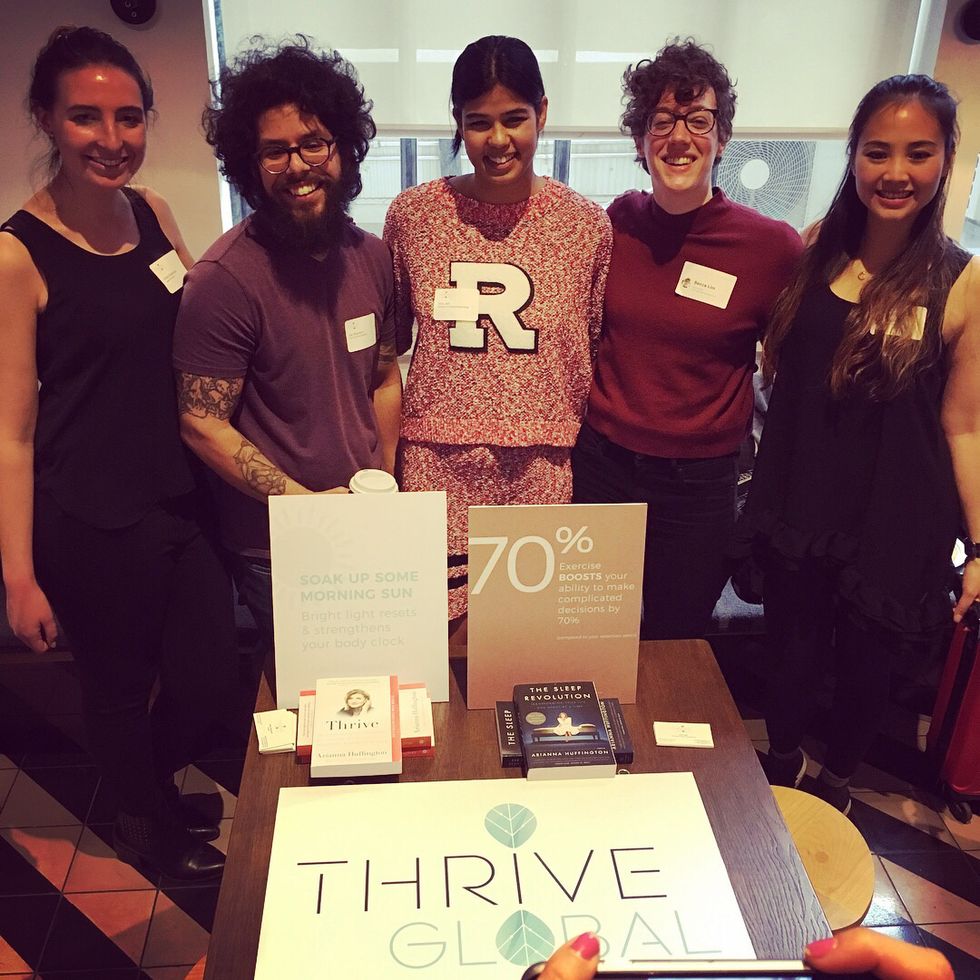 The Thrive Global team.
PowerToFly's Milena Berry moderates a panel featuring women tech leaders from AppNexus, Bluecore, Stash Invest and Thrive Global.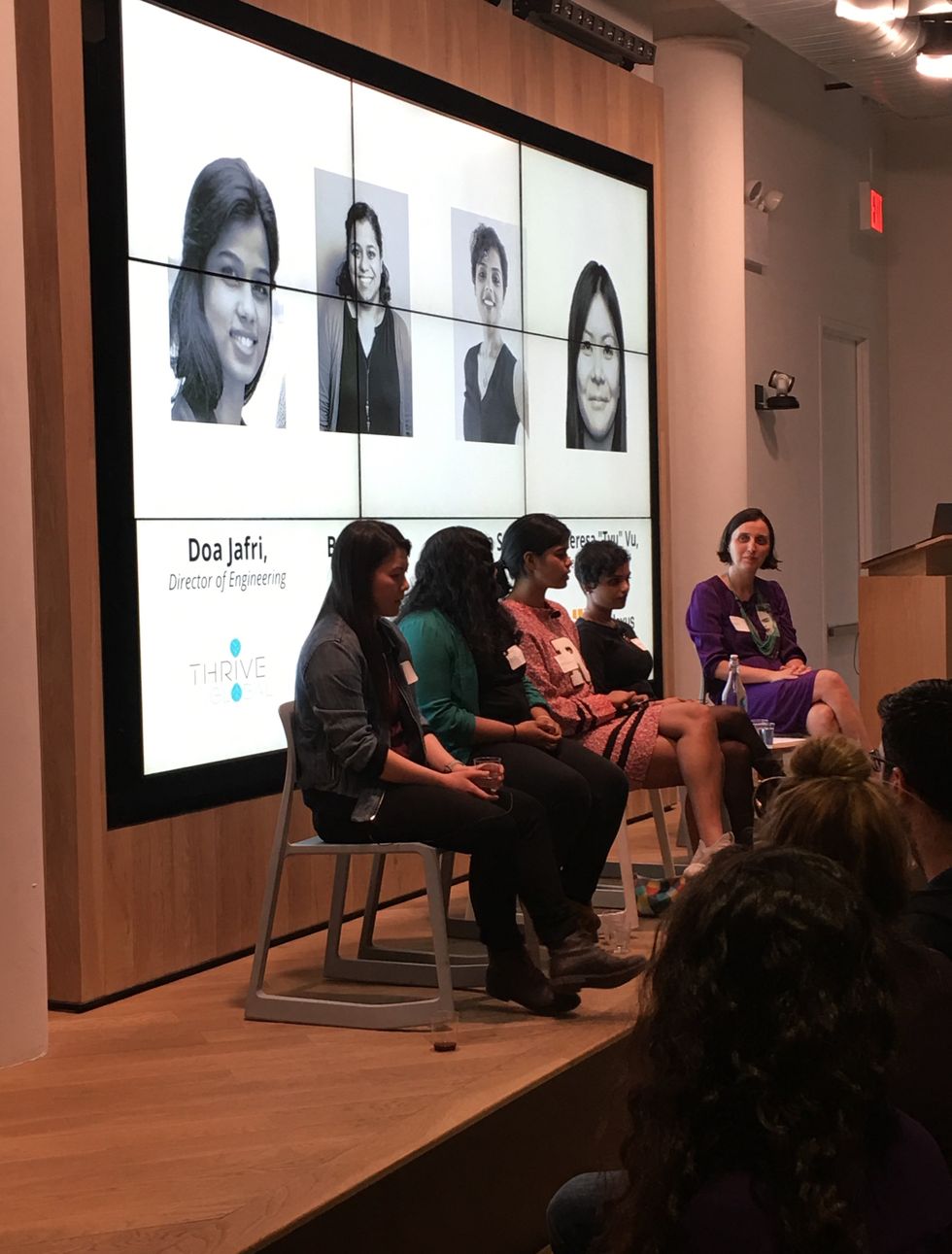 AppNexus' Theresa "Tvu" Vu, Bluecore's Bahar Shah, Stash Invest's Bavitha Sokhi and Thrive Global's Doa Jafri were an amazing, insightful panel.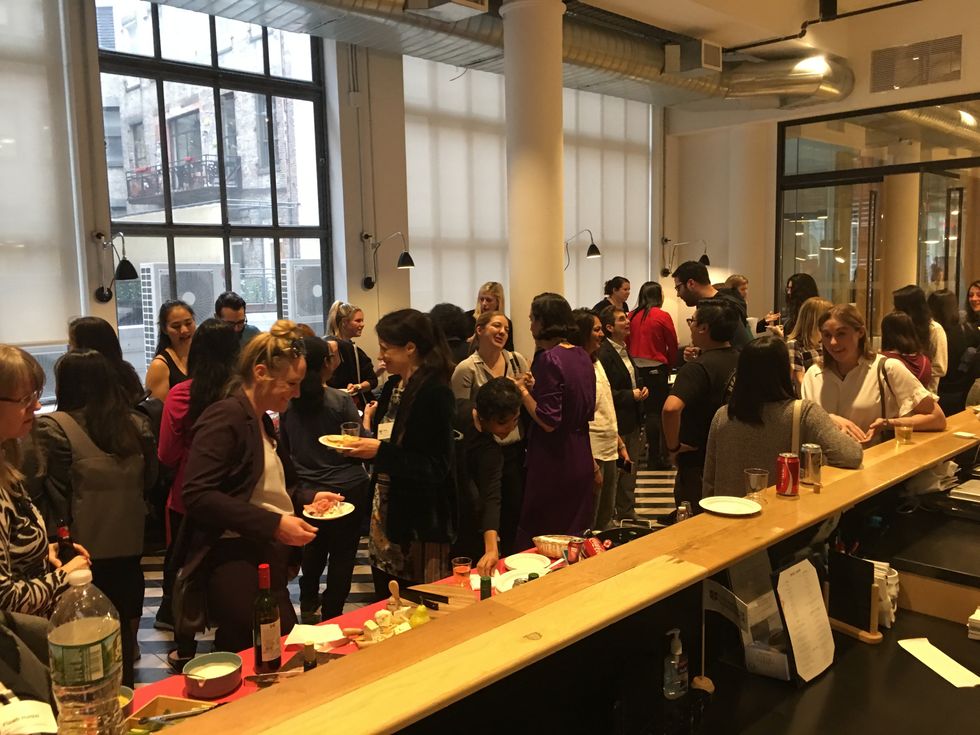 The event ended with more opportunities to network with our four featured companies and other women in tech.
READ MORE AND DISCUSS
Show less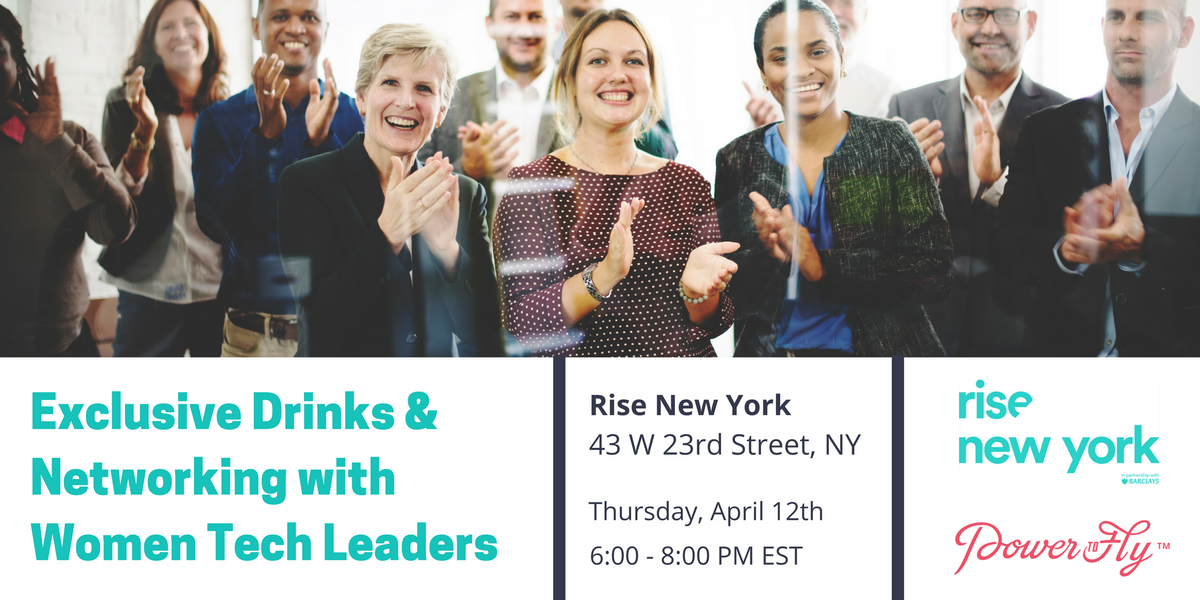 In Person Events
This is an invite-only event. Contact hi@powertofly.com for the invitation if you think this event would be a good fit for your skill set.
PowerToFly is excited to introduce you to women tech leaders at some of New York's most exciting companies including Thrive Global, Bluecore, Stash Invest and AppNexus. You will hear how these female leaders and their teams are building inclusive environments and innovative tech products. We'll end the evening with an opportunity for you to network with additional women in tech over cocktails and light food.
The event will be held on April 12th from 6pm to 8pm at Rise New York, located at 43 W. 23rd Street, New York, NY 10010.
About our Events: All RSVP'd attendees are welcome, regardless of race, color, religion, national origin, gender identity, pregnancy, physical or mental disability, or age. If you require accommodation to fully participate in this event, please email hi@powertofly.com, and we will contact you to discuss your specific needs.
Create Your Free Profile on PowerToFly.
Unfortunately, PowerToFly and the company it is holding an event on behalf of cannot admit outside recruiters to that particular event. Please email hi@powertofly.com if you have any questions about this policy.
READ MORE AND DISCUSS
Show less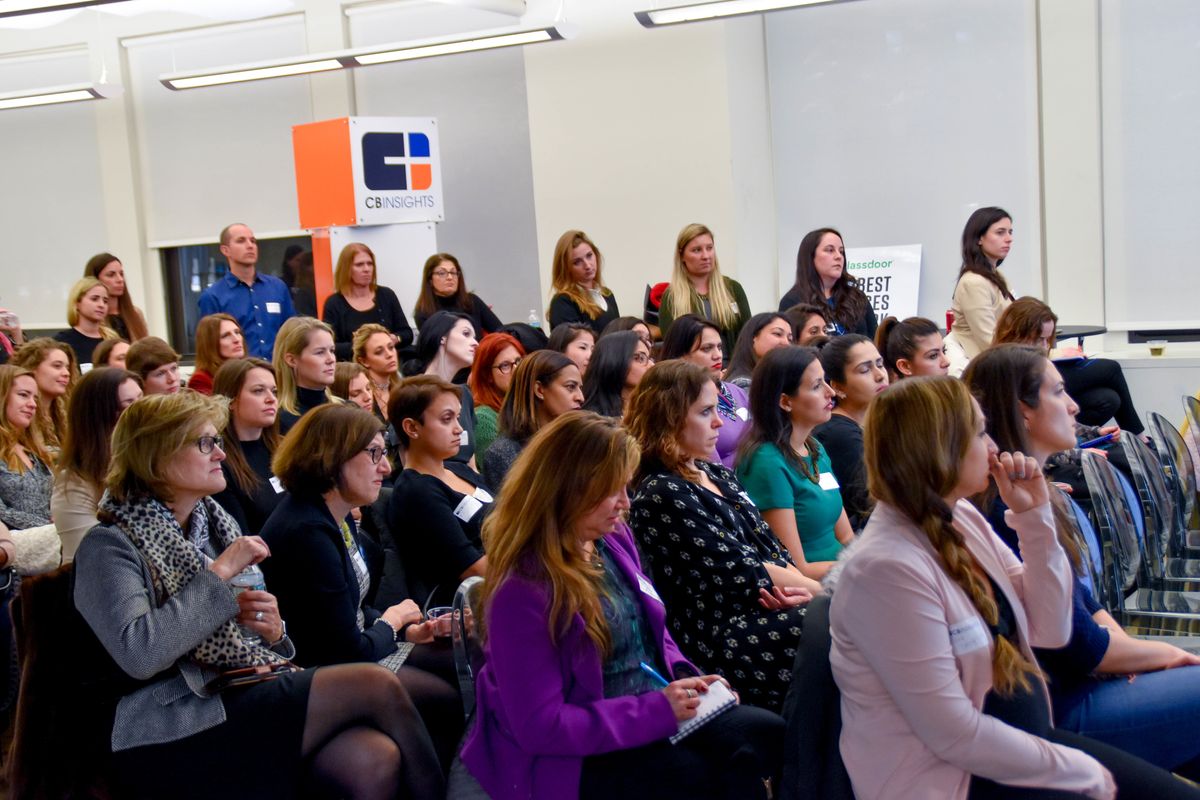 CB Insights
"A Startup for Grownups." That's the way CoFounder and CEO Anand Sanwal described CB Insights, a tech market intelligence platform, to a packed house of women in sales and customer success. Founded in 2010, CB Insights uses data to identify tomorrow's markets - today - and boasts a slew of Fortune 500 companies as clients along with accolades from organizations as varied as The New York Times and The National Science Foundation.

PowerToFly got together with some of CB Insights' women leaders on February 12th in New York City for an evening of networking, product demonstrations and an insightful (and funny) panel on what it's like to be a woman in sales and what CB Insights has in store for the future.
Follow CB Insights for more information on the company, including open jobs.
Guests were invited to receive complimentary headshots photos as they waited for PowerToFly's CRO Caroline Turner to formally kickoff the evening.
CB Insights CEO Anand Sanwal revealed that he and his team fully embrace their data-obsessed nerdy side. Sanwal shared some of CB Insights' impressive stats, such as their over 375,000 subscribers, and explained that to succeed at CB Insights, team members must practice the four H's: be happy, helpful, humble and hungry.
Lucy Huang, CB Insights' Senior Product Manager, provided a brief overview of the company's mission to help clients best predict market trends. Huang gave the example that a car company client may come to CB Insights to find out the real data on self-driving cars to best determine their (and competitors') next big move. Huang concluded her lively presentation with a demonstration of some of the CB Insights platform features that make her clients' lives easier, such as the ability to quickly create reports.
Caroline Turner, PowerToFly's CRO, next moderated a panel featuring three of CB Insights female leaders: Lauren Dadigan, Director, Sales Development; Jessica Schneider, Customer Success Manager; and Deepashri Varadharajan, Senior Analyst & Writer (AI/Robotics).
Dadigan discussed how her background as an athlete and a coach helped inform her success as a sales leader. She also shared how she has grown to take any failures in stride because they help her grow and lead her down paths she wouldn't otherwise have explored.
Schneider spoke about first becoming interested in Customer Success through her job as a college counselor. She also spoke about how she works with clients to identify their "pain points" and help them achieve their goals.
Varadharajan detailed her journey from documentary filmmaker to writing about AI and how both are rooted in investigation. One of Varadharajan's mentors challenged her to find her "superpower", and for Varadharajan that was discovering her own self-confidence.
When the floor was opened up for audience questions, one attendee asked our three panelists what has changed at CB Insights since they each started. Dadigan, Scheider and Varadharajan all thought that the company has grown tremendously but they all agreed on the one thing that hasn't changed: "The Culture". For each of them, CB Insights isn't just a job, it's a place they could see having a lengthy career.
Follow CB Insights on PowerToFly for more info on job openings, events and more and check-out our blog post featuring event panelist & CB Insights' Customer Success Manager Jessica Schneider.
READ MORE AND DISCUSS
Show less
Loading...