GET EMAIL UPDATES FROM POWERTOFLY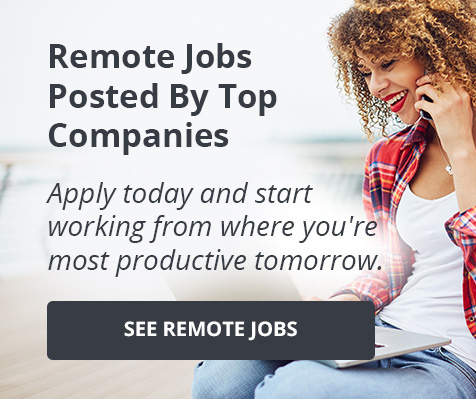 Okta, Inc.
💎 Preparation for a job interview is surrounded by many myths and misconceptions. Listen to these recruiters' advice to debunk the myths and prepare for landing your dream job!
📼In this video, you'll hear from Trudy Curto, Senior Manager of Talent Marketing at Okta, and Lisa Semerdjian, Senior Recruiter at Auth0, now part of the Okta family, as they reveal the truth around common interview myths.
📼 So what exactly are the most common interview myths and misconceptions? For starters, there's this one that goes "if you don't hear back from a recruiter in a certain amount of time at any stage during the interview, it means you didn't get the job." This is a total myth. Application processes are not the same for every company, so there's not an exact period of time when you'll get your answer. Just be patient!
📼 Another interview myth, or misconception, is that the interview process is a one-way street. If this were true, the interview would only be about the recruiter or interviewer asking questions and gauging if you're a fit for the role. This is a total myth. It's really important to make sure that the role (and company) are the right fit for you. So remember, you're interviewing the company as well.
Interview Myths - Last, but not least
The last myth or misconception is that if you apply for a role and you don't get the job, you can never work at the company in the future. This is a huge myth. Okta has a talent community that you can opt into at any time. Check out their career site and join the community for the latest news, job alerts, events, and ultimately to stay connected with Okta.
🧑💼 Are you interested in joining Okta? They have open positions! To learn more, click here.
Get to know Trudy and Lisa
Trudy is a proactive self-starter by nature and has a proven track record of delivering results in high-pressure situations. She provides leadership with a pragmatic approach while being resourceful and creative. She manages multiple priorities efficiently and has very strong project management and communication skills.
Lisa is a Senior Recruiter at Auth0, Co-founder of LibberX and occasionally takes on clients as a Career Coach on the side. Needless to say, she loves working with people, is passionate about recruiting, building better and more efficient processes, and ensuring a positive experience for all. She thrives on seeing people do well, and it brings her great joy to provide support where needed.
More About Okta
Okta powers identity for the internet. It is a trusted partner to businesses around the world and gives its customers the confidence to reach their full potential. Their vision is, accelerate a world where everyone can safely use any technology. They bring simple and secure access to people and organizations everywhere. They promise to not only protect the identities of their customers' workforce and users, but to ask, "what more can we make possible?".
READ MORE AND DISCUSS
Show less
We asked some of our partners what they're doing to honor and celebrate #HispanicHeritageMonth at work this year, and we were inspired by the wide range of responses. From highlighting the impact that employees have in local communities to hosting fireside conversations on allyship to sharing performances and instruction of famous cultural dances, they're finding ways to spread positive change throughout the year. Here's what they're doing, in their own words: https://bit.ly/2Y8cOwg Participating partners: Raytheon Technologies Sun Life U.S. Freddie Mac Riot Games 2U MongoDB BlackRock SoundCloud Relativity ServiceNow Moody's Analytics Uber Pacific Western Bank AAA Life at Expedia Group Bristol Myers Squibb Veracode NSA - National Security Agency PagerDuty Kensho Capco Okta Autodesk Nestlé CoStar Group Audible PwC Facebook Mindbody T. Rowe Price Skedulo Lockheed Martin
Okta, Inc.
Did you know that more than 8,400 global brands use Okta, including Slack, Twilio, Teach for America, Major League Baseball, JetBlue, and T-Mobile? As a cloud-native company with a geographically-dispersed team and remote workforce, the company is improving productivity and security for a growing remote client base.
PowerToFly and Okta's women leaders and allies connected with attendees during our recent virtual event which featured a keynote address, panel discussion, and live audience Q&A.
Speakers from Okta included:
Royze Adolfo, Head of Deal Strategy and Operations
Lauren Bayly, Enterprise Account Executive
Ann Marie Isleib, Senior Vice President, US Named Sales
Allison Lai, Director, Corporate Sales
Jaime Mehl, Senior Director, Sales Development
Curtis Moore, Director, Named Accounts
Okta is hiring
and gives clients one trusted platform to secure every identity in their organization, from their workforce to their customers. They've been named a leader in the Gartner Magic Quadrant for Access Management for the third consecutive year (the first vendor in the report's history to do so).
READ MORE AND DISCUSS
Show less
Loading...