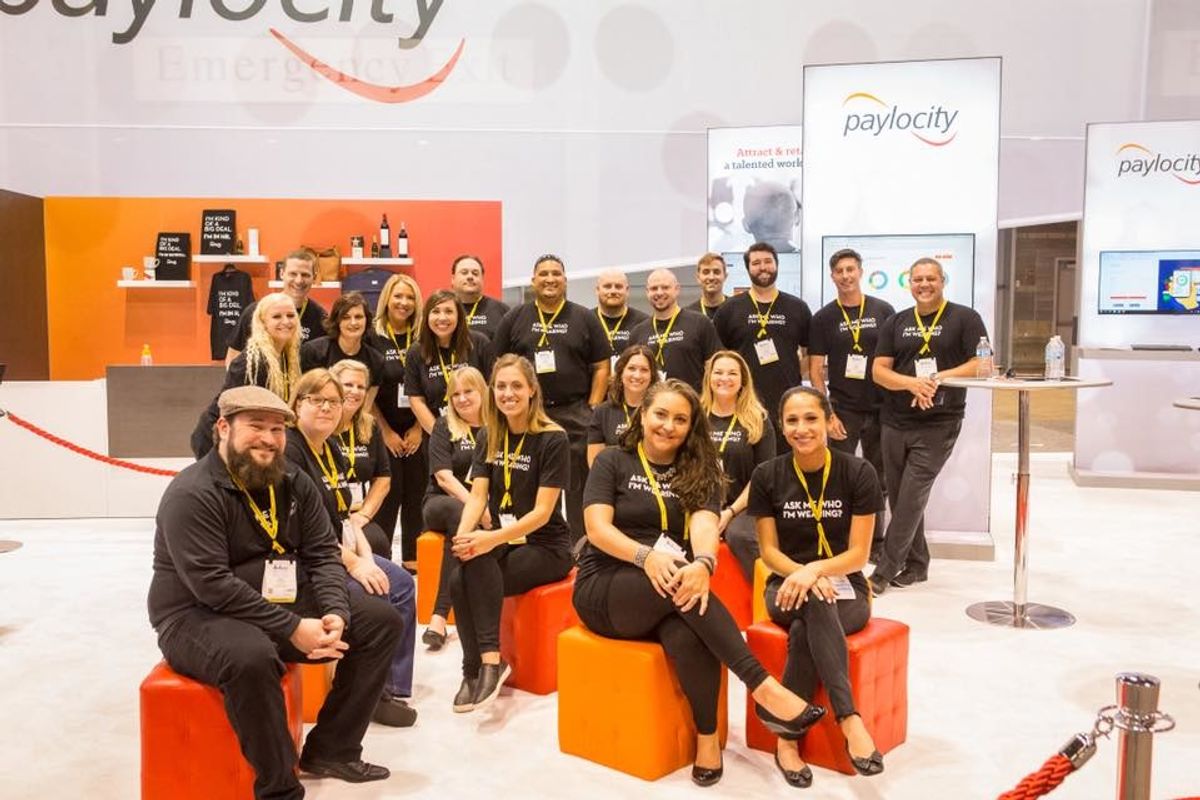 Paylocity
Below is an article originally written by PowerToFly Partner Paylocity. Go Paylocity's Page on PowerToFly to see their open positions and learn more.
An employee's first day at your company may be one of the most exciting in his or her career — until the avalanche of onboarding paperwork begins.
Using technology to improve your onboarding process — and therefore, your employees' first impressions of your company — can help make those employees more productive, more quickly. It can also ensure they stay at your workplace longer.
"Onboarding software can make the process more consistent and let employees dive into their job faster," writes Tatiana Lebedzeva for Ere Media's TLNT. "IT is not a magic stick, and you can't automate the parts that heavily rely on human relations. … Focus on the areas where onboarding software is most applicable, no matter whether it's an out-of-the-box product or a custom solution."
In fact, you can start as you finalize your employment agreement with a new hire by allowing important documents to be signed electronically, writes Nick Otto for Employee Benefit Adviser.
"The top 10 percent of candidates are on the market for 10 days or less," Otto writes. "In the final steps of the whole process, you're mailing the offer letter for a signature to the employee. "You're adding days to the mix, and those are days a competitor can swoop in and give a better offer."
After you seal the deal, your onboarding system can start making the employee feel welcome in advance.
"You can automatically send welcoming emails to newcomers, reminding about the needed documents, (such as) security cards, passports and driver's licenses," Lebedzeva writes. "Or, it can provide a link (so hires can) upload the required documents. Along these lines, sharing some basic information about the company and planned onboarding activities for day one will be equally helpful."
When onboarding begins in earnest, a portal system for onboarding can help you and the employee track progress, advance through training sessions they don't need and provide a lasting central location where employees can check back to find important documents, like the employee handbook and benefit documents.
You can even add information to personalize the experience and help your new employee feel comfortable, writes Cathy Reilly for Entrepreneur.
"Have employees who will be working closely with a new hire record short introductory videos, where they talk about who they are and their interests," she writes. "That way, (new employees) can know a little bit about everyone. Then when they actually meet in person, they can begin to make a deeper connection with their co-workers."
Finding ways to make your company's onboarding engaging and insightful through technology will help an employee feel productive and welcome, and emphasizes their importance to your organization.
"Comprehensive support, a welcoming environment and an engaging experience from the first moments trigger employees' motivation for a productive and long-term relationship with the company," Lebedzeva writes.
READ MORE AND DISCUSS
Show less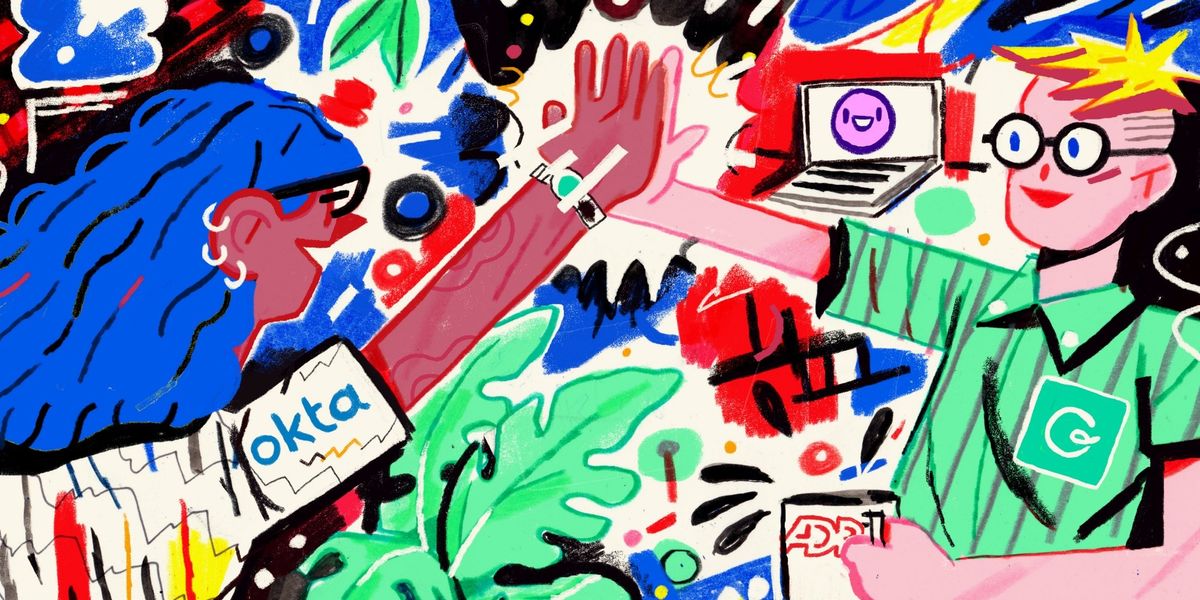 Slack Technologies Inc
Speed up onboarding with these integrations for Slack
Below is an article originally written by PowerToFly Partner Slack, and published via Medium on June 7th, 2018. Go to Slack's page on PowerToFly to see their open positions and learn more.
While a well-equipped desk with a new laptop and a coffee mug might make for a nice introduction, it's how you prepare employees for their new position that matters most. "Faster onboarding means employees can more quickly do the jobs they were brought on to do," says a recent IDC research study, sponsored by Slack, that also finds that HR teams using Slack for employee onboarding are able to get people up to speed on their new jobs 24% faster.
Getting new hires fully briefed and trained up can be a lengthy process. By connecting various tools with Slack, you can run an effective and organized onboarding program that gives new employees immediate access to the tools and information they need to make a roaring head start.
Give new folks a friendly welcome
As the primary space for collaboration in Slack, Slack channels gather people from across the organization, allowing coworkers to get to know each other better and build the kind of trust and rapport that leads to frequent collaboration. Start by launching a new hire or welcome channel (we call ours #yay), and encourage new employees to introduce themselves. You can then urge others to create a welcoming environment by responding to these messages — whether through text or emoji.
Another idea is to use Donut — an app that randomly pairs up teammates and invites them to meet over coffee, donuts, lunch, or what have you. Simply create a dedicated channel for Donut (like #newbie-donuts), and employees can opt in to and out of the program by joining and leaving the channel as they wish.
Provision secure access to your organization's tools and services
With the warm welcomes taken care of, it's time to move on to the formalities. Okta — which provides identity and access management, or in other words: secure access, authentication, and single sign-on to software applications — lets employees securely connect to the suite of tools and services that you use at your organization, including Slack.
Enterprises use Okta to manage access to Slack and other applications, which increases security and maintains compliance across devices.
Give more context into projects and processes with searchable docs
The first few weeks of a new job are all about learning the ins and outs, both in terms of work that's currently in progress and the history of past projects and initiatives. When you use Slack to connect file-sharing systems — like Google Drive, Dropbox, Box, and One Drive — documents are automatically indexed and searchable. That means that instead of starting with an empty inbox on day one, new employees can browse through channels for the background context they need and even pull information within files and documents right into Slack.
Create and share rich training material
With the Guru app for Slack, you can turn the wealth of knowledge exchanged between teammates in Slack into a robust repository of resources and training materials perfect for helping new hires learn how to navigate their new jobs. All new hires need to do is type the /guru slash command in Slack to search for and find all kinds of essential messages and documents, including answers to frequently asked questions like "What's the Wi-Fi password?" and "Who is our benefits provider?" Another great example we've seen comes from sales teams who use Guru to build out libraries of sales-specific materials like pitch decks, instructional videos, and recordings of successful calls that anyone can look up whenever they need.
For concepts that require more detailed instruction, Loom is a good way to go. You can use it to record quick instructional videos that show both yourself and what's on your screen, making it simpler to support new hires with step-by-step instructions. Videos shared in Slack can be played instantly, making it that much easier for new hires to get up to speed.
Check payroll, request time off, and look up internal experts in Slack
A good onboarding program teaches new employees where to find answers to their questions. Good software surfaces those answers seamlessly. When you connect your Slack workspace to apps like ADP (and soon Workday as well), employees can find immediate answers to questions about things like payroll, benefits, and the status of time-off requests.
Try adding a few of these apps to Slack to create your own custom onboarding experience for new employees. You can find more apps supporting HR and Culture in the Slack App Directory.
READ MORE AND DISCUSS
Show less
Loading...