GET EMAIL UPDATES FROM POWERTOFLY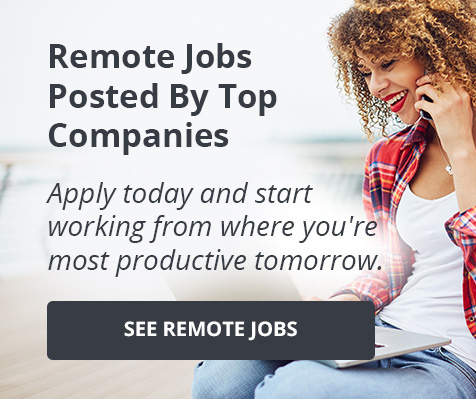 Riot Games Inc
💎 Don't miss these design lessons from the game industry brought to you by a game designer at Riot Games! Watch the video to the end to learn how to improve the work you do as a game designer.
📼 Press play to get 3 design lessons for a game industry career from Candace Thomas, Principal Game Designer at Riot Games, who will share with you the insights that she has learned throughout her successful 15-year career.
📼 Design Lessons From The Game Industry - Tip #1: Check In With Yourself. How are you feeling? Are you having some anxiety? Are you stressed about a deadline? Are you afraid that someone's going to reject your idea? Do you not even know where to start in the first place? If so, that's okay. Take a deep breath and don't shame yourself for it. It's natural. Instead, work to reduce your anxiety. Do things like ping your ideas off of your coworkers to gain confidence. Talk to your manager or your stakeholder about what's expected of you, the timeline, and all of your concerns. This will help you build some confidence, or it may even allow you to push back the date in a way that makes you feel more confident in what you're doing.
📼 Design Lessons From The Game Industry - Tip #2: Make Lists. Candace's advice is to start by making a list of all the things that excite you about the project that you're working on, to get yourself hyped and enthused about it. Having these things handy and taking stock of what you appreciate about what you're working on will help you power through any roadblocks or slumps in your creative process. The next one is a list of the goals that you're trying to achieve by the end of your project. Think about what message you're trying to send, and the audience that you're trying to send it to. The last list that Candace advises to do is one of your support group. First, add the people that you know you'll have to collaborate with to finish your project. Candace also likes to include the people that she knows can inspire or encourage her along the way. Having a support group is going to be helpful when you get roadblocked. And if you spend some cycles thinking about how these people like to communicate and how they collaborate most effectively, it might remove that small barrier that you have to reach out for help when you need it.
Design Lessons From The Game Industry - Tip #3: Fill In The Details
This is the stage where you'll fill out the content of your project or your game design. It sounds simple, but this is the actual hard part, right? At least, now you're primed for success! For one, you've made a list of all the people that you need to collaborate with, and a list of people that you know you can bounce ideas off of if you get roadblocked. Second, you've shed all of the negative emotion that you might have brought into the space, and you have lots of confidence in what you're doing. And lastly, you have a list of goals ready for you to check back in with, to make sure that your project is still running smoothly.
📨 Are you interested in joining Riot Games? They have open positions! To learn more, click here.
Get to Know Candace
Candace is an AAA game content creation specialist. She's a designer for single and multiplayer combat, Enemy Design and AI, game modes, and narrative. She's a creative powerhouse and a mentor! If you are interested in a career at Riot Games, you can connect with Candace Thomas on LinkedIn. Don't forget to mention this video!
More About Riot Games
Riot Games was founded in 2006 to change how video games are developed, published, and supported by players. In 2009, Riot released its debut title, League of Legends, to worldwide acclaim. League has gone on to be the most-played PC game globally and a vital driver of the explosive growth of esports. Players are the foundation of Riot's community and it's for them that Riot continues to evolve the League experience, in-game and beyond.
READ MORE AND DISCUSS
Show less
Work & Co
💎 How to develop a robust quality assurance process at the start of a project? Don't miss these tips from a Lead QA Analyst at Work&Co to learn how you can achieve a successful engagement. Watch the video to the end to learn the fundamentals of the QA process!
📼 You must develop a robust quality assurance process to ensure you consistently deliver the best products. Play this video to get three top tips that can lead to an improved QA process. You'll hear from Rituja Donadkar, Lead QA Analyst at Work & Co, who shares her learnings throughout her career as a quality assurance professional.
📼 Tips for developing a robust quality assurance process - #1: Make the quality of your product a priority. People are increasingly expecting great, seamless digital experiences. When they don't get them, it can impact brand loyalty. At Work&Co, they believe in building products that are designed in a way that is simple to understand and interact with. This is the foundation for why Work &Co has a fully dedicated quality assurance team. Great products are found through continuous trial and error until arriving at the most successful result.
📼 Tips for developing a robust quality assurance process - #2: Involve QA members in every phase of the project. At Work&Co, Rituja considers it's best to include QA members as early as the tech discovery phase, enabling them to have transparent conversations about processes that should be implemented on the project. This time is ideal to discuss configuration management for the project by meeting with your team and figuring out basic criteria. The next phase is the design phase. Having QA involved in this stage allows the team to identify missing flaws and accessibility issues before the next phase begins. The third phase, development, involves writing test cases and validating user stories. An extremely important factor to discuss here is risk management. It is the QA professional's responsibility to collaborate with other team members to identify, assess, prioritize, monitor, and propose mitigation strategies for any risks that may appear. And, last but not least, is the delivery and support phase: user acceptance testing is also a part of this phase.
Tips To Develop A Robust Quality Assurance Process - #3:
Continue to evolve processes. To remain knowledgeable as technology evolves, research and experimentation are a must. Along with working on projects, QA team members also work in smaller groups to research, experiment, and document new tools. Learning and evolving is a part of their structure. At Work&Co, the QA team frequently gets together to sync on what's working and what needs to be changed.
📨 Are you interested in joining Work & Co? They have open positions! To learn more, click here.
Get to Know Rituja Donadkar
Rituja is an experienced Quality Assurance Engineer with a demonstrated history of working in the internet industry. Skilled in Databases, HTML, Scrum, Web Applications, and Cascading Style Sheets (CSS), she's a strong engineering professional with a Master of Computer Science focused in Computer Science from Stevens Institute of Technology. If you are interested in a career at Work & Co, you can connect with Rituja Donadkar on LinkedIn. Don't forget to mention this video!
More About Work & Co
Work & Co is a 400-person digital product company with offices in the United States, Europe and Latin America. The best digital products require small, senior teams who are hands-on from start to finish. Our clients — IKEA, Apple, Epic Games, Nike, Gatorade, Mercedes, Aesop, Vistaprint, ALDO, and other admired companies — participate directly in an iterative process based on rapid prototyping, continuous testing, and fewer large meetings.
READ MORE AND DISCUSS
Show less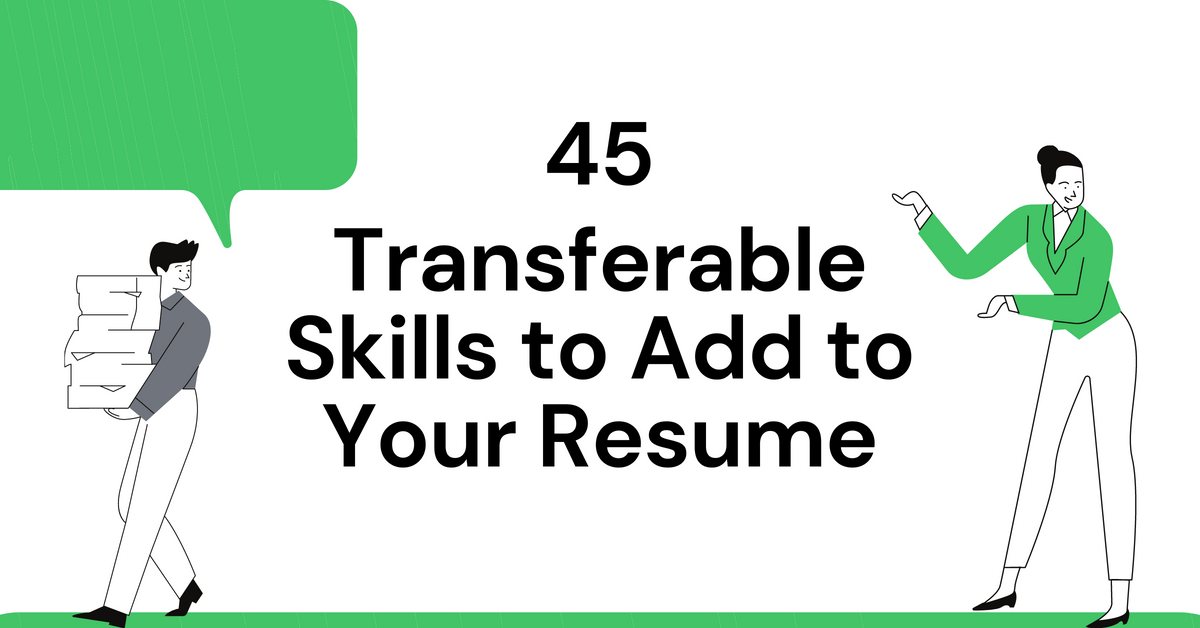 Upskilling and Development
57% of job seekers can't identify their transferable skills with a high degree of confidence and 58% aren't sure how to include transferable skills on their resume.

Whether you've stayed in the same career field for years or dabbled in different industries, odds are you've developed your professional skill set. Some of these skills are job-specific, like mastering certain platforms or tools, but others are transferable, such as critical thinking or time management skills.
Transferable skills are very versatile and can be applied in any professional setting, regardless of position or industry, which is a HUGE value-add to future employers.
The best thing about transferable skills is that you probably already have several!
Keep reading for a list of transferable skills and discover which ones to leverage as you adapt and grow in your career.
Examples of Transferable Skills
Having examples of transferable skills can help you flesh out your resume and brainstorm specific examples for interviews. Here are 6 categories of transferable skills you can leverage on your resume.
Technical Skills
Communication Skills
Critical Thinking
Teamwork
Leadership Skills
Organizational Skills
How to highlight your transferable skills
Here are some tips on how to showcase your transferable skills on your resume.
Tailor your skills. Don't paste a laundry list of all of your transferable skills on your resume. Analyze the description for the job you're applying for and select relevant transferable skills for that role.
Distribute them throughout your resume. Include your transferable skills in your resume summary, employment history descriptions, and skills or qualifications list.
Pick your top skill. In your resume summary consider including your most valuable and relevant transferable skill. This will hook the person reading your resume to keep reading.
Don't forget about the cover letter! When writing your cover letter, focus on one or two transferable skills that the employer has included in the job description or that you find relevant. Write about examples of time when you've used those skills in the past in the body of your cover letter.
Prepare examples for interviews. Use concrete examples of when you've used relevant transferable skills to answer your interviewer's questions. Try to "show" instead of "tell" by providing specific examples of when you used your skills successfully in a professional setting.
Ready to try your transferable skills out? Check out the open roles on our job board!
READ MORE AND DISCUSS
Show less
Loading...