GET EMAIL UPDATES FROM POWERTOFLY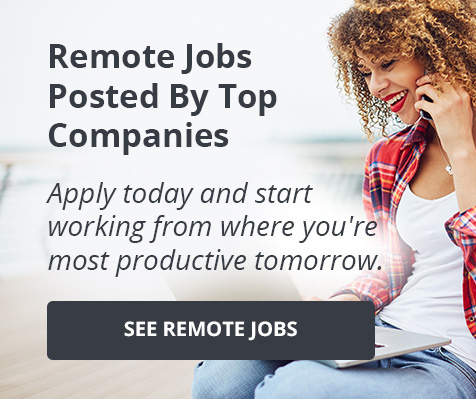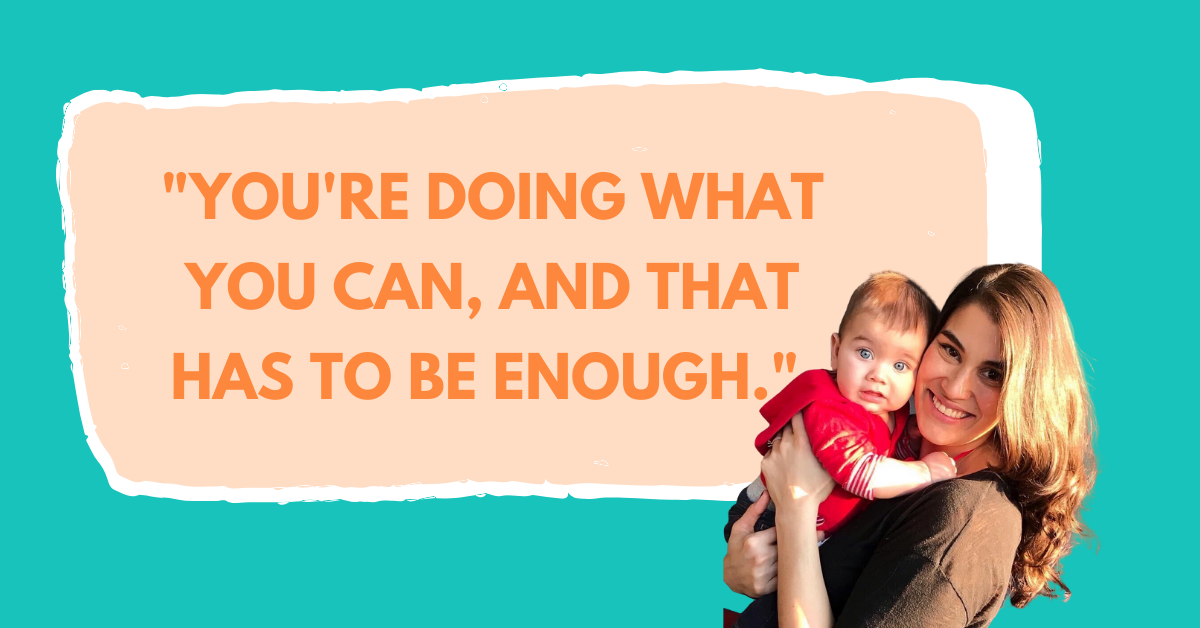 Work-Life Balance
Fortunately, TpT has responded to this challenge by instituting a number of supportive policies for working parents, not least: increased flexibility around working hours, distributing responsibilities across the team where possible, and providing opportunities for group support through Slack and other remote means. Our work at Teachers Pay Teachers is more vital than ever as we help teachers across the country access resources to support distance learning -- and hopefully in the process, provide some relief to parents!
For other working parents struggling with the very real challenges of balancing parenting with professional responsibilities, I would offer a few suggestions:
First, communicate your challenges. When you've been an all-star employee but suddenly have trouble committing to anything more than the baseline, your team may not immediately understand the sudden "availability change" or be aware of everything that's happening behind the scenes. It's important for team members (particularly those without children) to understand that it's not a question of personal willpower or efficiency managing schedules. It's a mathematical impossibility. In our house, even with an extremely well behaved infant and my husband contributing as much as he can, the reality is that childcare is a full time job and there are simply not enough hours in the day to contribute in the same way. By proactively communicating with my team at TpT and emphasizing what I currently have capacity for given the circumstance, I know that I am doing what's best for my team, my family, and myself.
This too shall pass: know that this is temporary. The world has changed and it may not go back to normal for some time, but the current period of maximum social distancing won't last forever. It can be difficult to accept yielding to the demands of parenting over professional advancement in the short term. However, I've continued to remind myself that the current crisis is impermanent and that these tensions should abate somewhat when it is deemed safe enough to allow for childcare services to resume. Routinely carving out a couple of minutes a day to take care of myself and "hit reset" has been most helpful to keep this perspective top of mind. This can be anything from 5 minutes of breathing to 30 minutes of yoga (when I manage to squeeze it in, baby crawling underneath me and all!).
Keep moving forward. At the end of the day (which is often sometime in the late evening), I know I'm providing as much effort as I can for both our child and TpT. While it is impossible to strike the ideal balance in the current circumstances, I'm incredibly grateful for the support Teachers Pay Teachers (and my team in particular!) has provided. Our mission of unlocking the collective wisdom of teachers is more important than ever, and I couldn't be more grateful to be part of that effort -- before, during, and after this storm passes.
Until then, continue to maintain social distance, wash your hands frequently, and remember to go easy on yourself -- you're doing what you can, and that has to be enough!
READ MORE AND DISCUSS
Show less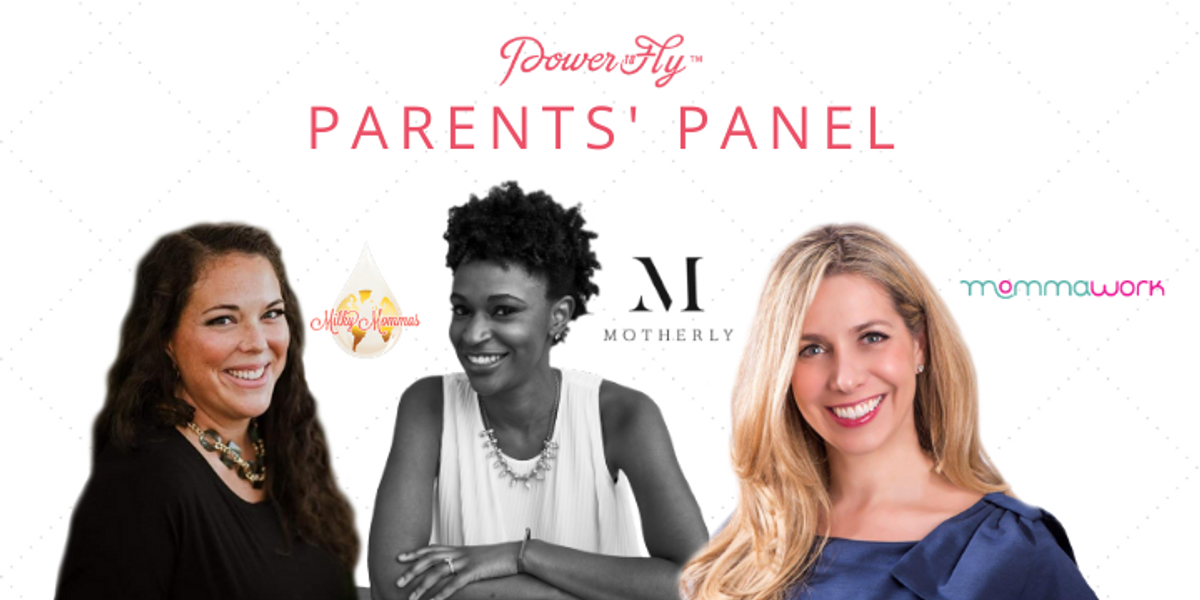 Webinars
Did you miss our October Parents' Panel on "Working Mom Guilt" featuring women leaders from Motherly, MommaWork, Milky Mommas and PowerToFly? Don't worry, the entire conversation can now be viewed free, on demand!
Hosted by PowerToFly's Nicole Felter, our panel of experts included:
You can watch the many upcoming and recorded virtual chats we have any time right on PowerToFly.
Check them out!
READ MORE AND DISCUSS
Show less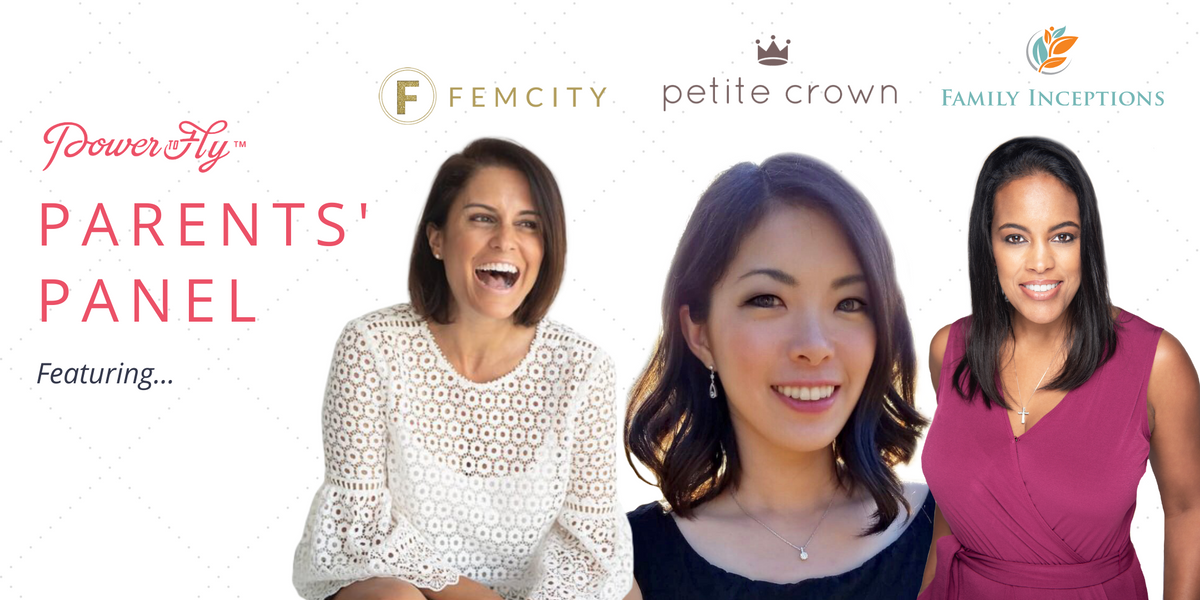 Women at Work
PowerToFly is excited to host our second virtual Parents' Panel on December 10th! In this panel, we're discussing work-life balance, and how to bring your full self to work each and every day while balancing a growing family at home. Join us for this live Q&A to learn new tips, strategies, and share personal anecdotes that have helped shape these women into the founders and mothers they are today!
Ask these experts ANYTHING during this free, virtual conversation on PowerToFly!
Meet the Panelists:
Eloise Drane is the founder of Family Inceptions, an agency that works together with prospective parents, egg donors, and surrogates to help build families of choice. Her passion and unparalleled empathy blossomed from her own experience as an egg donor six times and a surrogate three times. Eloise understands the importance of empowerment and encouragement within the family creation process. When she isn't guiding others in making family legacies, Eloise can be found fostering the relationships in her own family. Reading, learning, and spending quality time with her husband and five children.
Violette de Ayala is a Cuban-American serial and social Entrepreneur, Founder of FemCity®, and virtual mentor to over 20,000 women. She's also the author of The Self-Guided Guru© Lessons for Everyday Humans [For Pre-Order // released 10/30]. Violette has been quoted in Success, Forbes, Entrepreneur, CNBC, Fast Company, Thrive Global, Medium, Yahoo Small Business, Authority, Business Insider News as a small business expert and in MarieClaire. Violette has also been seen in featured campaigns in People, InStyle, Real Simple magazines in addition to bareMinerals "Women We Love" Series. She served as part of The White House: Women Environmental Leaders Program and was a commissioned Keynote speaker for Accenture's International Women's Month Event, the SBA Regional Women's Conference, and Luxury Brand Partners.
FemCity has been seen in Gilt, Vogue, Forbes, AP, Mashable and Fast Company and has over 100 locations in the US, Canada and the Islands.
Violette and Stephen and have three kids that span mid 20's to tween age. Their gracefully aging rescue dog, Cosmo is a frequent pseudo star on her instagram.
Mari Leong is the founder of Petite Crown, an eco-friendly baby product company. She started the business with the mission to end diaper need by donating a diaper for every product sold after learning about families not being able to afford diapers. She is a mother of two, business owner, full-time worker, and graduate school student and immigrant from Japan.

READ MORE AND DISCUSS
Show less
Loading...