GET EMAIL UPDATES FROM POWERTOFLY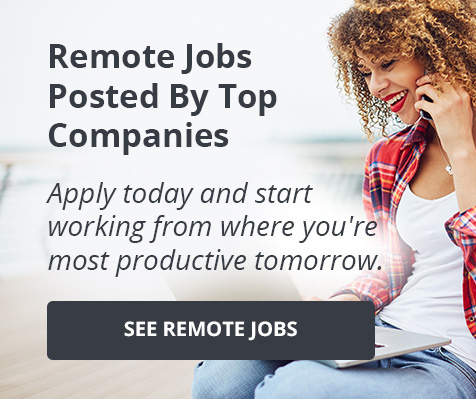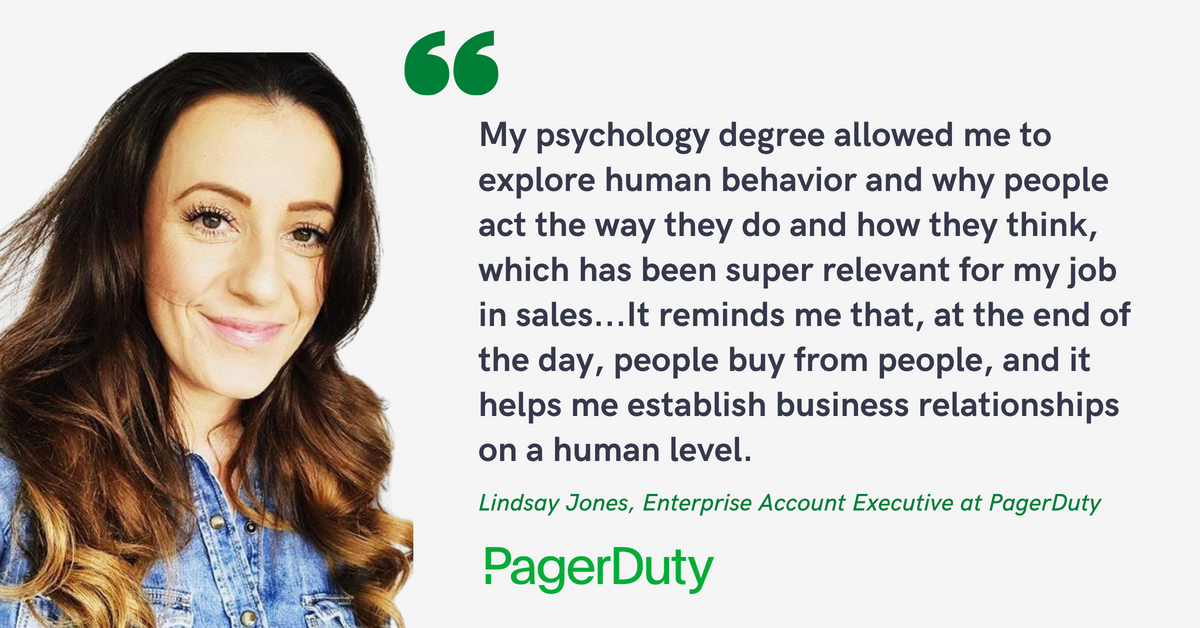 PagerDuty
The phrase 'work-life balance' doesn't work for Lindsay Jones. She much prefers 'work-life integration.'
The London-based enterprise account executive at cloud computing company PagerDuty starts her day with a wakeup call from her four-year-old son. Once the children are off to school, she links up with her team in a virtual coffee meeting, and spends the rest of her work day helping grow international business for PagerDuty. After a full day of work and meetings, she returns to mom duty. "As a working mom, you've got to figure out how to integrate all of that together," she explains.
Working for a company with a supportive culture facilitates that integration. "I've never, ever felt that I couldn't say no to something work-related because family needed to take priority at that particular time."
We sat down with Lindsay to learn more about how PagerDuty has supported her in achieving that work-life integration, even in the midst of the company's global expansion and growth.
Breaking into the business
Lindsay studied psychology in university. "I'm analytical, but also creative. The psychology degree allowed me to explore human behavior and why people act the way they do and how they think, which has been super relevant for my job in sales," she says. "It reminds me that, at the end of the day, people buy from people, and it helps me establish business relationships on a human level."
After finishing her studies in psychology, she turned to dance choreography to satisfy her creative side. "I danced for eight hours a day, every day, for two years." But at the end of those two years, Lindsay had to make a decision to either pursue dance professionally or enter into a corporate career. She decided to hang up her dancing shoes and find a career where she could apply creativity and love of people to her work.
Eager to start a new chapter in her professional life, Lindsay signed up for a career guidance workshop where she would showcase her skills and learn the best career fit for her. "At the end of the workshop, I was sent a job application for a sales position for an organization focused on building the sales pipeline for enterprise software companies." Lindsay spent five years at this company, learning and perfecting the art of sales. "[My path] was slightly unconventional, but I absolutely wouldn't change it. I am really honored that that was my first step into sales, because I built a super strong foundation that has enabled me to springboard into other roles."
Creating true impact
Nearly 15 years after that career guidance workshop, Lindsay started thinking of ways she could further grow in her career. "It was really important for me to end up in an organization that was doing something innovative, that had strong leaders, that had a culture that I could buy into and be part of, and that was really making a difference," she says. After doing research and connecting with different companies, she found a company that checked all of her boxes. "The clincher for me was meeting with some of the leaders and learning not only the culture that exists at PagerDuty, but how they were so maniacal about creating and maintaining it."
Lindsay attributes the intentionality behind the company culture to the impact it has on transforming businesses. "I've never worked at an organization like PagerDuty where the culture was really felt from the top all the way down through the organization and actually has transferred into every engagement that we have with our customers."
"The cultural values are really well communicated and that allows you to embody them and represent those on a daily basis." One of Lindsay's favorite company culture principles is #AckAndOwn, which stands for acknowledge and own. "It's about empowering everybody at all levels in the organization to be responsible and accountable for the types of engagements that they're having, not only externally, but internally as well," she says."Everyone has the best of interests at heart, always."
Navigating growth in a hybrid environment
In 2017, PagerDuty announced the launch of its UK offices. Since then, the company has expanded into the markets throughout EMEA (Europe, the Middle East, and Africa) and APJ (Asia-Pacific Japan), and evolved from an office culture to 'distributed by design'. (The Europe-based sales team continues to scale, now hiring beyond London in Germany and the Netherlands, and the company has added a sales team based in Australia. Four years later and the international business continues to be one of the fastest growing parts of PagerDuty.) This rapid growth has kept Lindsay on her toes. "Everybody needs to wear quite a few hats, especially in those early days, and that means that we're super busy." With shifting responsibilities at work and two growing boys at home, Lindsay has learned the importance of work-life integration for both personal and professional success.
"One of the challenges that comes as an organization grows is maintaining company culture." Luckily for Lindsay, PagerDuty's collaborative culture has only been reinforced by the company's growth. This makes work-life integration much more feasible because she knows she's not expected to solve every problem on her own. "We've got a policy here that if you've been working on a problem for more than five minutes on your own, and you've not managed to think of a solution, get your team involved."
Maintaining these personal interactions with her team has been crucial to Lindsay's personal development as well. "Personal growth has come from an awareness of the integral parts that all work together in a business the size of PagerDuty," she explains. "While we are expanding globally, we're at a stage of growth where I can still have personal interactions with other departments." Finding ways to collaborate with other teams and work toward a common goal has helped Lindsay to support some of PagerDuty's largest enterprise customers.
Working virtually also poses its challenges for a rapidly growing team, but regular communication has been Lindsay's key to successfully navigating growth in a virtual work environment. "We're pretty maniacal about making sure that we have regular touch points as a team and talk through our business, share our wins, and brainstorm through challenges." These twice per week 'tea-time' meetings have kept Lindsay and her team united as they navigate challenges and collectively come up with solutions.
"For every challenge, there are two wins we're celebrating." Apart from visible wins such as onboarding new clients, Lindsay's team celebrates less obvious wins like reaching personal objectives, welcoming new team members, and "continuing to hire diverse talent and making sure that we've got a good representation, across the board, with different beliefs, cultures, and ethnicities."
Advice for leaders experiencing global expansion
If you find yourself in a situation similar to Lindsay's, here are her tips for continuing to pursue personal growth and work-life integration while your company grows:
Create the culture that you want to be part of. "Invest time in defining the attributes that you want your team culture to have, and communicate why they are important." Lindsay also highlights that a team's culture should appeal to heart and mind. "Think about how you can encourage everyone to work cohesively so that they buy into the culture and collectively work toward a common goal."
Get clear on your goals. While it is easy to get caught up in busywork, don't lose track of your objectives. "I check in with myself every day on my daily goals. I also track my monthly goals and my quarterly goals. At any time I know where I am against each one." And with the rapidly shifting climate of global sales, one must be flexible and fearless. "Don't be afraid to change those smaller goals if they are not driving you towards your north star goal."
Celebrate your wins. While global expansion comes with growing pains, it is necessary to bring attention to the positive outcomes. "You're going to have some tough times ahead, especially in that early global expansion stage, so it's important to celebrate your wins, not only internally with your colleagues, but also with your customers."
Want to celebrate personal and professional wins alongside Lindsay at PagerDuty? Check out their open roles here.
READ MORE AND DISCUSS
Show less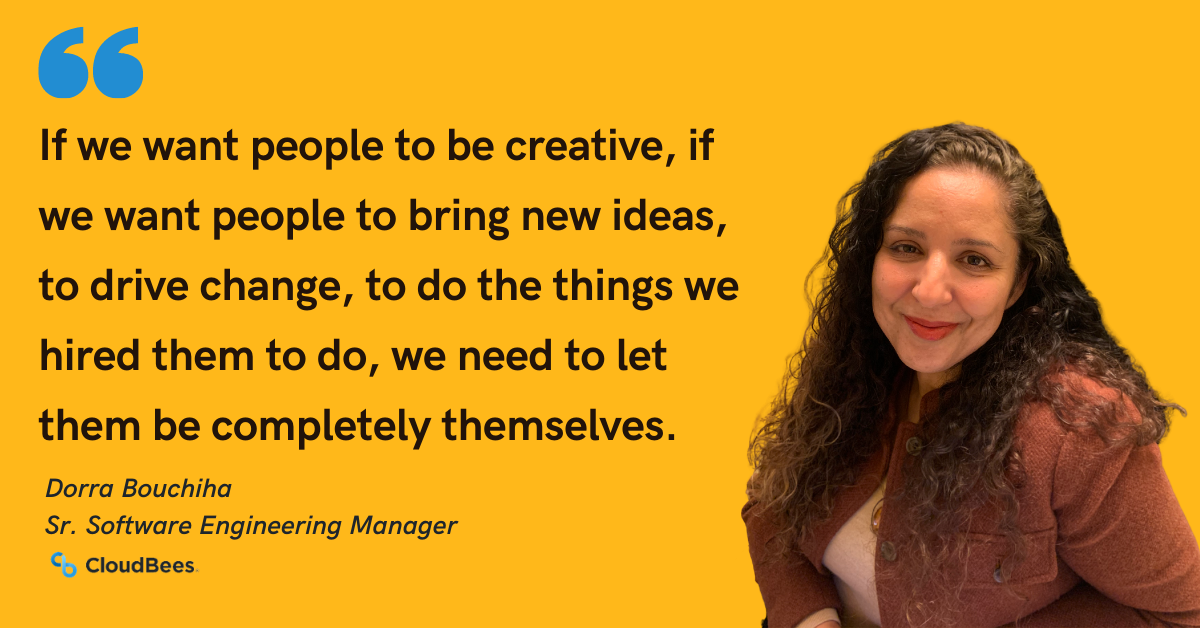 CloudBees, Inc.
Dorra Bouchiha can remember the exact moment she realized she wasn't in control of her own career.
It was summer 2018, and she was sitting at work, watching a presentation by one of her then-employer's new leaders. The presenter was talking about personal growth and showed the room a slide of two images side by side.
On the left was a log in a river being pushed by the current. On the right was a picture of Captain Jack Sparrow looking forward towards the horizon, in charge of his ship.
"He was doing a teambuilding exercise and he asked the room, 'Are you on the left side or on the right side?'" remembers Dorra. "And it didn't take me long to realize, 'Oh, God, I'm a log.'"
Dorra points to that presentation as the moment she realized that she wasn't taking active control of her own career or her life outside of work. She thought about it that summer, including on a family vacation to Paris, and began to brainstorm what she could do about her situation.
"I remembered what my values were. Career is important to me. Family is important to me. And I am important to me. I was out of balance with those last two," reflects Dorra. "And I wanted to rebalance myself, so I started looking for the next stage of my career, the next role that would provide me with what I need for my career."
That's how Dorra found herself at CloudBees, the leader in Enterprise Software Delivery services, as a Senior Software Engineering Manager. We sat down with Dorra to talk about rediscovering her values, figuring out that CloudBees was a place that supported them, and the larger issue of finding a work environment where you can show up as your full self.
First: identify your values
When Dorra was choosing what to study at university, it was fairly easy to follow her gut. She had always been a curious kid, and physics seemed like the natural continuation of that curiosity. "Physics is the place where you understand how things work, from a microscopic level to large structures in the universe. Why is the sky blue? How do computers work? The understanding of all that is what attracted me," explains Dorra.
As she was working on her PhD, at the intersection of theoretical physics and medicine, she tried to play forward what her career in research would look like. "I realized most of my work will be writing grant applications and convincing people of the importance of my work," says Dorra. She wasn't doing enough of what actually interested her—the research—and so, when she finished that degree, she transitioned from academia into software engineering, working with compilers. "Compilers are to software development what physics is to the sciences," explains Dorra. "It's understanding how software works, how hardware works and how we go from a human-readable line of code to machine-executable."
The decision to study physics and the decision to leave academia highlight one key value of Dorra's: continuous learning.
She realized, during that former coworker's teambuilding exercise, that she had gotten away from actively pursuing that value and prioritizing opportunities to fulfill it.
"For the first eight or so years of my career, people would say 'You're good at this. Can you do more of it?' or 'Hey, Dorra, we need someone on this team. Do you want to do this?' And I was more passive. Wherever my leadership and my manager wanted me to go, I went," says Dorra.
Then that log moment happened. "I really wanted to start aligning where I'm going with my personal beliefs and my personal values," says Dorra.
First she had to determine what those were. She started by breaking her life into three components: career, family life, and herself, which includes her spirituality, hobbies, friends, and mental health. She found a few other exercises to be helpful as she built up her picture of what she wanted to do with her life:
Making a ritual out of personal goals. "We all have business goals," says Dorra. "We sometimes have personal growth goals drafted with our managers, but it's good to do the same exercise for ourselves, taking the time, maybe taking even a separate notebook for that, and really prioritizing those personal goals. Think where you want to go."
Choosing the values that resonated with her. Dorra went online, found a long list of personal values, printed it out, then went through it and circled the ones that resonated with her. "Nobody has all the values," she says, "but we all have some, and it's not always clear to an individual what they are." You may realize that kindness is really important to you, for example, while excellence is not, explains Dorra.
Practicing tweet-like journaling. If you have ever thought you were too busy to journal, Dorra is right there with you—and she's figured out a solution. "I write literally tweet-like journals, a very short 140 characters," she says. "I don't have the time to go and say, 'Dear journal, blah, blah, blah.' But just taking those 15 or 30 seconds to say 'Hey, how am I doing? How was today? If it was crappy, what made it crappy?' I find helps me a lot. It's a pulse check. Sometimes you feel in your body when you're stressed, or overjoyed, but you don't take a few seconds to check in with yourself or enjoy that feeling. If you force yourself to journal about it, you acknowledge it."
Working through her goals, values, and the kind of work that energizes her, Dorra settled on three criteria for her next role: it had to be work-from-home friendly, so she could spend an extra hour and a half each day with her family, with her dog, or at the gym instead of commuting; it had to be about digital transformation, since that interested her and she wanted to become a leader in that field; and it had to have a culture of growth, since she wanted to get out of her comfort zone and pick up new skills from talented peers.
Second: find a role that fits with your values
Dorra's research led her to CloudBees, a leader in digital transformation. After a call with an old coworker who was working there and had just convinced his wife to join the company, too, she was sold; it seemed like a great place with an exciting mission, talented employees, and a flexible approach to work that would meet her goals for her next role.
She signed on, and as a Senior Software Engineering Manager, she's currently working on CloudBee's Engineering Efficiency, a new product that helps software engineering teams improve and deliver on their business objectives.
Her current responsibilities are to enable her broader team, ensure their work is aligned with larger strategic goals, put out daily fires, solve future friction points, and develop her team, and Dorra likes how close she's able to be to the work as well as to the people. "Management roles combine that big-picture view that I like with mentoring and coaching and helping others, which are activities I enjoy doing," she says.
Third: if you're somewhere where you can't be yourself, leave
Dorra has found the CloudBees environment to be one that's open to everyone's perspectives and works to create safe spaces for everybody. But that's not how she's always experienced work.
"There were periods of my life where I was in the minority or I was different, and I felt I needed to tone myself down to not be as visible to everybody else. I felt that I needed to dumb down what makes me different. I felt that I was polishing myself too much, watching myself, worrying about what other people think about me, or about what I just said," says Dorra. "And all that mental energy has a cost."
She continues: "If we want people to be creative, if we want people to bring new ideas, to drive change, to do the things we hired them to do, we need to let them be completely themselves."
As a manager, Dorra works to create that inclusivity on her own team by taking the time to really learn about the people working with her and to really listen to their stories. "If it takes three hours, it takes three hours!" she says. She also works to be honest, telling her team when she doesn't know the answer to something or feels overwhelmed.
But for people in situations where they don't feel like their manager knows them, listens to them, or would accept who they really are, Dorra recognizes that their hands may be tied. "In that case, I would say that most of the things that make you uncomfortable being yourself are external and not internal. So it's hard for me to tell someone who doesn't feel they can be themselves to just be themselves, just educate everybody around you to who you are," she says. "If where you are, you cannot be yourself, find a place you can. It's too bad to live eight hours of your day, half of your waking hours, not being who you are."
If working with Dorra and the CloudBees team interests you, check out their open roles.
READ MORE AND DISCUSS
Show less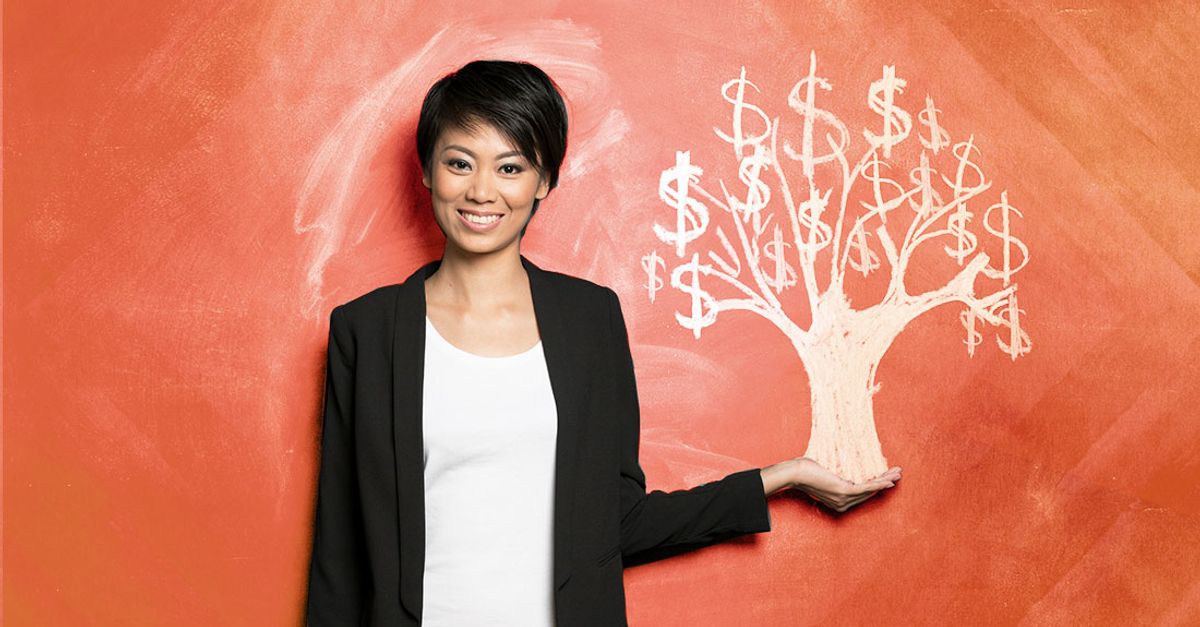 Upskilling and Development
It's pretty common in your 20s and 30s to feel like you're treading water financially – dealing with the immediate bills and expenses and not thinking too far beyond the next year or two. But this is the ideal time to think about the financial objectives you want to achieve. The best rewards don't come without risks, and there's no better time to start setting goals and taking chances.
While you're young, why not invest in your dreams, start a business, or travel to places you've always wanted to see? Get yourself in the game and start playing.
Here are 4 risks you can take while you're still in your 20s and 30s.
1. Start Investing
Do you have some cash set aside for a rainy day? If you do, that's great – but is it sitting in a checking or savings account? If you want to be able to retire comfortably someday, you need your money to grow. That typically happens by investing in assets that grow in value or pay interest. Financial experts typically recommend that people start investing in their 20s — but if you're a little behind schedule, it's not too late to catch up and start setting aside funds.
If you're living paycheck-to-paycheck and find it hard to save, consider taking a look at your tax deductions. Having more withheld from your paycheck each month could yield a nice refund at the end of the year. That's another way to build a nest egg and get started.
Once you're ready to look at stocks, bonds, mutual funds, or other investments, consider putting a portion of your money into a growth portfolio. These funds are higher risk, but also offer higher potential returns. Fortunately, in your 20s and 30s, you're likely decades from retirement and can afford to wait out a holding period of up to 5-10 years. Consider putting some money into stocks for clean tech, marijuana, cryptocurrency, or any other burgeoning industry that's shaking up the world's financial markets. The eventual reward for such risks can be a sizable payoff.
2. Move to a New City
Life is all about change. It can roll over you, or you can roll with it and reap greater advantages in the process. Are you stagnating in your career? Have you always dreamed of faraway places or a different lifestyle? Now's the time!
If you're craving a respite from brutal winters or you want new career opportunities, consider moving somewhere with a milder climate and thriving economy. Changing jobs is one of the fastest ways to increase your pay, and living somewhere with a low cost of living makes it a lot easier to save. For instance, you can get a lot of bang for your buck in a city like Atlanta, which not only has pleasant weather, but also a strong job market with good incomes and surprisingly affordable housing.
Whatever direction you decide to take to invest in change and improve your life, remember this: Change will find you, no matter what. Better to be prepared and make the adjustments happen on your own terms than to be taken unawares.
3. Learn New Skills
People change careers much more easily and often now than in previous generations. If you don't love what you're doing now, start planning about your next act. Invest in your skills and passions to give yourself a brighter economic and professional future. Whether you sign up for a coding boot camp, master cloud computing, get your real estate license, or pursue an advanced degree, this move might require some sacrifice in the short run, but the rewards can far outweigh the risks.
On the other hand, if what you really want is to stop working for someone else altogether, why not leap into the world of entrepreneurship? There are grants and loans for small businesses, and there's a wealth of examples and advice to be found online.
Once you've established your business, you'll have to actively promote yourself if you want to get on the fast track to bumping up your retirement fund. Be sure to join some local business groups, attend trade shows, and network all you can. Once you get going, you'll be able to reap the financial rewards that come with owning your own company.
4. Redefine Success

The FIRE movement (Financial Independence, Retire Early) counsels you to think differently about your money, lifestyle, and goals. By changing your habits and stashing away money now, you'll help guarantee that later in life, you won't be chained to a desk — but you will have the power to make choices about how you spend your time.
This also can mean your life path might not follow conventional norms. Maybe you don't buy a house, live in the 'burbs, drive an SUV, etc., but instead identify a lifestyle that involves the things most important to you. For instance, traveling the world is a dream many people have but neglect to achieve; they get too caught up in the everyday responsibilities of life. But with the right money moves in your 20s and 30s, you can feasibly travel the world now, continue to earn a living, and even save money.
To get started, think of the different ways you could transition your career to fit your goals. The gig economy is rapidly changing the way people work. Will your employer allow you to work remotely? If not, consider becoming a freelancer. (A significant percentage of your peers — 43% of people aged 22-34 — currently work as freelancers.) Consider buying a home to use as a vacation rental while you're gone; it's a great way to set up a second income while you travel and prepare for the future.
Whether it's traveling or relocating, saving or starting a business, If you get going now, you can better position yourself to achieve all you've ever wanted — financially and otherwise.
READ MORE AND DISCUSS
Show less
Loading...