GET EMAIL UPDATES FROM POWERTOFLY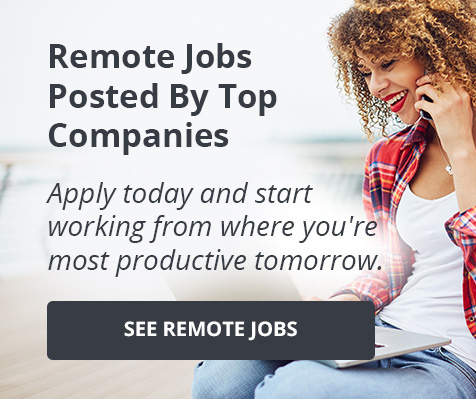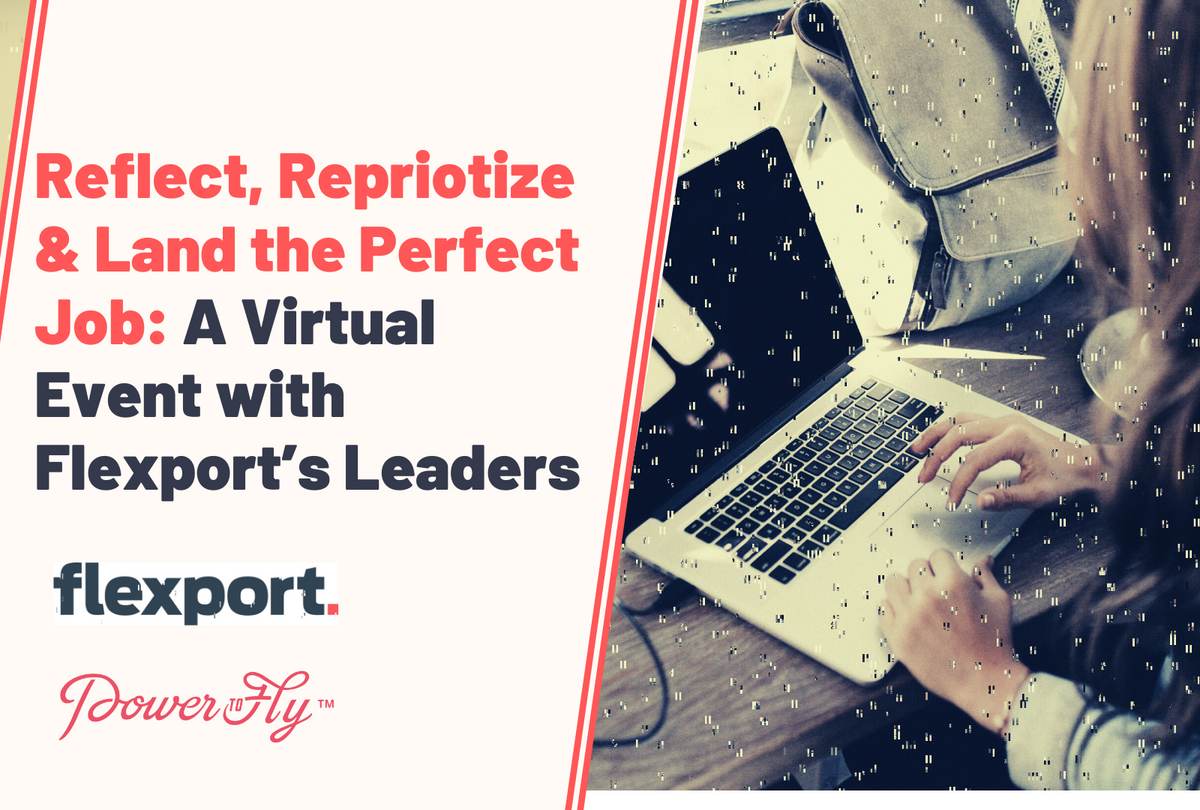 Flexport, Inc.
This June 2020, PowerToFly partnered with Flexport, the first digitized operating system for global trade, to present a virtual event focused on a timely topic: career progressions and pivots.
During our virtual event with Flexport's Head of Learning & Development and two employees who pivoted careers we discussed inspiring your career search and gaining the tools to get where you're going. Flexport also led our attendees through an illuminating activity where you planned your own retirement party followed by breakout discussions.
Speakers from Flexport included:
Sarah Gehrki, Director, People Programs and Chief of Staff to Head of People
Christina Cook, Business Intelligence Analyst
Lauren Fernandez, Head of Learning and Development
Flexport is the first digitized operating system for global trade. They have a rare business model that not only satisfies the global trade market but grows it. Over the past two years, Flexport has more than tripled its headcount and expanded its worldwide presence to 14+ offices and warehouses. While scaling rapidly, they've developed critical employee learning and development programs. Those involved in these initiatives will work with you to reassess your priorities and grow your own career, no matter the industry.
If you're interested in joining Flexport's team, check out these job opportunities. The team looks forward to connecting with skilled.
READ MORE AND DISCUSS
Show less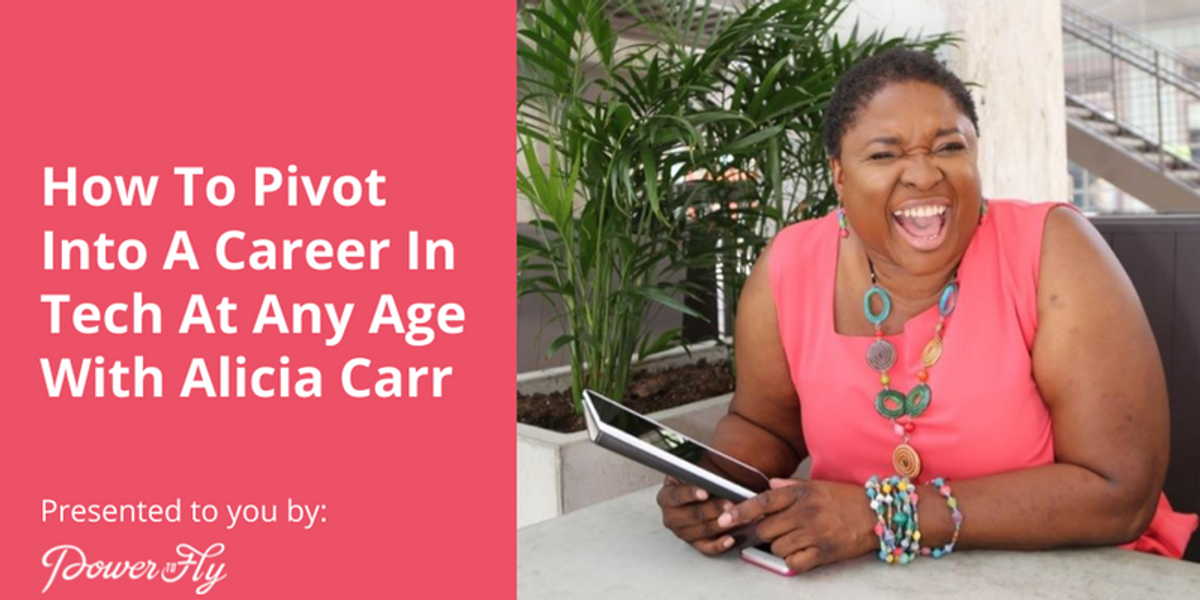 Webinars
Want to pivot into tech, but just don't know how? Join our webinar with Alicia Carr, self taught iOS developer and Director of the Atlanta chapter of Women Who Code, to find out!
(Register now and watch the training session anytime. You will receive a separate email in your inbox with a link to the seminar after you have completed your purchase. If you would like to access all of our on-demand webinars for free, sign-up for a PowerToFly VIP membership.)
During the webinar, Alicia will share how she taught herself how to code at age 50 and the tools she uses to stay motivated and overcome obstacles that ultimately lead her to be featured in a huge campaign by Apple.
She'll also give us a product demo of her domestic violence advocacy app, Pevo.
This seminar covers:
Motivation & Perseverance
Discipline as a Self Taught Developer
Managing Self Doubt
Turning Negatives Into Positives
READ MORE AND DISCUSS
Show less
Loading...