GET EMAIL UPDATES FROM POWERTOFLY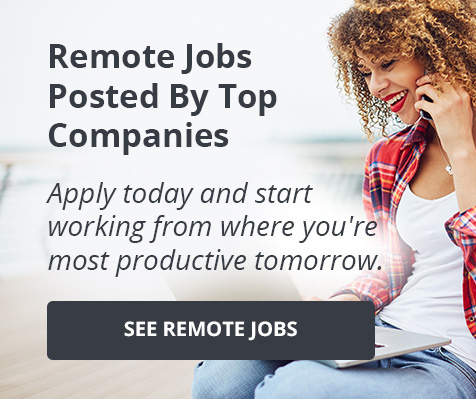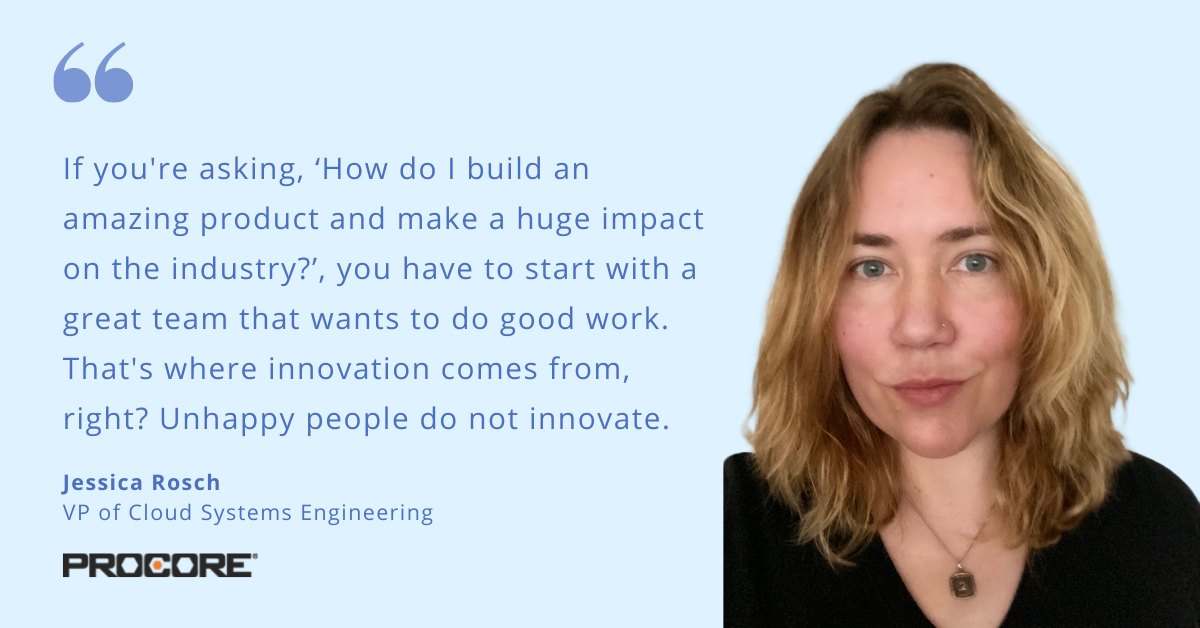 Procore Technologies Inc
Jessica Rosch knows the secret to a successful distributed workforce.
It has nothing to do with productivity apps, perks, or flexible schedules — and everything to do with how engaged remote employees feel at work. And, she says, that engagement is driven by company culture sustained by management across remote teams.
"Engaged employees will do good work regardless of where they are. Disengaged employees will not. Location doesn't matter; engagement does. That engagement is determined by company culture, which is very much in management's control," says the VP of Cloud Systems Engineering at Procore, who knows firsthand about crafting company culture that transcends the walls of the office.
We sat down with Jessica to hear more about how leaders can build a thriving company culture among a distributed workforce, as well as how her career path brought her to Procore and how she knew that Procore was the right fit for her.
From Musical Notation to Coding Languages
When she started college, Jessica planned on being a professional musician. But several years into a music performance major, she realized that she didn't want to pursue music as a career.
She had liked taking computers apart and putting them back together as a kid, so she got a job in desktop support while in school. She liked it enough to change her degree to computer engineering, and went on to work full-time as an engineer after graduation.
"Many people actually pivot from music to some sort of STEM field," reflects Jessica, mentioning their shared focus on structure and language.
Finding Cloud — and Procore
After working for several companies, from big-name multinationals to smaller startups, Jessica figured out what her computer science niche was: cloud computing.
"I'd always been attracted to internal customer-focused roles. That's where your infrastructure teams and your cloud-focused teams become relevant, because it's more about building tools that other engineers can use than it is about building things for an external customer," explains Jessica. "I like that internal feedback. I find it interesting, compelling, and satisfying to work on things that make a positive impact on productivity."
When Procore reached out to Jessica, she was ready for a change. '"I wanted a balance between things that are interesting and push me to improve while having the opportunity to work with a great group of people based all over the globe" she says.'
"By the end of the interviews with Procore, I just wanted to keep talking with them because they were such a great group!" adds Jessica, smiling.
A year and a half into her tenure at Procore, Jessica is sure that she's made a good decision.
"Procore is a human-focused company," she explains. "Don't get me wrong: the products we're building for the construction industry are excellent, and the company cares deeply about the quality of the product; but not at the expense of the employees. The whole group, up through the top level of leadership, recognizes that it's the humans that make the difference."
Jessica wishes more fast-growing startups would recognize that.
"If you're asking, 'How do I build an amazing product and make a huge impact on the industry?', you have to start with a great team that wants to do good work. That's where innovation comes from. Unhappy people do not innovate," she says.
7 Tips for Building a Strong Culture in a Distributed Team
Jessica has found that Procore's human-first values of Openness, Optimism, and Ownership weren't created (and aren't maintained) by chance. And now, as a senior leader there herself, she's able to contribute to their evolution, even in a world of long-term remote work.
Here's what's working for her:
Recognize that culture doesn't automatically translate to a remote environment. "Some companies fumble the ball a bit as they move to a remote environment, creating a gap between folks who are in the office and folks who are remote, where remote folks may feel undervalued and deprioritized," she says. Examples of bridging this gap include being explicit about communication guidelines, like orienting towards written communications for people in different time zones, or adjusting how you'll manage an annual hackathon to allow distributed teams the same socialization experiences as in-person teams.
Don't be in a rush to hire. "You have to make sure that you're hiring people who add to the culture, and that even when you're in a crunch to hire quickly, you don't enable the culture to become stagnant or stringent. It can't be, 'This is a red flag for this candidate, but we'll let that go because we need to fill this spot.' You need to prioritize culture add over culture fit as you lead and build your team."
Include people by making sure they feel heard. Jessica notes that inclusion is more than just making sure everyone feels welcome, it's making sure everyone feels heard. "Inclusion is making sure that everybody feels that their voice has equal weight. That they can walk into a situation, have an opinion, be heard, and see change happen as a result of them being heard." On a daily basis, says Jessica, that translates into management asking for feedback, being transparent about what they're going to do with that feedback, and following through.
Build trust by bringing people to you. It's not just nice when your team trusts you — it's vital, says Jessica. "If people don't feel comfortable talking to you about problems, you will find out about them once they are too big to resolve easily," she adds. Building trust means going beyond offering open office hours, for instance, and instead scheduling a series of tailored skip-level meetings to make sure distributed team members have a chance to share what's on their mind. "You have to not only open the door," says Jessica. "Sometimes you have to go to the door (even if it's a virtual one!), grab somebody, and bring them in."
Communicate often and with everyone. "Leadership that operates in a vacuum is never going to react quickly enough," says Jessica. "Open your lines of communication in as many directions as you can keep up with. For leadership, if you're not regularly talking to the actual individual contributors on your teams, maybe three layers of management down, you're missing out." Jessica also suggests asking intentional questions that hold her as a leader accountable to better understand the experience of remote team members, such as: "Are there things I could be doing to make working as a remote employee at this company better?"
Use travel primarily for team building. "When you can be physically in the same location, don't use that time to drive out work details. Use that time to build the relationships that will enable you to drive out work details more effectively later," she says.
Don't chase perfection, and publicly own your mistakes along the way. "Perfection is the enemy of progress. You are never going to get something perfect upon first delivery. And often if you try, you end up moving more slowly than you should," says Jessica. "You have to be comfortable not only making mistakes, but also owning them publicly. That's part of how you build trust."
Interested in learning more about Procore's culture and job opportunities? Check out their open roles!
READ MORE AND DISCUSS
Show less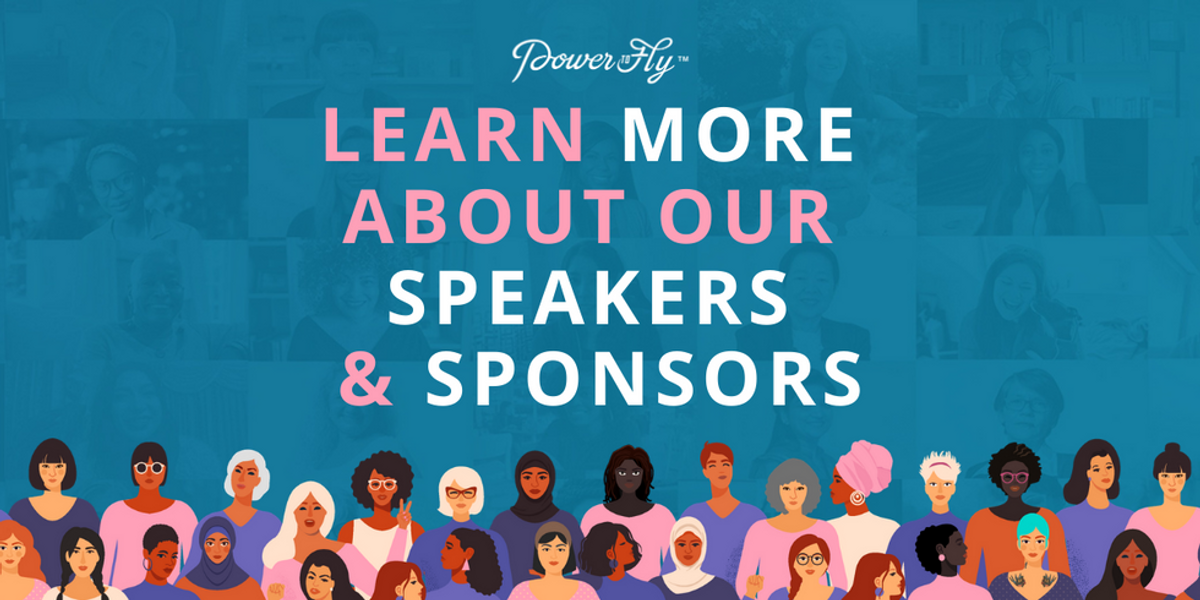 Webinars
Learn more about our amazing speakers and sponsors at our April 2021 virtual summit Diversity Reboot: Elevating Black Women, three days of conversations and panels plus an interactive virtual career fair.
From everyone here at PowerToFly we want to extend a BIG thank you to everyone who tuned into last week's Diversity Reboot: Elevating Black Women. In case you missed a talk or you'd like to revisit one of our great conversations, don't worry, all of the fireside chats and panels will be available to watch for free on PowerToFly soon.
We were thrilled to present conversations on such important subjects as the racial wealth gap, the importance of affordable child care, how BIPOC youth are leading the way on combatting the climate crisis, the importance of black women in entrepreneurship and business, being an ally for communities outside of your own, plus tech talks, fireside chats with Black woman founders, panels with DEI leaders and much more.
We want to extend a HUGE thanks to our amazing sponsors MINDBODY, Smartsheet, NGA, Procore Technologies, S&P Global, PayPal and PwC whose support made this event possible.
Finally, don't forget to visit our Merch Store and grab yourself some PowerToFly apparel. 100% of the proceeds from our sales will be going to TransTech Social, supporting transgender people in tech.
Our Sponsors
In 2005, Smartsheet was founded on the idea that teams and millions of people worldwide deserve a better way to deliver their very best work. Today, the company delivers a leading cloud-based platform for work execution, empowering organizations to plan, capture, track, automate, and report on work at scale, resulting in more efficient processes and better business outcomes.
Smartsheet went public on the New York Stock Exchange in April 2018 and currently enables collaboration, better decision making, and accelerated innovation for over 76,000 domain-based customers in 190 countries, including 96 of the Fortune 100.
Smartsheet is a passionate team of 1500+ employees spanning offices in Seattle, Boston, London, Edinburgh and Sydney.

MINDBODY is a health, wellness and fitness company that helps promote healthier and happier lives. Many women already have a strong connection to MINDBODY as a result of their use of the app in their daily lives. Working for a wellness company like MINDBODY is more than just having a job; it is a way for women to relate to something they are passionate about and can now incorporate into their careers.

The National Geospatial-Intelligence Agency (NGA) delivers world-class geospatial intelligence that provides a decisive advantage to policymakers, warfighters, intelligence professionals and first responders. Anyone who sails a U.S. ship, flies a U.S. aircraft, makes national policy decisions, fights wars, locates targets, responds to natural disasters, or even navigates with a cellphone relies on NGA.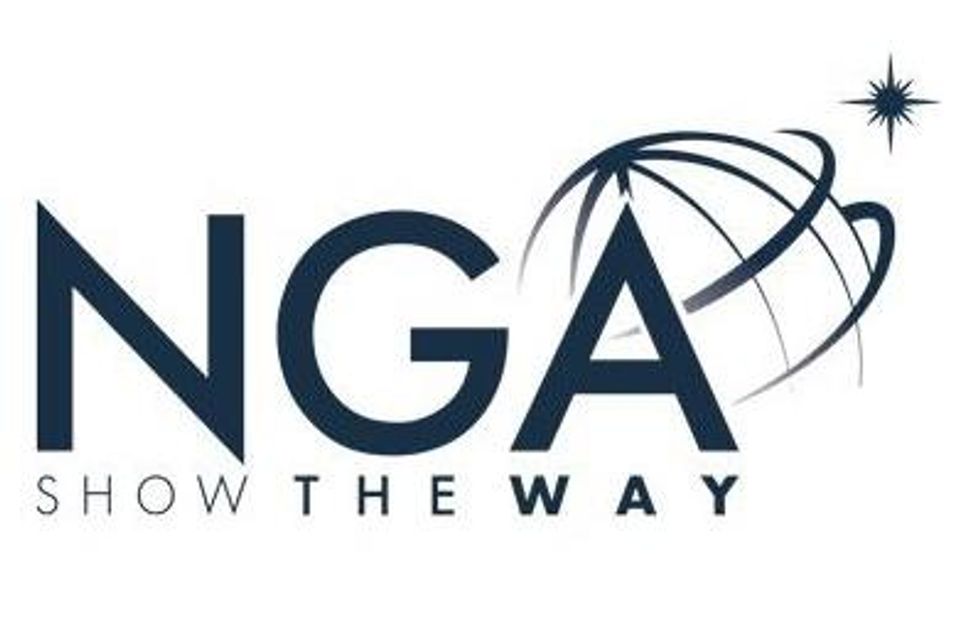 Procore Technologies is building the software that builds the world. We provide cloud-based construction management software that helps clients more efficiently build skyscrapers, hospitals, retail centers, airports, housing complexes and more. At Procore, we have worked hard to create and maintain a culture where you can own your work and are encouraged and given resources to try new ideas. Our headquarters is located on the bluffs above the Pacific Ocean in Carpinteria, CA, with growing offices worldwide.

S&P Global is more than just a place to work. It's a place to learn and grow, surrounded by the best and brightest. A place to challenge yourself and advance your career. If you're a pioneer or a thinker, there's a role for you to play in our mission to help accelerate progress in the world. S&P Global provides essential intelligence for companies, governments and individuals to make decisions with conviction. Our legacy is built on an unwavering ability to deliver data and insights that are vital to the world's economy.

Together we can create change. Together we can make an impact. And the only way we can tackle the challenges of a fast-changing world is with people like you. Powered by integrated digital tools of today, you'll provide services, build innovative products and technology solutions that will refine the ways we work and support our clients. The firm is committed to gender equality and focuses on creating an inclusive culture that develops our people to be future leaders.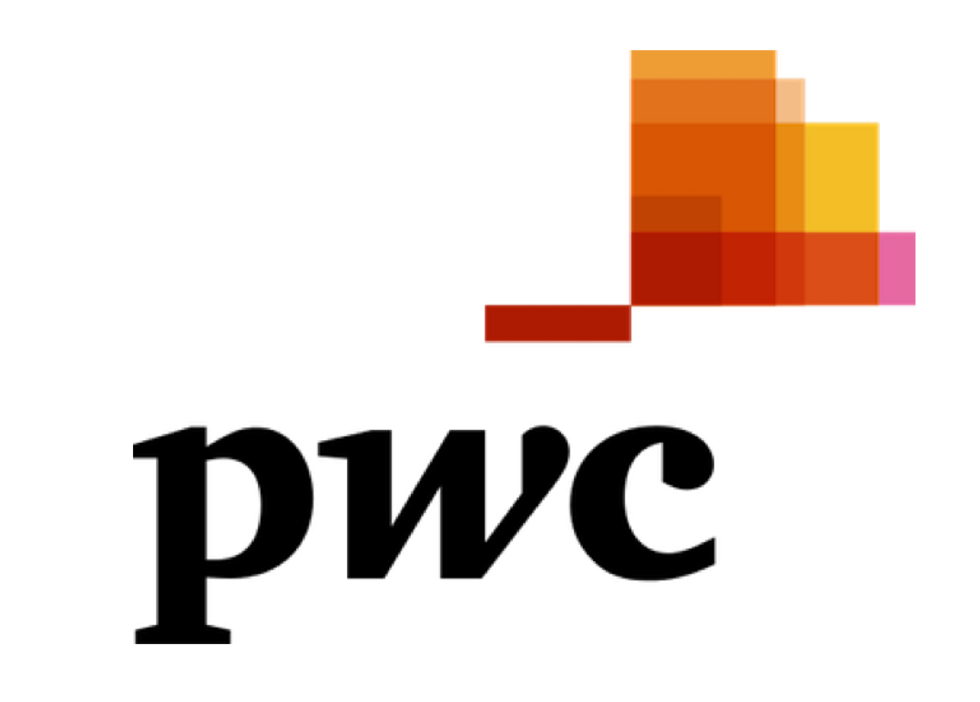 Our Partner
TransTech is an incubator for LGBTQ Talent with a focus on economically empowering the T, transgender people, in our community. TransTech is a co-working, co-learning community dedicated to empowering trans, lesbian, gay, bisexual, queer people and allies with practical, career-ready skills.
Learn More About These Amazing Initiatives & Organizations
The Jane Club is curated community platform that offers live gatherings and social connection that is educational, inspirational and transformative.
Honor all work. Come as you are. Show up. Be of service.
From the first incubator space where we tested coworking with onsite, full-time childcare, to our expanding digital community of 500+ Janes from all across the country and around the world, these have been our guiding principles.
Use code FLY50 for 50% off first month at The Jane Club.
APCO Worldwide is an advisory and advocacy communications consultancy helping leading public and private sector organizations navigate the challenges of today, act with agility, anticipate social risk, and build organizational reputations, relationships and solutions to succeed. APCO is an independent and majority women-owned business. Most importantly, we are a trusted partner to our clients. We help them anticipate, plan, execute and secure their futures through our in-depth expertise, astute counsel and creative strategies.
At Thumbtack, we're building more than a product. We're building local economies and stronger communities. Leveling the playing field so even the smallest of businesses has a fair shot at success.
Thumbtack's about skill, hustle and the victory of getting things done — not what you look like, who you love or what you believe in. Thumbtack is for everyone.
We provide outsourcing, staffing, consulting and workforce solutions within the areas of engineering, accounting and finance, healthcare, human resources, IT, legal, life sciences, manufacturing and logistics, office and administration and sales and marketing. We can't wait to tell you all about it.
Indeed is the #1 job site in the world1 with over 250 million unique visitors2 every month. Indeed strives to put job seekers first, giving them free access to search for jobs, post resumes, and research companies. Every day, we connect millions of people to new opportunities.
Marva Brown is a Brooklyn based attorney with more than 14 years of experience practicing law in the State of New York. A seasoned litigator, Marva has represented clients in the District Court of Nassau County, the Bronx Hall of Justice, the Kings County Criminal Court and the New York State Supreme Court of Kings County - Criminal Term.
When so many of us ignore burning ideas to launch projects into the world after we have kids, what gets in our way? When we're at work yet thinking about everything going on at home, what's behind it and how can we change it for our children?
Mom's Hierarchy of Needs is a community where parents can feel safe, understood and supported in the desire to reduce stress, prioritize self-care, dream big dreams and live in possibility.
The Mom's Hierarchy of Needs framework was developed with input in our first study and Mom's Hierarchy of Needs research is focused on making us stronger, healthier and happier.
Move the Crowd is led by CEO and author Rha Goddess, and provides life coaching, business consultation and online courses that help entrepreneurs and leaders. The True.Paid.Good philosophy evolved from Rha's own journey as a struggling artist/activist who was short on dollars but huge on change. From the mouths of her own influential life coaches and mentors, Rha realized that if she had more, she could do more. Even more importantly, she could BE more. Whatever your end game, aspiration or dream: we got you.
We provide relationship coaching and matchmaking services to professionals of color. What differentiates us from other matchmaking services is our focus on serving diverse populations and promoting intentional dating. Many other matchmaking services cater to white men that have a high net worth.
We remove barriers to traditional, exclusive matchmaking services by increasing accessibility.We are committed to understanding your wants and needs and providing a great experience.
Fundr is on a mission to bring equal opportunity to investing so world changing people and ideas are not overlooked. We do this by using AI to eliminate bias, increase access, decrease the time to funding and help even the playing field of investor to founder relationships.
On July 1, 2020, Professor Tonya M. Evans joined the Penn State Dickinson Law faculty to continue and expand her work in blockchain and cryptocurrency, data, technology, entertainment law and social justice. Recently, she accepted an offer for a tenured position at the rank of full professor, to begin July 1, 2021. She also owns the Advantage Evans™ Academy and hosts the Tech Intersect Podcast, a weekly podcast that highlights new and notable experts at the intersections of law, business and technology.
The mission of Zero Hour is to center the voices of diverse youth in the conversation around climate and environmental justice. Zero Hour is a youth-led movement creating entry points, training, and resources for new young activists and organizers (and adults who support our vision) wanting to take concrete action around climate change. Together, we are a movement of unstoppable youth organizing to protect our rights and access to the natural resources and a clean, safe, and healthy environment that will ensure a livable future where we not just survive, but flourish.
Prosperity Now (formerly CFED) believes that everyone deserves a chance to prosper. Since 1979, we have helped make it possible for millions of people, especially people of color and those of limited incomes, to achieve financial security, stability and, ultimately, prosperity. We offer a unique combination of scalable practical solutions, in-depth research and proven policy solutions, all aimed at building wealth for those who need it most
We are the Transgender Strategy Center (TSC), and we're here to help your organization or company grow. Since our founding in 2017, we've assisted a range of clients in achieving their unique business goals. We can equip you and your organization with a plan for success.
TSC elevates and amplifies transgender voices and leadership within communities across the United States, centering goals on economic and racial justice, authentic inclusion, and equity in health and well-being. We do this by providing coaching, training and technical assistance to trans leaders and organizations. We tailor our assistance to meet the needs of each unique person and organization. Additionally, TSC offers training and coaching to cisgender-led organizations that would like to do a better job of serving transgender communities.
Black Transwomen, Inc (BTWI) is a national nonprofit organization established to specifically address the urgent concerns facing African American transwomen in minority communities.
Since 2012, BTWI has committed to empowerment, providing the trans-feminine community with programs and resources to help inspire individual growth and contributions to the greater good of society to meet its mission of uplifting the voice, heart and soul of black transwomen.
Project One America is a community-based program focusing on building a stronger LGBT presence and infrastructure. A full time local staff and dedicated office space in Jackson, MS, Montgomery, AL, and Little Rock, AR will support this effort.
Time Study exists to empower organizations' greatest resource, people, to be the best they can be. That is the Future of Work powered by Time Intelligence. We bring Time Intelligence to organizations to help address their hardest challenges like turnover, burnout, organizational efficiencies and improved productivity.
Mocha Moms, Inc. is the premier voice for mothers of color. Through chapters and online, Mocha Moms, Inc. provides support for women of color as they journey through all phases of motherhood while advocating for them nationally. Mocha Moms, Inc. also encourages the spirit of community activism and service among its members. Mocha Moms, Inc. is a 501(c)(3) tax-exempt organization. Mocha Moms, Inc. does not discriminate against any person, regardless of demographic status. Anyone who supports the mission and purpose of Mocha Moms is welcome to join.
The App Accelerator is an online training program for non-technical founders who are ready to execute their app ideas and expand their businesses without the technical overwhelm. Learn more about the program or how you can get started today by clicking the button below.
Jakiya, popularly known as the Travelingfro is a Brand Strategist, CMO and Founder of The Travelingfro Brands L.L.C. A location independent consulting & media company that uses a strategic, fresh, and realistic approach to marketing to transform stories into influential brands.
TAO Leadership Development is passionate about the art of personal branding. We offer best-in-class coaching programs that uncover the authentic, unique presence within every leader and leverage it to drive powerful business results.
We are providers of STEAM education initiatives and materials in Kenya.
The National Consortium of Diversity Practitioners (NCDP) is a network that centers and supports Black professionals in the Diversity, Equity, Inclusion & Belonging (DEIB) space. NCDP is grounded in a Black radical & feminist traditions that prioritizes collective liberation over individual achievement. We seek to develop new and innovative strategies to eradicate social injustice, inequality, oppression-based trauma in all social institutions. Through our resource- and community-based approach, NCDP supports Black professionals as they navigate the world of DEIB and change management.
Diaspora Travel & Trade is full-service consulting company specializing in the curation of travel experiences, commercial opportunities, relationships & networks, and related content for those Travelers and Traders interested in the "Americas." We have a particular focus on Sustainable Travel, Social Enterprise, and the commercial and cultural activities of Black and Indigenous communities of this region.
Building 2 businesses, traveling the world, raising a teenage soccer star, and posing as an amateur chef - general super hero shit. @wanderwomaninc on IG
Michelle Marks-Osborne is a philosophical consultant dedicated to advancing Inclusion, Equity & Belonging with services for individuals, groups, organizations, and corporations. She is a coach, trainer, and public speaker specializing in anti-racism, sexism, and social justice. She is an expert at moving beyond diversity and invites you to move with her.
Barbara Mason is the Owner and Founder of Career Pathways Consulting and brings over 20 years experience in Human Resources. She has progressed in several HR leadership roles in a variety of industries and has worked with countless individuals in their careers. Barbara is a native of Huntsville, AL and graduated from the University of Alabama in Huntsville with a Bachelor of Science degree in Human Resource Management. She is a member of the national and local Society for Human Resources Management (SHRM) and also serves on the board of Project Corporate Leadership and IEHRA.
We help individuals and organizations identify, clarify and pursue their vision and passion. We connect individuals and organizations to needed resources to realize their vision ie. financial, marketing, sales, business tools. We facilitate workshops and presentations for organizations, associations on topics focused on personal fulfillment, engaing employees and team members, starting Up to Something Groups etc.
The Shalizi Group has quickly become one of the top entertainment and management companies in the industry. We live to break boundaries which has allowed us to manage some of the top multi-genre recording artists, DJ/Producers, and songwriters which includes household names such as Marshmello, Alesso, Jauz, Southside, Slushii and more. We support our growing roster through specialized in-house teams dedicated to talent management, digital marketing, merchandising, design, label services and brand development. TSG has partnerships with leaders in gaming, television, technology, consumer goods, fashion, and digital marketing, creating an ever-evolving platform for the success of our clients.
Premium home-style desserts baked by Alissa Mayers in Brooklyn, NY. Specializing in pies, cakes, cookies, brownies, and delicious desserts.
Marti Allen-Cummings (They/Them) is an activist, community board member, gig worker and drag artist running for city council in uptown manhattan. Marti has been working in NYC for 13 years AFTER MOVING to the city AT AGE 17 to pursue a performing arts CAREER. They know what it's like to make it in New York living paycheck to paycheck and without insurance.
Speaker Spotlight: DEI Book Club Picks!
The educator's guide to LGBT+ inclusion: A practical resource for K-12 teachers, administrators, and school support staff
by Kryss Shane
The Calling: 3 Fundamental Shifts to Stay True, Get Paid and Do Good
by Rha Goddess
****************************************************
Thank you to all of our wonderful, amazing speakers! And thank you again for supporting Diversity Reboot 2021 and PowerToFly!
READ MORE AND DISCUSS
Show less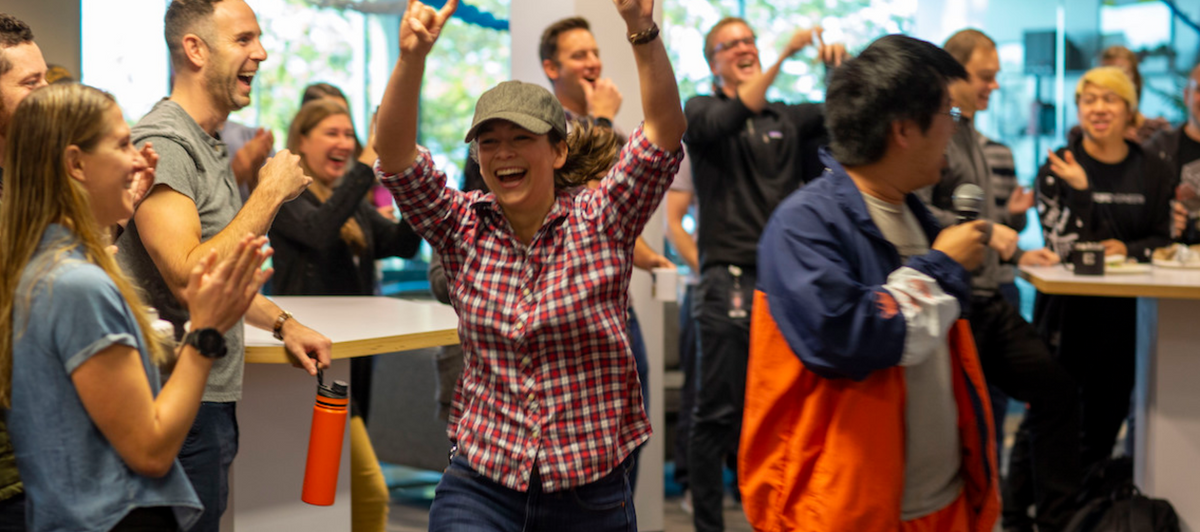 Procore Technologies Inc
Below is an article originally written by Ani Abrahamian, SVP Engineering at Procore. Go to Procore's page on PowerToFly to see their open positions and learn more.
The stereotypical male coder facade has been, slowly, fading away for some time now. And yet, despite this arduous climb, STEM is still heavily male-dominated. In fact, only 26% of computing-related jobs are held by women, and in most companies, the ratio of men to women in engineering is 5:1. Women in tech have overcome obstacles such as a lack of role models and isolation to be where they are. They have proven their mettle long before arriving at your company.
In commemoration of International Women in Engineering Day, we reached out to six female engineers at Procore to compile some of their experiences working in tech, and share advice and ideas for how we can shape a better future for those who are planning to pursue careers in STEM – science, technology, engineering and mathematics.
To the future female engineers of tomorrow—we welcome you to the Women in Technology (WIT) community. The journey ahead of you might often feel lonely. It will take courage and tenacity to aim high, but you are not doing this alone and we want to help inspire you to persevere in your professional endeavors.

Find resilience through rejection
"Landing your first full-time job will likely be one of the biggest obstacles you will face in your career. Don't be discouraged by the rejection you may experience upfront. Instead, learn from every interview and coding challenge. Persevere knowing this is your passion, this is something you're really good at, and this is what you're meant to do." – Sam Holmes, Senior Software Engineer

Believe in your ability to succeed
"Your own personal growth is not a competition with others' personal growth." – Crystal Ophaso, Senior QA Engineer
"There will always be someone who knows more than you and there's always more to learn. Don't let that dull the progress you've made. The skills you bring to the table speak more than anything else." – Kaitlin Jaffe, Senior Software Engineer

Don't be afraid to make mistakes and take risks
"Take on that ticket that intimidates you. Take on a leadership role (no matter how small). That's how you learn and grow." – Sam Holmes, Senior Software Engineer
"It's okay to fail sometimes or ask a "stupid" question." – Crystal Ophaso, Senior QA Engineer
"Don't equate not knowing an answer with feeling like you don't belong. You are not inadequate. You are well equipped to do the job." – Rachel Arkebauer, Senior Site Reliability Engineer
"No problem is unsolvable if you take the time to learn it." – Michelle Mei Ling Waldorf, Software Engineering Manager

Build a strong support system
"Find supportive leadership and mentorship to help set you up for success. Having someone give you challenging, meaningful projects and then advocate for you and your work is invaluable." – Rachel Arkebauer, Senior Site Reliability Engineer
"Find a friend who knows programming or a meetup to go to and just ask for help when you are stuck. Most people are happy to help out when asked." – Kaitlin Jaffe, Senior Software Engineer
"Lean on your family for support, mentorship, and stability." – Ripple Goyal, Principal Software Engineer, Data and Analytics

Embrace change without resistance
"Technology is changing more rapidly than ever and you need to adapt to change as easily as possible. So if a new tech stack looks promising, then just jump right in and try it out!" – Michelle Mei Ling Waldorf, Software Engineering Manager

Take initiative
"Ask for a raise. Ask for a promotion. Ask for a job transfer. All of those things can profoundly impact your life—the worst they can say is no." – Crystal Ophaso, Senior QA Engineer

Give and be receptive to feedback
"Feedback will help challenge the way you think about and design code. It will propel your career forward insurmountably." – Sam Holmes, Senior Software Engineer
"Know when to take a step back and listen to/learn from others. Being able to share experiences and perspectives is a powerful learning opportunity." – Rachel Arkebauer, Senior Site Reliability Engineer

Be a Groundbreaker
"Forge your own path on what being a woman engineer looks like." – Kaitlin Jaffe, Senior Software Engineer
"Don't be intimidated by organizations and teams that heavily skew male. There's a notorious lack of diversity in tech. Use your position to have uncomfortable discussions and help pave the way for underrepresented groups." – Rachel Arkebauer, Senior Site Reliability Engineer
"Open the doors of opportunity and set up others with a support system to keep them on the path to success. Talk to them through the periods of self-doubt and uncertainty so that they can enjoy the eventual success of becoming a professional Engineer. Make the time to assist coworkers so that their work shines and offer encouraging words so that they can gain or maintain a positive perspective on their work." – Michelle Mei Ling Waldorf, Software Engineering Manager
"Help attract the younger generation by showing them the amazing possibilities technology brings. Start a dialog or safe space to break the ceiling and biases." – Ripple Goyal, Principal Software Engineer, Data and Analytics

Lastly, never let gender play a role in making a decision in any aspect of your life
"There is no difference in how you work vs how your male colleagues work. You are able to perform just as efficiently as any of your male colleagues. Be confident in yourself and understand your worth. You can do anything and be anyone you want." – Sam Holmes, Senior Software Engineer
"If you don't enjoy what you do, you will not be good at it. Choose what makes you happy and bring that creativity in your work whether it is in technology or something else." – Ripple Goyal, Principal Software Engineer, Data and Analytics

We hope the advice and experience shared here will be helpful to all current and future female engineers, and welcome additional ideas and thoughts that can be added to this post in the Comments section.Please feel free to share.
Procore is currently expanding our Engineering teams, and we'd like to hear from you! Please apply here.
READ MORE AND DISCUSS
Show less
Loading...