GET EMAIL UPDATES FROM POWERTOFLY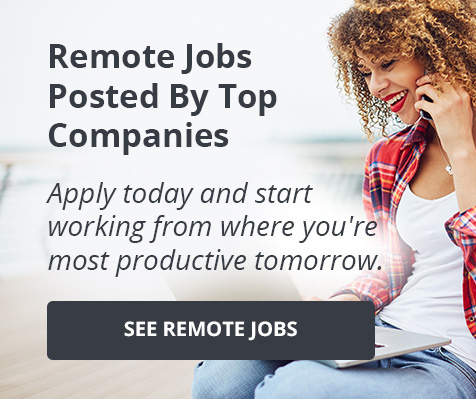 Vrbo
Women Share Their Experiences Working at Vrbo
On February 28th, PowerToFly returned to Austin to partner on our second event with groundbreaking vacation rental company Vrbo. This invite-only event was for mid to senior women in tech working as Software Engineers, UX Designers, Data Scientists & Analysts, Mobile Engineers and more.
Hosted by PowerToFly's Cristina Duke (an Austin native), the event kicked off with a keynote address by Vrbo's Senior Vice President, Strategy, Brand and Communications Judy Kay before jumping into an informative panel discussion and Q&A session featuring several of Vrbo's women leaders including:
Here's what one attendee had to say about the event: "I am the only woman on a team of a dozen or so engineers. I really found it refreshing to hear what the panelists had to say. It definitely made me want to pursue an opportunity with a company where I can work with an equal mix of men and women. Thank you!"
If you are looking for new opportunities, Vrbo is hiring. Their amazing benefits include plenty of paid vacation, up to 20 weeks of parental leave, and their one of a kind Table Talks aimed at encouraging creativity and innovation. Think you'd like working at Vrbo? Visit their page on PowerToFly to learn more.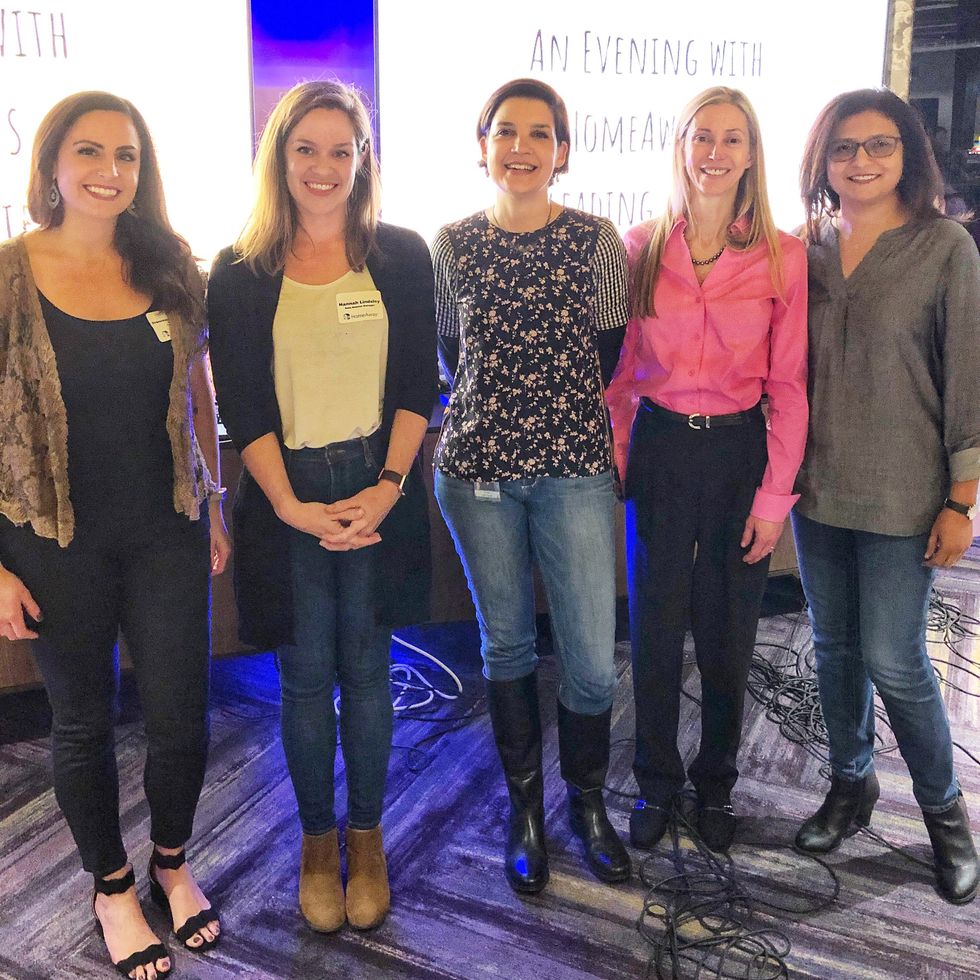 Our Vrbo panel of women leaders.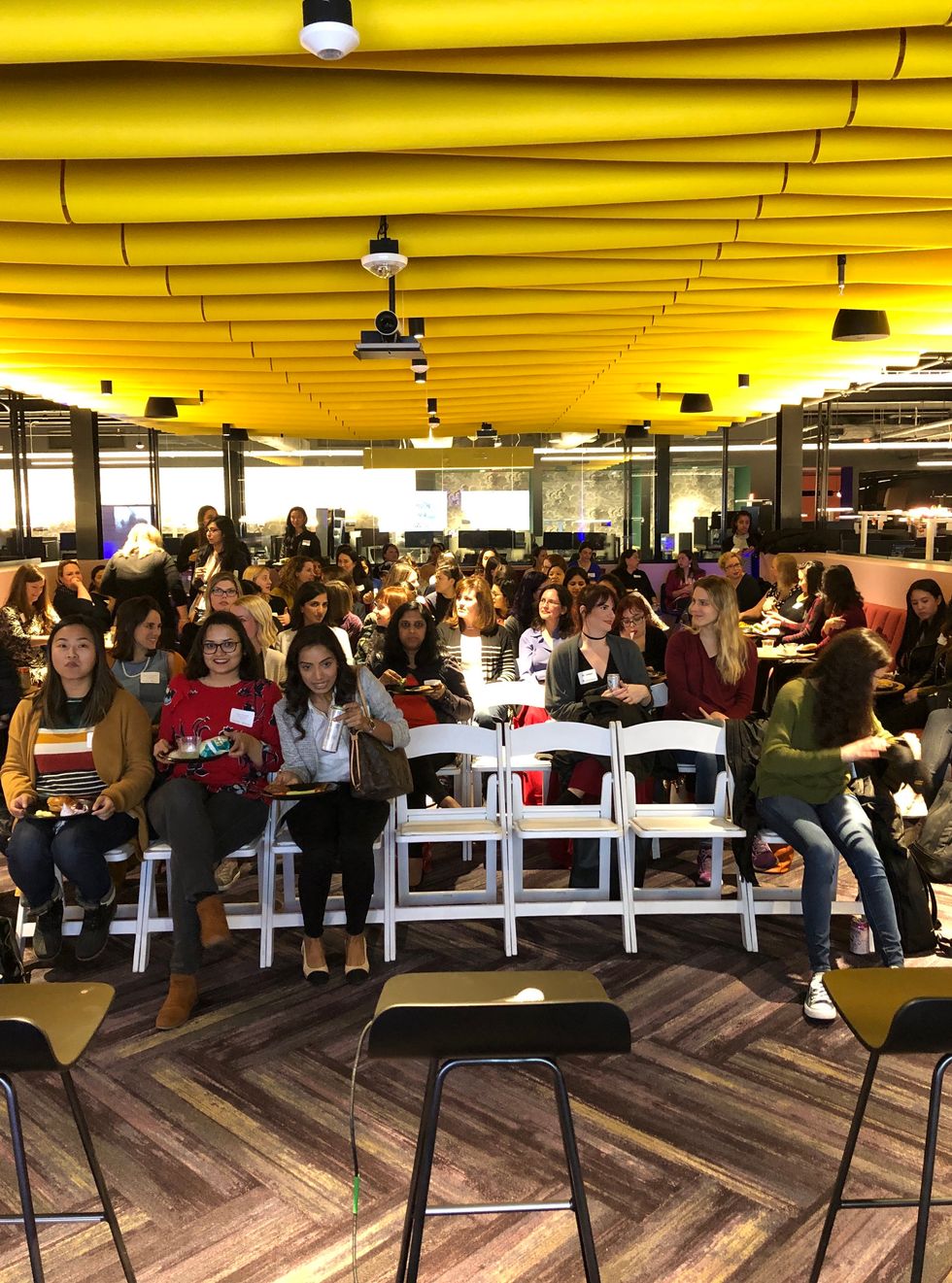 A packed house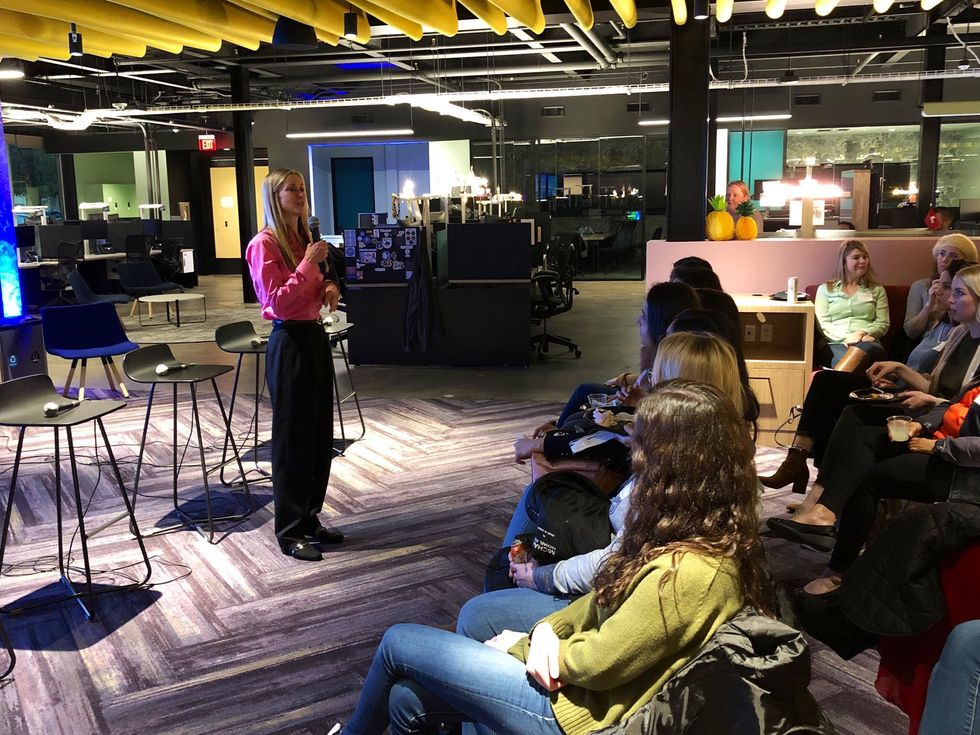 Senior Vice President, Strategy, Brand and Communications Judy Kay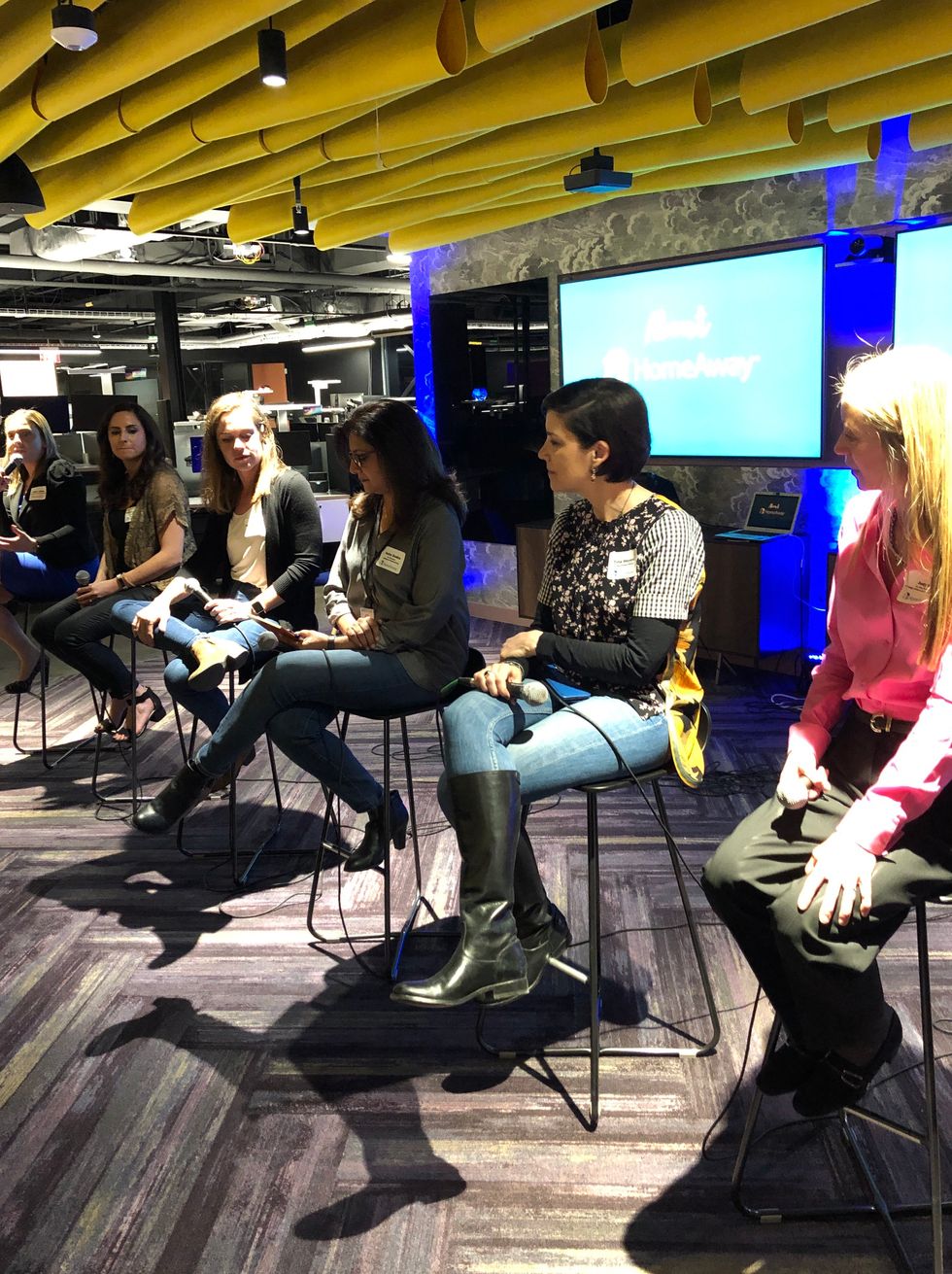 A look at our panel discussion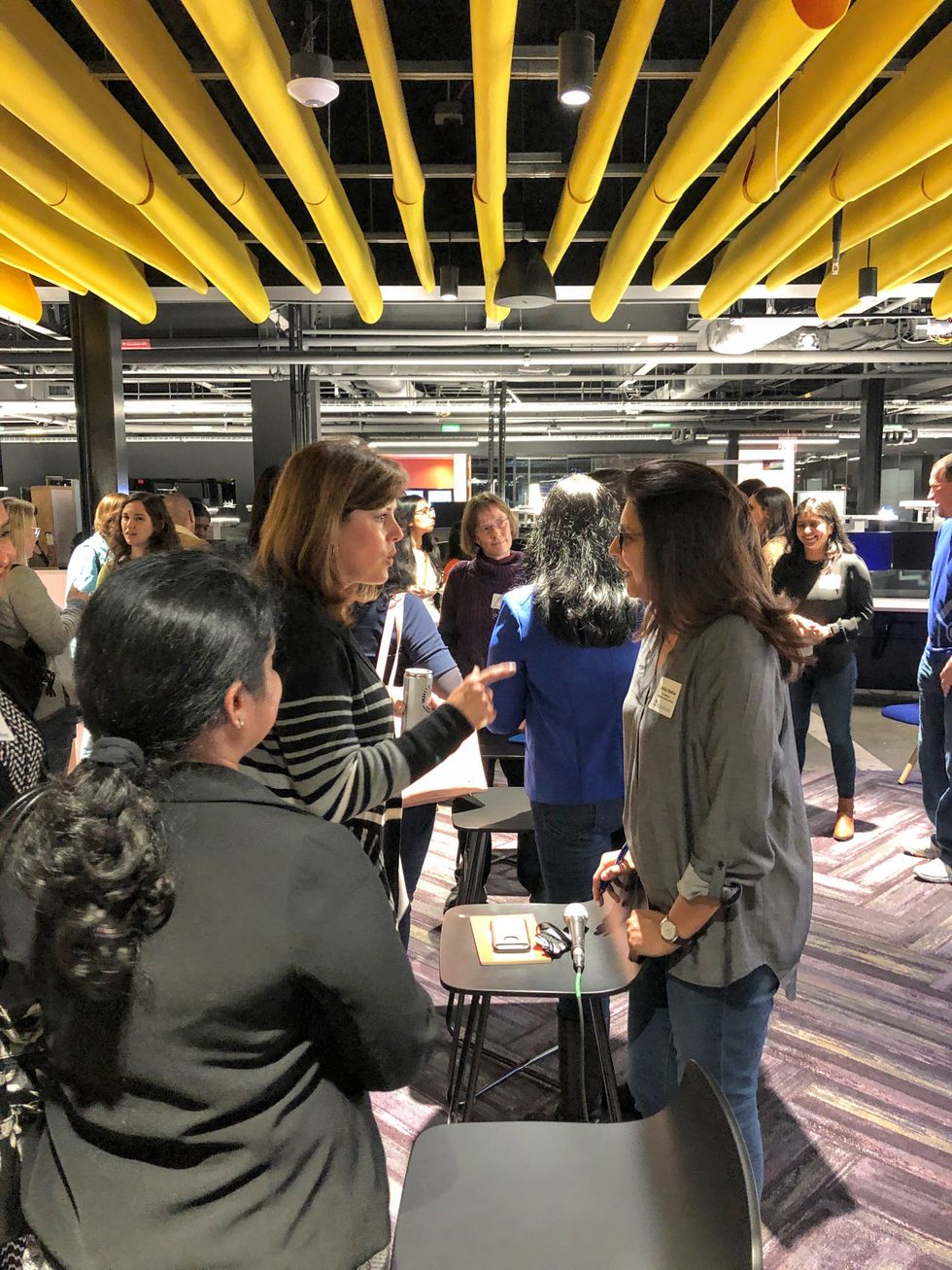 The event included plenty of time for networking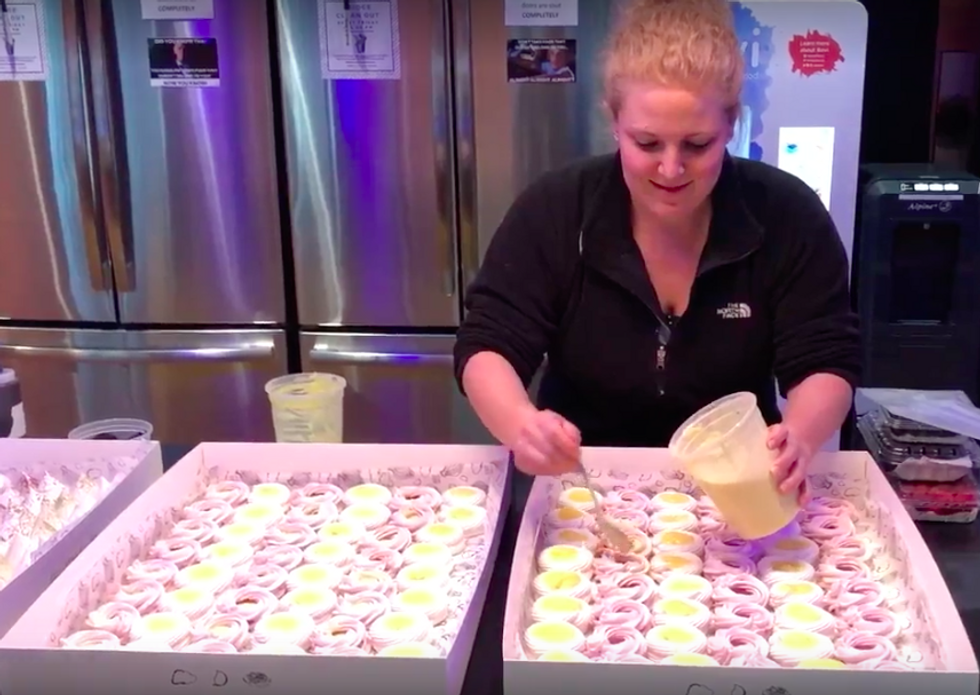 Great food, courtesy Kristin Collins of Fluff
READ MORE AND DISCUSS
Show less
Paylocity
Not only is Paylocity remote-friendly, but they understand and value a true work-life balance!
Congrats to Michelle Ensey who was just hired as Paylocity's newest Product Owner!
Established in 1997, Paylocity has revolutionized the marketplace for Payroll and HR professionals by offering a hybrid of services and technology — all on the cloud. Noted for their fifth straight appearance on Crain's 'Fast Fifty' list as one of Chicago's fastest-growing companies, and stealing 29th place in Glassdoor's 2018 list of Best Places to Work, we couldn't be more excited for Michelle and the impact she will have on such a rapidly growing company!
We got the chance to ask Michele a few questions about her new role and her tips for someone looking to start their next career at Paylocity! Head over to Paylocity's page on PowerToFly to see all of their open roles and don't forget to press follow.
What excites you about your new role at Paylocity?
Michelle Ensey: Three things really — the people, culture, and their mission. There are a ton of really smart and talented people here. Paylocity also has a clear culture where everyone has a voice, they work together and are accountable for their work. Human capital is any company's most valuable asset. It's exciting to work with a company whose mission is all about creating solutions that help companies and employees have a better experience.
What made Paylocity stand out in your job search?
ME: The core values that Paylocity embodies aligned with my core values. They have a remote workforce and manage it well - meaning that I feel confident about working remotely and being a valued member of the team. I'm able to balance my family and my career without having to sacrifice one for the other.
Can you tell us a little more about your journey to finding this job?
ME: Previously, I worked in a corporate environment where there was a lack of work-life balance. Through weekly emails and various networking invitations, PowerToFly became a key resource reinforcing a feeling in my gut that there were options out there... I just had to find the right one. When PowerToFly introduced me to Paylocity, it opened my eyes to an opportunity that allowed me to still have a young family and my career without making sacrifices.
What advice do you have for someone looking to get hired at Paylocity?
ME: Share your experiences in delivering on customers' unmet needs. That's a huge part of the Paylocity culture, so don't be afraid to let your passion for customers shine!
Good luck Michelle!
READ MORE AND DISCUSS
Show less
Webinars
Prototypes may seem like an extra step in your process but in reality they can save you considerable time and money when you are developing and pitching your product. In this masterclass, we explain how prototyping can take your product to the next level.
(Register now and watch the training session anytime - Availability Runs through December 31, 2018! You will receive a separate email in your inbox with a link to the seminar after you have completed your purchase. If you would like to access all of our on-demand webinars for free, sign-up for a PowerToFly VIP membership.)
UX Designer, writer and teacher Sarah Doody, who is equally experienced in working with both startups and established companies, will help you understand why prototyping should be an important step in your process. Sarah will also share examples from her own career and throughout the industry.
The seminar covers:
Why must we prototype
The prototyping process
Tips to prototype with a purpose
The risks of building too fast
Understanding pain points
Creating a map of a user's journey
Testing key problems
READ MORE AND DISCUSS
Show less
Loading...