GET EMAIL UPDATES FROM POWERTOFLY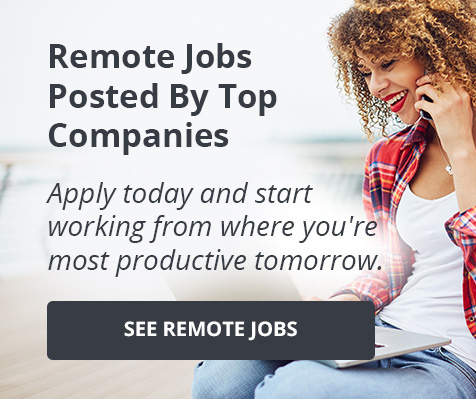 Why'd you have to go and make PMing so complicated? Know these 4 and nothing more.
Project management can get complicated. There's a whole host of PM certifications, tools, and terms—not to mention at least 15 different project management techniques. And while you can definitely invest lots of money and lots of time in becoming fluent in Gannt charts and getting comfortable with Microsoft Project, there's got to be something better you can do with your time. (Learn an actual language? Register to vote?)
You really only need to be comfortable with a few different project management techniques in order to accomplish your organization's goals.
Because at the end of the day, project management is pretty simple: understanding a goal and making sure you achieve it.
Whether that goal is getting a new product launched, approving next year's budget, redesigning a website, publishing a book, or throwing a work holiday party that is actually enjoyable—or quite literally anything in between—there's an approach that will best help you manage towards it.
Alan Zucker, founder of Project Management Essentials LLC, advises teams to choose a methodology that fits within the context of what the project and the team need. "New applications and significant customer interaction are well suited for Scrum. Kanban is good for enhancements to legacy applications. Teams starting their agile transformation do well with the structure of Scrum," he says.
Below you'll find an overview of the top 4 project management techniques—two overarching schools of thought and two popular techniques derived from them—as selected by PM pros, and what kind of teams they're best suited for.
Waterfall Project Management
Though this project management technique sounds extra flowery, it's probably one of the simplest techniques out there. It entails planning out project stages to flow together in sequential order, like a waterfall. Those stages include the following:
Clarify requirements
Analyze resources
Design approach
Code/implement
Test
Deploy
Maintain.
As you move between steps, you'll need to get sign-off from the team that all defined goals of that step have been met.
Pros of this technique: It's straightforward, easy-to-implement, and can be managed with as little as a to-do list.
Cons of this technique: There's no opportunity to change the plan based on client feedback, adjust scope, or parallel-process steps.
Who it's good for: Industries that make physical products and don't often need to change plans as they go (like in product development or construction).
Gus Cicala, CEO and founder of Project Assistants, likes using the Waterfall approach at the beginning of his projects, even if he later switches to an Agile approach to better manage changes. "We maintain a high degree of rigor on the frontend. We place a high premium on understanding the foundations of the project: the why (benefits), how (solution approach), and what (requirements). Without knowing the fundamental basics of a project…we find many executives (especially CIOs) are just throwing money and people at a problem with no goals and little accountability," says Cicala.
Agile Project Management
The Agile approach was developed as a direct response to more rigid PM techniques (we see you, Waterfall Method) in 2001, when a group of software developers decided they wanted to focus more on individuals and interactions vs. processes and tools.
This approach has actual spawned several other PM techniques, like Scrum and Kanban, which we'll talk about below.
The Agile method is defined by constantly iterating and collaborating to create the best possible result for a client or customer, versus following a plan. Projects managed this way are broken up into several stages, all of which include interaction with stakeholders.
Pros of this technique: It's fast, wastes few resources since you're always doing what's most needed, and allows plenty of room for experimentation.
Cons of this technique: There's not often time to document decisions or processes, so it's hard to bring new team members up to speed, and it's hard to measure progress since you're constantly iterating on what you're working on. It's also harder to budget for a project managed with an Agile technique since it can easily increase in scope or time.
Who it's good for: Teams with lots of access to their customer or clients (and not a lot of bureaucracy to get in the way of collaborating and decision-making) and small-to-medium-sized organizations. It's popular in tech startups.
Olga Mykhoparkina, CMO of Chanty, a SaaS team-chat app, prefers the Agile methodology. She says it works for her team because "it favors communication over complicated processes and tools, which is suitable for a marketing team, [and because] it favors software instead of documentation, which is ideal for my team."
Scrum Project Management
This technique, an Agile methodology, gets its name from rugby, where the players start each play by joining up and trying to get possession of the ball. The Scrum approach is based on a series of short-term projects called sprints, which are continued until the project's goals are achieved.
Sprints are usually two-to-four-week chunks. Each sprint starts with a planning meeting and includes daily "scrum" meetings where teams communicate progress and issues. Sprints are managed by a ScrumMaster, whose role is to solve problems for the team, not to dole out individual tasks.
Pros of this technique: The short sprints keeps projects moving along quickly and allows for lots of client feedback.
Cons of this technique: Scrum PMing can cause scope creep, since the final deliverable is never defined, and be hard to implement in teams bigger than ~10 people. Its fast pace also makes it hard to work on multiple projects simultaneously.
Who it's good for: Small teams who work on one project at a time, like software developers preparing for a new release.
Kanban Project Management
This technique is also falls under the Agile umbrella. It was originally developed by Toyoka—Kanaban means "sign board" in Japanese—and is a visual-heavy method that focuses on improving processes.
It organizes work into three basic categories: requested, in progress, and done. Whether done on a whiteboard or a digital equivalent, like Trello or Notion, tasks are spread out among those categories in a way that lets you easily spot bottlenecks and track progress.
Pros of this technique: It's easy to get everyone on the same page and spot problems before they throw your project off track. It also works well with remote team members, since a digital board is easily shared.
Cons of this technique: Kanban is more tactical than strategic, so it can be hard to track progress against more strategic goals. It's also harder to visualize into the future, since you're very focused on what's happening now.
Who it's good for: Small teams, whether remote or working together, working in almost any industry.
Nikola Baldikov, digital marketing manager at secure instant messaging software company Brosix, says that Kanban works for his team because "the members of my team are experienced, independent, and visual." He notes that it works best for teams that can self-manage: "This method relies on a higher level of autonomy and independence among team members, so it may not be the best approach for a newly formed team. Kanban also puts a high emphasis on focused work, with little space for multitasking. This isn't always comfortable for team members who are used to balancing several priorities at once."
You Don't Have to Choose
If you like the visual aspect of the Kanban approach but the clearly-defined-outcome part of Waterfall technique, go right on ahead and combine them. Project management is about figuring out what works for helping your team reach its goals, and that doesn't have to mean sticking to one approach.
"Mature teams often develop their own hybrid practices incorporating many techniques," notes Zucker.
Have you pulled from different project management techniques to create the one PM technique to rule them all? Tell me about it in the comments!
---
READ MORE AND DISCUSS
Show less
Dell Technologies
Start your 2020 (and Q1!) off right by joining PowerToFly's virtual seminar with some of Dell Technologies Services team's women leaders in sales, product management, technical support, project/program management and more. Our diverse panel will discuss their work at Dell, dive deeper into current industry trends, share their career journeys and, most of all, answer your questions!
The invite-only virtual seminar will take place on Wednesday, January 22nd from 11:00 AM to 12:00 PM EST (8:00 AM to 9:00 AM PST). We'll send you a GoToWebinar link after you register.
Speakers from Dell Technologies Services will include:
PowerToFly is working closely with Dell Services to put together an accomplished panel of industry leaders across multiple fields who are looking forward to sharing their current projects and personal stories with you. Best of all, we'll be dedicating the entire second half of the chat to answering audience questions so please feel free to send us a question or topic when you register or you can ask your questions live on 1/22.
While you don't need to be looking for new opportunities in order to attend this virtual seminar, Dell Technologies Services team is hiring for a large number of roles. Their competitive benefits include their 'Women in Action' Employee Resource Group that focuses on empowering women globally, dependent care backup, caregiver support, adoption assistance and remote opportunities.
About Dell Technologies: Dell Technologies is a collective of customer-obsessed, industry-leading visionaries. At Dell Technologies's core is a commitment to diversity, sustainability and our communities. Dell Technologies believes that technology is essential for driving human progress, and they're committed to providing that technology to people and organizations everywhere, so they can transform the way they work and live.
About PowerToFly's events:
All RSVP'd attendees are welcome, regardless of race, color, religion, national origin, gender identity, pregnancy, physical or mental disability, or age. If you require assistance to fully participate in this event, please email hi@powertofly.com, and we will contact you to discuss your specific needs.
READ MORE AND DISCUSS
Show less
Women at Work
Our VIP Lunch & Learn With Khafilat Adewole
Khafilat Adewole is both a remote Project Manager in the Global PMO at Cisco Systems and a Project Management FlexPath tutor at Capella University. Khafilat holds a Master's Degree in Computer Science and is working on obtaining her doctoral degree in Project Management from Capella University. Her research is focused on leadership skills and virtual team management.
On Friday, June 15th, Khafilat sat down with a small group of PowerToFly VIPs and provided valuable tips for working in remote Project Management as well as advice for a successful transition to remote Project Management roles. Would you like access to exclusive chats with successful women like Khafilat?
If yes, then click here to become a PowerToFly VIP and join our community of women here to empower one another.

Q: What are some tips for transitioning into Project Management without having certifications?
Khafilat Adewole: If you don't have any certification and you want to become a Project Manager, you should look within your current organization for hidden opportunities to get your foot in the door. Assuming you work on a team, you should express interest in tracking your team's progress and work side-by-side with current Project Managers to learn the tools they have mastered and apply them to your current team. Once you've mastered these tools, you can use this data to show management how you've effectively navigated a successful project management experience.
Q: How does remote Project Management differ from in-person?
KA: It is so different in the sense that when you are co-located, meaning that you and your team are confined in the same space, you can walk over and track your team's progress. You can easily navigate roadblocks, and you can identify impediments as they're occuring. I want to say it's faster in the sense that you're able to build relationships in person. For example, if you're new to my team, I would say let's just chat through things, such as what experience you bring to the table and what issues and challenges you might be facing. In a virtual environment, it's different because you're not able to establish that trust from day one. Now, based on my research in managing remote teams, one of the biggest issues or challenges that remote teams face is developing trust and collaboration. If you do not trust someone, negative issues may occur, such as miscommunication, that could impact the project. Video chatting is key to circumventing these issues. From day one, you should get on the phone and talk with team members the same way you would in a traditional space.
Q: What's the hardest part about remote Project Management?
KA: The hardest challenge is missing the face-to-face interaction that you would have in person. But that can be easily circumvented by using technology. We need collaboration tools to make remote Project Management work.
Q: How can someone level up their career as a Project Manager?
KA: It depends on what your ideal career path is. You have to identify a niche—for example, if you're going to be a financial or technical Project Manager. Identifying the objectives you're trying to meet is key in determining how you're going to level up. It's important to know that certifications will help you get through the door, but you also need experience. So, understanding what objectives you're trying to meet and creating a roadmap to get you there, is very important. Doing a lot of trainings and focusing on what niche you actually want to show mastery over is another way to do it. Building your communication skills, such as being able to communicate hard questions, will help you build confidence as you level up your career.
Q: Why did you want to start working remotely?
KA: Well, for me, I have a family, and spending time commuting wasn't the best option for me. Also, working as a remote Project Manager completely frees me of the distractions of a typical office. I feel I'm more productive working in a remote environment - I'm able to meet my deadlines and timelines and (thanks to technology) am able to communicate effectively with my remote teams.
Q: What are your tricks for transitioning to remote?
KA: Determining your personality type is key for deciding if remote work is for you. If you're the type of person who likes to interact with people daily and need face-to-face interaction, then remote-work is probably not best for you. However, if you feel that it's a good fit, then you should identify what industry you want to work in and what technologies you're comfortable supporting. Soft skills are also very important to success in a remote team environment.
Q: What "cons" have you experienced working remotely?
KA: When I first transitioned from face-to-face work to remote, I struggled with building connections with members of my team aside from my deliverable expectations. Once I realized that I needed to connect with my team on a more personal level, I started leveraging technology to help me achieve those interpersonal relationships with my team members. It's more than just understanding how they operate on a day-to-day basis, but understanding what was going on in their personal lives that could impede (or foster) their success. Once I did this, our team efficiency sky-rocketed.
READ MORE AND DISCUSS
Show less
Loading...