GET EMAIL UPDATES FROM POWERTOFLY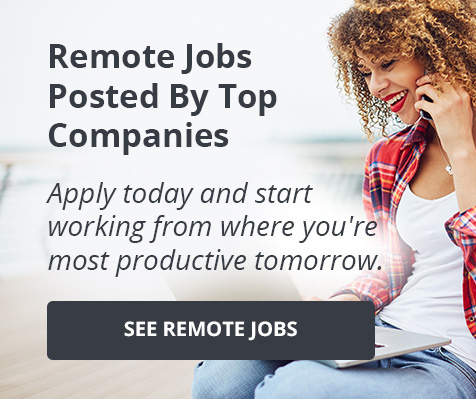 Videos
💎 Get ready to master your technical interview! Tune in to catch three top tips to prepare before applying for a position at Raytheon Technologies.
📼 These tips from Elisabeth Hosmer, Associate Director of Program Management at Raytheon Intelligence and Space will help you master your technical interview when applying for a position at the company.
📼 Tip #1: Slow Down - The first of Elisabeth's top tips to master a technical interview is to really give each question you're asked, enough time for you to formulate the answer you want to share. Don't feel rushed. And if you feel like you need some time to collect your thoughts, let the interviewers know that. The team at Raytheon respects the fact that you want to give some consideration to your answer before jumping in!
📼 Tip #2: Come Prepared - In order to master your technical interview, it's important to remember that not only is Raytheon interviewing you for a potential role, but you're interviewing the company as well. So show up with questions about not only the role, but the company culture too, and what you hope to gain from joining the organization. In Elisabeth's words, so often they have candidates who, when offered the opportunity for them to ask questions, come up blank. It's very important for Raytheon to see you are as invested in the interview, as they are, by coming with some prepared questions!
One Last Key Tip To Master Your Technical Interview With Raytheon
The third tip is simply to OWN IT: what does Elisabeth mean by that? Show up knowing what you can bring to the organization, and be confident in what you've learned in your prior roles and education, and in what you can do that makes you a difference maker for the company. Everybody has a unique story and skill set. And when you show confidence in what you are capable of doing, as well as humility and where you know you need to continue to grow, you appear as a candidate excited to join the organization who in the future can be just so effective in their new role.
📨 Are you interested in joining Raytheon Technologies? They have open positions! To learn more, click here.
Get to Know Elisabeth
Elisabeth Hosmer is a senior program manager for Secure Sensor Solutions at Raytheon Space and Airborne Systems in El Segundo, Calif. Hosmer works closely with the mission area leadership team on business initiatives including leading employee retention programs for Secure Sensor Solutions. Elisabeth also serves as Program Manager of the Modernized GPS User Equipment Increment1 Program (MGUE) in the Resilient Navigation product line.
More About Raytheon Technologies
Raytheon Technologies (NYSE: RTX) is an aerospace and defense company that provides advanced systems and services for commercial, military and government customers worldwide. The company was formed in 2020 through the combination of Raytheon Company and the United Technologies Corporation aerospace businesses, and is headquartered in Waltham, Massachusetts.
READ MORE AND DISCUSS
Show less
Jobs
Raytheon, ranked among the top 500 "America's Best Employers" by Forbes, is also known for a world-class workforce that's driven their competitive advantage and industry success. Raytheon has worked diligently to foster an inclusive and culturally competent workplace that embraces all differences as opportunities to expand global growth, build competitive advantage and drive collaboration. They've achieved these objectives by focusing on three primary areas: diversity, experience, and learning.
Working at Raytheon is more than just a paycheck and health plan - Raytheon supports community efforts that inspire tomorrow's leaders to become the scientists, technologists and engineers who will make the world a safer place.
If this sounds like a company you'd like to be a part of, we encourage you to apply to one of the jobs below. Make sure to also follow Raytheon on PowerToFly to get the inside scoop on any new opportunities that may become available!
Junior Software Engineer - Aurora, CO
Sr Software Engineer II - Aurora, CO
University Programs: Software Engineer I - Aurora, CO
Senior Software Engineer I - Goleta, CA
Senior Software Engineer I - El Segundo, CA
Senior Software Engineer II - El Segundo, CA
Senior Software Engineer II - Goleta, CA
Senior Software Engineer II - Fort Wayne, IN

READ MORE AND DISCUSS
Show less
Loading...