GET EMAIL UPDATES FROM POWERTOFLY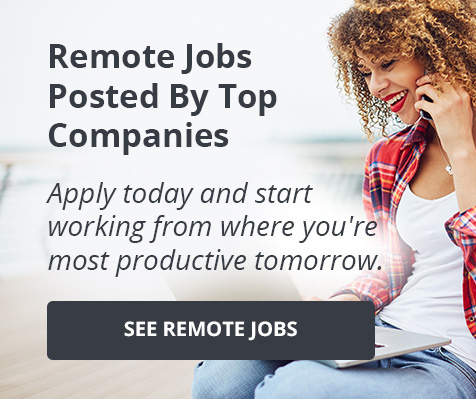 Women at Work
Congratulations to Nikita Naik! The Quality Assurance expert just celebrated her first year working remotely for RebelMouse. In her new role as the Deputy Team Leader of their "Roar Team," Nikita not only manages five people, but also stays on top of urgent tasks and does Automation Regression Testing. PowerToFly spoke with the Ahmedabad, India based talent member about her remote office set-up, a typical work day, and what she now has time to do, because she works from home.
You've worked remotely for a year. What's the experience been like?
It's been an amazing year. I have time to explore new things, which was not possible with other jobs. I can now say that I'm living a good life, while working in tech, which I enjoy. I'm learning French and became a member of a nearby library, to support my new reading habit.
Because RebelMouse is in the media domain, I get a chance to explore many social networking sites, which have awesome posts that I read regularly. I also now have friends from all over the world. We share a great bond and talk about different cultural events happening in our respective countries.
Describe your typical work day.
It starts with checking my email and important tickets on JIRA, followed by prioritizing tasks and performing actions. We don't have regular meetings but we have "all hands up" team meeting every month. Our awesome CEO, Paul Berry, discusses company news, upcoming projects and highlights achievements. I usually discuss my direct tasks with a smaller group, Andrew and Rawa, (who is also a PowerToFly member). They guide me if I'm stuck. We use Skype,Hipchat, Slack, JIRA and Gmail for communication.
I have high speed Internet and all of my equipment is setup in my home office — my PC, iPhone, Android and iPad. RebelMouse also provided me with an iPad Air 2. My workspace is in a separate room, with a comfy desk and chair. Sometimes I work in my pajamas. I usually take a 45-minute lunch or a short break to attend French class. Most days, I even have time to water my plants.
What are the biggest challenges and rewards when it comes to working remotely?
Because of the extreme climate in Ahmedabad, sometimes our electricity will cut off and I have to stop working for a few hours, so I have to rearrange my day. But, for me one of the biggest rewards of working hard, remotely, is having your efforts appreciated. I was promoted to Deputy Team Leader, which means that I manage a team of five and can give my feedback to the higher ups. I've learned that you need to have patience and trust when you work in a global remote environment.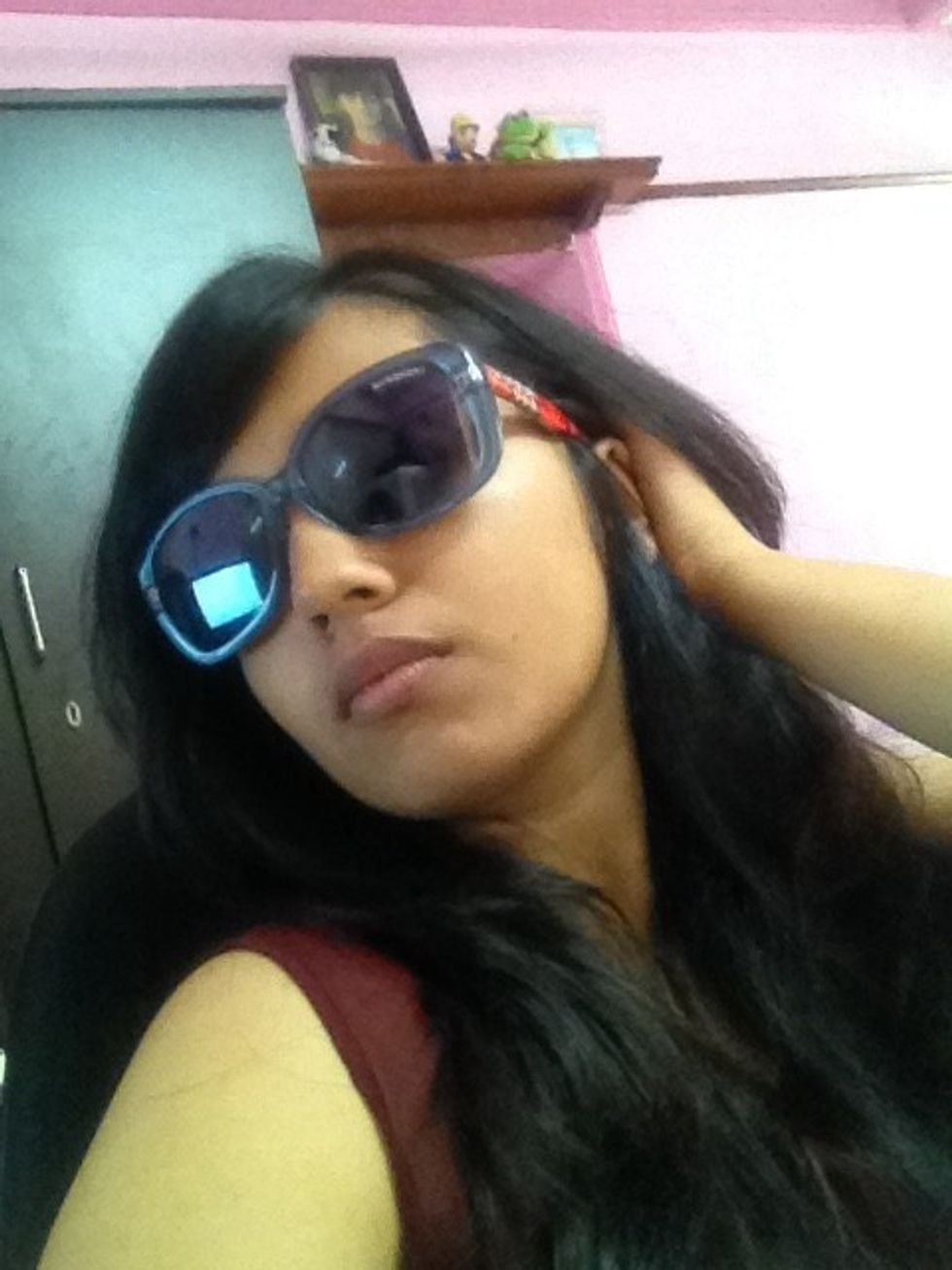 Nikita styling at her desk. COURTESY OF NIKITA NAIK.
How did your family and friends respond when they learned that you wanted to work remotely, in tech?
My father always wanted me to join tech, but after my marriage it was difficult to juggle my responsibilities at home with my career. PowerToFlyhas made it easy. Working remotely allows me to achieve my career goals while also managing my household.
What famous person do most admire in the tech space?
I admire Steve Jobs because he thought about the connection between humans and tech. He wanted everything to be perfect and as simple as possible, even for a commoner to understand. He placed importance on beauty and design, which I also think is a great part of what we create.
What is your favorite video or song that gets you excited about work?
I like watching motivational videos on YouTube. Mateuszm is a great channel and has amazing videos. I also enjoy a good laugh. One of my favorite things to do is to watch The Ellen DeGeneres show on YouTube.
What's one thing that people don't know about developers or women who like to code?
A lot of us do our best work when we're not being watched. We work very well independently.
READ MORE AND DISCUSS
Show less

Women at Work
With the help of PowerToFly, Milena Kovacevic landed a dream job as a product manager for RebelMouse. We met up with her on a recent trip to New York where she filled us in on her strategies for remote work, how she communicates with her boss, and what it was like running into Adam Sandler.
You work for RebelMouse which is based in NYC while living in Novi Sad. Tell us a bit about your position
At RebelMouse I am a Product Development Specialist working across many different departments and projects. I work with a very fast paced dynamic team. We are working on developing new features for the RebelMouse platform. I have been at RebelMouse for one year now. It's not my first experience with a remote team but it's definitely the best I've had so far. Even though we are so far away I feel like I really know my colleagues and I even call some of them my friends.
What's it like day to day working for RebelMouse?
It's dynamic, very busy and yet super fun. I have a very good relationship with my boss, Megan Berry. I can ask her any questions I have and she's always there to help me figure something out. That's so important when working remotely. You need to be able to ask questions to your boss no matter what the question is. Otherwise mistakes happen. Megan is super, super talented and I learn so much from her.
My job is in project development. I work with designers to get a design for new ideas and then I work with developers to get the project coded and tested. It's exciting because every day I work on something new.
What online tools do you use to keep in touch with the team? How often do you have meetings?
Besides email, we do video calls over Skype and we do a lot of chatting via GChat and Slack. Chat helps us keep in touch all the time throughout the day and helps us deal with urgent things, but it's also where we talk about our lives and get to know each other. I have three official meetings a week over Skype, two with teams and one with my manager. During those meetings we discuss things that we currently work on and set our priorities for the next sprint.
Do you have tips for other people who work remotely?
The main tip is to communicate openly with your boss/manager. They won't judge you for any question you have. And try to stay organized. I think that for our job the main thing is organization. Things are moving really fast, new tasks are popping out every minute but you have to stay focused on priorities.
Where are you from originally? What town do you live in now?
I'm from Herceg Novi, Montenegro (pictured below) a small town located at the entrance of Boka Bay. I am currently based in Novi Sad, Serbia but I'm located wherever I want to be because I work remotely and I love to travel. That's the beauty of my job as it gives me the freedom to travel while I work. In the last few months I've been to Zurich, Paris, Munich, Dublin and now New York.
And finally, you are here visiting RebelMouse and NYC for the first time. How do you like it here?
It was so unreal when Megan asked me to come to New York. At first I did not want to tell my friends and family because I was afraid if I said it out loud it would not happen. All my life I really wanted to see the New York from "Sex in the City." We all had that period watching that show right? It's super fun recognizing locations from favorite movies and series. The other day I was walking with our CEO, Paul Berry, and we saw Adam Sandler!
But more importantly I get to see my colleagues in person. They are all very nice and we have a great time together. I could not ever live here though. It's way too congested and crazy. Thankfully I can work for a New York company from my home town and visit them whenever I have a chance.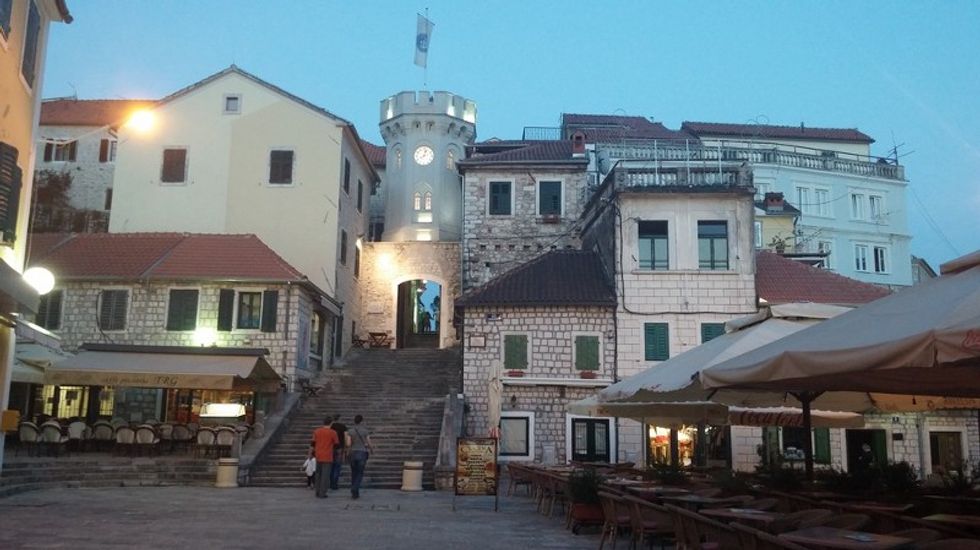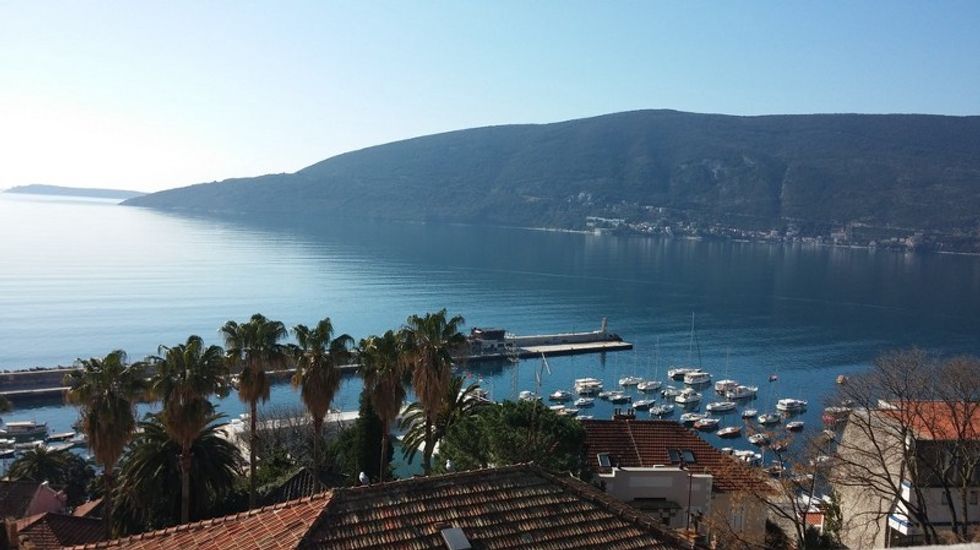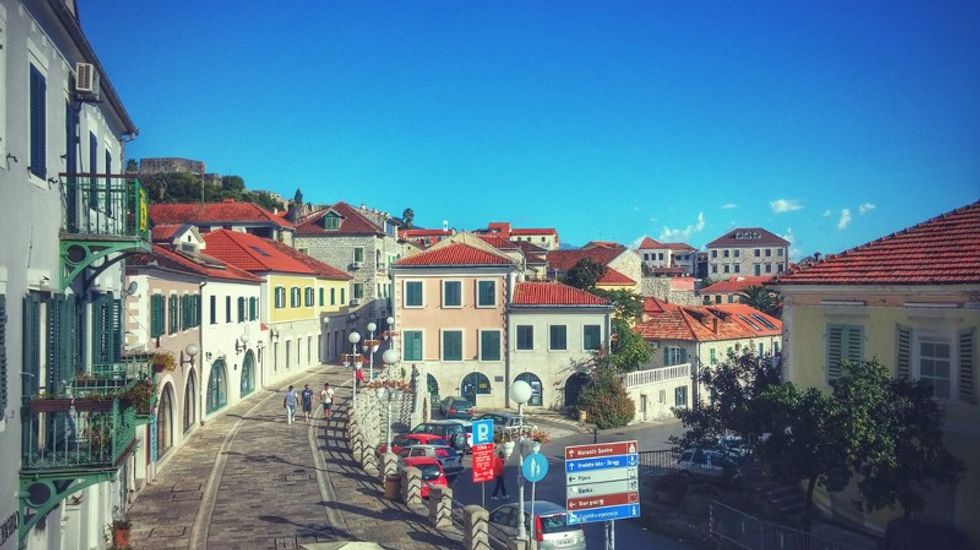 All photos courtesy of Milena Kovacevic
READ MORE AND DISCUSS
Show less
Loading...