GET EMAIL UPDATES FROM POWERTOFLY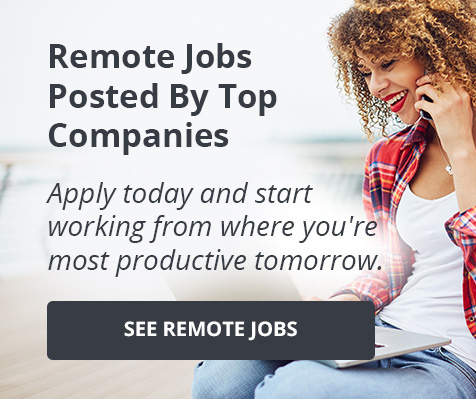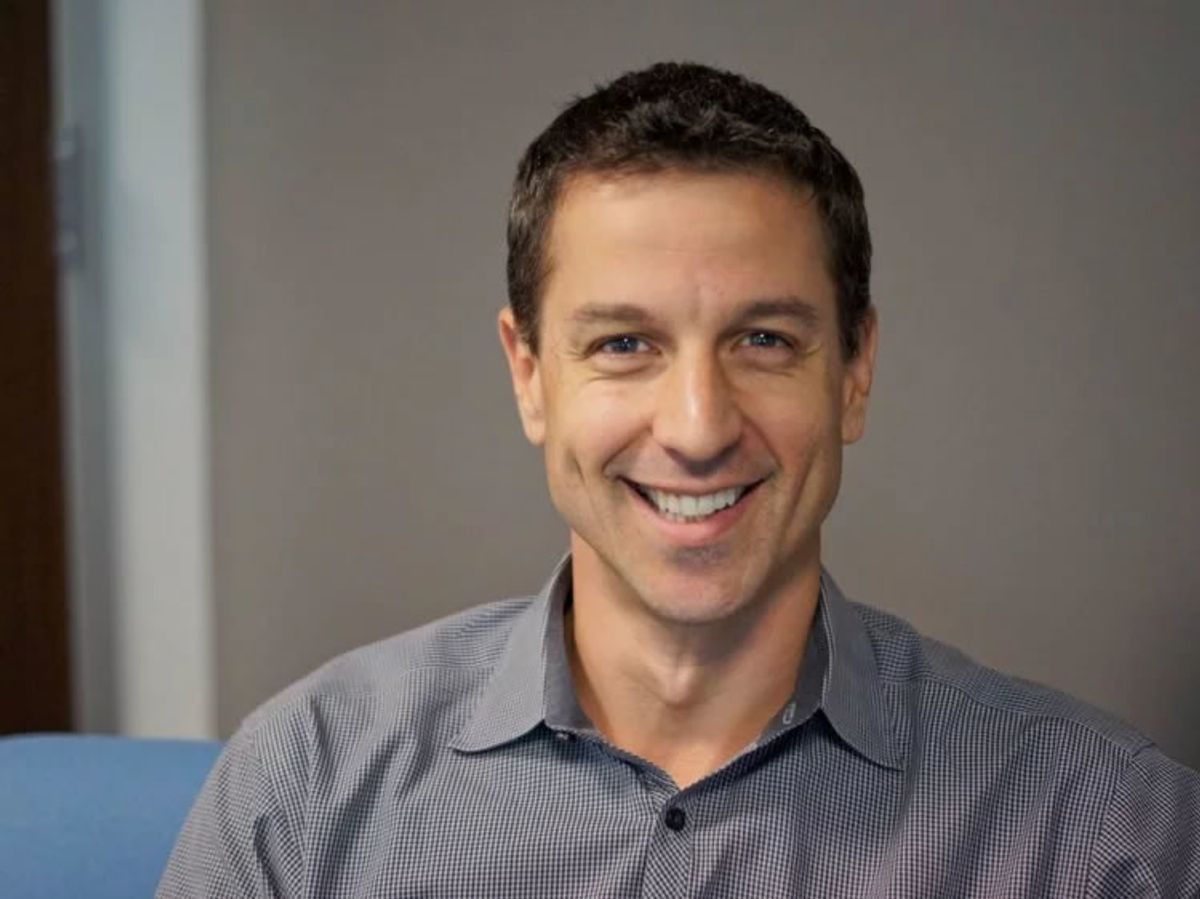 Relativity
Below is an article originally published on the 1871 Blog on August 15, 2019. This article is about the CEO of PowerToFly Partner Relativity. Go to Relativity's page on PowerToFly to see their open positions and learn more.
12th Annual Momentum Awards to Recognize Relativity CEO and LinkedIn Alumnus as Entrepreneurial Champion
CHICAGO (August 8, 2019) -- 1871 and The Chicagoland Entrepreneurial Center (CEC) announced today that Mike Gamson, CEO of Relativity and the former SVP of Global Solutions at LinkedIn, will receive the Entrepreneurial Champion Award for his impact on Chicago's founder community at the 12th Annual Momentum Awards.
"There's a vibrant tech community here in Chicago, and it's humbling to be recognized for this award among so many great tech leaders and champions in the city," said Mike Gamson, CEO of Relativity. "I'm excited to continue to work with 1871 and the entire community to make Chicago an inviting, exciting, and inclusive place to work – where innovative, mission-driven organizations like Relativity can thrive."
As LinkedIn's first Chicago employee, Gamson was instrumental in founding and growing Chicago's LinkedIn office and has supported numerous companies in the city and its surrounding areas as an angel investor, mentor, board member, and advisor. Gamson has spent a significant amount of time advocating for founders both within 1871 and Chicago's greater tech ecosystem.

In his new role as CEO of global legal technology company Relativity, Gamson partners closely with Founder and Executive Chairman Andrew Sieja to help Relativity continue fulfilling its mission for its customers: organize data, discover the truth, and act on it.
The Entrepreneurial Champion Award is given to an entrepreneur to recognize their individual dedication to the Chicago tech community through mentorship, civic leadership, and economic contributions. Past recipients of the Entrepreneurial Champion Award include Linda Darragh of the Kellogg School of Management at Northwestern University, Ellen Rudnick of the Polsky Center at the University of Chicago, and former CEC Board Chairman Jim O'Connor, Jr.
"I can't imagine a better recipient for this year's Entrepreneurial Champion Award than Mike Gamson," said 1871 CEO Betsy Ziegler. "He's transformed the futures of many founders here at 1871 and in the Chicagoland area. I'm proud to recognize him as a champion not only because of his impact on the local startup community, but also because he personifies what it means to be an entrepreneur: collaborative, passionate, and committed to innovation."
In addition to the Entrepreneurial Champion Award, several other honors will be presented at the 12th Annual Momentum Awards on September 19, including the Corporate Champion Award, Chicagoness Award, Momentum Rising Star Award (of which Relativity is a prior winner), and the Momentum Award. The event will be attended by Chicago's best and brightest tech innovators, corporate leaders and civic supporters. It is the largest gathering of the tech community annually and the primary fundraiser for the CEC, which supports the activities and operations of 1871.
About Relativity
At Relativity, we make software to help users organize data, discover the truth, and act on it. Our e-discovery platform is used by more than 13,000 organizations around the world to manage large volumes of data and quickly identify key issues during litigation, internal investigations, and compliance projects. Relativity has over 160,000 active users in 40+ countries from organizations including the U.S. Department of Justice, more than 70 Fortune 100 companies, and 199 of the Am Law 200. Relativity's cloud solution, RelativityOne, offers all the functionality of Relativity in a secure and comprehensive SaaS product. Relativity has been named one of Chicago's Top Workplaces by the Chicago Tribune for seven consecutive years. Please contact Relativity or visit our website for more information.
About 1871
1871 is a not-for-profit organization that exists to inspire, equip, and support founders to build great businesses. It is the #1 ranked university-affiliated business incubator in the world, and the home of ~500 high-growth technology startups and ~1,500 members supported by an entire ecosystem focused on accelerating their growth and creating jobs in the Chicagoland area. Located in a 140,000 square-foot space in The Merchandise Mart, 1871 has 350 current mentors available to its members, as well as more than 100 partner corporations, universities, education programs, accelerators, venture funds and other organizations that make its extensive matrix of resources possible. Visit www.1871.com/momentum for more information.
READ MORE AND DISCUSS
Show less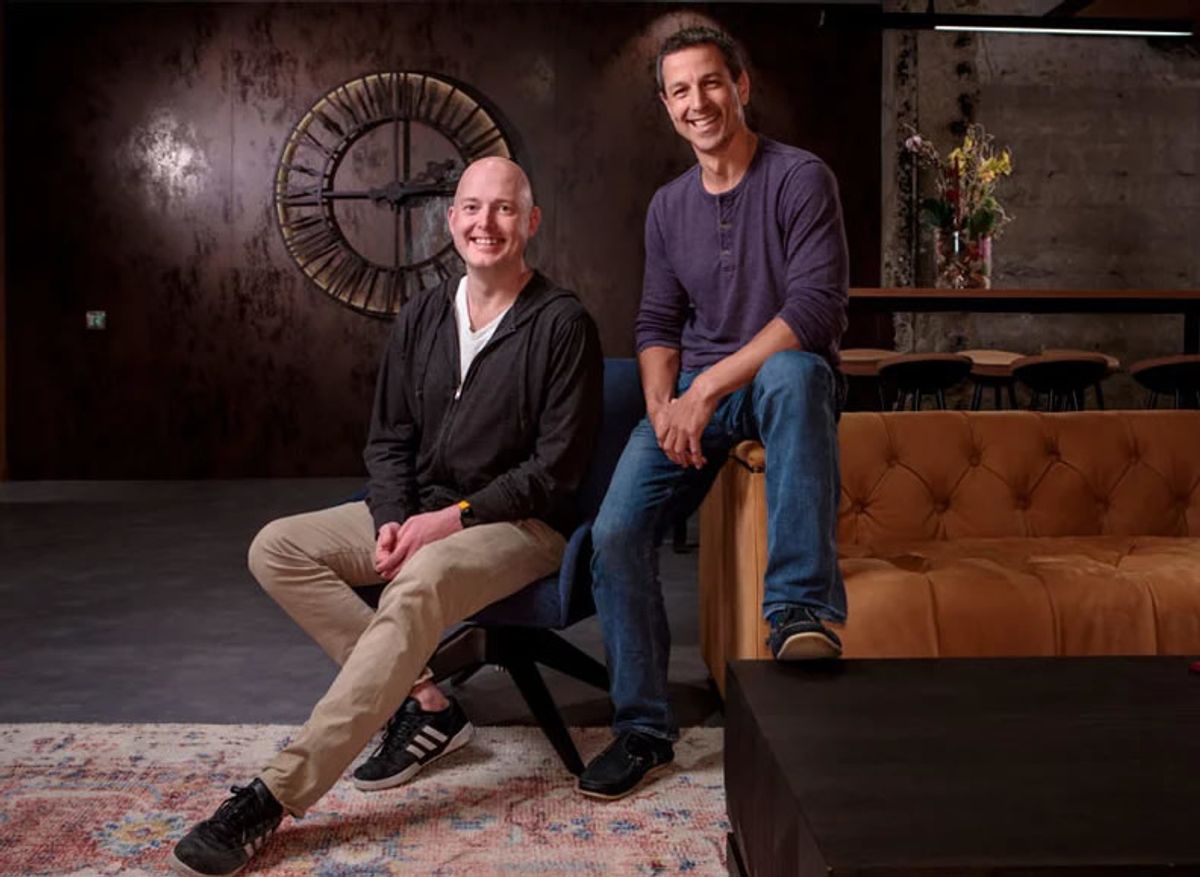 Relativity
Below is an article originally written by John Pletz, Senior Reporter at Crain's Chicago Business, and published on June 26, 2019. This article is about PowerToFly Partner Relativity. Go to Relativity's page on PowerToFly to see their open positions and learn more.
Two big questions in Chicago tech just got answered: What's Mike Gamson, one of the city's most seasoned executives and investors, going to do next? What's ahead for Relativity, one of the city's most closely watched, high-growth companies?
Gamson, who left a top job at LinkedIn earlier this year, takes over as CEO of Relativity from founder Andrew Sieja, who will become executive chairman July 1.
Relativity, a maker of document-management software that's used by nearly all the 200 largest law firms in the country, has quietly grown to 1,000 employees. It has one of the largest engineering teams in Chicago and is seen as one of a handful of potential long-term winners and IPO prospects.
The move at Relativity defies an oft-cited weakness of a Chicago tech scene that's still looking to catch up to more established players such as Seattle, Boston and Austin, Texas. Chicago has a limited pool of experienced tech executives who've "seen the movie before" and can step in and guide a promising company to bigger and better things. Gamson, who joined LinkedIn in 2007 but was based in Chicago, certainly qualifies. He oversaw a sales force that grew from a handful of people to more than 5,000 employees in 36 cities around the world, generating more than $6 billion in revenue.
Gamson and Sieja are both humble but successful members of the Chicago tech community who have kept relatively low public profiles. Sieja, a self-taught coder, started a software company, then called kCura, in 2006. "I'll still come to work every day," the 42-year-old says.
Gamson, who joined Relativity's board two years ago, says, "This is Andrew's company. I've been fortunate to have worked inside a company (LinkedIn) where a founder transitioned to executive chairman from CEO and it played out to great success."
Relativity was largely under the radar until four years ago, when Iconiq Capital invested $125 million. The San Francisco-based fund, whose investors include Mark Zuckerberg and Sam Zell, is known as patient capital. But the investment immediately set off chatter about whether Sieja's company was potential IPO material.
Hiring Gamson will only amplify the speculation, although Caroline Xie, a vice president at Iconiq, says, "We spend almost no time talking about exits with our portfolio company partners (including Relativity), and while we know it is important to some investors, we have taken a slightly different view and find it sometimes can conflict with building durable businesses and making decisions for the long term."
Chicago has had few tech IPOs recently, and certainly none of them exploded to the scale of LinkedIn, a social media platform for professional networking and a recruiting tool for companies. It went public in 2011 with a valuation of $4.5 billion and sold to Microsoft five years later for $26 billion when it had more than 10,000 employees.
Gamson easily could have remained in the background as a tech investor after riding the LinkedIn wave from startup to IPO and through the Microsoft acquisition. But the 45-year-old Highland Park native has made it a personal goal to help boost the size and reputation of Chicago's tech community. One way to do that is to build a multibillion-dollar flagship tech company.
The only thing Gamson will say is, "We want to be an enduring company in the constellation of tech companies that matter on a global scale that solve big problems . . . building world-class technology that's interesting to work on."
Sieja also ducks the IPO question. "We're all thinking about the long game."
PIECES FALL IN PLACE
For the past couple of years, Sieja has been assembling an experienced senior management team, the kind that would be needed to both build a much bigger company and win investor confidence. Among the hires are Keith Carlson, chief technology officer, who was a top executive at Amazon Web Services, and Amanda Fennell, chief security officer, who worked at Zurich Insurance, Dell and Symantec.
Sieja, who frequently mapped out the future of his company years in advance and has the sketches to prove it, says he met Gamson by chance a few years ago after an introduction by a mutual friend. Without it, "I don't know if I would have made the decision to do this," he said. "It was a great opportunity."
He says he asked himself, "Am I really the right guy to lead the company indefinitely? I could probably muscle my way through it, but the company is way better served with an experienced, super-competent and charismatic leader."
LinkedIn CEO Jeff Weiner, who has invested in Chicago startups with Gamson, calls him "one of the most naturally gifted leaders I've ever worked with. He's always dreamt of being a CEO at some point. Coupled with his personal mission to accelerate the success of Chicago's startup ecosystem, this next play couldn't be a better fit."
Gamson became one of Chicago's most active startup investors over the past several years, largely out of public view. He declines to say how many companies he backed but says he has wound down most of his board commitments to focus on Relativity.
HOW BIG CAN IT GET?
Under Sieja, Relativity has made its mark by having one of the largest technology teams in Chicago. Whether it can become a juggernaut remains to be seen.
Sieja declines to disclose the company's revenue, but it's believed to be in the low nine figures.
Relativity counts nearly all of the 200 largest U.S. law firms as users, as well as big consulting firms, which means it's connected in some way to three-fourths of the 100 largest publicly traded companies.
Sieja says Relativity could triple the size of the business by continuing a move to cloud-based subscription software, getting a bigger share of industry spending on electronic discovery. It also aims to grow beyond the legal business.
Relativity is not only moving from customers' own computer servers to the cloud—it has evolved from pure data intake to more sophisticated analytics fueled by artificial intelligence.
It developed a new product called Trace to spot and prevent problems. Relativity's core product generally has been used to investigate misconduct after the fact. Sieja and Gamson also see opportunities in compliance and surveillance, which can take Relativity beyond law into other industries, such as trading and banking.
Gamson, who is soft-spoken but relentlessly upbeat, doesn't hesitate to sketch a bold vision for the company. "Relativity's mission, to organize data and discover the truth so that others can act on it, is something that the world needs right now."
Sort of the way Chicago needs a breakout tech success.
READ MORE AND DISCUSS
Show less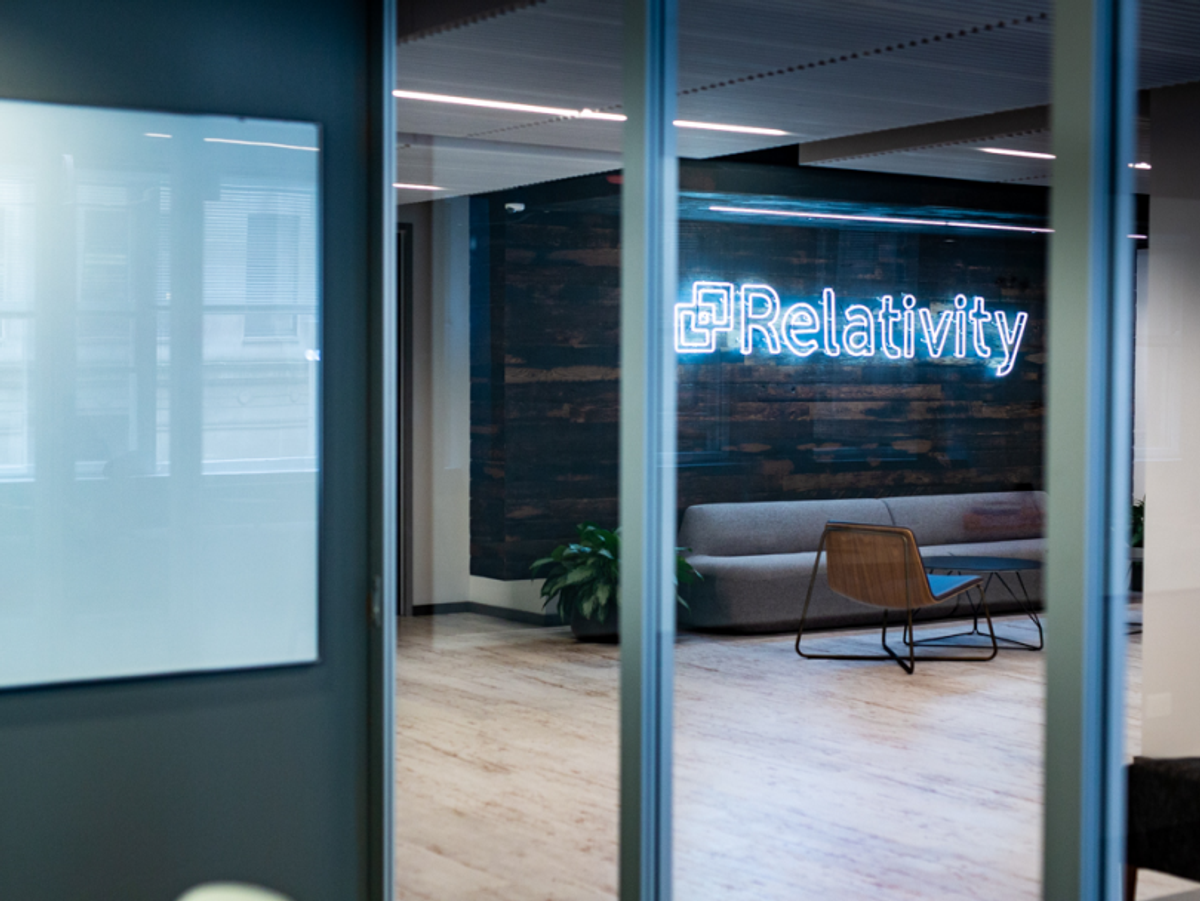 Relativity
Below is an article originally written by Gordon Gottsegen at Built In, and published on June 26, 2019. This article is about PowerToFly Partner Relativity. Go to Relativity's page on PowerToFly to see their open positions and learn more.
One of Chicago's biggest tech companies just announced who will take the helm through its next stage of growth.
On Wednesday, Relativity announced that it's bringing in Mike Gamson as its new CEO. Gamson will take on his new role with Relativity starting July 1.
Most recently, Gamson was an executive at LinkedIn, where he led about 5,000 employees across different teams and countries. He worked for LinkedIn from 2007 to 2019, starting as a general manager, then moving on to be VP of sales and then SVP of global solutions. He left the company in February.
But Gamson has also been on the board of Relativity since 2017. The company credits him with helping develop its strategy and advising it on how to address global demand.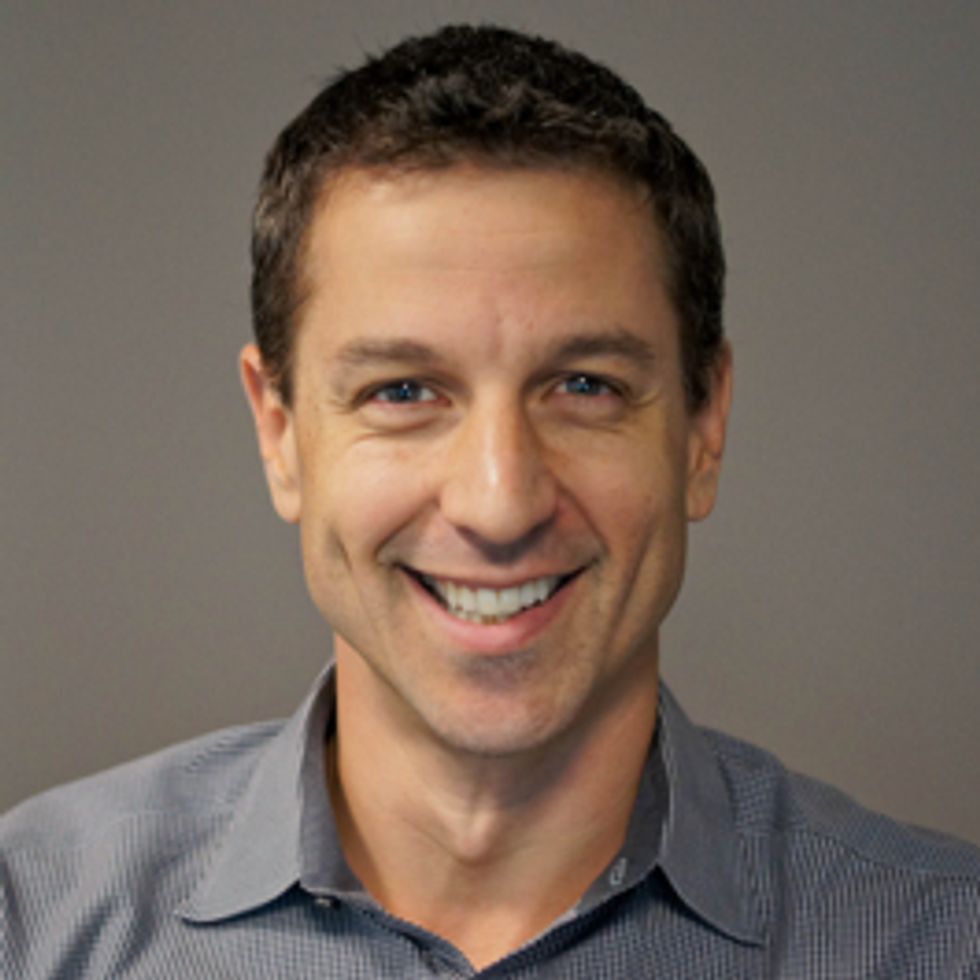 Gamson will take over the role of CEO from Andrew Sieja, who founded Relativity and will continue to serve on Relativity's board of directors as executive chairman. The two have an established relationship from working together on the board.
"Working closely with Andrew and the Relativity team over the past two years has given me the unique opportunity to get to know the company's business and team extremely well," Gamson said in a statement. "I couldn't be any more excited for the future of the company and the opportunity I have to help move Relativity ahead to its next phase of growth."
Relativity creates e-discovery software, which is used to find information during legal proceedings like litigation or investigations. Relativity's platform is used by over 180,000 legal professionals and organizations ranging from Fortune 100 companies, top American law firms and the U.S. Department of Justice.
Founded in 2001 as a software consultancy, Relativity started development of its e-discovery platform in 2004 as an internal tool for an international law firm. The company retained the intellectual property rights for the software, which over time evolved into its core offering.
The company rebranded to Relativity from kCura in 2017 to align its name with that of its flagship product.
Besides being a big deal in the legal world, the company also plays a big role in the Chicago tech scene. With about 750 local employees, it's one of the largest tech companies in Chicago.
What's more: In February, Relativity announced it would hire another 300 people by the end of the year. The new hires will likely put Relativity over the 1,000-employee mark.
Beyond its impact on the tech scene, Relativity has also put an emphasis on its role in the city more broadly. It has a philanthropy branch, Relativity Gives, which has donated millions of dollars to Chicago schools over the years.
"It is a tremendous honor to continue my career as CEO of Relativity," Gamson said in a statement. "I look forward to partnering with our employees and our industry to fulfill Relativity's mission."
READ MORE AND DISCUSS
Show less
Loading...