GET EMAIL UPDATES FROM POWERTOFLY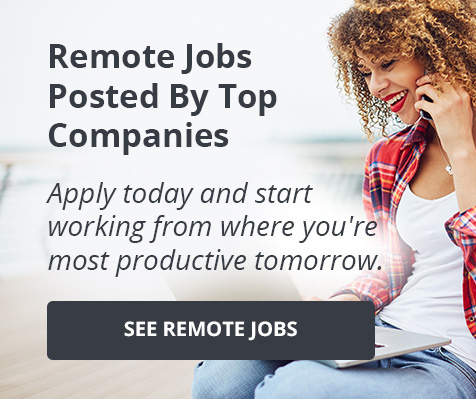 Autodesk, Inc.
On October 16th, PowerToFly hosted our first event with Autodesk, a leader in 3D design, engineering and entertainment software, in San Francisco.
Autodesk is a truly astounding company. From cars to skyscrapers to smartphones to even movie special effects, Autodesk's software makes it all possible. This intimate evening of networking and learning was hosted by PowerToFly's Amanda Bender and featured a diverse and impressive array of speakers from Autodesk.
The night kicked off with a warm welcome address by Queen Denchukwu, Manager, Global Diversity Partnerships and Alliances. Next up, our audience was treated to a special tech talk from Paula Berggren, Senior Exhibit Designer.
Following the evening's tech talk, Amanda moderated a panel discussion featuring several of Autodesk's women leaders including:
The evening wrapped up with some closing remarks by
Andrea Robb,
VP of Talent, Culture, and Diversity plus plenty of more opportunities to network over refreshments.
Here's what one attendee had to say about the event: "I'm really glad I came. I completely altered how I think of Autodesk."
READ MORE AND DISCUSS
Show less
In Person Events
If you are a sales, marketing or people operations professional based in the greater San Francisco area and you'd like to attend this event, please send your name and LinkedIn URL to events@powertofly.com to be considered for an invite.
Do you have lunch plans on December 11th? Join New Relic and PowerToFly at an invite-only lunch & learn for experienced sales, marketing and people operations professionals like yourself. This intimate salon will include a fireside chat featuring New Relic's women leaders plus plenty of time to network over complimentary food and refreshments.
New Relic is a cloud-based platform that gives developers, engineers, operations, and management a clear view of what's happening in today's complex software environments. More than 50% of the Fortune 100 rely on New Relic every day to help them solve their toughest business challenges. Some of New Relics over 17,000 customers include Condé Nast, Adobe, H&R Block, Hearst, REI, Wix, and many, many more.
This intimate gathering will take place on Wednesday, December 11th from 12:00 pm to 1:00 pm at New Relic HQ, located at 188 Spear Street, Suite 1000, San Francisco. PowerToFly will provide a complimentary Lyft code to help you get home after the event.
READ MORE AND DISCUSS
Show less
Intuitive
PowerToFly is lucky enough to partner with some truly amazing companies but sometimes we work with an organization that is not only changing but truly saving people's lives. One such company is Intuitive, maker of the da Vinci surgical system. Intuitive truly is the pioneer and a global leader in robotic-assisted, minimally invasive care and it was fantastic to hear directly from the women tech leaders and allies who make this all possible.
Hosted by PowerToFly's Amanda Bender, our impressive lineup of speakers from Intuitive included:
Catherine delivered the evening's keynote address, entitled "Surgery's Past, Present & Robotic Future" and guests had a chance to sign up for a future demo to see the groundbreaking robot in person. Our attendees, also had a chance to take advantage of a fun photo booth while they networked over refreshments.
READ MORE AND DISCUSS
Show less
Intuitive
If you are interested in attending this event, please email events@powertofly.com to be considered for an invite.
PowerToFly, a women-run startup that works with companies to identify skilled professionals they'd like to network with, has partnered with Intuitive, maker of the da Vinci Surgical System. As the pioneer and a global leader in robotic-assisted, minimally invasive care, Intuitive is pleased to host an invite-only evening of networking, tech talks, and a panel discussion with their women leaders in tech and allies. Can you join us?
Intuitive's tech leaders will be sharing their favorite projects, diving into their career journeys, answering audience questions, and discussing how they use ingenuity and intelligent technology to expand the potential of physicians to heal without constraints.
READ MORE AND DISCUSS
Show less
Checkr
PowerToFly was back in our "home away from home" of San Francisco (as a remote company, everywhere is kind of home) to present our fourth (!!!) event with a truly extraordinary company: Checkr.
If you're not familiar with Checkr, they're the leading background check company using artificial intelligence and machine learning to make hiring more inclusive and efficient. They work with an impressive roster of clients and are continuing to grow. If you're curious, you should check out their website and careers page.
Our September 5th event was hosted by PowerToFly's Jamie Lipiner. Here's what one attendee had to say about the event: "I didn't know about Checkr before this event. I love the panel of speakers. They came across as genuine and thoughtful people—the kind I would enjoy knowing."
The evening included an insightful tech talk by Checkr's Michelle Berry, Software Engineer entitled Zero message loss: Kafka tooling at Checkr. After her tech talk, Michelle joined a panel of Checkr's women tech leaders for a lively discussion and audience Q&A session. Our panelists included:
Adrienne Pajer, Engineering Manager
Holly Bowen, Engineer
Cheryl Mak, Data Analyst
Elena Horner, Product Manager
Checkr is hiring! Visit their
page on PowerToFl
y to learn more about their open roles.
READ MORE AND DISCUSS
Show less
Loading...