GET EMAIL UPDATES FROM POWERTOFLY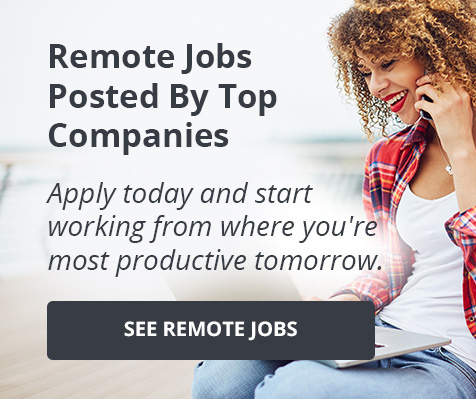 Yelp Inc.
If you are a San Francisco area based tech professional and you would like to attend this event, please email events@powertofly.com with your name and LinkedIn URL to be considered for an invite.

Yelp and PowerToFly are all about connecting people with the larger community. That's why PowerToFly is excited to announce an opportunity to connect YOU with Yelp's women tech leaders and allies at a dynamic evening of tech talks and networking on February 11th.
This unique gathering will be a great opportunity to meet and learn from the women leaders and allies at Yelp that are responsible for building and maintaining a global platform that's home to approximately 171 million cumulative reviews.
This invite-only event will take place on Tuesday, February 11th from 6pm to 8:30pm at Yelp HQ, located at 140 New Montgomery Street, 8th Floor, San Francisco. Closer to the event, PowerToFly will be supplying a Lyft code to help you get home.
New Relic
On December 11th, two of PowerToFly's own sales leaders, Cristina Duke and Amanda Bender, traveled to San Francisco to co-host a lunchtime event with New Relic, a cloud-based platform that gives developers, engineers, operations, and management a clear view of what's happening in today's complex software environments. This event highlighted New Relic's women leaders in sales, technical sales, and marketing and featured an invite-only audience of skilled professionals also in those fields. (By the way, New Relic is hiring in those fields and you can view their open roles HERE.)
The afternoon kicked off with networking over scrumptious small bites and refreshments prior to welcome remarks by Cristina, PowerToFly's Head of Sales and Customer Success. Next up, New Relic's Tracy Williams, Vice President, Global Business Partner Group delivered a brief keynotes address where she dove deeper into New Relic's culture and diversity & inclusion programs.
Next up, Tracy joined an esteemed panel of women leaders throughout New Relic for an intimate fireside chat and audience Q&A. New Relic speakers included:
This special afternoon salon concluded with plenty of more networking time before our guests departed.
Autodesk, Inc.
On October 16th, PowerToFly hosted our first event with Autodesk, a leader in 3D design, engineering and entertainment software, in San Francisco.
Autodesk is a truly astounding company. From cars to skyscrapers to smartphones to even movie special effects, Autodesk's software makes it all possible. This intimate evening of networking and learning was hosted by PowerToFly's Amanda Bender and featured a diverse and impressive array of speakers from Autodesk.
The night kicked off with a warm welcome address by Queen Denchukwu, Manager, Global Diversity Partnerships and Alliances. Next up, our audience was treated to a special tech talk from Paula Berggren, Senior Exhibit Designer.
Following the evening's tech talk, Amanda moderated a panel discussion featuring several of Autodesk's women leaders including:
The evening wrapped up with some closing remarks by
Andrea Robb,
VP of Talent, Culture, and Diversity plus plenty of more opportunities to network over refreshments.
Here's what one attendee had to say about the event: "I'm really glad I came. I completely altered how I think of Autodesk."
In Person Events
If you are a sales, marketing or people operations professional based in the greater San Francisco area and you'd like to attend this event, please send your name and LinkedIn URL to events@powertofly.com to be considered for an invite.
Do you have lunch plans on December 11th? Join New Relic and PowerToFly at an invite-only lunch & learn for experienced sales, marketing and people operations professionals like yourself. This intimate salon will include a fireside chat featuring New Relic's women leaders plus plenty of time to network over complimentary food and refreshments.
New Relic is a cloud-based platform that gives developers, engineers, operations, and management a clear view of what's happening in today's complex software environments. More than 50% of the Fortune 100 rely on New Relic every day to help them solve their toughest business challenges. Some of New Relics over 17,000 customers include Condé Nast, Adobe, H&R Block, Hearst, REI, Wix, and many, many more.
This intimate gathering will take place on Wednesday, December 11th from 12:00 pm to 1:00 pm at New Relic HQ, located at 188 Spear Street, Suite 1000, San Francisco. PowerToFly will provide a complimentary Lyft code to help you get home after the event.
Mindbody
On July 11th, PowerToFly partnered with MINDBODY on our third event together. This particular gathering for women in tech took place in in the San Francisco HQ of Frederick for MINDBODY and featured a product demo, tech talk and, of course, plenty of opportunities for our guests to network with MINDBODY leaders and each other.
Loading...