GET EMAIL UPDATES FROM POWERTOFLY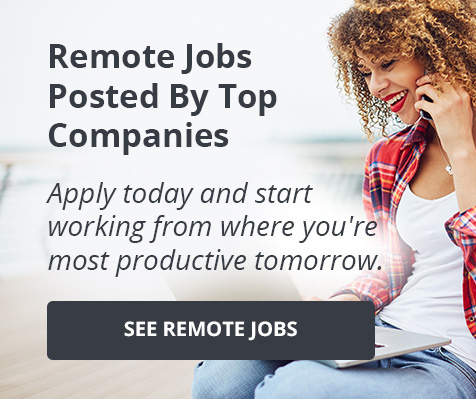 Skedulo
💎Did you know that you can actually make use of the impostor syndrome as your superpower? Mind-blowing, huh? Watch this video to the end to learn some key tips!
📼 The impostor syndrome might actually be a good thing - such as your superpower. Listen to these takes by Jen Elkow, director of product management at Skedulo, who is kind enough to show her own vulnerabilities with some tips that she wishes she'd known earlier in her career.
📼 Using The Impostor Syndrome As Your Superpower - Tip #1: So first of all, imposter syndrome is a good thing, and you shouldn't let it stop you. In fact, consider that if you're doing something new, stretching yourself, and learning and growing, you're in a position where you're doing things for the very first time. As Jen says: that feeling of impostor syndrome, lean into that- the feeling itself means that you are actually on the right path! Maybe you're new to tech, and you're feeling this impostor syndrome because you're comparing yourself to other people who might have more time in the industry than you. But that's okay! Really, what's important is that you persevere and continue.
📼 Using The Impostor Syndrome As Your Superpower - Tip #2: The core of Jane's insight is to actually reframe impostor syndrome into a superpower. Remember this: nobody has your experience. Nobody has your unique point of view, your history, your industry knowledge, and the whole rich collection of experiences that you can bring to the table. Nobody has that except for you! So when you think about this, what is your unique perspective that you're able to bring? What is your unique worldview, your history, your passions that you're bringing to the table?
Using The Impostor Syndrome As Your Superpower - Tip #3
Jen's last tip is if you have a question you're dreading to ask, don't hesitate to ask it anyway. Take five seconds of courage to bring it up. This is where Jen feels impostor syndrome the most, when having a question, and in particular when being in front of a large group of people. But actually what she's come to appreciate is that other people likely have the same question. And by asking it, everyone is able to have a better understanding of the situation around them. So ask anyways!
🧑💼 Are you interested in joining Skedulo? They have open positions! To learn more, click here.
Get to Know Jen
Jen is drawn to product management where the job is never done, rather (hopefully) a little bit better with each release. Success has come by constantly asking "What is it for?" and "Who is it for?" to understand what problems to solve and why it's worth solving them now. She has loved breaking down complex problems users are facing to find simple solutions and now enjoys enabling a team of Product Managers within their squads to do the same. She has been fortunate to manage product development through all product life cycles from exploration and ideation through to sunset and replacing products. She loves working through the ongoing adjustment for product development and strategy to take a product from early adopters, past the chasm, and beyond while scaling. Working within small-scale startups to large multi-national companies, always within a growth opportunity, has provided many lessons across multiple industries. If you are interested in a career at Skedulo, you can connect with Jen Elkow on LinkedIn. Don't forget to mention this video!
More About Skedulo
Skedulo is on a mission to support the 2.7 billion people in the world–and the companies that employ them–who do not work at a desk every day. Their global teams are collaborative, ambitious, innovative, and passionate about helping their customers to realize their fullest potential by enabling their mobile workforces. Skedulo's leading Deskless Productivity Cloud solution powered by AI and machine learning empowers organizations to manage, engage and analyze their deskless workforce, supporting the 80% of global workers who don't work in a traditional office setting. Skedulo's platform helps enterprises intelligently manage, schedule, dispatch, and support deskless workers on the go, whether they are in fixed location facilities or mobile field workers on the frontline.
READ MORE AND DISCUSS
Show less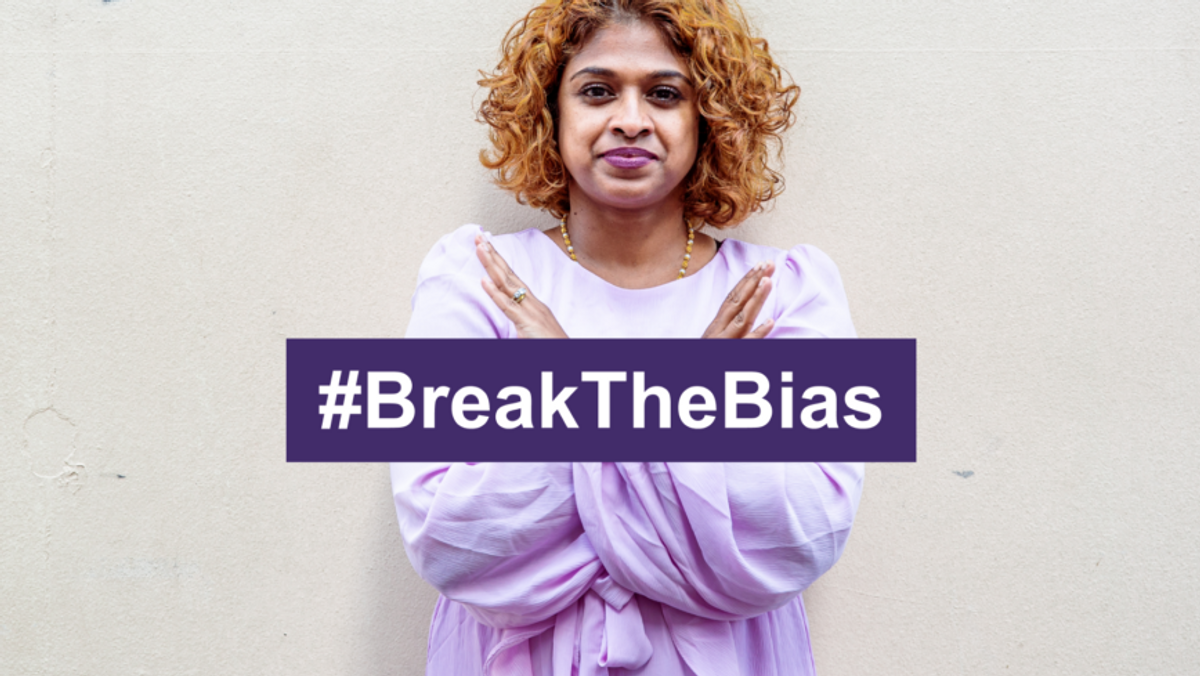 Skedulo
Below is an article originally written by Silvia Zhang, and published on March 2, 2022. Go to Skedulo's company page on PowerToFly to see their open positions and learn more.
International Women's Day (IWD) is just around the corner and we're very excited to be honoring and celebrating this day.
We recognize that tech has traditionally been a male-dominated industry, and see this as a chance to have honest conversations with the inspiring women who work at Skedulo and have built a successful career in tech.
This year's IWD global theme is #BreakTheBias, and we have several internal and external initiatives to drive awareness and discussion. This is an opportune time to talk about unconscious biases and ask, "How can we break gender bias?" Here are a few ways we will do this over the coming week, as we prepare to celebrate International Women's Day on March 8.
Celebrating International Women's Day through committing to Break the Bias
We are interviewing women from all walks of life, in countries around the world who work at Skedulo.
Our goal is to find out about their experience building a career in the tech world, their role models, challenges, inspiration, advice to other women who are entering a male-dominated industry, and what International Women's Day means to them.
#BreakTheBias - Pamela Rausis @ Skedulo
Learn everything you can about the industry. You got to know it better than the people around you. And trust that. Trust what makes you different is good.
Pamela Rausis. Global Project Enablement Manager - San Francisco
#BreakTheBias - Uyen Nguyen @ Skedulo
Be respectful, supportive, and stand up for women in your home, society, and your workplace. And be mindful about unconscious biases that you may have that limit women to live to their fullest


Uyen Nguyen. Technical Product Manager - Ho Chi Minh
#BreakTheBias - Laura Przybek @ Skedulo
It's the opportunity. It's giving them the space and giving them the time to do it. I think in the workplace, a lot of things will fall onto men and there's a lot of room to actually consider women who are in that position as well.
Laura Przybek. Director of Marketing - London
#BreakTheBias - Jeanne Mariani @ Skedulo
Bring your gifts and talents and be confident. So many times I hear women apologizing for themselves or second guessing themselves. Learn and grow all you can to better understand how to navigate that world and make an impact.
Jeanne Mariani. EVP of Finance - San Francisco
#BreakTheBias - Hannah Jessop @ Skedulo
I met challenges head on, and that provided me with an incredible opportunity to make a positive impact in any situation.
Hannah Jessop. Project Manager - Brisbane
Panel Discussion
On March 8, we will hold a panel event to showcase the contributions and achievements of several women at Skedulo. Discussions will also focus on this year's theme of #BreakTheBias, so we can understand the panelist's perspective on how bias presents itself and what can be done to remove it.
Our CEO Matt Fairhurst, who is an active supporter of empowering women to enter and succeed in tech roles, will kick off the event.
Continuing the conversation
As well as our internal #BreakTheBias commitment, we will be sharing our experiences and thoughts on social media to elevate International Women's Day and raise awareness for this year's theme.
It's a day that aligns closely with Skedulo Heart and our values, and connects with other initiatives we have engaged in over the years including UNIQ You and the Deloitte & Salesforce Talent Alliance Digital Compass program.
All of us have an opportunity to help close the gender equality gap. I hope you will join me during International Women's Day in acknowledging the achievements of women and engaging in conversations which challenge gender bias and stereotypes.
READ MORE AND DISCUSS
Show less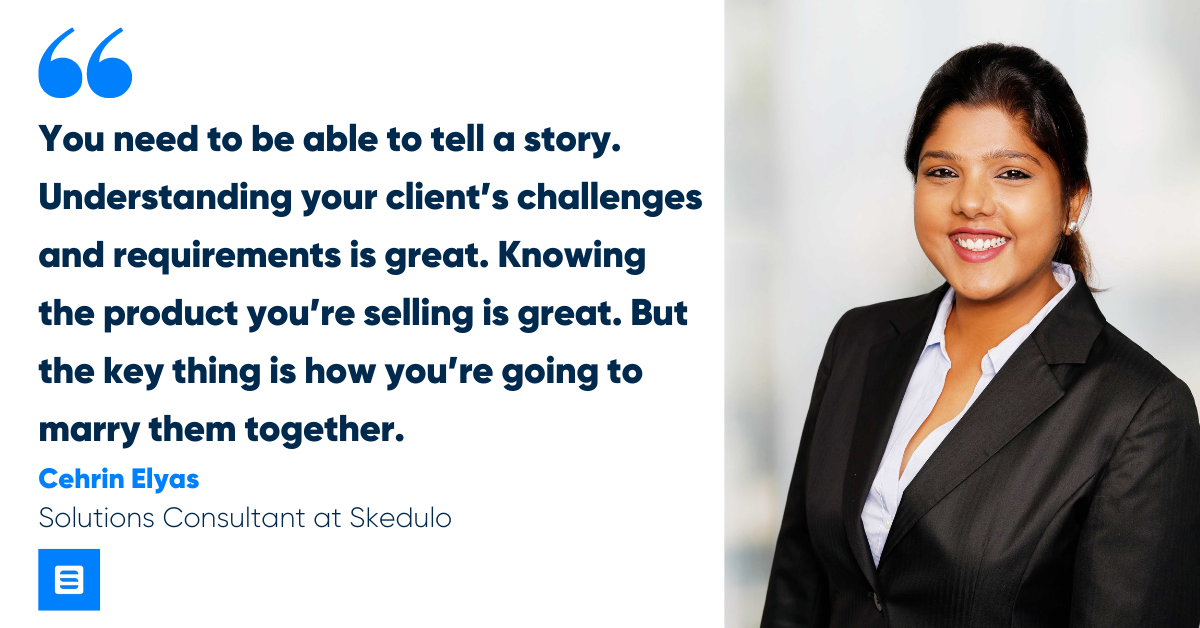 Skedulo
Cehrin Elyas spends a few hours each week with the imaginary characters she's dreamed up. One of them is Donald, a 55-year-old man with dementia. Another is Mia, a support worker who cares for people like Donald and regularly takes him to get coffee or lunch.
Cehrin works in pre-sales at scheduling platform Skedulo, and Donald and Mia are two of the personas she's built to help her understand her prospective clients. "I think of them like movie characters," she says. "I put in lots of data relevant to the industries I'm pitching."
If you're unfamiliar with what someone who works in pre-sales needs to be like—aside from a burgeoning screenwriter—Cehrin's got a 30-second elevator pitch that sums it up:
"You just need to be an out-of-the-box thinker, a problem solver, and a good storyteller. You need to be confident and curious and have the thirst to learn more. The other things will follow," she says. "You don't have to be technical. You can always learn that."
The India-born, Australia-based Solutions Consultant sat down with us to unpack more about the field and what she loves about it.
The Art and the Science
Cehrin studied chemistry in college, earning both a bachelor's and a master's in the field. "I was interested in knowing what happened in the world around me," she explains.
But she stopped short of getting a PhD because she realized she needed more interpersonal engagement.
"I had a light bulb moment where I felt I'm not meant to be confined within four walls, talking to chemicals," she says, smiling. "I'm not that person. I needed to be around people. So I shifted my career path and I started again from scratch."
Cehrin had been a leader in AIESEC, an international student organization, while in college, and had experience building a team. She applied for a role at a call center as a team lead, where that experience translated quite well, and later took a job at a SaaS company where she was in charge of communicating with clients after they'd purchased the product.
"It was post-sales, but it wasn't advertised like that," she says. In that role, she ran workshops, taking just-onboarded clients through the product's capabilities.
When she came across a posting for a pre-sales role at Skedulo on LinkedIn, she was intrigued by the opportunity—and Skedulo's work to support billions of deskless workers, including care workers and other healthcare professionals. Cehrin is especially passionate about work that impacts the disability sector.
"I enjoy working in that space; I understand the lingo, and I understand what goes on in real life, because I have friends and family who have encountered disabilities, or who work as carers," says Cehrin.
"Solving problems for [care workers], making their life easier, is great work," she says.
She applied and went through an interview process that included a role-play pre-sales presentation, which Cehrin enjoyed, and she got an offer.
Now, with some experience under her belt in an official pre-sales role, Cehrin can look back and see the connections between her original field of study and her day-to-day work.
"I come from a science background," she says. "I know how to research my work. If you don't know something in pre-sales, you go and look for it. That's one thing I take from my degree that helps me every day: the research mentality."
That being said, she's certainly learning the importance of staying adaptable. "Sometimes you write a protocol to run an experiment. You know that if you follow it, these are the results you're going to get. In pre-sales, you can apply the same methodology, but you need to tweak it a little bit. You need to add in your own flavor, otherwise it doesn't work."
A Week in the Life—and the Skills That Support It
In any given week, Cehrin's activities include:
Doing 3-4 demos for prospects
Meeting with the 4 salespeople she supports to better understand their expectations and needs
Researching and updating her personas
Staying up-to-date on Skedulo's products via release logs, newsletters, and other updates
Across the board, she relies on her ability to be a good storyteller.
"You need to be able to make decisions on the spot. You need to have the presence of mind and the independence to work, because no one's going to tell you what to do," she says. "And you need to be able to tell a story. Understanding your client's challenges and requirements is great. Knowing the product you're selling is great. But the key thing is how you're going to marry them together. It's the art of telling the story in a way they'll remember and that has an impact on them."
That storytelling focus is why she thinks you can build technical expertise on the job in pre-sales. "If you're worried about having a degree or a diploma or a certificate, don't be," she says. "I'm not technical at all, but I'm still in this space and flourishing. Experience is more valuable."
For those brand-new to pre-sales, Cehrin suggests getting some baseline familiarity by listening to the podcasts produced by The Pre-Sales Collective.
"It's very experienced pre-sales people coming and talking about how they went about handling a prospect, what were the challenges, and tips and tricks for pre-sales people in that space to implement in their work," she says. "If you have the attitude to learn and be curious, you can be in this space."
At the end of the day, what Cehrin most enjoys about her work is her ability to lean on all of her skills to bring people together. "I get to be the advisor, which I love," she says. "The clients come to you, your salespersons are counting on you, and you're driving the solution that's best for them and for the client, making sure everyone's happy. You just get all the attention!"
If working at Skedulo appeals to you, check out their open roles!
READ MORE AND DISCUSS
Show less
Loading...