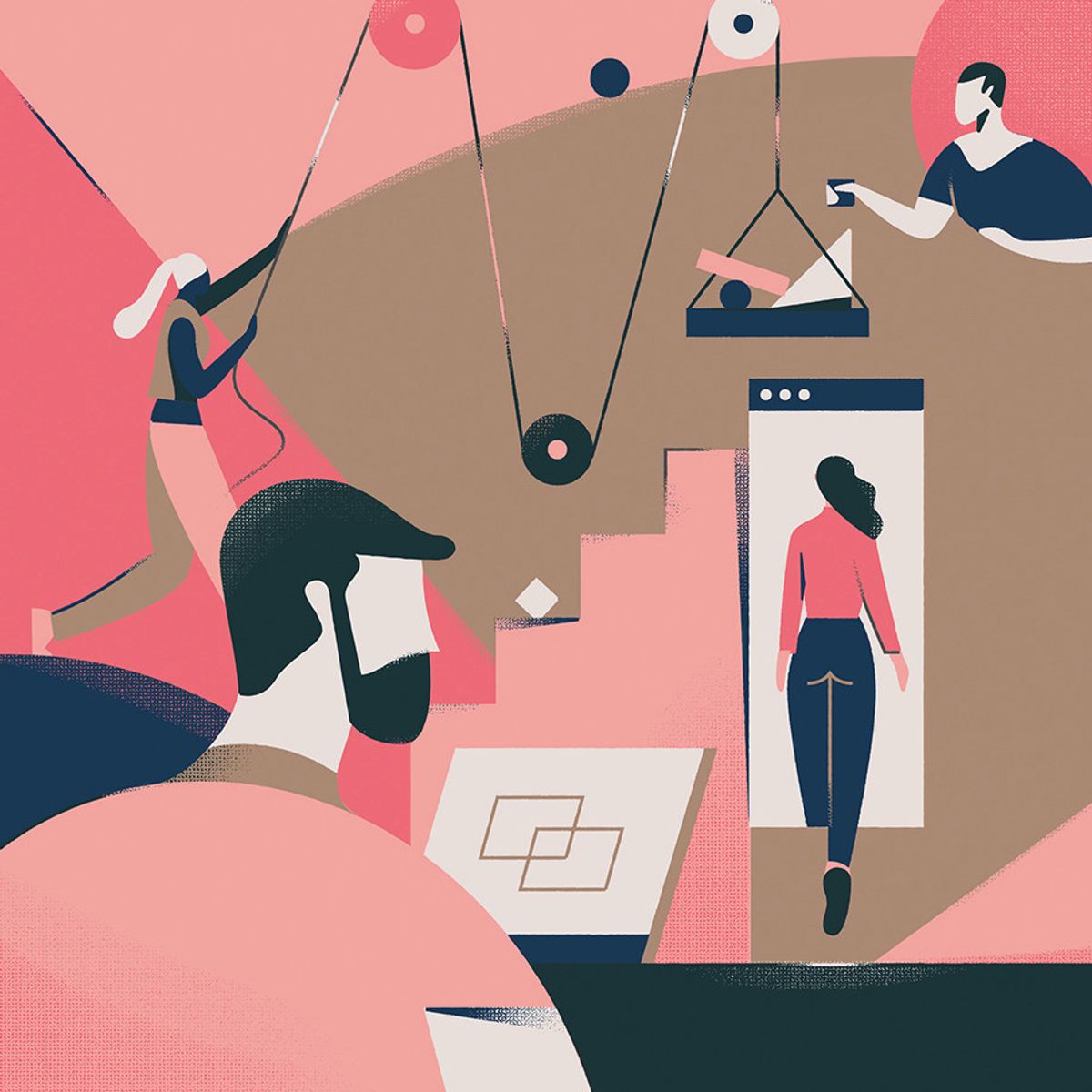 Slack Technologies, LLC, a Salesforce company
Research by Deloitte's Center for the Edge reveals that culture, not process, will drive organizations in the future
We've been consumed by the notion that efficiency is the way to generate value for a very long time," says Andrew de Maar, Head of Research and Strategy at Deloitte's Center for the Edge.
According to de Maar and his team's research, leaders are so consumed with process and productivity, they often miss out on championing a much more critical component of long-term success: people.
Technology can be helpful to improving a work group's performance, but it's not the only answer. Ultimately, it's the practices of the people and the way they work, and how they come together to do that work that can either foster a piece of technology's potential or extinguish it.
Andrew de Maar, Head of Research and Strategy at Deloitte
Through the research process, de Maar saw that when people are part of the equation, leaders tend to focus their attention on talent acquisition and talent retention — but very few leaders are focused on how they can develop the people that they have as quickly as possible while they have them. That requires a different approach, one that recognizes that people will gravitate towards the organizations and environments that position them to learn and grow faster than they can anywhere else.
To accelerate the performance of an organization and its people, de Maar advocates that leaders shift their focus away from scalable efficiency — that's what machines and automations are for — towards building systems and fostering work practices where diverse people and perspectives are encouraged to come together around new data, unearth different ways of addressing issues and, more importantly, capitalize on new opportunities. De Maar calls this model "scalable learning".
Here are a few suggestions de Maar has for leaders interested in making the most of the frontline teams in their organization and helping them get better, faster.
"Too much allegiance to process can make even the most high-performing teams more passive over time as they continue to do what works and overlook what doesn't," de Maar says. "Questions shake things up. They force people to consider ideas with more nuance and to actually engage with each other."

Encourage work to lead with questions
De Maar posits that an ideal team, defined in the research as a workgroup, is anywhere between three and 15 people, but what matters more than size is how people come together around their work.
"Too much allegiance to process can make even the most high-performing teams more passive over time as they continue to do what works and overlook what doesn't," de Maar says. "Questions shake things up. They force people to consider ideas with more nuance and to actually engage with each other."
Giving more prominence to questions also leads to more trust and collaboration. "It's a sign of vulnerability," de Maar adds. "You're saying, 'I don't know what the answer is, so let's figure it out.'"
Embrace friction
Questions bring differing perspectives to light, which may cause some friction between team members. But even though it might feel uncomfortable, de Maar stresses that leaders and managers need to encourage and draw out friction as it can be an antidote to complacency
"It's ironic that a lot of organizations put so much emphasis on diversity, but then almost systematically neglect to make the best use of that diversity," says de Maar. "Differences in background experience and opinion can lead to fresh insights and perspectives that can directly affect how a product is made, how it's brought to market, and how it's received by customers."
Make reflection a requirement
In a time of mounting performance pressure, there is, understandably, a growing focus on the need to move quickly and respond to new opportunities and challenges as they arise.
But the challenge with many modern methodologies is that they tend to support a very short-term focus (execution) and, as a result, can drive leaders to lose sight of the lessons and daily practices that allow workgroups to turn insights into ingenuity more frequently in the future.
"A lot of leaders are inclined to do more, faster, rather than pausing to gauge whether they can be doing entirely different things than what they've been doing," says de Maar.
So, although it may feel counterintuitive, de Maar advises that teams and their leaders avoid this pitfall by making time to pause and reflect on the work they're doing, and how much value it's actually bringing, then allowing teams to get creative about how they're going to drive better results over the long-term.
What comes of valuing people and practices over process
While technological advancements and automations support organizations in becoming more efficient, a more pertinent factor affecting an organization's success in the future will be their work practices and the culture they create.
"When you're more focused on solving things that you haven't encountered or done before, then you're shifting the conversation from cost-savings and efficiency to value creation," says de Maar. "And when you're focused on creating new value, a lot of opinions and perspectives come into play, which means your potential for performance improvement constantly increases as time goes on. That's the kind of messy work that humans are fundamentally better at than machines."
READ MORE AND DISCUSS
Show less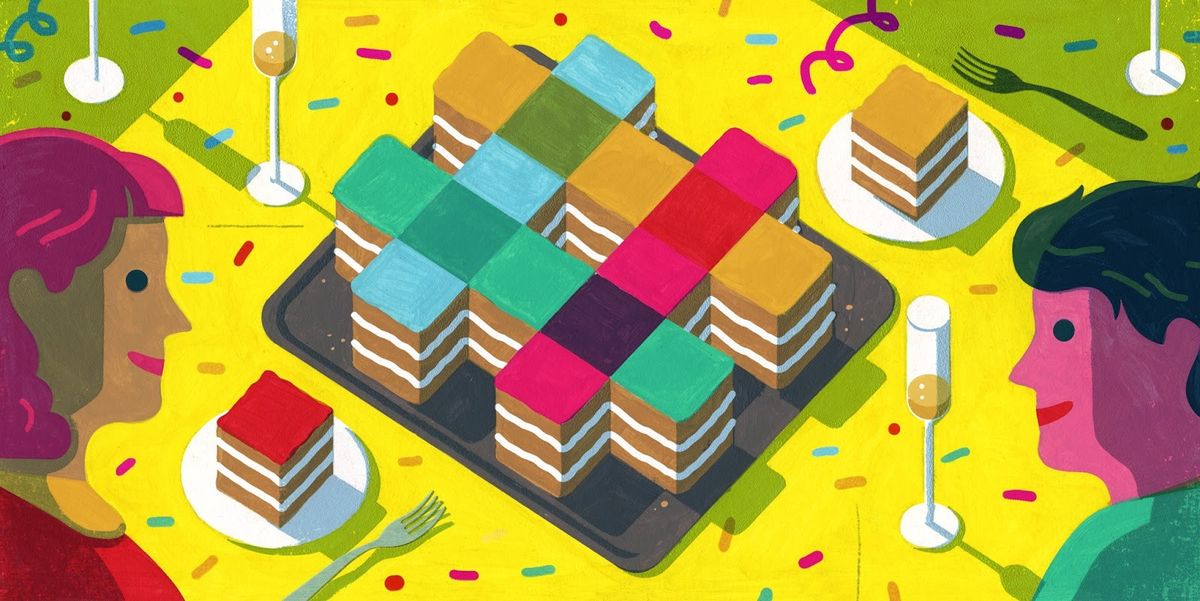 Slack Technologies, LLC, a Salesforce company
How to use channels, messages and emoji to keep a positive-vibes culture going
Below is an article originally written by Matt Haughey of PowerToFly Partner Slack, and published via Medium on May 25th, 2018. Go to Slack's page on PowerToFly to see their open positions and learn more.
If your team works together in Slack, chances are you've also used it to acknowledge teammates for personal or professional wins and milestones.
On Slack's own company team, we've done a lot of little things to make celebrations and getting to know each other part of the work we do every day in Slack.
Here are a few ideas for using Slack to support those hi-theres and way-to-goes that help a positive company culture thrive.
Kudos to all
Our #kudos channel began as a place for people to post a special thanks to any employee who went the extra mile for them. Giving out a kudos is something people reserve for the truly special moments, and as an employee, getting a surprise mention in #kudos feels terrific.
We eventually automated it with our own custom internal bot running as a slash command, so that every weekday, all the previous day's collected kudos shout-outs are broadcast into a wider channel (#yay)as a single morning message.
Reppin' the #yay area
A lot happens in the #yaychannel in Slack's team. On everyone's first day working at Slack, people introduce themselves with a paragraph about who they are, what they've worked on, and what they like to do for fun. Typically at least a dozen emoji are involved.
People then jump in with reactions to welcome them to the team, and threads open as coworkers suggest additional channels they should join based on their hobbies. Managers often introduce their new hires as well, explaining what they'll be working on.
We also announce birthdays and workplace anniversaries in #yay — it's a constant stream of welcoming news.
Put it on the big board
Even if you work for the same company, the work of people in other departments may seem mysterious to you. So we look for ways to give company-wide visibility to teams and their big wins.
For example, we spotlight our sales team using the obviously named #saleschannel. This feed only contains one kind of message: when a big deal is closed, the lead person posts a message announcing the size of the deal, who helped secure the deal, and any additional details.
As a complete outsider to the sales wing of the company, it's a great insight into the fruits of their labor, especially when the channel is a steady stream of great news.
The company megaphone
Slack's main #general channel was long ago renamed to #announcements-global and remains low-traffic, but vitally important. Posts are restricted to a weekly update every Friday from our head of internal communications, along with occasional notes from the CEO or other leaders.
The weekly update brings together the very top news from across the company, and serves as a sort of virtual newspaper about what's going on. Each week, the announcement highlights major deals, notable press mentions, employees who won awards, and more.
Bots keep the party going
In Slack's app directory, you can find several bots that support culture and team bonding.
Lunchtrain, which our team at Slack initially built for internal use, is a perfect way to say "Hey everyone — at 12:15, I'm headed out to my favorite Thai restaurant, anyone want to come along?" It'll post a message to a channel and anyone can click to join. The bot will even DM everybody a reminder to get up and head out when the time draws near.
The app works wonders inside Slack's offices, but also became a killer app at a coworking space I once shared. I met loads of people during building-wide lunch runs all coordinated in Lunchtrain.
HeyTaco and Growbot are bots similar to Slack's #kudos bot. Both HeyTaco and Growbot let you share thanks for a job well done by your colleagues, and not only posts them to a channel, they also keep a running tally of the people earning the most points on a company leaderboard.
Donut is a bot that focuses on team introductions. Say you work at a large company and interact with a couple dozen people, but still have hundreds of other coworkers you've never met. Donut creates random pairs of people and invites them to share coffee (or tea, or lunch, or donuts) together. It's a great way to get to know a stranger and find out what working in a completely different wing of the company is like.
There are a lot of ways to recognize and support the good work of others in a company, and there are many options for highlighting and publicizing good news in your own Slack team.
Got any other ideas of how your company fosters a good culture in Slack? Let us know by tweeting us @SlackHQ.
READ MORE AND DISCUSS
Show less
Loading...