GET EMAIL UPDATES FROM POWERTOFLY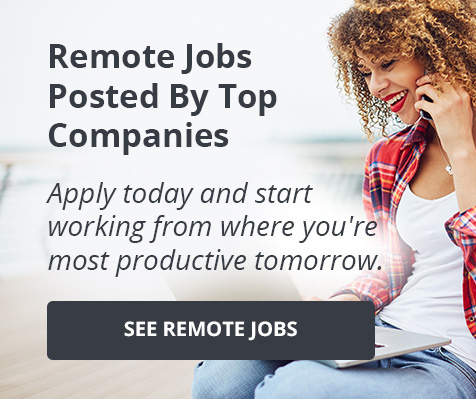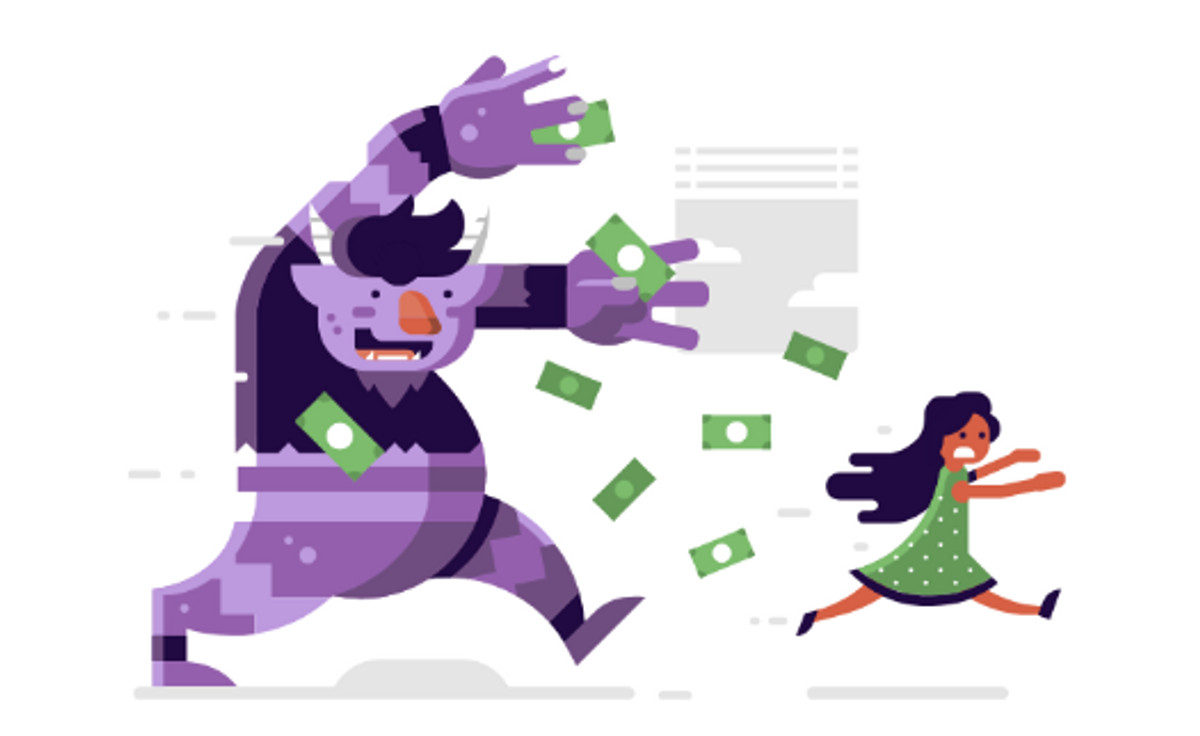 DuckDuckGo
Meet Lily Rouff- Social Strategist at DuckDuckGo
Lily Rouff is a social media strategist at DuckDuckGo, a search engine that doesn't track you. A feature that's been amplified in the wake of the Facebook and Cambridge Analytica scandal.. Lily, who was hired by DuckDuckGo through PowerToFly, took time to talk to us about how DuckDuckGo's fully remote team is working to block trackers and increase encryption protection so your information stays yours.
Visit DuckDuckGo's page on PowerToFly and click "follow" to receive updates about the company, including current and future open roles.
Tell Us More About What A Social Strategist Does At DuckDuckGo?
As a Social Media Strategist at DuckDuckGo, I'm part of the User Insights team. For employees, DuckDuckGo is a project-based company, so everyone has the ability to work on multiple projects under a spectrum of topics as long as they work toward the overarching goal. The main goal in my work is to raise brand awareness. Currently I am running the Twitter account (alongside my colleague Daniel Davis) and experimenting with new social platforms for our brand.
You were hired off of PowerToFly and this was a completely new position for DuckDuckGo. Can you tell us a little bit more about this journey and in particular, your experience working with PowerToFly?
I created a profile with PowerToFly because a female-focused platform appealed to me. It was very simple to create one, and from there I was able to sort through job listings. The hiring process with DuckDuckGo was one of the most transparent and challenging (but in a good way) hiring processes I've experienced in my career. I could see that the company values of trust and questioning assumptions were important in all aspects of the brand, even hiring new employees. I really appreciated that (and still do)!
The team at DuckDuckGo is entirely remote as is PowerToFly. As someone new to working remotely what has been the biggest surprise you've encountered?
Yes, we are a fully distributed team. My advisor is located in Japan and our other social media strategist is in Detroit. I love that everyone is all over the world. I think the biggest surprise about remote work is the transparency. Everything we do is in an online project management system, so you can jump into anyone's project at any time and watch the progress. I come from a culture of closed doors in the workplace; this is a very welcome change.
Working remotely can sometimes bring on challenges involving work-life balance as you can find yourself never really "off the clock". How do you maintain a strong work-life balance and what does DuckDuckGo do to help you achieve this?
DuckDuckGo has several processes in place for work-life balance. I've been living in Baja, Mexico since I started working here and I unfortunately came down with a bad bout of food poisoning one weekday. Not only was I met with empathy and understanding when I took the day off, but my advisor made sure that I was resting while I was sick.
Some people say that clear communication can be a struggle when working remotely. What do you think?
I would say the opposite. I've found that being remote ensures that everyone communicates more frequently and clearly. You have to. At DuckDuckGo, not only are all projects transparent, we have weekly 1-1s as well as a weekly all hands, objective, and team meetings where every project manager provides a robust weekly update on their project.
DuckDuckGo is the "search engine that doesn't track you." In light of the recent Facebook scandal, what have you been hearing from users in regards to their Internet privacy and what role can DuckDuckGo play in that?
DuckDuckGo was already ahead of this scandal, informing users of the risks associated with using Google and Facebook, and how to replace those services in your life. We recently ran a study on how the scandal has impacted people's views of Facebook. You can read that here. In addition to being the search engine that doesn't track you, in late January DuckDuckGo released an app and an extension that offer a full suite of Privacy Essentials. This includes tracker blockers, a Privacy Grade, increased encryption protection, and of course, private search. Hopefully we can educate people, and provide them with tools, so that they become proactive instead of reactive when it comes to online privacy.
Social media has changed so much in the past few years and as I mentioned above, it can sometimes (deservingly) get a bad rap. What is your (and DuckDuckGo's) philosophy around social media and how would you like to see social media evolve in the future?
Hopefully social media can evolve to a place where targeted ads and trackers do not lead companies to abuse their users' private information and data; where instead of pushing for revenue, social media fosters and nourishes real community and conversation in a safe space.
Visit DuckDuckGo's page on PowerToFly and click "follow" to receive updates about the company, including current and future open roles.
READ MORE AND DISCUSS
Show less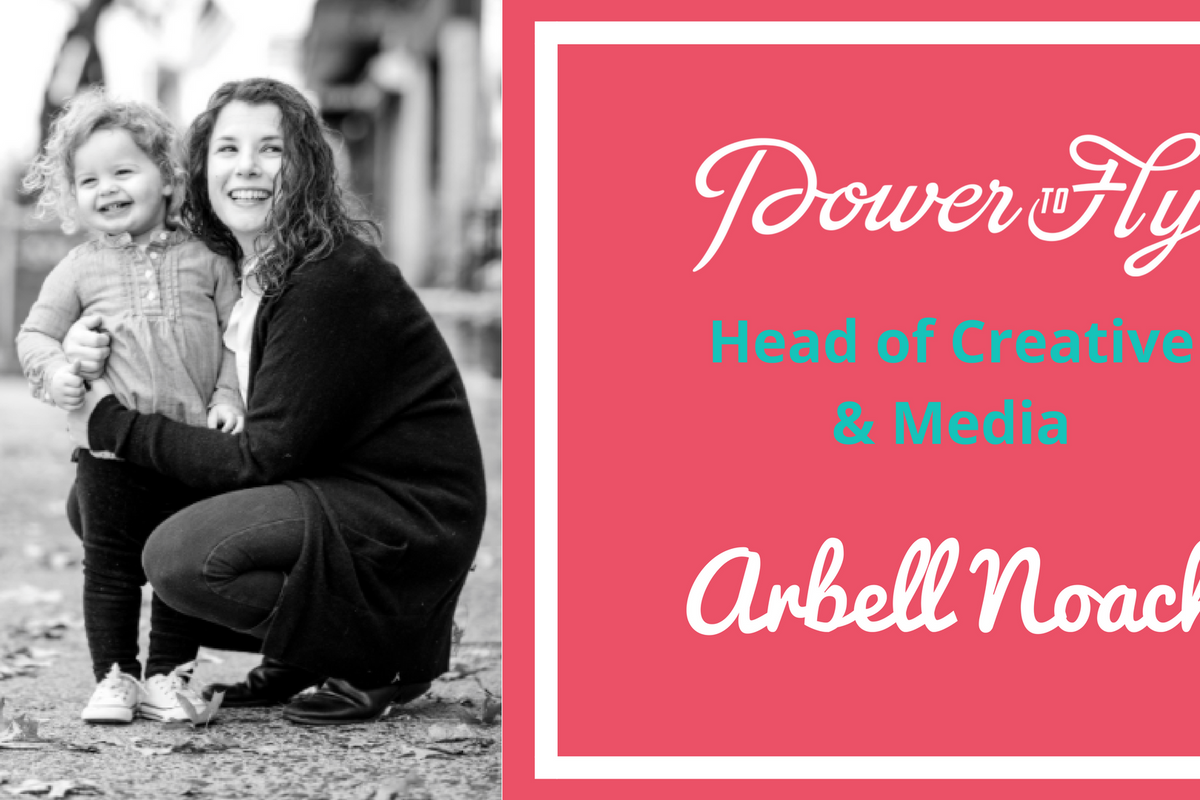 Women at Work
As you may know, February is Mentor Month at PowerToFly, and we're celebrating by connecting you with the mentor of your dreams on Networks! While we're busy matching, we wanted to chat with some of our team-members to not only get to know them a little better, but give them a chance to share their experiences as a mentor or mentee and offer up some advice on how they've tackled various roadblocks in their careers and what's made them the successful women they are today!
Today we're featuring Arbell, who is the Head of Creative & Media here at PowerToFly! She has 14 years of experience in publicity, social media and content marketing. Arbell previously worked in the music industry where she honed her content creation and dissemination strategies for artists such as Barbra Streisand, Bob Dylan and Bruce Springsteen, before moving into branded content innovation for companies like Samsung, JPMorgan Chase and Michelin (she's a busy woman!) Make sure to connect with her on Networks and ask any questions you may have!

Q: Have you ever had a mentor or mentee that's made a significant impact on your career and why?
A: I've been incredibly fortunate to have had both and have found I've much to learn from mentors and mentees alike. While I've had numerous people influence me throughout my career significantly, my former boss from Columbia Records, Glenn Frese, always stands out in my mind. He once told me, "Be a good person and do good work, and good things will come." 10 years later, it's still my core philosophy, and I strive to pass it on to others.
Q: What makes a good mentor/ mentee?
A: Someone who believes in you unconditionally, but can still (and will) deliver the hard truths. They'll tell you when you've done well or done poorly.
Q: What's one piece of advice you'd give to someone looking to start a career in content marketing/ social strategy?
A: You have to love it. You have to have passion. Don't do it because you want to be insta-famous or because you want to hang out on Snapchat all day. There's a lot of effort and strategy that goes into this business, so be prepared for long hours and hard work. Much of it can be fun and exciting, but if you don't love taking things apart and putting them back together on an intellectual level, then this business isn't right for you.
Also: just because you posted something on Facebook that one time or you know how to use Twitter, that doesn't make you a skilled social marketer. This is a real profession. That's akin to saying you accurately put on a bandage once, so therefore, you can practice medicine.
Q: We all know how much you love Facebook- but if you were to run the campaign of your dreams, what platform would it be on and why?
A: You already answered the question! The reason why is that Facebook has the most robust and accurate targeting available of any platform, and is built in a logical fashion. It really depends on what your objective is, but since Facebook is the originator in terms of paid social, and since it is still so relatively new, Facebook continues to have a leg up. Their profits don't lie.
Q: As a working mom, what's the biggest challenge you've faced in your career?
A: I've been extremely lucky that I've worked for companies and individuals who have been understanding and open to me being an involved parent. But even still, spending long hours away from a young child is incredibly difficult. Working remotely has allowed me more flexibility to be family-focused while still career-oriented - the best of both worlds.
Q: What tips do you have for other working moms looking to recharge their careers?
A: Be patient to find the right situation for you and your family. Motherhood makes you re-evaluate what you want out of your career, even out of your life. No job is one-size-fits-all. Take your time to weigh scenarios and decide what's important for you to make you happy - then go after what makes you happy.
Q: What motivates you to come to work every day?
A: Knowing that what I do effects the greater good. I loved working in music and for brands, but at a certain point, I wanted to lend my talents to something I believed in. Being a woman, and a mother, I've been enmeshed in so many different workplace scenarios governed by being a woman and a mother, for better or worse. And the stories I've heard! I don't want my daughter - or any other woman or girl - to experience negativity in the workplace based on who they are or how they choose to live their lives.
Q: Why do you love networking on PowerToFly?
A: I love meeting other women and hearing their stories. I love being able to help them in any way I can. And I love hearing that they're having success. That is the greatest gift of all.
READ MORE AND DISCUSS
Show less
Loading...