GET EMAIL UPDATES FROM POWERTOFLY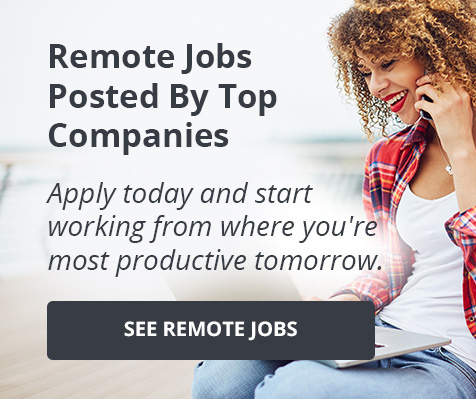 Career and Interview Tips
When solutions consultant Hazelle Sevilla asks her nearly three-year-old daughter whether she's excited to move to New Zealand, she never knows what response she'll get.
"Sometimes she says yes, sometimes she says no, but she's quite excited—she sees the boxes and will put your stuff in them," says Hazelle, who spent about five years post-grad in New Zealand, then moved back to her native Philippines, and is now based in Australia. She's getting ready to move back to New Zealand, where her sister still lives and where her company—web application performance service New Relic—is opening a new office.
The timing of New Relic's growth into New Zealand couldn't have been more serendipitous for Hazelle. "The pandemic highlighted how spread out our family was, and we decided that we should all pick one place and stay there. We all decided on New Zealand."
Hazelle was worried, though, that she might have to leave her role as a solutions engineer at New Relic in order to make the move. Then she heard that New Relic was looking to hire a solutions consultant in New Zealand and decided to tell her manager she was interested in relocating there, and that she could help out until they hired the solutions consultant they needed.
Instead, her manager responded by encouraging her to try for that role—and she got it. "It's a big challenge, but I'm so excited because it's a huge opportunity to grow my own skills as a solution consultant, while also helping New Relic to grow in a new market," says Hazelle.
We sat down with Hazelle to hear more about her role, how she's balanced her career with motherhood and her family, why she enjoys her work at New Relic, and what advice she has for other women thinking about pre-sales.
Pre-sales engineering: an empathetic introvert's paradise
Hazelle knew from a young age that she was interested in technical challenges, so computer science just made sense.
"I like solving problems, I like coding. I'm not going to lie, I'm a very introverted person; I can work all day at my computer without complaining," she says, smiling. And though she did exactly that as a software developer, she realized after a few years that she wanted something a little more dynamic.
She's always been a logical yet empathetic problem solver, whether dealing with arranging care for her father when he fell ill or tackling issues at work. She ended up finding a role that relied on all of her skills.
Hazelle found her way into pre-sales when an employer was looking for someone proficient with integration technology. She was hired as a solutions engineer and quickly realized that the job was a great mix of hands-on-keys technical work with client-facing thrills.
"I get to play with a lot of technology and I get to solve different types of problems. No problem is ever the same," she says. "I love the opportunity to influence how clients solve problems, and to be exposed to how technical problems are tied to their business or revenue."
The variety, problem-solving, and knowledge sharing elements of her role have kept her busy at New Relic for over a year—and now they're about to grow in scope with her recent promotion to solutions consultant and her move to New Relic's new office in New Zealand.
Finding the flexibility to pursue her goals at New Relic
As a solutions consultant, Hazelle will move away from focusing on just the technical aspects of a sale and will have more of a responsibility for the relationship with clients and prospects. "You want to be able to not only build long-term relationships with clients, but to be able to build champions," she says. "It's about working with your sales counterpart to navigate the organization, uncover opportunities, and become the trusted advisor to your clients."
That's an especially important set of responsibilities considering that New Relic will be entering the New Zealand market for the first time. "We're the ones who are going to be responsible for building the New Zealand business," says Hazelle. "There's more opportunity for me to prove my value."
Hazelle is especially appreciative of this opportunity after her priorities changed post the birth of her daughter.
When she first got pregnant, she'd switched from a role as a solutions engineer to a role in support. "It was a little easier to manage around, and it gave me the opportunity to have more time with my baby," says Hazelle, who enjoyed not having to travel or set her schedule around client meetings. But a big part of her missed the dynamism of the pre-sales environment, and she felt like she had more drive than ever to succeed in it.
"I felt like I wanted to become more successful for [my daughter], so I can be a good example for her," she says.
That's when she applied for an opening at New Relic for a solutions engineer role and transitioned back into the environment she'd missed. She was upfront with her recruiter about her commitment to her family and her desire to work from home some days, and wasn't sure that would work for them.
"I love solutions engineering; there's no question about that. I wanted to find a company that would not only challenge me technically, but also help me balance life as a mom. My daughter was my priority and New Relic never made me feel like I should change that." she says.
Hazelle found that to be true when she joined and was pleasantly surprised by the number of women in leadership roles, including working mothers. "Being in computer science, women are usually outnumbered, but you don't feel that in our Australian office," says Hazelle of the New Relic team.
That care for people has extended into Hazelle's promotion and move. When she mentioned she wanted to move to New Zealand, Hazelle wasn't expecting anything more than a "congratulations." But now that she's been promoted to that new office's solutions consultant and is being allowed to work from her future city of Wellington instead of being based in Auckland with the rest of the team, Hazelle finds herself truly impressed.
"They're my employer—they didn't have to be supportive at the level that they were with me," she says. "Them supporting me is what made me brave enough to do the actual move."
4 skills every solutions engineer should have, per Hazelle
Problem-solving prowess. "You can't just showcase a product or features and hope that that's going to stick to your customer. You need to understand their problems and find a way to solve them."
Flexibility. Hazelle once stayed with a client throughout the night until early the next morning to make sure that their launch went well. "It wasn't in my job description to stay with them during the big event, but they shouldn't have to ask you—you should be flexible enough to adjust to your client's needs," she says.
Honesty. "Sometimes it's really hard, especially when you're selling," says Hazelle. "It's hard to say no; you always tend to just kind of say, 'Yes, yes, we can do that.' Be straight and mature with your clients. You gain their trust [that way]. Clients know that nothing's perfect, no product, no technology is perfect. It's about how you help your customer solve their problems"
No fear of looking stupid. "Don't be scared to ask questions!" says Hazelle. "And if you're in a customer engagement and they mention something you have no idea about, tell them that even though you don't know the answer, you'll find out for them, you'll learn, you'll try."
Check out New Relic's open roles (there are 900+ of them, as of posting!)
READ MORE AND DISCUSS
Show less
Slack Technologies Inc
PowerToFly is thrilled to be partnering with Slack for an invite-only evening featuring Julie Maresca, Slack's Head of Enterprise Sales - East. This exclusive event will include a panel discussion featuring several of Slack's women leaders including Marina Milenkovic, Senior Solutions Engineer; Kathleen Faulkner, Sr. Account Executive; Lauren Oliphant, Solutions Engineer; and Gina Jacobson, Manager, Custom Success as well as plenty of time to network with your peers over food and drinks.
The event will be held on Monday, September 24th from 6pm to 8pm at Slack's HQ, located at 436 Lafayette Street, 6th Floor, New York, NY 10003.
Slack is a collaboration hub for teamwork that keeps key information right at your fingertips. Today, it boasts over 8 million daily active users across over 500,000 organizations. An impressive 65% of the companies in the Fortune 100 are now Slack customers. With 1,000 employees and growing, Slack has been committed to investing in inclusion and diversity since Day One.
Agenda (Subject to Change)
6:00pm - Check-In and Networking over Drinks and Light Food
6:20pm - Event Kickoff with PowerToFly
6:25pm - Welcome & Introduction by Slack by Marina Milenkovic, Senior Solutions Engineer
6:35pm - Panel Discussion featuring from Slack:

Julie Maresca, Head of Enterprise Sales - East
Kathleen Faulkner, Sr. Account Executive
Lauren Oliphant, Senior Solutions Engineer
Gina Jacobson, Manager, Customer Success
6:50pm - Audience Q & A
7:10pm - Networking Resumes over Drinks and Light Food
Slack is hiring! Their benefits include full health coverage, generous parental leave, a $150 month fitness and wellness reimbursement, and $2,000 annually for professional development. However, if you are not looking for new opportunities and would like to attend the event to network with your peers, that's great too.
About our Events: All RSVP'd attendees are welcome, regardless of race, color, religion, national origin, gender identity, pregnancy, physical or mental disability, or age. If you require accommodation to fully participate in this event, please email hi@powertofly.com, and we will contact you to discuss your specific needs.
Unfortunately, PowerToFly and the company it is holding an event on behalf of cannot admit outside recruiters to that particular event. Please email hi@powertofly.com if you have any questions about this policy.
READ MORE AND DISCUSS
Show less
Loading...